I've spent the last 3 years travelling the world. Here are 15 things I have learned.
1. 80% of travelling is a pain in the ass
Anyone who tells you otherwise is a rotten liar. 
Either that or they flew first class the entire way and stayed in a 5-star resort the whole time.
I'm talking about proper travelling. Travelling that leaves you a shaky, stinking, misanthropic mess. Want to know what travelling looks like for a world-hungry youngster who doesn't know any better? This video gets it:
Okay, so 80% of travelling sucks balls. But the remaining 20% sure is something.
I have felt joy, wisdom, and peace like I have never known staying in my own country. I have had more unique experiences than I can remember.
However…
Before I set off on my travels, I believed that things would be skewed in the other direction. I thought that travelling would be 80% revelations and excitement and only 20% mundane crap.
When people learn that I never stay in one country for longer than a few months, they also have this belief. Most become jealous. They think my life is constant abseiling and absinthe. I try to tell them the reality but they just nod and think I'm lying.
The reality is that I work 10+ hours a day most days. I'm not on a constant vacation. I do some cool shit every now and then but mostly I'm just grinding away. By grinding I mean hustling. Not playing with Grindr.
Most days I'm working in cafes like this one in Tokyo: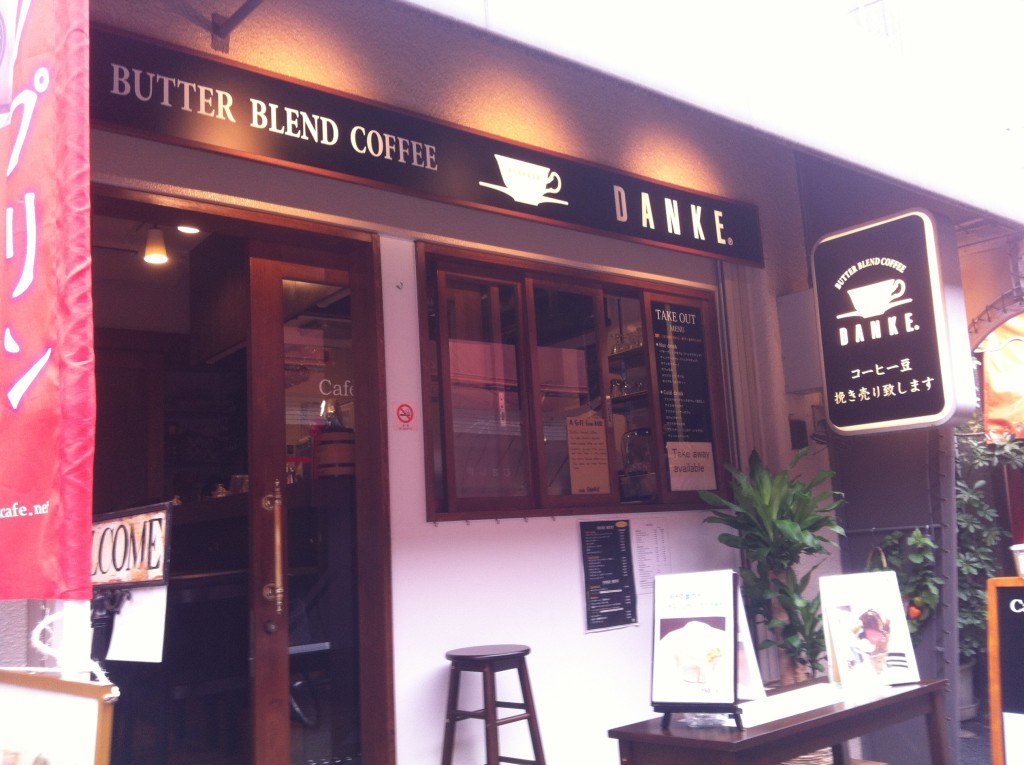 It's also hard to work long hours on the road.
Balancing a laptop on your knees when you're crammed into a noisy train going across Europe or a turbulent plane en route from China to Thailand is not the most awe-inspiring experience.
But, hey, people always say this: it's about the journey. Not the destination.
To which I say, "get out of my face and leave me alone". 
Metaphorically, sure, I agree. We always want to be continuously growing and improving. When it comes to our professions, especially something like writing, there is no ultimate destination. You don't just pump out a book, sit back, and say 'that's it!' You write another one because you are always on the path to mastery.
But literally? I've actually heard people say this in a literal context.
HELL NO.
The best part of your trip to Vietnam is not the plane ride. That is actually the worst part.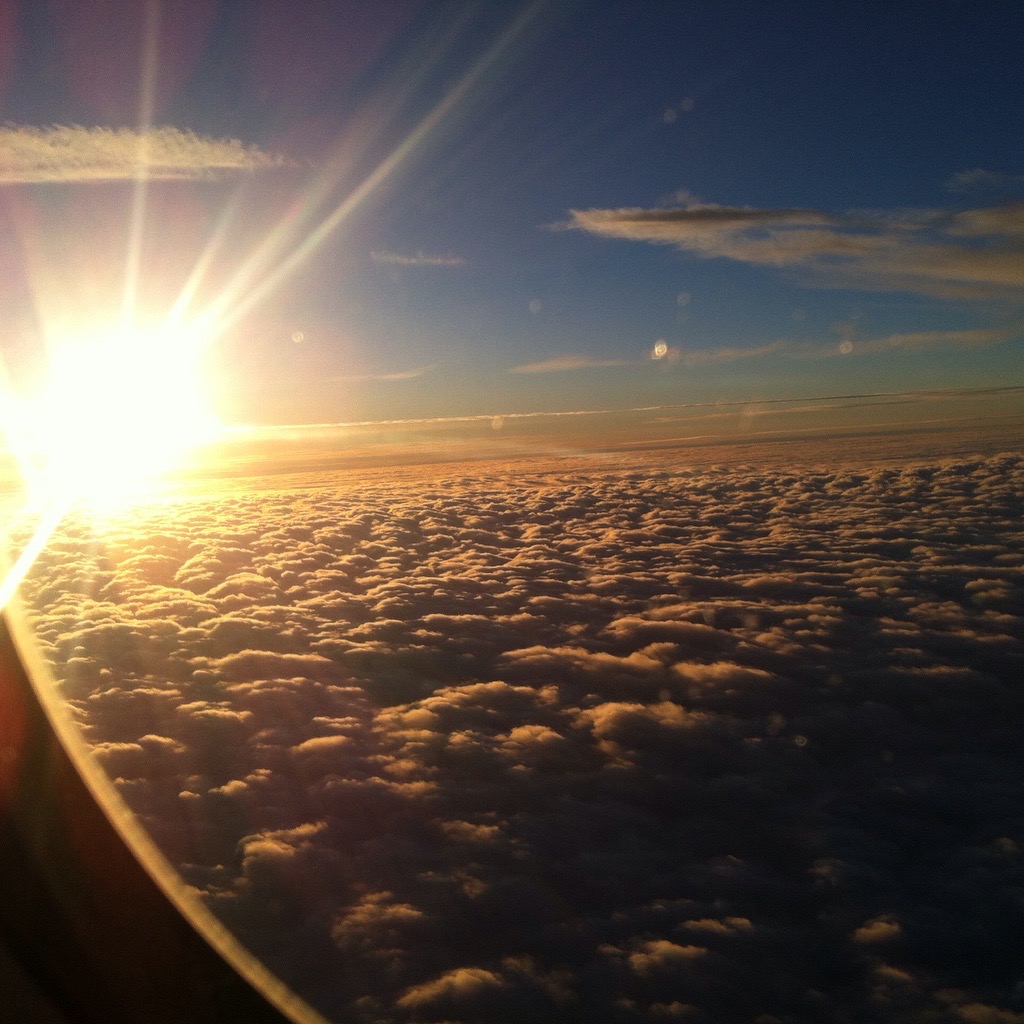 80% of travelling is the actual travelling part. Only 20% is spent looking at the beautiful monuments or relaxing in a quaint café.
Having said that, I do look back on certain portions of the actual travelling as being quite illuminating. Again, using the 80/20 rule, only 20% of those travelling experiences are rewarding. Actually, maybe it's closer to 2% but they do still exist.
There are a few favourites that immediately spring to mind. Riding a songthaew up the mountains in Chiang Mai to visit Doi Suthep. That was actually more enjoyable than seeing the temple itself.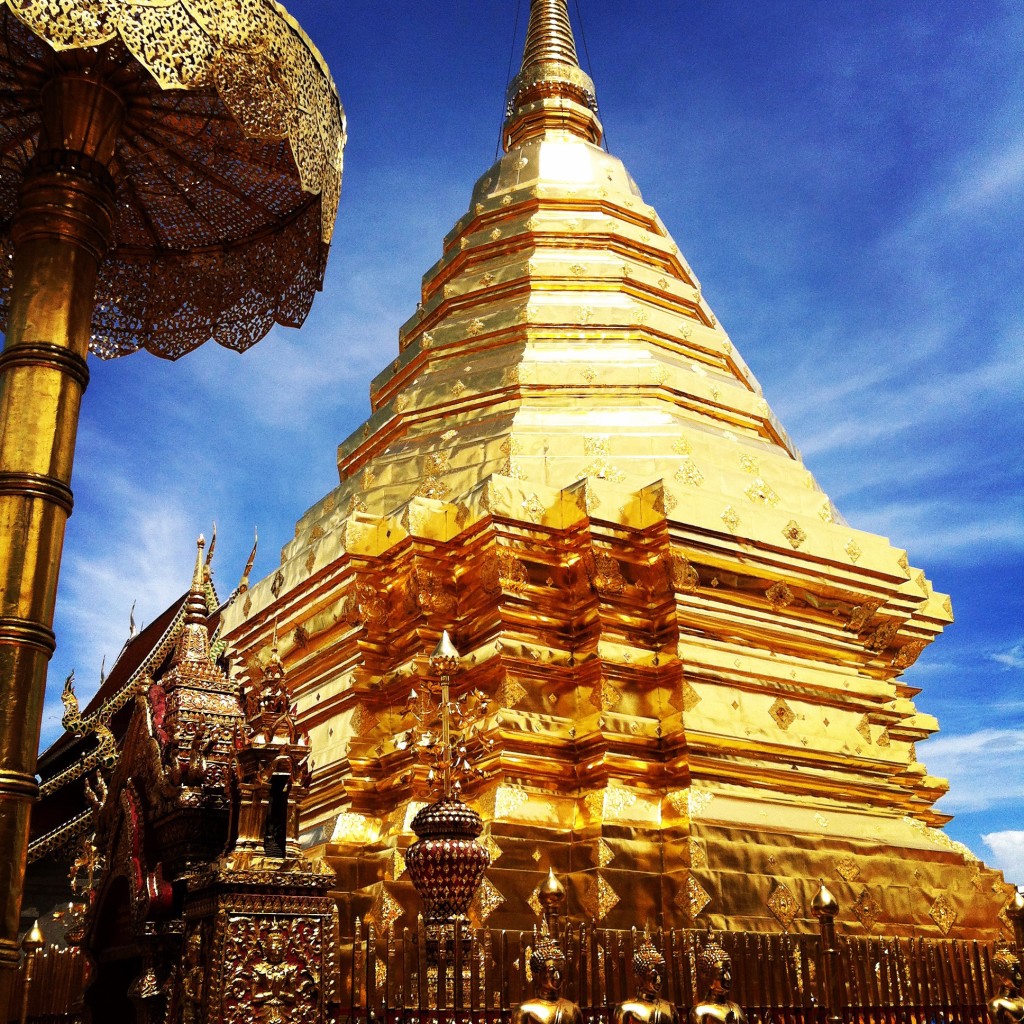 Another great journey was the train trip from Budapest to Vienna. Half way through the trip, I looked out of the window and was greeted by snowy mountains more marvellous than I had ever seen before.
A couple years after that, the journey from Venice to Vienna was equally breathtaking.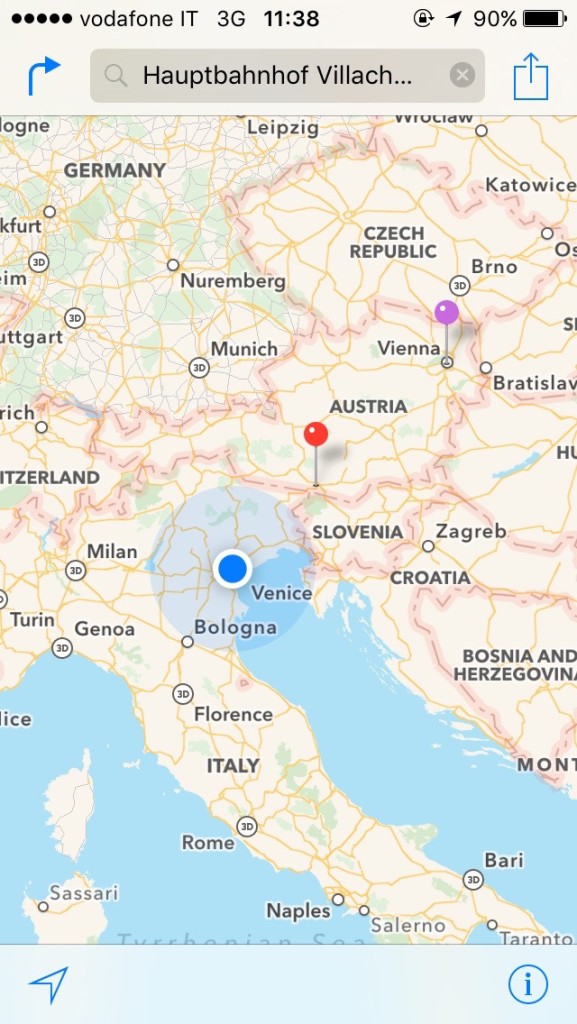 Actually the journey was a complete freaking nightmare. There were about a dozen connections, all changing locations at the last minute, and we had to run from one place to the other through rain and hail to make it. But it was worth it.
I gave up taking videos because they didn't do justice of the view. But I've never seen streams look as gem-like as they did on that run across the border from Italy to Austria.
I also thoroughly enjoyed simply wandering from place to place in Tokyo (a.k.a. Disney Land on crack). Just taking the metro was an exhilarating experience for me, particularly when the train moves over Shibuya's Hachiko Crossing.
My worst travel story?
I have so many and most of them happened during my trip to Thailand.
We flew out from Montreal to Chicago to Pudong to Bangkok to Chiang Mai and the trip clocked in over 30 hours.
We arrived safely at Chiang Mai airport but our luggage didn't.
But that was not the worst travel experience from Thailand. The worst experience involved this little motorcycle: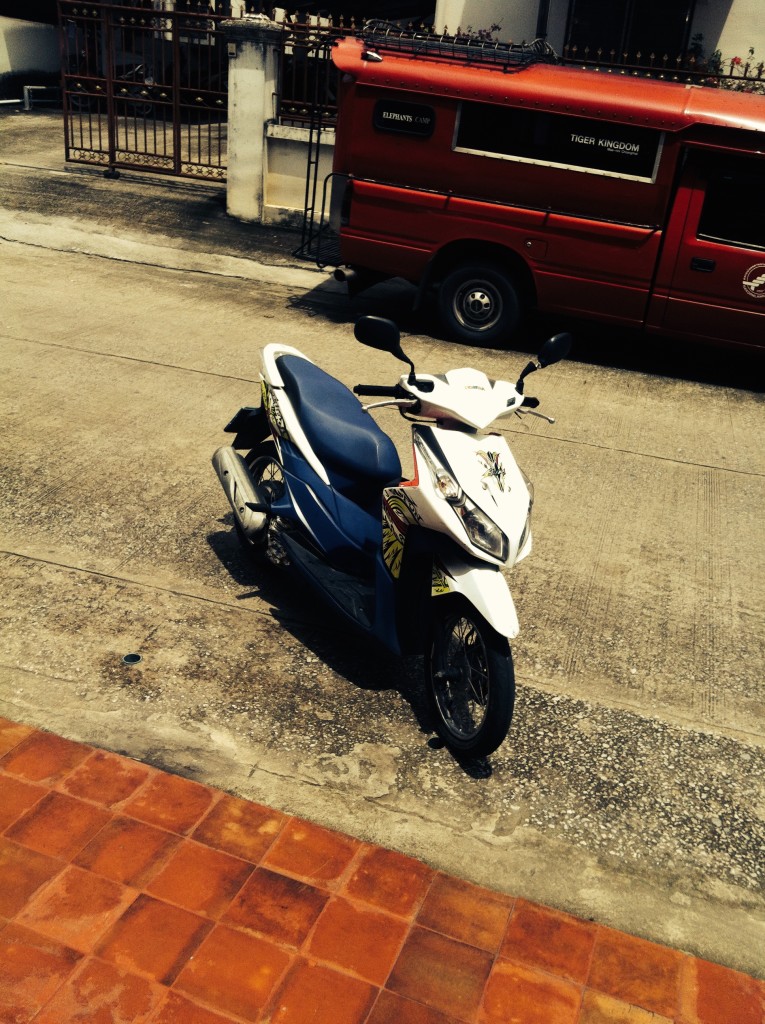 You see, there's two things you need to know about Thailand:
They let anybody drive.

Nobody can drive.
I was able to rent this baby on my first day in Thailand.
I was thoroughly jet-lagged, ill, and had never driven a motorcycle before.
But renting it was as easy as saying, 'I want a motorcycle' and then exchanging 500 baht for the keys just ten minutes later.
I got on the bike to test it out under the amused eye of the guy who gave it to me. I found the accelerator and the bike zoomed me away at speeds that felt like 1 to 1,000,000. I narrowly missed a collision with a woman pushing a stroller and sped off into traffic. Luckily I was able to turn around before killing myself.
That wasn't the worst of it. The worst came the next day when my girlfriend and I hopped on the bike to go grab some food in town.
I got stuck on the outside of traffic and ended up horrifically lost.
Then a monsoon hit.
Because the airline had decided to chuck our luggage into the sea somewhere between Chicago and Pudong, I didn't have my contact lenses.
So I was stuck in the fast lane on Chiang Mai's ring road, surrounded by angry, beeping drivers, and I couldn't see a damn thing because my glasses were smeared with heavy rain.
It was hot and humid.
I was covered in sweat and rain.
And I couldn't escape.
I spent eight hours stuck on that bike because I couldn't get off the road.
When I finally made it back, I was close to collapsing from sun stroke and severely high and sustained cortisol levels.
That was the last time I ever rode a bike.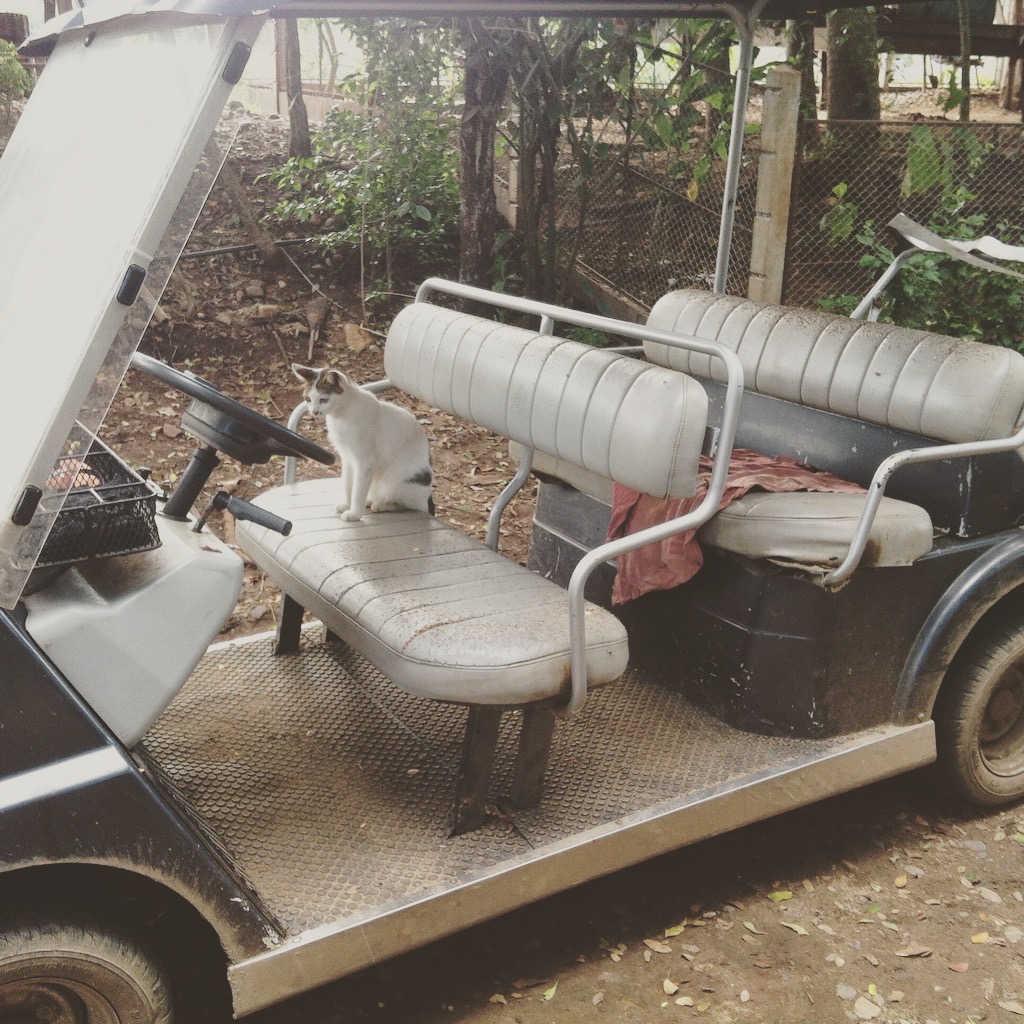 Like I said, they let anyone drive in Thailand.
2. Xenophobia is real. Racism is real. But acceptance and love are also real.
I have spent the last three years of my life as a foreigner. I know how people react to those who are different. The reactions are as varied as the people themselves.
Check this video out:

There's xenophobia. A lot of it. This can manifest itself in many ways.
The most common form of it is wariness. As a foreigner, natives of other countries will put you in a separate box from natives. Some cultures are extremely skilled at hiding this. You won't realize that some locals do this but most of them do.
In most (all?) countries of the world, there is an instinctive preference for people dealing with their own kind.
There is also racism. Admittedly, I have not directly experienced much hate solely due to my race. I have been ripped off countless times because I am white and speak English. This comes down to locals feeling this is okay because they have pegged you as different from them.
I have learned that racist people can justify their racism to themselves. Xenophobic people are scared of the unknown and new.
In many countries of the world, xenophobia stems from the fact that diversity is not as prevalent in the culture as it is in many western societies. There are some countries where people literally have not seen a white or black or asian face before.
Despite the fact that xenophobia and racism very clearly do exist, the overwhelming majority of my experiences have left me with the impression that most people are curious about foreigners.
As a foreigner in many countries around the world, the locals have been exceedingly friendly and accommodating. They smile, they go out of their way to help, they enquire about where you are from.
Most people act as perfect ambassadors of their countries.
Most people are proud of their country and their culture and they want the world to see them as a loving people.
In Hungary, my landlord invited my girlfriend and I to meet her family for dinner. Then she showed up the next day with a gift for each of us. She gave us two great works of Hungarian literature. She was proud of her culture and she wanted to share it with us. This left me with a very warm feeling for the people of Hungary.
In Japan, the acts of kindness I have experienced are too many to count. The most recent one was when I was struggling with a couple of suitcases as I went down a large set of stairs. A Japanese businessman came up, took the suitcase with a big smile, and carried it down for me despite my protests. He then nodded, smiled, and went about his day. It is things like this that make me love the people of Japan.
In America, people would overhear my British accent and literally start conversations in the middle of the street just based upon the fact that I was foreign. Americans wanted to know if I was settling in okay and if I needed any recommendations for places to eat and so on. This left me feeling that the people of America are incredibly friendly.
In Canada, a girl came up to my girlfriend and told her she was beautiful. The same thing happened in England a couple of times too. My girlfriend is Japanese and this left her feeling very positive about the people of Canada and England.
In Portugal, I signed up to a gym and, even though the trainer couldn't speak English, he went out of his way to communicate that I should ask his advice if I ever need any help. Portugal has a lovely vibe and the people are so warm to each other and foreigners.
Being a foreigner allows you to see the good and bad in humanity. And I am proud to say that the good of humanity is far greater than any of the bad. The world is a wonderful place and people are generally kind to  each other.
3. Learning a few words of the locals' language goes a long way.
The absolute basics that I recommend anyone to learn are:
hello

thank you

please

this

goodbye.
Everything you add after that is a bonus with disproportionately huge returns on investment. Learning to count to ten is always a good thing to know too.
When someone asks you why you are visiting their country, tell them you'd like to learn a little bit of their language. Their eyes will light up. You've immediately become a VIP to them. The rarer the language, the more impressed and complimented the person will be.
Most foreigners try to get by in English and hand gestures. Of course, I have to do that many times too but just learning a few phrases really sets you apart. This is because you are showing a respect for that country and the culture.
The best way to learn the essential phrases of the country you're visiting, is to take a lesson with an online teacher. The best place to do this is over at iTalki. 
 4. There's somewhere for everyone
I was unhappy growing up in England.
I love the nation's literature but I always felt as if there would be another place that I would connect with better.
When I took my first trip alone to Japan, I found that place.
Japan makes me feel complete in a way that England never did.
I feel in tune with the culture.
This is strange because I am not totally fluent in the language and I clearly don't look Japanese. But I was able to pick up and implement (some of) the cultural nuances of Japan very quickly. I feel completely at home in Japan.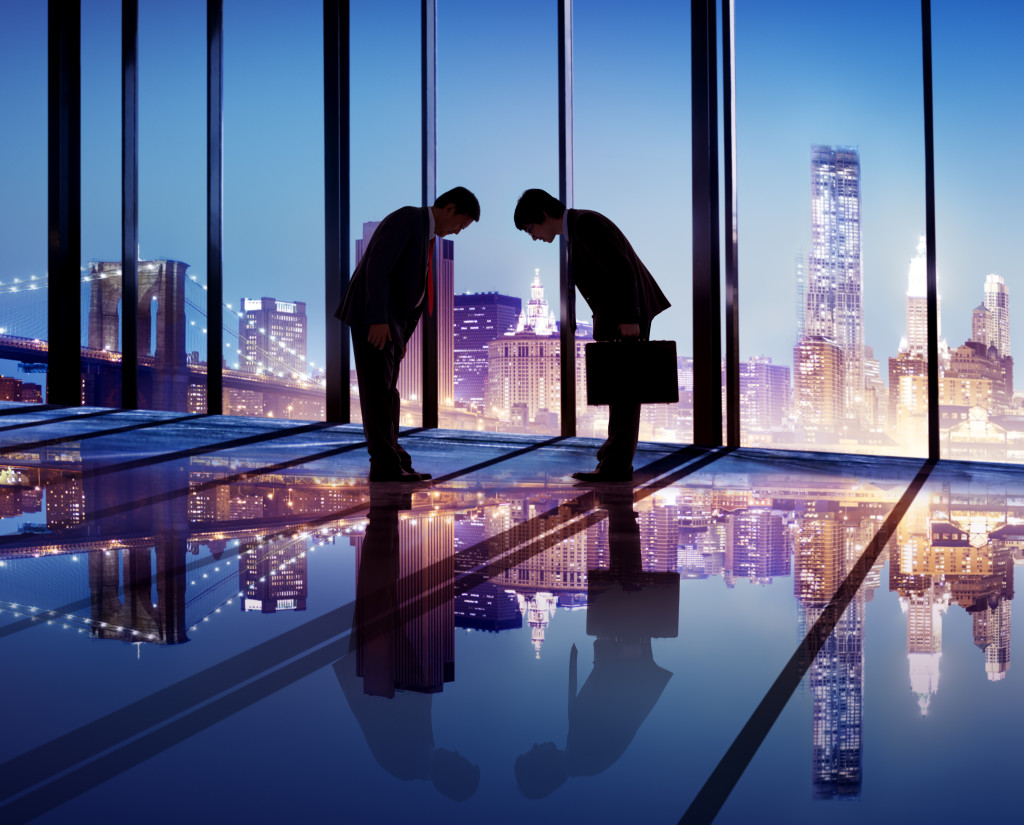 If you don't feel like you belong in your current environment, there is a place out there that will suit you.
All you have to do is go explore when you can.
You'll likely find that there are multiple places that feel like home to you. Although Japan is where I feel most at home, I also love Canada and America. As I travel around the world more, I'm sure I will find even more places that I love.
5. People all over the world want the same things
It doesn't matter where you come from. Everyone is connected by common drives.
Everyone wants love and acceptance. They want to feel loved by another in both a romantic and a platonic sense.
Some people want comfort and safety. Others want excitement and adventure. Some people want lots of independence, whilst others feel compelled to start a family. People want to do great things, both for themselves and others.
Some people are dedicated to ridding the world of clothing.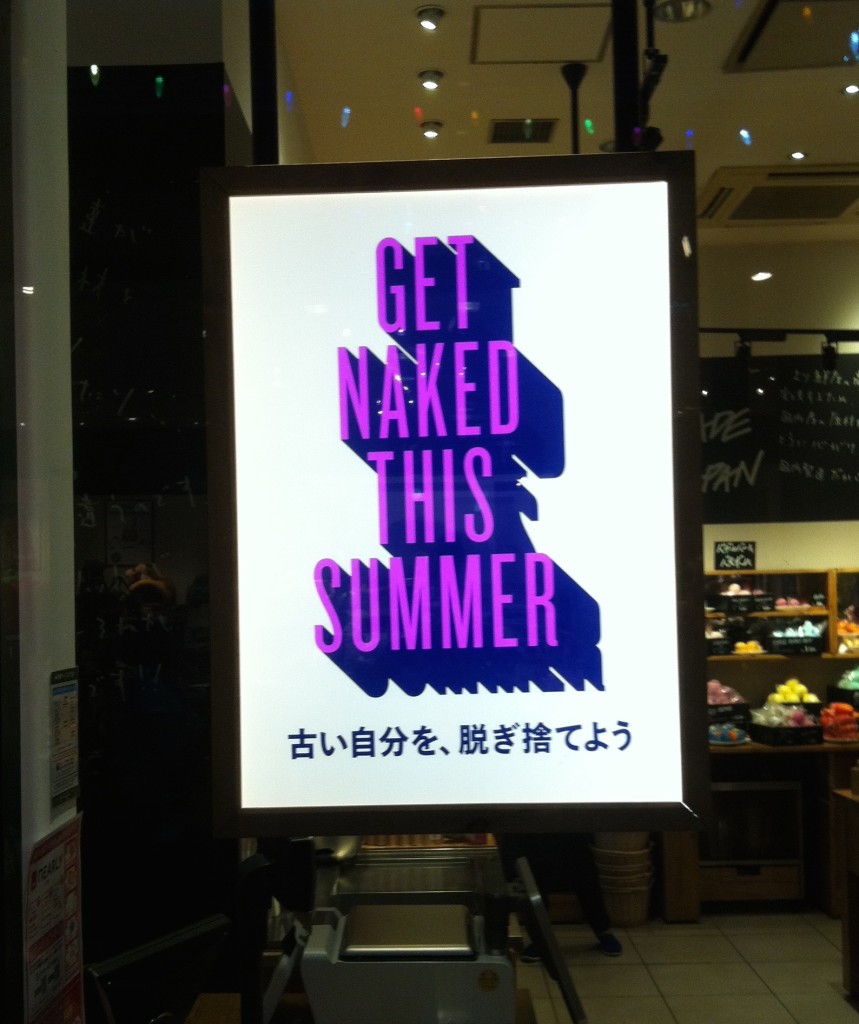 6. Experience is the greatest teacher
Are you going to learn more by spending three years and a boat load of tuition money on a university degree?
Or by spending three years seeing the world?
I have done both and I learnt so much more in my three years of travelling than I ever did in my three years at university.
I didn't go to a bad university either.
I went to this pretty place with lots of spires called Oxford.
I'm grateful for the experience. My time there helped me craft a work ethic and meet some fabulous people but, ultimately, what I got was a really expensive reading list and a massive headache.
Now my time on the road has given me so much more. I have learnt a lot about myself and the world.
There is no better teacher than experience itself. You sure can learn a lot from books and documentaries but how real is that knowledge if you've never seen it in action? How much do you really know if it's stuck in your head?
I still love a good book. Whenever I arrive in a new country, I make it my mission to seek out their bookstores. But, man, once in a while you gotta put the book down and actually do something.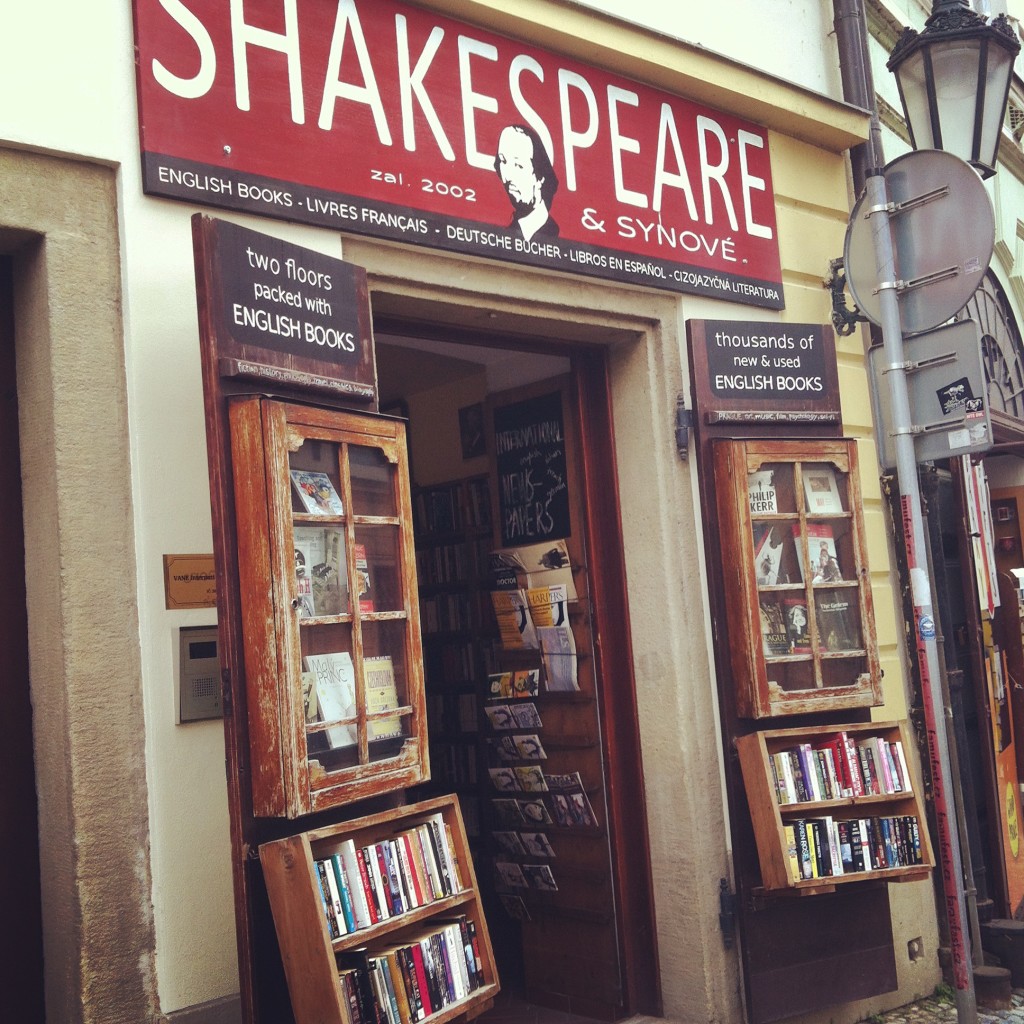 7. You are weird
As a foreigner, almost everything you have learned to do in your life is now suddenly wrong.
When you come to a new culture, it is very common to experience culture shock. I wrote about this over on Japanese Ammo.
I argued that people who experience culture shock are typically rejecting the culture. When you arrive in a new country, you need to keep your mind as wide open as possible. You need to accept everything. You can question why a culture does something a certain way but don't ascribe any judgement to it.
The moment you start calling a culture stupid because it does something different from you, is the moment you're going to have a hard time living in that place.
As a foreigner, you are the strange one. There are so many things you have to get used to if you want to ingratiate yourself.
You must learn that when you eat rice in India, you use your hand and scoop it up with naan bread. But in Japan, you use chopsticks and hold the rice bowl in one hand. But don't hold the rice bowl in Thailand. Instead, you need to leave it on the table and use a spoon to eat it, lowering your head to the bowl.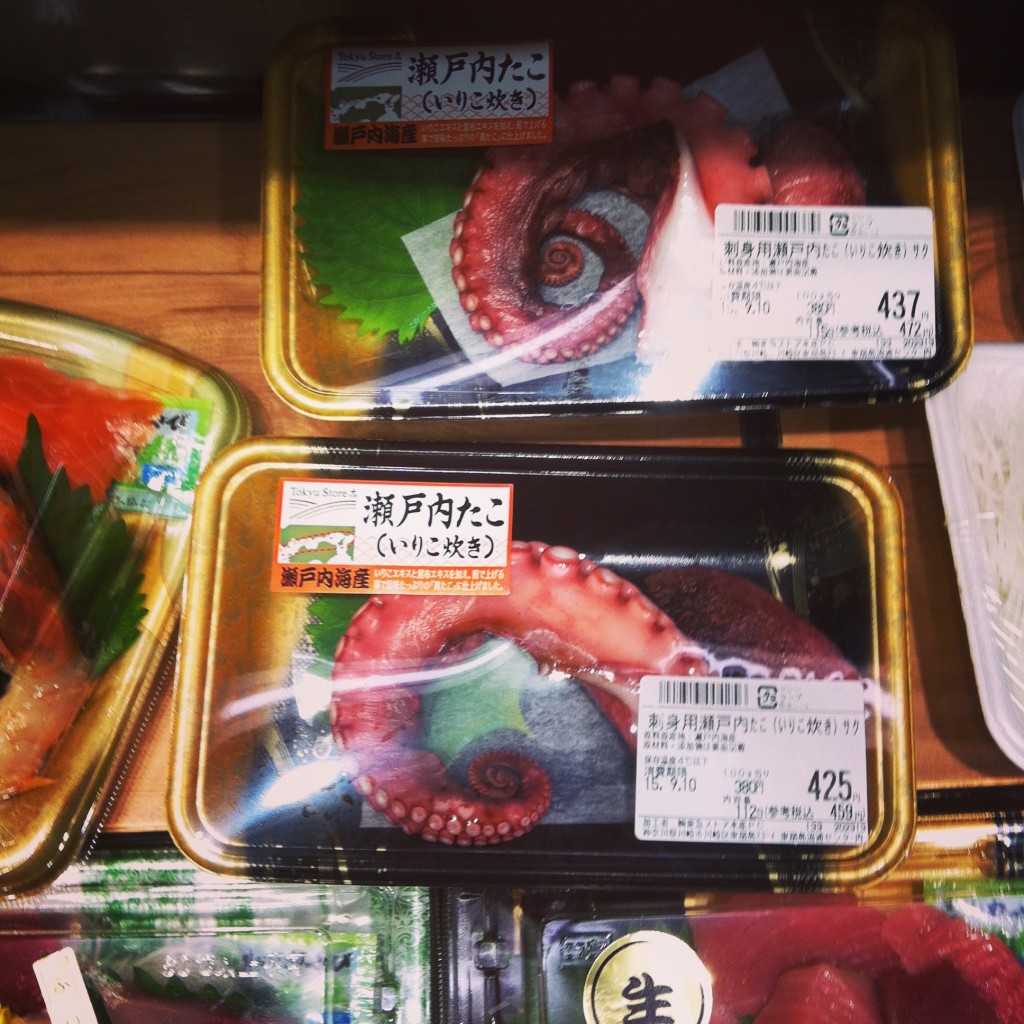 8. Travel makes you appreciate what you have
When you sit at home, watching TV, absorbing brainwashing messages from advertisers that make you feel inadequate, it is easy to always want more.
When you travel around, you realize that you already possess everything you need within yourself.
I have felt and expressed more gratitude for the people in my life in the last three years of travelling than I ever did before that.
9. The amount of homesickness you feel is directly correlated with how bad your current location is
This might just be me. But the most homesick I have ever felt was in countries that I hated.
I won't name those countries because experience is subjective and I'm not here to insult anyone's home. Suffice to say, I have definitely stayed in my share of bad environments.
This is again related to the above comment about gratitude. Even when I was miserable, I was still able to extract some good from the situation because I would think about how lucky I am to have come from a good home and family.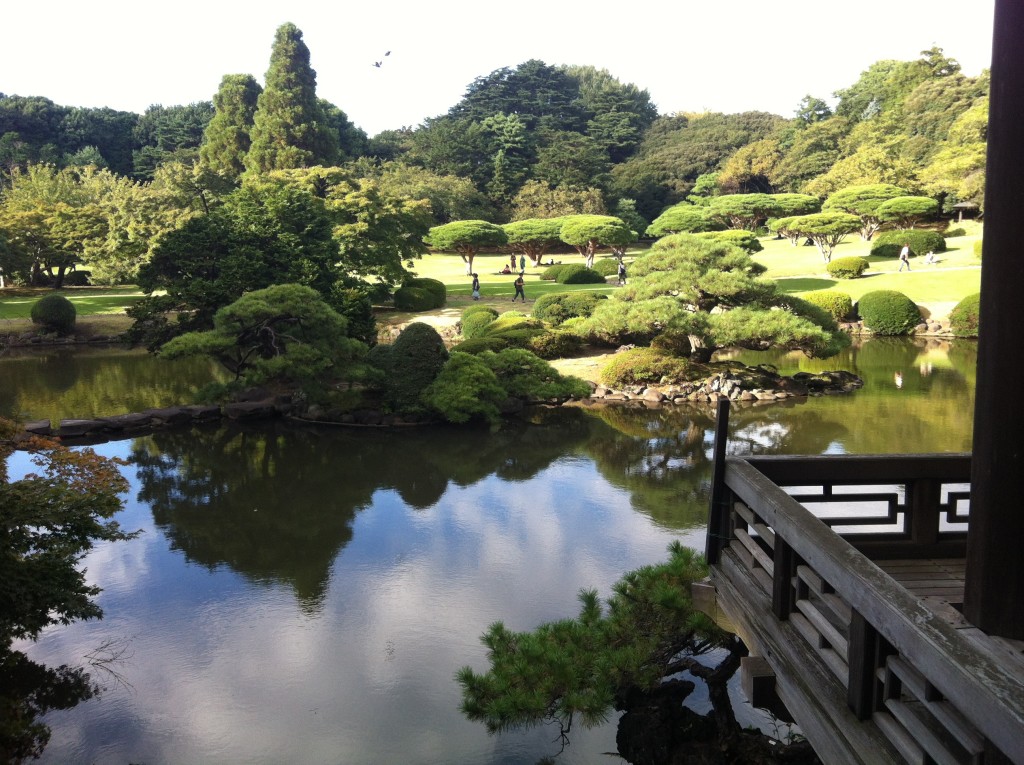 Generally speaking, I don't really get homesick. I am too busy and too immersed in the present for that.
When I went to Japan, I really thought that I would feel lonely. It was my first trip on my own and I was trying to make a new life for myself on the other side of the globe.
I guess I did feel lonely on the first night but I very quickly adapted and there were just too many crazy things going on for me to feel lonely.
10. We need more time alone
How much time you need alone depends on you. Introverts need the most amount of time alone. But extroverts still need alone time.
It's important to feel comfortable being alone. If you're comfortable in your own skin, you can do anything. Your core values and moral compass begin to set firmly in place. And people can sense that you are someone they want to be around. It's ironic but the best way to make lasting connections is to forge a strong connection with your own self.
Are you comfortable eating in a restaurant by yourself? Most people aren't. I know I wasn't. Now I can do it as easily as breathing. And I don't need my smartphone to keep me company.
Are you comfortable wandering around alone? When I first arrived in Japan, I spent long days just wandering the streets and seeing the sights. They were some of the best times of my life.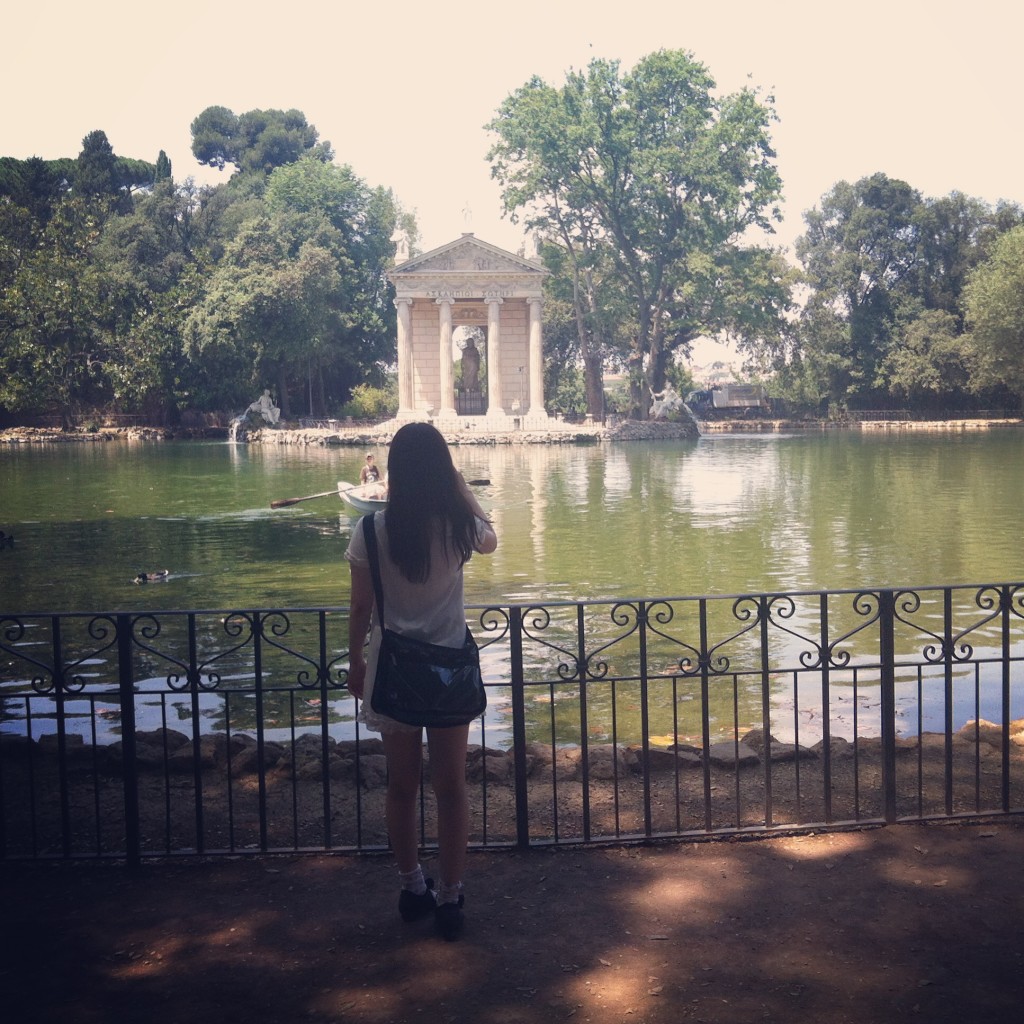 When you're alone, you start to talk to yourself and learn about who you really are. It's uncomfortable at first but it's also the most valuable learning experience you will ever have.
11. Braveness = doing the thing you fear
Emerson said, "Do the thing you fear and the death of fear is certain".
I believe this 100% because I have experienced this myself. This is the same with confidence. Many people ask 'how can I be more confident?' The answer is that you need to do the thing you want to be confident about.
People don't like that answer because it isn't a magic fix. It means that on the path to being more courageous, they are going to feel fear. I choose to think that this is a liberating experience rather than an unpleasant one.
If I'm being honest with myself, I do still have fears I need to face. The most obvious one is my fear of heights. This fear grew seemingly out of nowhere during the last few years. I used to be perfectly fine dangling over a thirtieth storey balcony but now even peering over the ledge from the fifth floor will send me reeling.
The only way I am going to conquer this fear is if I face it head on. I have plans to schedule a skydive. I want to face my fear of heights and punch it square it the face.
What are you afraid of? What are you going to do about it?
12. Each place has its own flavour
No two places are the same. Whatever experience you have in a country, the difference alone is worth the trip.
Tokyo is a burst of energy and creativity, a beautiful blend of frenzy and zen (zenzy?).
Valencia is sleepy, almost comatose, during the day but comes alive in the nighttime.
Lisbon is hilly, quaint, and stuffed with friendly vibrations.
Vienna is regal, sophisticated, and elegant.
Ho Chi Minh City moves at a thousand beats a minute and the city hums with life.
Québec City is artistic, laid-back, and charming.
Chiang Mai is a slow paintbrush of nature, food, and fun.
13. To love other people, you must first love yourself
This is connected to spending time alone and being comfortable with yourself.
The reason many relationships go sour is because the people in the relationships do not fully know themselves. If they don't know themselves, how can they love and accept themselves? And if they don't know how to love themselves, how can they ever love another human being in the way they deserve?
Loving oneself, when done correctly, is not a selfish act. It is completely necessary to spreading love to the rest of the world.
14. Life passes quickly
These last few years have flown so fast. It scares me.
My belief is that if life is passing quickly, you're doing something right. Time flies when you're having fun, as they say. But it's not all about having fun. It's about living true to yourself and living your purpose.
Life is too short to do something you don't want to do. 
Do you work a job you hate and try to ignore the dreams you once had?
Do you hang around with people who make you feel sad or inadequate?
Do you make poor health choices and constantly suffer from low energy?
Life is too short. 
15. The world is freaking amazing
The recipe for happiness is simple:
Love + Art + Travel + Health = Happiness
You can't be depressed if you are in love with someone amazing, dedicated to your craft, seeing the world with your own eyes, and maintaining great levels of health.
Of course, you can still be happy without those things because happiness comes from within. But if you'e feeling blue, here's my four-step process for you:
Meet someone. Take a class in something where the people you want to meet hang out. Or you can post a profile of yourself online and find someone who ticks your boxes. Or just say hello to whoever interests you.
Discover your passion and then commit to it. Do you want to be a writer? Write something right now. Anything. Then read something. Then tomorrow, write something again. Then repeat. Or perhaps you want to be a doctor. How can you raise the money to put yourself through medical school? Or perhaps you want to start your own company. Research the market and see how you can differentiate yourself.
Book a plane, train, or bus ticket to somewhere you have never been before. It could be a long-haul flight to Tokyo, like I did, or it could be a trip within your own country. There are many places in the UK I haven't been yet but I am excited to see. Or you can just get in your car and drive somewhere. Preferably choose to go somewhere you won't speak the language. Go somewhere different from your own culture. Eat some different food. Listen to some different music. See some great monuments.
Audit your current state of health. Quit smoking. Join a gym. Limit junk food. Drink more water. You know the drill.
When I say the world is amazing, I mean everything in it. I mean the people, the animals, the nature, the technology. Everything. Life itself is a miracle (whether you are religious or not) and it should be appreciated.
We live in a great big playground and we're spoilt for things to do. There are so many amazing foods to try, animals to play with, languages to learn, sports to practice, books to read, places to visit.
The world is an amazing place and we should always remember that.
What have you learned from your travels?