Customer service. It's the number one thing I think about every single day. Whenever I go to a restaurant, hotel, clothing store, car shop, sweet shop, dentist, doctor's surgery, pamphlet printing agency, gay brothel, jewellery store, anywhere…. My mind is fine-tuned and on high alert for instances of outstanding customer service. Yes, if I walk into your establishment or call you on the phone and there's money on the table, I am silently judging and evaluating. 
I work in the customer service industry myself. Both B2C and B2B. So analysing what works and what doesn't from a customer's point of view in integral to my survival. And as I find myself getting ready for yet another international trip that will involve a slew of hotel customer service experiences – both good and bad – I can't help but think back over some of the experiences that have stood out over the last couple of years. So here are some of the customer service lessons that stand out and a few lessons that you can apply to your own business.
5 Outstanding Customer Service Lessons 

From The World's Best Hotels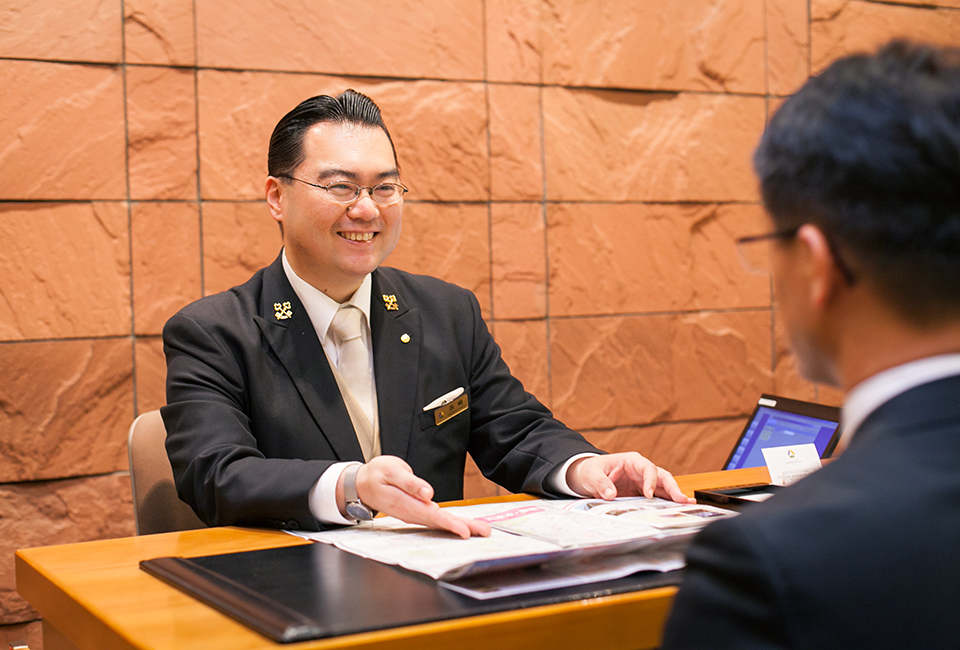 Make your customers welcome right from the start and anticipate their every need.

If you want to learn how to provide world class customer service, you have to go to Japan. The level of service you receive in Japan is unmatched anywhere else in the world. If you have only ever experienced Western customer service, you will be blown away (literally if you visit the massage parlours of Kabukicho).
And in a country that is famed for its stellar customer service, Hotel Okura in Tokyo stands out as being the best of the best.
When I arrived in Tokyo for the first time I was tired and nervous. Tired because of the massive time difference between the UK and Japan, the 11 hour flight, and basically 24 hours of travel time. Nervous because it was the first time I had travelled such a long distance alone and Japan seemed like a whole new planet. 
I was overwhelmed. But when my taxi pulled up in front of Okura Hotel, I no longer had time to feel overwhelmed or worry about what to do. What happened next felt like a tidal wave of supreme convenience. 
Here's what happened:
One of the hotel staff immediately held my taxi door open for me and unbuckled my seat belt for me. 

Another staff member physically helped me out of the car (I'm not infirm and it wouldn't have been difficult to get out but, man, that is a level of service I have never seen before).

Two other staff members already had my luggage and were taking them into the hotel.

Three other smiling staff members guided me into the hotel with welcoming words and I found myself standing before a smiling receptionist who asked my name and immediately had my document ready and facing me to sign. 

I quickly signed and then more smiling staff escorted me into the elevator and took me to my room where my luggage was waiting for me.
In a word: smooth.
You know what it's like when you arrive in a new country after a long journey. You feel gross and sweaty and knackered and dirty. All you wanna do is take a shower and get some sleep. But most hotels do not consider that. They will let you wait in line and make you sign tons of documents and basically just throw further inconvenience into your already exhausted world.
But Hotel Okura REALLY considers your needs. The customer service here was the best in the world. Before I knew it, I was in my room and everything was perfect. 
If you're in the customer service industry (or you just want an awesome hotel experience in Tokyo), go to Hotel Okura and observe their customer service. You will learn the value of welcoming your customers immediately and anticipating their every need.
Suffice it to say, every other single part of my stay was world class.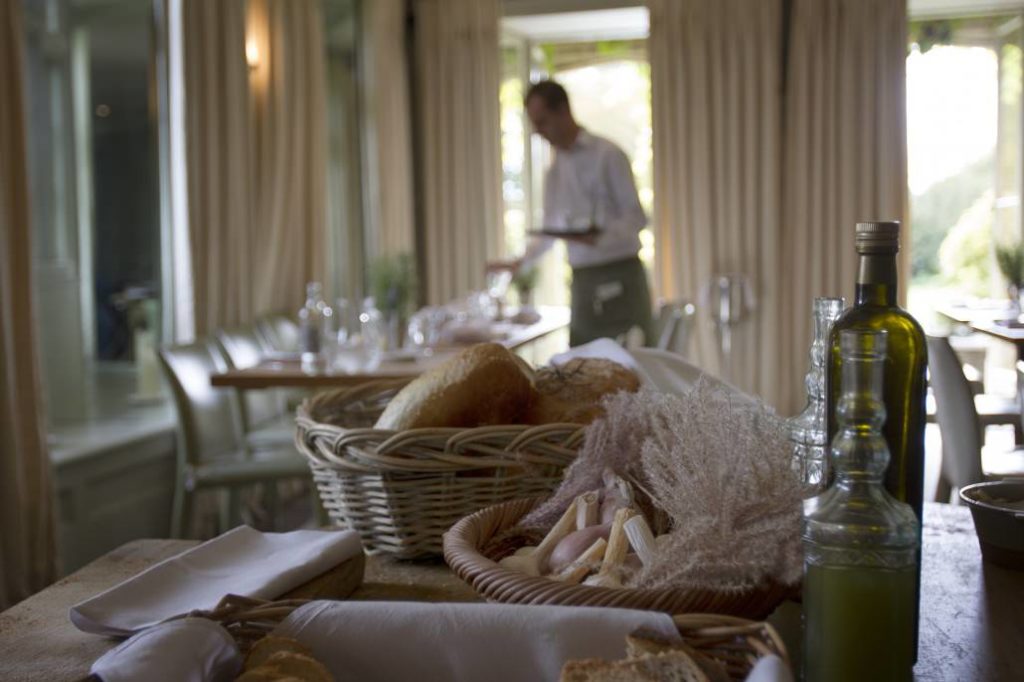 Transport your customers to another world (and little touches make big impressions).
Barnsley House in the Cotswolds is easily the best hotel I have been to in England. It's also one of the best hotels I've been to in the world. 
I won a little money from a bet on who would win the US presidency this year (thank you, President Trump) so I decided to splurge and treat me and my girlfriend to a stay in a luxury countryside retreat.
Our stay was worth every penny and more. You know you've received great customer service when you pay a big bill at the end of your stay and end up thinking you should have spent more.
The customer service at Barnsley is all about emphasising the hotel's key selling point: the fact that it really is it's own little unique world.
There are only 19 rooms and each one is themed differently. One will have a Turkish bath tub while the other will have a wet room taking up an entire separate floor. One will have a jacuzzi in the living room while another will have a wood burning stove. The result? A completely unique stay that feels unlike any other hotel you've stayed at. And because all the rooms are basically in their own building and stationed far away from each other across the ground's beautiful gardens, it feels like you are completely in your own world.
The customer service plays up that fact by making sure you have whatever you want in as unobtrusive way as possible. Want room service? No problem. Two staff members bring it through the garden and to your room and leave it delicately and disappear quietly. Want to watch a movie? There is a HUGE movie menu list. You order what you want and a couple of minutes later there is another staff member at your door, handing you the movie, and disappearing to let you enjoy the serenity once again.
And the little touches really count for a lot. Here are a few that stick out in my mind:
We were thirsty upon arrival so we went to the bar and ordered a bottle of still water. The waiter said there's no point paying for water so he grabbed us a couple of complimentary bottles of still water with a big smile. 

We arrived a little early so one of the managers offered to keep our luggage safe while the room is being prepared. Five minutes later, the room was ready and she escorted us there and our bags were already there.
I know this doesn't sound like a lot. But when you've been to a lot of hotels and never once had a staff member refuse payment or you've had countless instances where the luggage is handled in a cumbersome way as an overt ploy to receive a tip (I'm looking at you, America), these little things do stand out.
If you're in the customer service industry, get your staff to deliver little surprises to your customers. How much does a couple of free bottles of water cost? A buck? But how much will you get in return due to word of mouth referral (the best kind)? Exactly.
And look for ways to make the customer's experience as effortless as possible. Find the friction and figure out how to remove it.
Unnamed Hotel, Portugal
A fancy hotel can't make up for stony service.
The next hotel I wanna talk about is going to remain nameless because I don't have much praise to give it. It's merely here to illustrate a point as a negative example.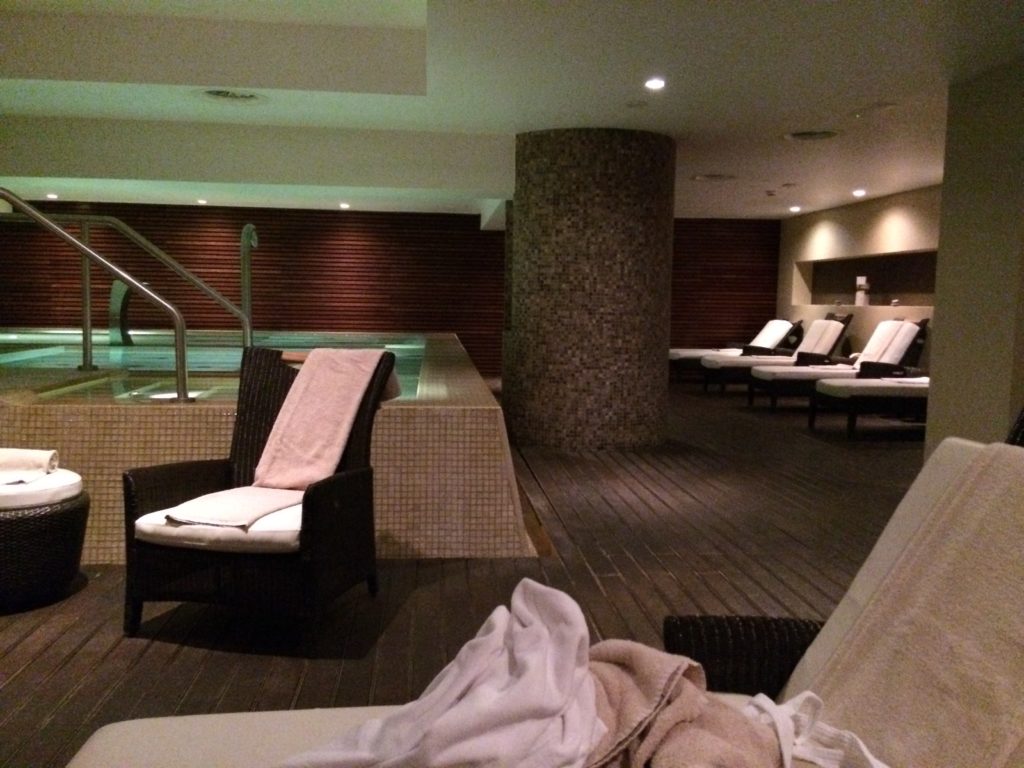 I was in Lisbon at the beginning of 2016. Portugal's a great country. One of my favourites. The people are some of the friendliest in the world (seriously: Japanese, Canadian, Portuguese are the "friendly three"). 
My time in Lisbon was marred with stress. I was struggling in my business and it felt like every waking hour was a drain on my energy. I was burned out and in desperate need of relaxation. 
So I booked in at a spa hotel that is famed for being one of the best in Lisbon (again, not naming names here). I was severely tired and just wanted to soak in the spa and then lie down on a comfortable bed with room service and some movies. 
The hotel was gorgeous.
But how the staff greeted me on arrival made me vow never to return to this hotel nor recommend it to friends or family.
There was a long queue at the reception for check-in. No big deal. These things happen. But there were several staff members who could have stepped in to speed up the queue and they didn't. 
I waited 40 minutes with my luggage before finally being met by the bitchiest face I've ever seen. This woman asked my name and then immediately asked for my passport. I had forgotten it and, although my room and spa time was booked and paid for, she refused to check me in.
Now I know many hotels have a policy of needing passports but I'm saying right now that the woman could have figured out a way to waive that policy. Or she could have been a lot nicer about delivering the bad news.
Either way she said I'm can't come in and then refused to talk anymore.
So what did I do?
I got in a taxi and went all the way to the other side of the city where I was staying, grabbed my passport, and came back. That was another hour (through rush hour traffic). 
Then I was greeted by another 40-minute queue and the same stony-faced woman who took her sweet ass time checking in and then wanted to get rid of me once again.
Suffice to say I was very, very pissed off.
It didn't matter how good the hotel looked (it looked great). All I'll remember was how I was treated like a piece of shit when I should have been treated like the valuable customer who was paying the staff their wage.
As a lesson for you if you're in the customer service industry: figure out artful ways to avoid conflict due to company policies. 
Figure out what policies you can do away with. 
And also figure out how you can effectively deliver bad news. 
If I was the manager of that hotel, I would have instructed my staff, in that instance, to utilise the hotel transport system and take the customer to where the passport was. Even if I had to pay extra for that service, it would have been a lot nicer if I could have left my luggage there (I couldn't, apparently…) and got in the back of a fancy car with an ice cold diet coke (or beer) with a friendly driver who fancied a chat.
Also remember that even if your service doesn't look the fanciest, you can still create loyal customers and forge powerful word of mouth recommendations by delivering great service. Remember, a smile and a helpful attitude is free and is worth a lifetime of recommendations.
One stellar service can compensate for all else.
Ever since watching Del Boy celebrating there, the Grand Hotel in Brighton has always stood out in my mind as one of the best hotels in England and I couldn't resist going there for a little Christmas break at the end of 2016.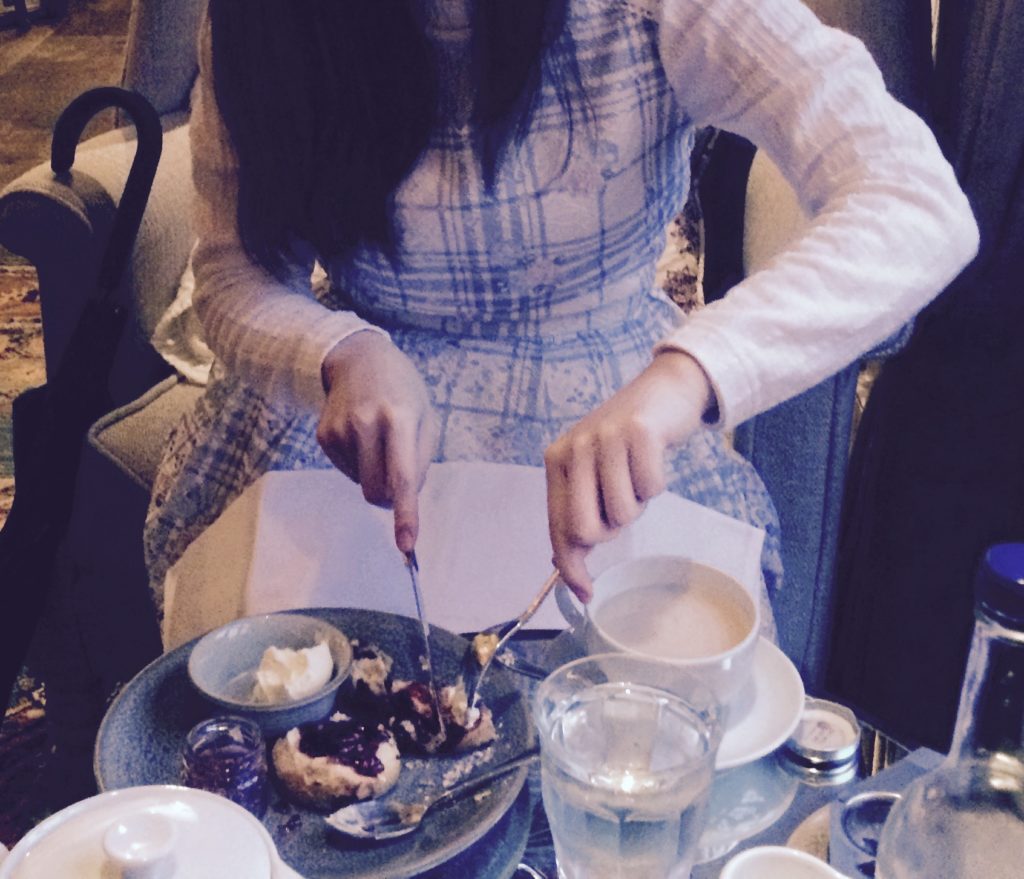 The service was generally great. Nothing that would make many people say, 'Wow!' but great nonetheless. There were a few little annoyances. Like really small. But when you're paying the price of a top hotel, you don't have much patience for little annoyances.
Annoyances like tacking a pound donation onto my bill to an unnamed "charity". Don't force me to give money (even if it's just a quid) to a charity I don't even know. You should ask me or at least disclose what charity it's going to (e.g. if it said "charity for help the homeless on Brighton's seafront" I would be way more cool with the brazen petty theft).
Annoyances like leaving my car in first gear when parking it so I stall it immediately when I start up the engine.
Annoyances like not being able to accommodate an early arrival at lunch despite the fact that the chefs and waiters were just standing around an empty place doing nothing.
HOWEVER…
Hear me out. I really am not bitching about the Grand. It's an awesome hotel. I will return. And I have recommended it to friends and family.
I'm just saying that these little annoyances were a lot less annoying all because of one individual who displayed outstanding customer service.
The doorman as the Grand Hotel has mastered the art of making customers feel simultaneously important and at ease.
When I arrived, I gave the doorman my car keys and everything about that tiny little interaction left me smiling. From the way he spoke incredibly courteously to the joke he made ("now you will never see your car again, sir, because I don't actually work here") to the way he held the door open for me and patted me on the back. 
I saw the same doorman going over a map with another couple of guests and informing them about the best places to visit in Brighton.
Everything about this man's manner was perfect. I expect (and hope) he is being extremely well paid before another hotel steals him away because, without his presence, my stay would have been unremarkable.
A key takeaway here is to make sure you recruit your staff well. One bad apple can poison the whole bunch. One rude encounter with a waiter or waitress can make a customer vow never to return. But one innocuous little interaction that makes the customer smile for a few moments will ensure you reap the rewards of more business and glowing recommendations. 
 

Nikola, AirBnB – Austria
Turn cock-ups into triumphs of 5-star hospitality.
Okay, this lesson doesn't come from a hotel. It comes from my AirBnB host in Vienna, Nikola.
Without a doubt, Nikola is THE BEST host I have ever met in my life. 
He fell from customer service heaven and hit every high class hospitality tree on the way down. 
I simply cannot rave about Nikola enough. I have so many glowing things to say about him but let's just focus on one customer service lesson we can learn from Nikola and you'll get a glimpse into why he's the only AirBnB host I've returned to multiple times.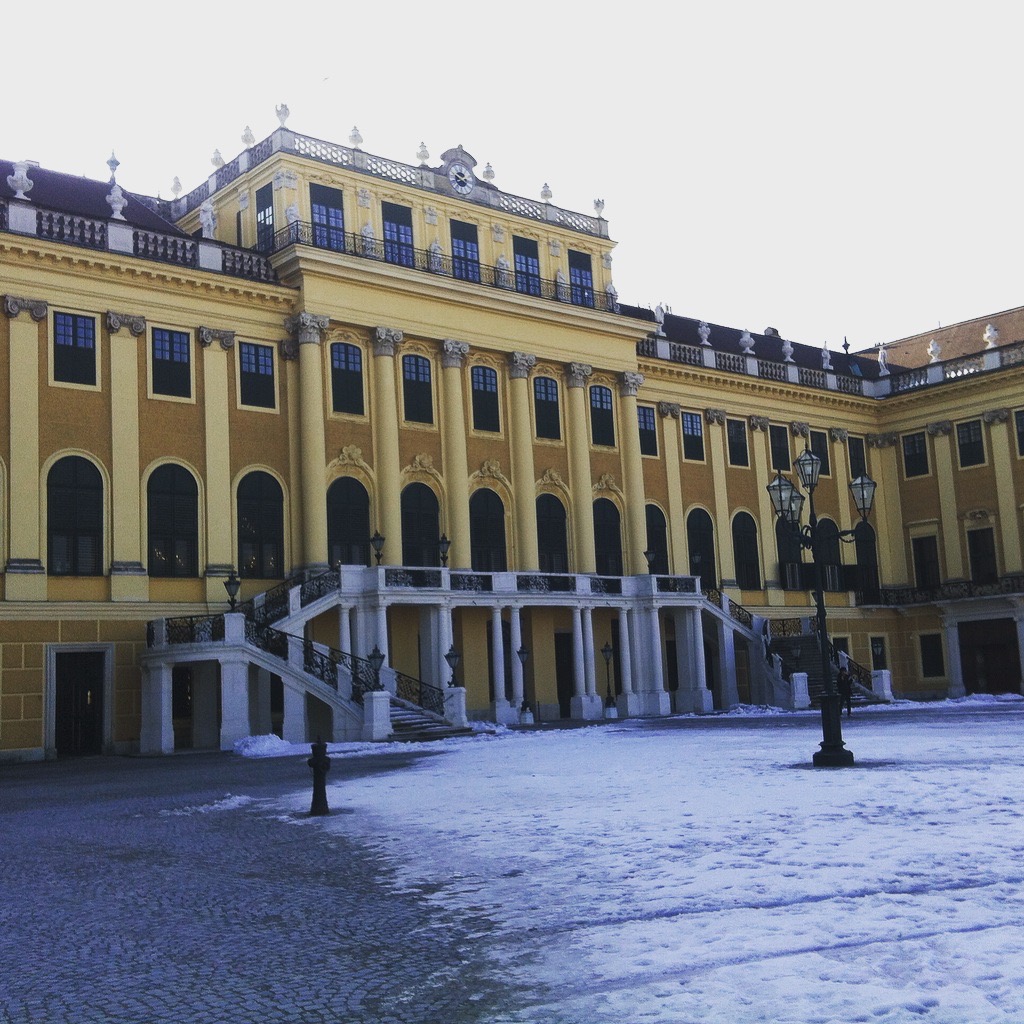 On one of our stays, there was a problem. Our apartment had been simultaneously booked without Nikola realising. But because the other person had actually booked the place before me, that meant that they needed to be in the place (they also had logistical reasons to be there). This was particularly troubling given the fact that we had already spent a month in the apartment and had expected to stay another month and had no other option for accommodation (it was very short term notice).
What can an AirBnB host do?
Most AirBnB hosts (good ones) would apologise profusely and assure the customer that they would receive a refund.
But what good is that?
We had nowhere else to go and a refund wouldn't be instant. It wouldn't matter how much the host apologised, we were still in trouble.
But that's just the way life is I guess, right? I mean what could the host do? Offer their own house? That's crazy!!
Well that's exactly what Nikola did!
Nikola insisted we take his own apartment for the month at no extra cost. His apartment, when on the market, was more than DOUBLE what we paid for the current one. It was right in the center of Vienna and gorgeous. It was the PERFECT apartment.
Also, Nikola was actually living there.
But he said it's okay and he would stay with his parents while we stayed there. He insisted, apologised further, and even picked us up in his car, and drove us with our luggage from one side of Vienna to another and helped us settle in.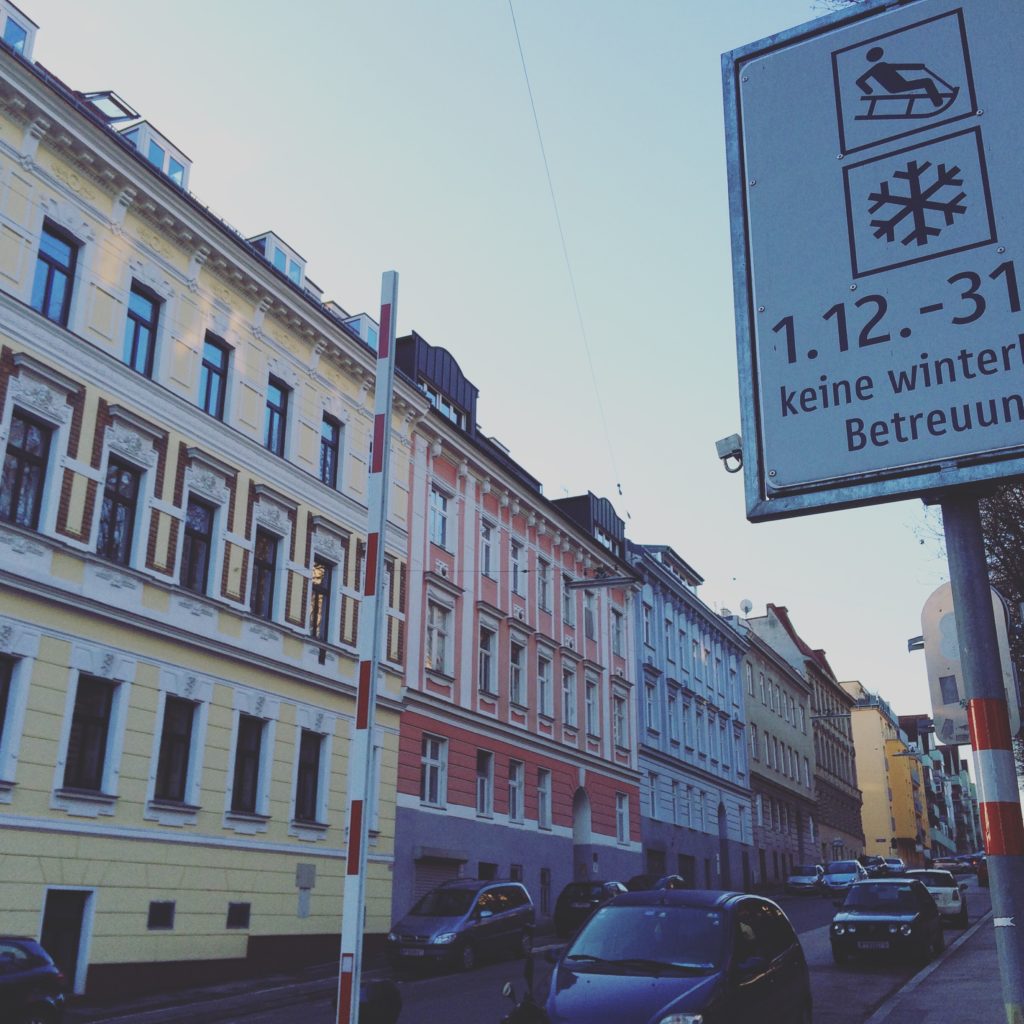 Now that is outstanding customer service.
And it is just ONE example of MANY customer service gems that Nikola dropped.
He turned a big problem into a big WOW. 
Other hosts would have lost our business forever. But Nikola is now my go-to man for whenever I need a place in Vienna. I love the guy and I have a LOT to learn from him.
The lesson here? Evaluate where you are currently making mistakes in your industry and figure out how you can turn those disasters into moments of customer service excellence.
Stay tuned for more customer service evaluations
I have just booked into another hotel a couple of weeks or so ahead of time and I am already wowed by their customer service. I haven't even checked in and they have already made me super excited to visit. I'm holding off on posting exactly what they did (although feel free to guess) because I anticipate that it's going to be a very good visit and I'm likely to dedicate an entire review to them.
In the meantime, let me know what outstanding customer service experiences you have personally enjoyed. Are there any hotels that will always shine bright in your memory? How did they amaze you? And what can you learn for your own business?