It's #ShakespeareSunday, which means quotes from the Bard abound on Twitter. But what if you want to take your appreciation further than a quick soundbite from Hamlet and a pedestrian meme trotted out to take advantage of a trending hashtag? 
Shakespeare is notoriously difficult to get into but once you've got a foothold on Shakespeare the man, and the social, historical, political, and literary issues surrounding his plays, the joys of seeing a Shakespeare play performed are endless.
So, to help deepen your love and understanding of Shakespeare, I'd like to give you eight book recommendations. 
Books that will deepen your love of Shakespeare
There are thousands of books, articles, and lectures on the topic of Shakespeare and his plays but I'm convinced that these eight volumes will give you a deeper understanding and appreciation of Shakespeare than 99% of the world. If you want to get into the 1% after that, that's on you and you can dig deeper into the academic papers or hit me up for some more recommendations.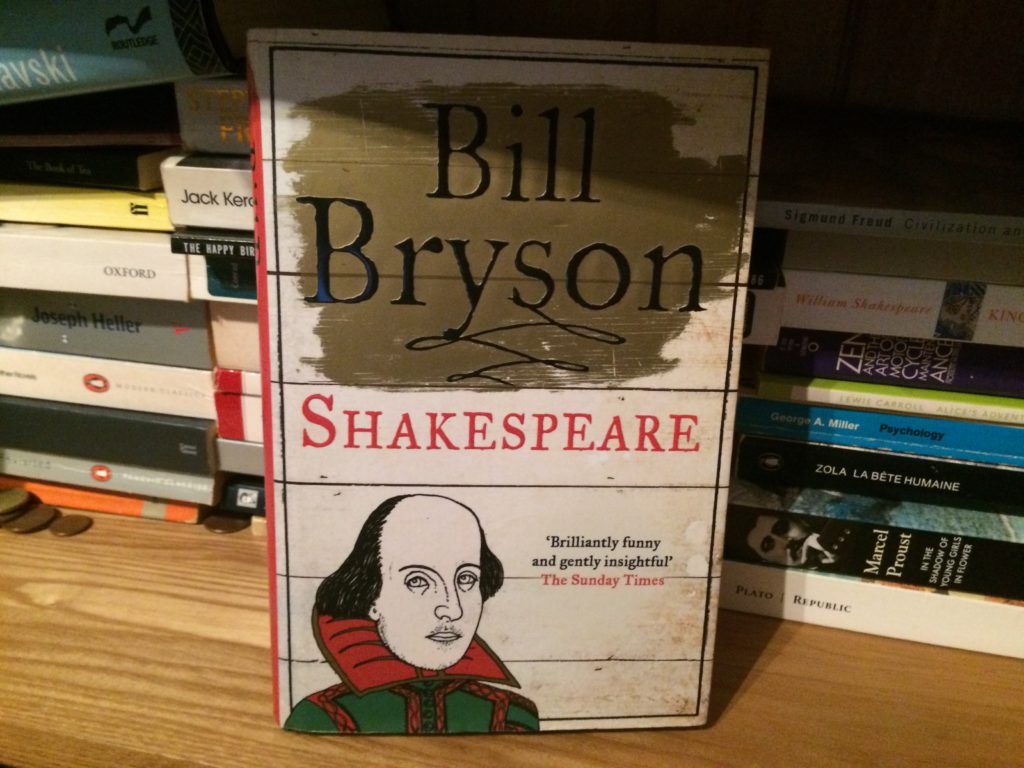 I read Bill Bryson's Shakespeare as a little refresher on the Bard before beginning my third year and a Shakespeare-heavy semester at Oxford University.
This book is a light, easy, entertaining, and informative read that makes for fantastic prep for diving head first into the world of Shakespeare. 
Everything you expect from Bryson in terms of wittily and deftly weaving a fascinating historical narrative is here in this volume. Bryson takes us from Shakespeare's early years all the way through his career, including the lost years, and gives us a bird's eye view of his plays and the time from which they originated.
This is a great book to whet your appetite for all things Bard.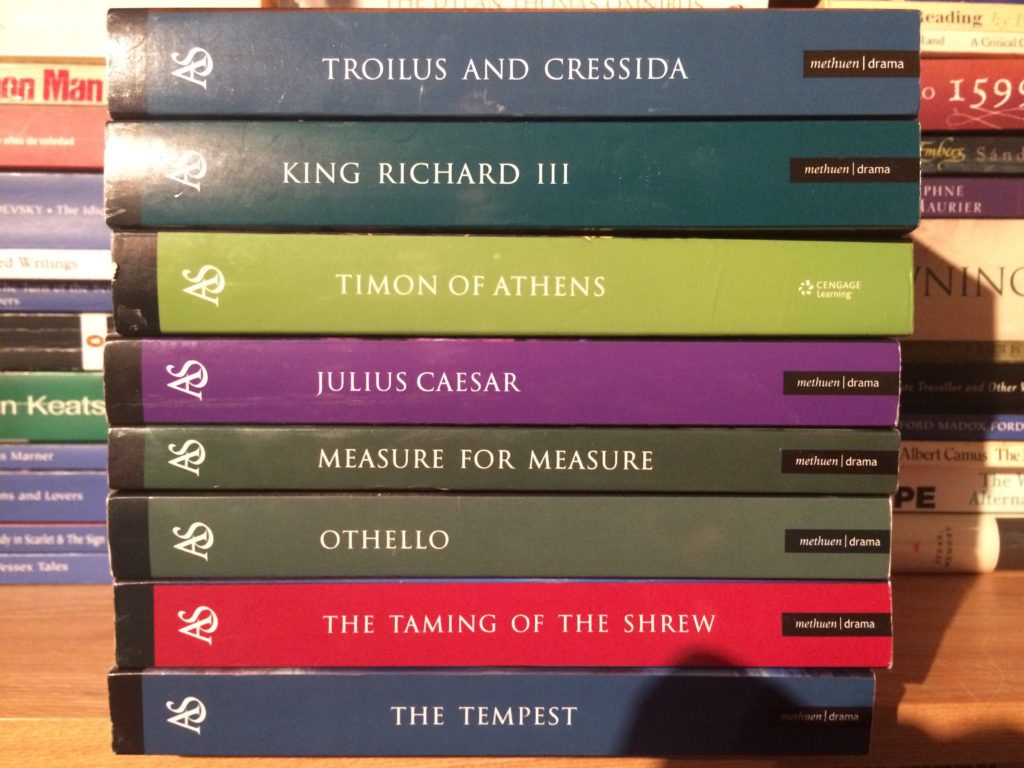 Whatever Shakespeare work you want to focus on – be it Macbeth or Much Ado About Nothing or the sonnets – do yourself a favour and pick up the The Arden Shakespeare Collection
 edition.
Don't even bother with any other edition of the Shakespeare plays. The Arden editions are THE editions and will make you a mini expert on whatever work you're getting to grips with.
You get the play itself with these editions (along with some world class footnotes) but what you're really buying is the introduction. The introductions to these editions are world class and will give you a hardcore schooling in the history and literary issues surrounding the plays (along with pictures) that will really boost your knowledge of the plays.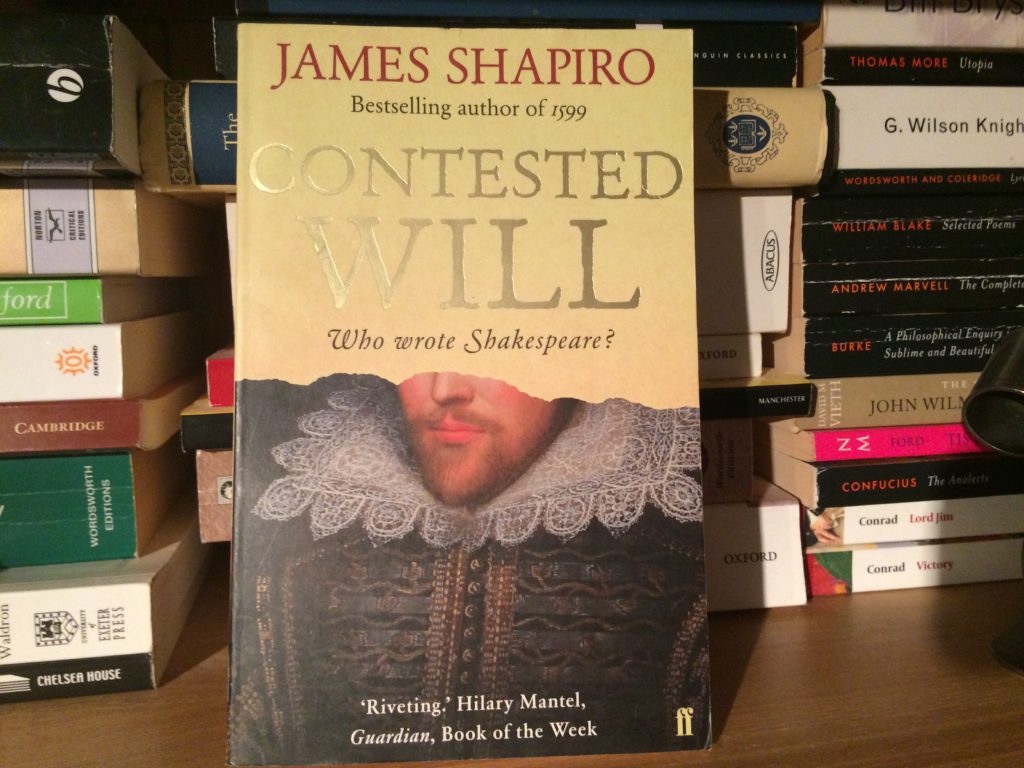 James Shapiro, in my opinion, is the best mainstream Shakespeare scholar writing today. Contested Will dives deep into the long-standing issue of who really wrote Shakespeare's plays.
Whether Shakespeare truly is the author behind some of the greatest works in the Western literary canon has been hotly debated for many years with respected figures like Sigmund Freud, Helen Keller, and Mark Twain doubting the true author. 
Shapiro's book is a thrilling historical detective story that should put an end to this controversial issue.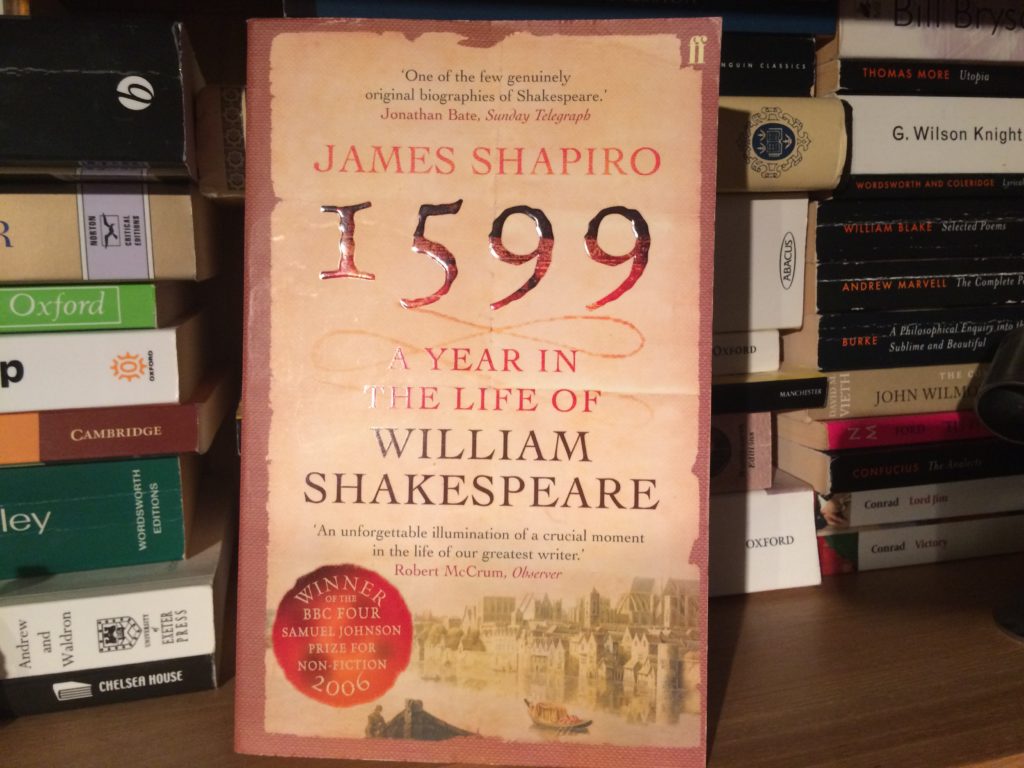 This is another great book about Shakespeare that reads like a historical thriller from James Shapiro.
This work is an account of just one year in Shakespeare's life – 1599 – perhaps the most exciting and important years in his whole life from a historical and literary point of view. 
We get to see what was actually happening in the different realms of Shakespeare's life in the year that he penned Henry V, Julius Caesar, As You Like It, and Hamlet.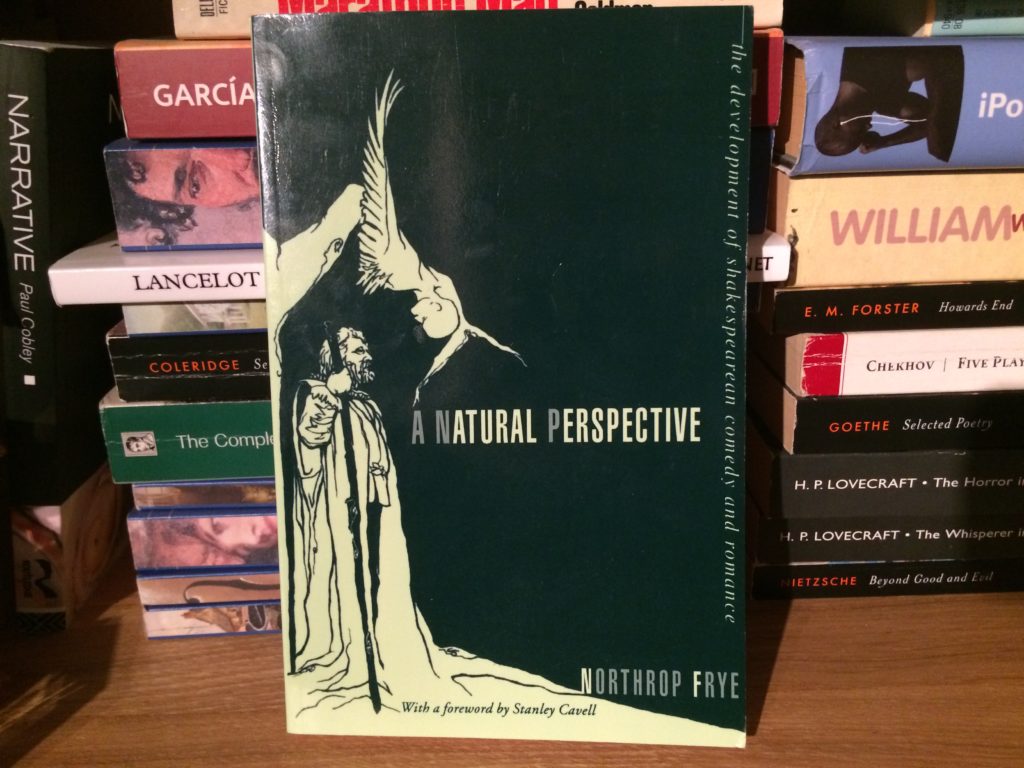 Northrop Frye is one of the greatest literary critics of all time and his A Natural Perspective is a treat for anyone looking to break beyond mainstream literary accounts like those weaved by Shapiro and get into more niche and academic stuff.
This book goes into the importance of Shakespeare's comedies and might just make you appreciate them, and their craftsmanship, more than his tragedies.
You'll also gain a deeper insight into the structures, devices, and recurring imagery of Shakespeare's romances and least understood plays: Pericles, Cymbeline, The Winter's Tale, and The Tempest.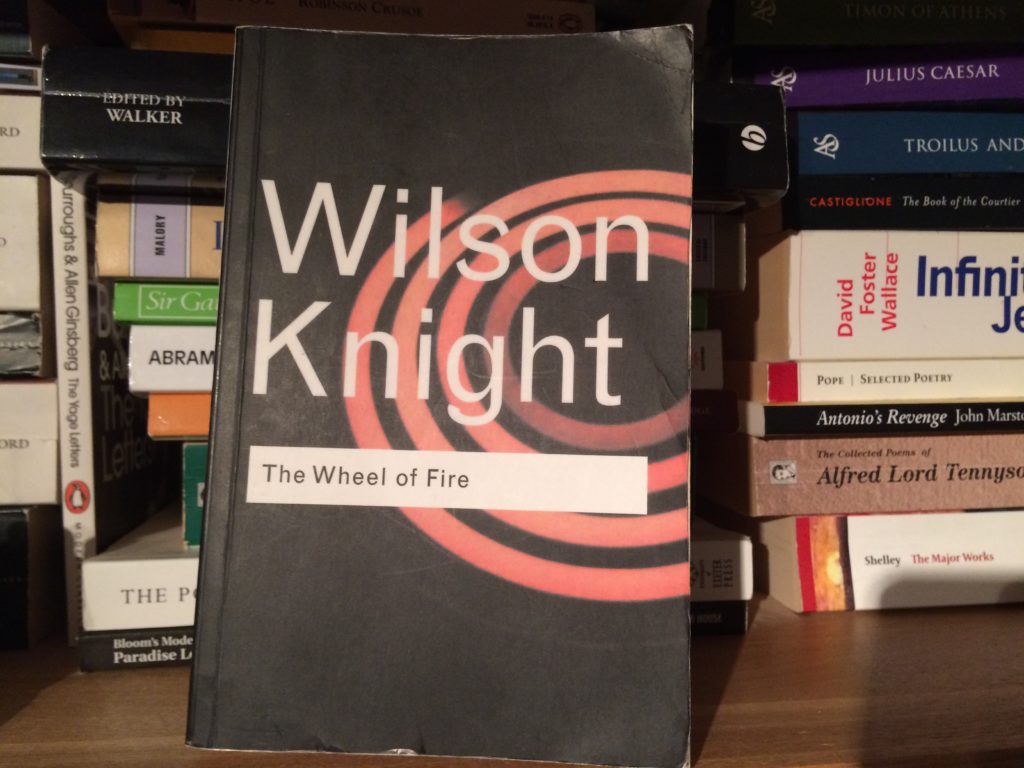 Once you've read Frye's A Natural Perspective and gained a good understanding of Shakespeare's comedies and romances, you're going to want to take a look at Shakespeare's tragedies. And the best critical volume for that is G. Wilson Knights' The Wheel of Fire.
Knight's critical volume is a literary gem in its own right with prose that sparkles like a mountain stream. There are some great theories and readings of plays like Hamlet, King Lear, and Othello in this volume and they will help you begin to pull apart the tragedies with a sharp critical eye.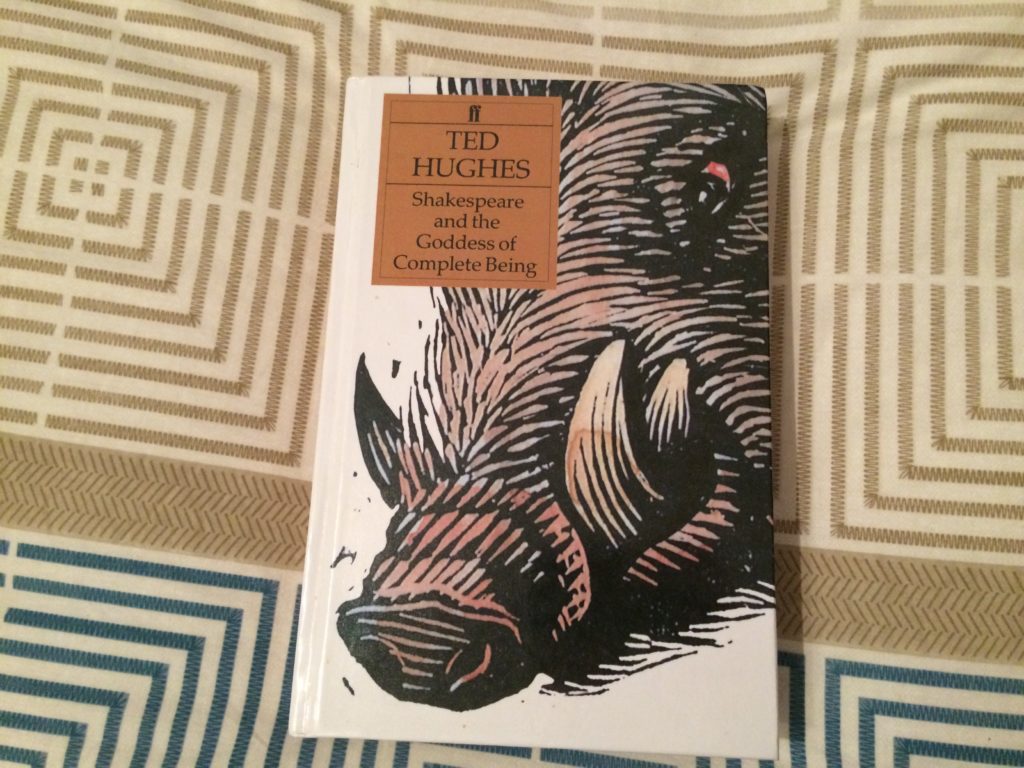 Yes, the same Ted Hughes who wrote poems about crows and was Poet Laureate from 1984 wrote a book of Shakespeare criticism.
I love this book. It's super dense, though beautifully written and compellingly constructed, and is well worth a dip into once you've got a few slimmer critical Shakespearean volumes under your belt.
Hughes' thoughts of an underlying mythical structure tying Shakespeare's plays together really informed my thinking and finals essays at Oxford.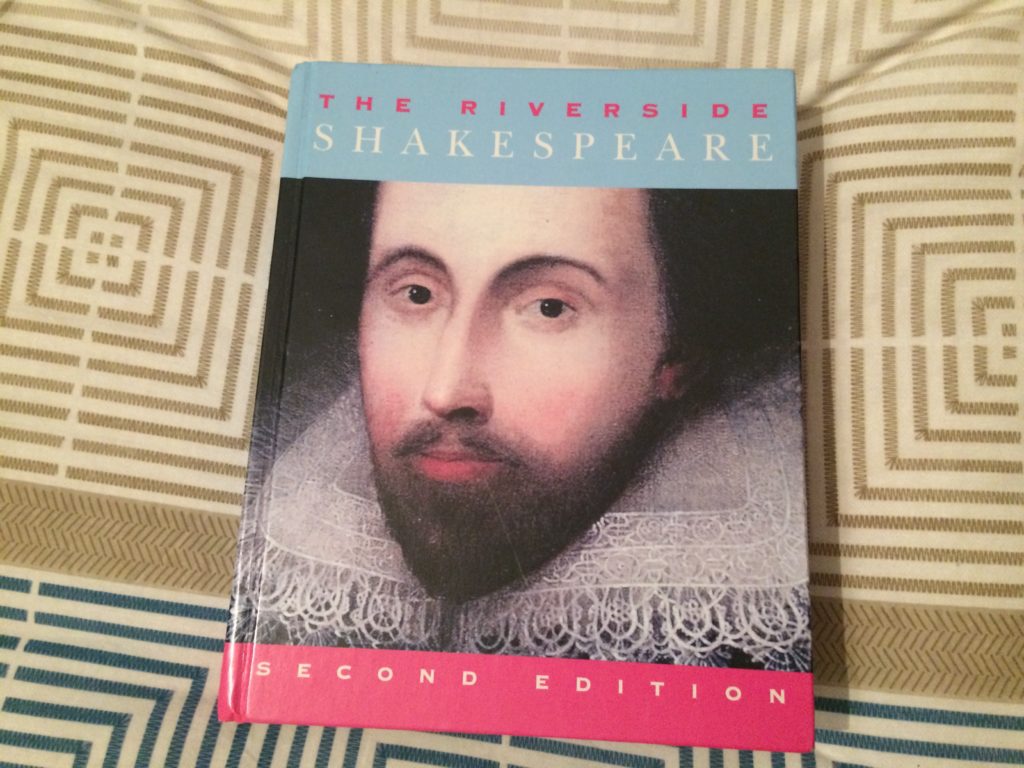 Every bookworm and budding Bard scholar needs a copy of the complete works of Shakespeare. And there are few better than this gorgeous Riverside edition.
Again, just like with the Arden series, you're paying for the introduction and critical analyses that surround each of the individual works. This is a volume that you will return to again and again. You'll be glad to have it on your shelf whenever you dive into a new Shakespeare play.
Those are my recommendations. Already read them? Let me know and I'll give you some more!