Here's a little acronym that will inject more fun and success into your life: ABE – Always Be Experimenting. Also known as: ABFA – Always Be F*cking Around. 
Whenever you find yourself in a rut with your writing/entrepreneurial endeavours/general life, just ask yourself 'Am I experimenting?'
'Am I Fucking Around?'
When you continue doing the same thing for too long, you start to feel stale. 
But when you introduce a bit of flavour into your life, those dusty old neurones start dancing around your brain box. You get spurts of delicious serotonin and warm dopamine.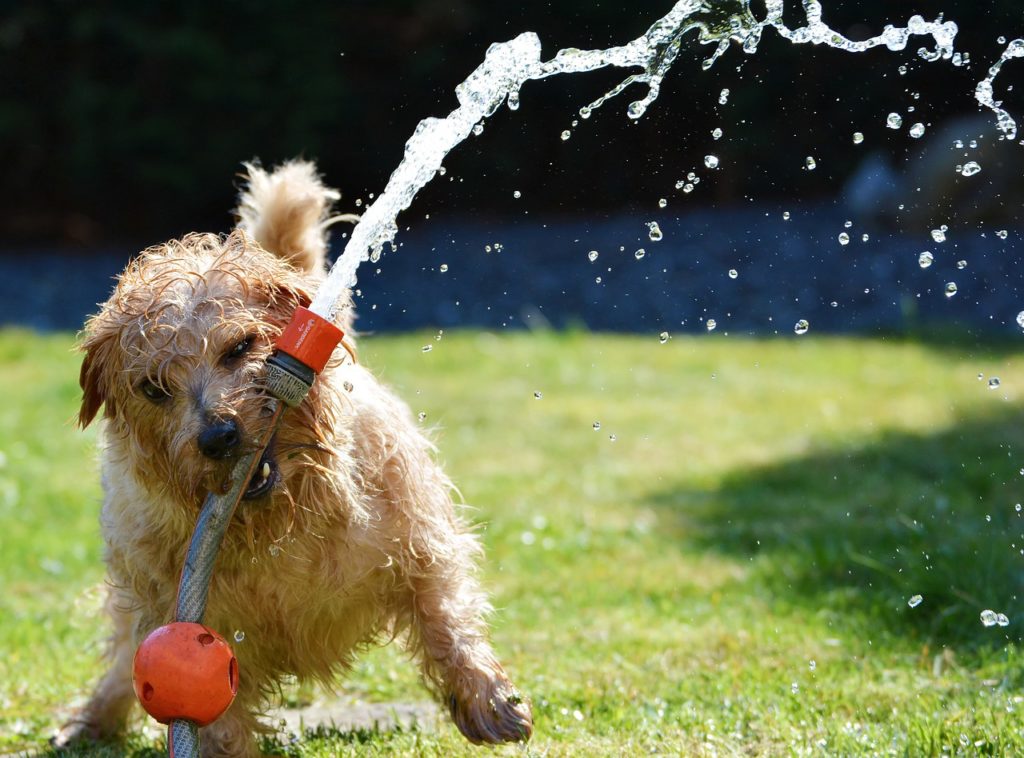 I'm not saying you should stop doing anything that's working for you. But you gotta break free of the shackles of routine in order to make this sad little game called 'Life' any fun.
Let's take a common example from the writing world:
Stephen King
Mr King's been doing a lot of things right for a very long time. That's why us aspiring novelists put him on the altar and read a nightly sermon from the book of It, Cujo, and The Dead Zone.
But does Stephen King just stretch out on a sun lounger beside his swimming pool in his massive mansion and keep following the same formula year after year?
Hell no. 
He is constantly experimenting. Constantly fucking around. 
He was one of the first to jump on the whole ebook thing. Way back in the day when computers were hunks of metal used to download nudie pictures at a rate of one pixel per minute.
He released one of his books in serial form. Long after the (sad) death of serialised novels. 
He recently collaborated with a comic book writer and illustrator in an effort to revamp the vampire tale and give it an American legacy to be proud of in full colour.
Stephen King, in addition to being a great storyteller, is a mad scientist. And we should all join him in the lab no matter what our profession.
How To Experiment & Evolve
Here are a few ways you can make sure you are endlessly experimenting and evolving in your craft:
1 – Talk to kids
I'm not saying you should hang around school gates with a bag of sweets and a smile. Seriously. Don't do that. But if you have young family members, they are a goldmine of ideas and inspiration. They'll push you in the direction of where the wind's blowing.
You lose 1 hip-factor point for every year you age after 19. Once you hit 30, you lose 2 points for every year you age. When you hit 40, it's like 5 points. And 50? You're already dead.
But you can stop this ageing by simply talking to young people and asking them what's driving the kids crazy.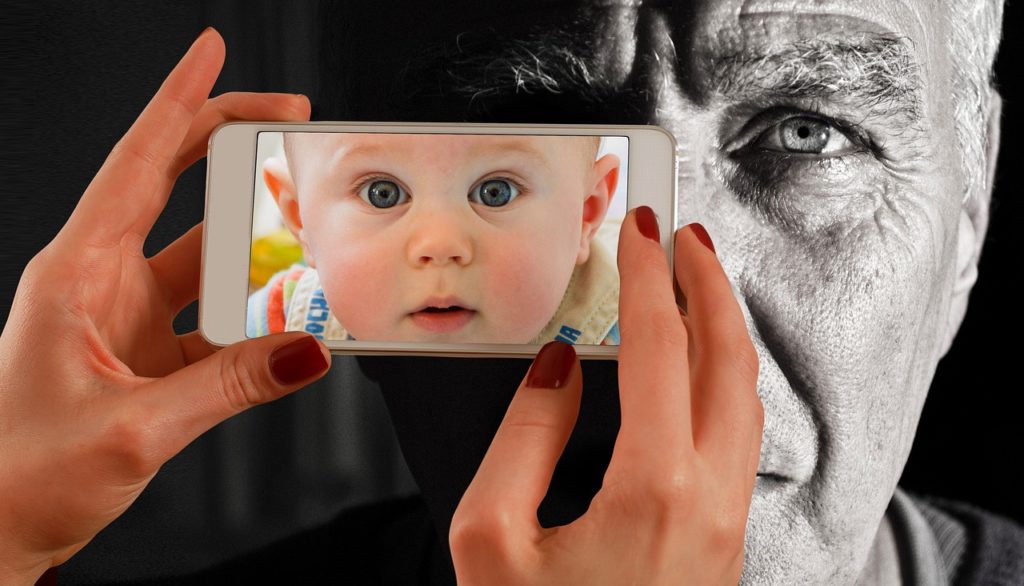 I did this recently with my 12-year-old sister. She said, if I'm a writer, I absolutely have to get on Wattpad.
If you're currently screwing up your face and wondering what the hell is Wattpad, you are showing your age. You probably also haven't experimented in your writing career for a while. Don't worry, I was the same.
Wattpad has been called the YouTube of books. Go check it out. It's an apt description. And if that appellation makes you shudder in your scholarly writing shawl, you should pay attention to the next point on this list.
2 – Keep an open mind
Waaaaaaaaay open.
Keep your mind so open that you're in danger of letting a draft in.
Then shut it just a tiny bit. You don't want to completely lose the plot.
Let's look at Wattpad again in regards to having an open mind. Wattpad is a social media site and mobile app where authors upload their books for free (in chapter-by-chapter form) and readers can browse, make friends, and actually comment on the book line-by-line in a very YouTube-esque fashion. The site's also covered in ads.
Most writers would completely dismiss something like that. 
Put my work online for free so trolls can write all over it and leave spammy and sexually offensive messages beside my pristine prose? No way.
But this is the attitude of someone with a closed mindset. 
Someone with an open mindset would say….
Hmmm… Wattpad has ~35 million users and it's growing by the day.

It's still relatively unknown but this will surely change. It's been on the fringes of popularity for a few years and it will only get more popular. Soon any market there will be saturated (if not already). I'm not an early adopter but I'm certainly not turning up late to the show.

This could very well be a fantastic way to grow my readership and connect directly with my fans.

If many big name writers – like Margaret Atwood – can see the benefit of putting their stuff there, there must be something in it.

Wattpad has propelled unknown indie writers to fame and resulted in more than a few success stories of authors flying past the gatekeepers and securing publishing contracts.
When you keep an open mind, it's hard to be left behind. 
Keep your mind open and you see the next new-fangled widget not as a distraction or an affront to all that is holy in the world but rather as an opportunity. 
Keep an open mind and, where others see a lump of dung, you will see a nugget of gold.
3 – Launch and learn
When you've found the next sparkly thing, don't spend ages coming up with an attack plan. 
Real learning happens in the field. It happens when you take action and start doing stuff that gains real-world results.
Just dive right in. 
Entrepreneurs like to say "fail fast". I don't like the phrase because it's overused and is starting to lose meaning BUT it's true. 
Aim. Fire. Adjust. 
You can't screw things up THAT bad. Give yourself a baptism of fire and you'll be able to shortcut the process of discovering whether or not something is actually useful for your purposes.
4 – Give everything a trial run
When you're adopting a new tool, don't go in with the mindset that you're gonna be using it for life. Most tools we use today will be obsolete in 5-10 years anyway. So that's not a correct mindset.
Instead, give your new experiment 2-3 weeks. 
I tried Twitter once. I know how to use it in theory. But putting it into practice was just not for me. I sucked.
The constant news stream format works well for a lot of people but that's not an area where I thrive. Writing 20-100 witty 140-character statements a day is hard. I'll probably give it another crack next year if Twitter hasn't gone belly up by then.
But Quora, on the other hand, is my social media love.

A lot of people are confused about Quora. They're confused how to become a top writer, get over 1,000 followers, break 1k upvotes, or get a million views on an answer. But for me, Quora was simple. It was beautifully easy. I love everything about it. Quora is where I thrive. And it all started with me fucking around for an hour one day.
Remember what Bruce Lee said: "Absorb what is useful, discard what is useless…"
Twitter was useless for me. So I discarded it. Quora was useful for me. So I absorbed it. Simple.
ABE For Writers
If you're a writer, here are a few ideas for how you can be constantly experimenting:
Different book? Different genre
I've done this ever since I started writing and publishing formally. Every new story is a different genre from the one I last wrote. I've had cycles that looked like this: dystopian love story – contemporary crime thriller – paranormal romance – children's illustrated book. 
Each time I switch genres, I learn something new. I feel alive. It's like plunging into icy water and resurfacing with your eyes wide and your heart racing. 
Follow story prompts
I love story prompts. Some people hate them because they remind them of school. I totally understand that but I find them super valuable for unlocking new ideas and going down paths that would typically remain unexplored. I currently use this story prompt book and try to write one daily… in Japanese. That really gets your brain working, trust me.
Give a new tool a month-long trial run
There are tons of tools that I was initially scared of trying. I was worried about converting from what I already knew or wasting time on something that was useless. But having a mindset of, 'This is only for 15-30 days' really helped me uncover some gems that I still use and value today.
Here are a few recommendations for tools that you might find value from:
Scrivener – the best writing software in existence.
Final Draft Pro – great for screenwriters.
Wattpad – great for building an audience.
Quora – question and answer site.
Periscope – broadcasting app.
Resources to help writers experiment:
Now go experiment! Go fuck around!