Two questions for you:
1. How often do you say to yourself, "This present moment, right now, is perfect."? 
2. How often do you think back to the past or look to the future and believe both times are better than now?
If you're like most people, the answer to the first question is going to be "not often" and the answer to the second question will be "very often". If you're honest. 
It's normal though. 
But normal doesn't mean sane.
And normal doesn't mean happy.
I caught myself doing this exact same thing the other day. For the most part, I'm pretty good at appreciating the present moment and I rarely spend time thinking about the past. In fact, people think my memory is hilariously bad (like a golden retriever) but I think it's more to do with focus. 
My short-term memory is awesome because it's closer to the present moment but my long-term memory sucks because I don't spend much time dwelling on the past.
But the other day, I was drafting a new article about how to consult online and I was looking through some old recorded sessions (Some clients would tape the sessions so they could review them several times). 
As I was looking through these sessions, a particular video 1.5 years ago caught my eye.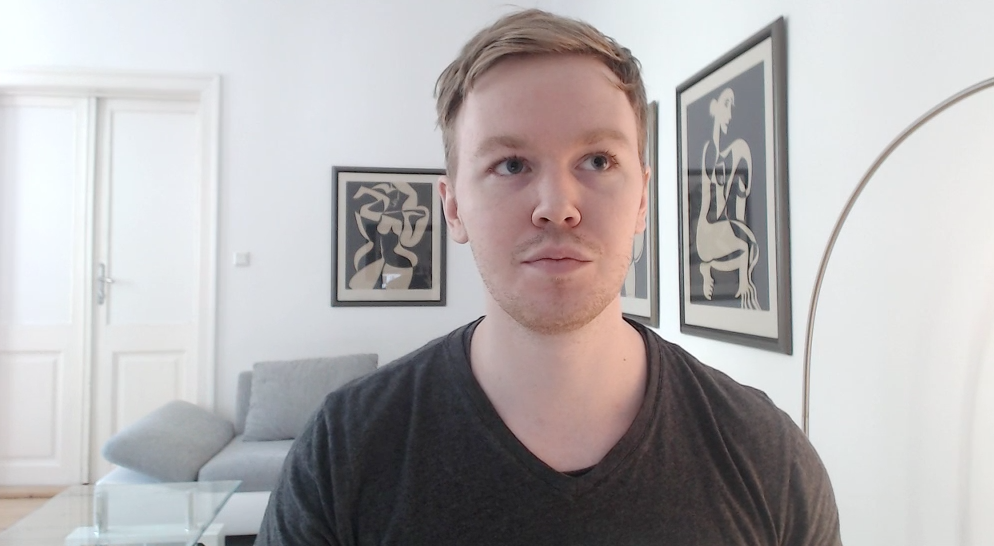 I started to get a feeling that the Japanese describe as "natsukashii"… A kind of intense nostalgia.
I remember sitting in that apartment like it was yesterday. I was living in Vienna at the time and suddenly my mind starts whizzing through all these thoughts…
My skin looks pretty clear and fresh. Man, was I eating healthier back then?

That sofa was so comfy. And that apartment ruled. I wish I was back there.

That apartment was so well lit. And the weather! I remember the weather was beautiful.
Thoughts like these went through my mind and suddenly I found myself thinking…
I wish I was back there. Instead of being here right now. 
But then I probed a little deeper.
Hang on a second.
I remember that time. I checked my calendar. I remember that specific day. I racked my brain and I realised that time was FAR FROM PERFECT. 
I remember…
A client had screwed me out of a couple grand.

I was worrying about how I was going to make next month's rent.

The area actually wasn't that nice. Walk a few streets down and it got dodgy.

Some old hangover symptoms from a past addiction were returning (restless legs, insomnia).
And most perversely of all I remember having this thought at the time:
In a year from now, things will be better.
Well, it's over a year later and things ARE better.
Don't get me wrong, I'm still hustling, struggling, trying to get things going what with my writing and publishing ambitions and all that.
But things have definitely improved in every area of my life.
And yet I still looked back at that time with yearning. A time that I didn't appreciate in the moment.
We tend to romanticise the past in order to escape the present
You've done this, haven't you?
I'm sure you've looked back on times in your life where you suffered miserably and yet you think about them with rose-tinted glasses.
Or you project yourself into the future.
But you really just need to take a breath and say, "Hey, this present moment, right now, is great."
How do we appreciate the present?
The first step is knowing that in the future we will most likely romanticise this present moment.
No matter how shit things seem right now, I'll bet you look back on this time, right now, in a year, or two years, or five years, or ten years, and you will smile. 
If you know this, you can shift your focus to the present, pretending almost as if you are your future self looking back, and you can appreciate this time right now.
If you're struggling, enjoy the struggle.
You will overcome the hardships you are facing.
And we all know happiness comes from working hard towards a meaningful goal. So enjoy the struggle because, as long as your life is worth living, there will always be struggle.
Breathe and pray.
"Pray" is a loaded word. Just like "God". But try and forget the connotations and use these words as a tool.
Pray can really just mean gratitude. It can mean thanking the world, the universe, a higher power for the good things in your life. It can mean asking the world, the universe, a higher power for the courage to face your fears.
When you find yourself looking back into the past or projecting into the future, take a few deep breaths. Look around. Where are you now?
Cherish the present moment in whatever state you find it.
One day you'll cherish it anyway.
Might as well be today.
Might as well be now.