It took years before I finally felt like I got a handle on my deep-seated anger issues.
Though we rarely talk about the issue – both in our intimate circles and in greater society – anger, rage, and the inability to control negative emotions is something pretty much everyone can relate to.
Your angry moments and mine might differ in degree. But we both know what it's like to experience a loss of control.
I've put my fist through a wall. I've overturned furniture. I've sworn at the top of my lungs.
I knew I needed to get a handle on my negative emotions before I one day made a mistake from which I might not recover.
I started to learn more about deep breathing and being in my body from great teachers like Wim Hof. 
I learned about cognitive behavioural therapy from compelling educators like Jason Satterfield.

And I experienced endlessly on my own to find a solution to taking control of anger.
How To Control Your Anger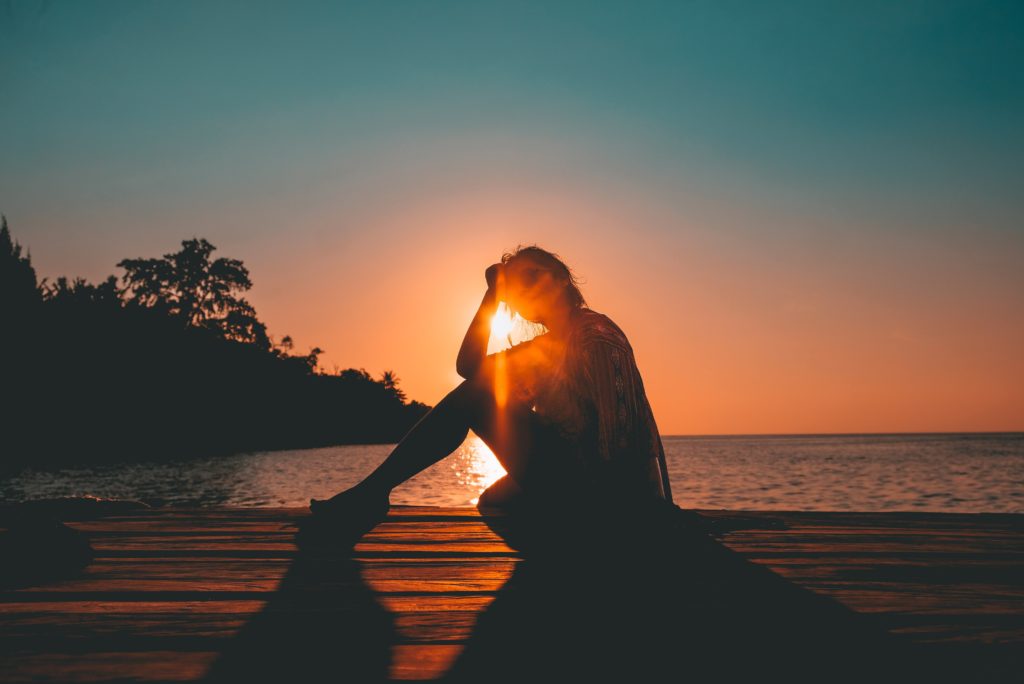 Here are some of things that helped me. If you struggle with anger, they might help you too.
This likely isn't the most comprehensive 'How To Control Your Anger' article. But this is stuff that worked for me, stuff I had to hack through the weeds to find. 
There will be homework assignments throughout this guide. 
Do them.
Just reading won't make you less angry. You need to put these principles into practice.
Understand that you can change your thoughts
Most people operate from what psychologists call an 'external locus of control'.
Basically, that means events happen to me. The surrounding world and the people in it act on me and influence my actions.
When it comes to anger, you can see this idea of an 'external locus of control' as being a core part of one's cognitive operating machinery in this phrase:
You make me so angry.
Something external makes you have an inner emotional response that may or may not lead to negative actions – against your will.
But there's another way of viewing the world: 
It's called an 'internal locus of control'.
This means that, no matter what events happen around you, your inner principles dictate your behaviour.
If you have an internal locus of control, other people can't make you angry.
If you get angry, it's because you allowed yourself to get angry. 
The fault is your own. You are the only one to  blame.
'People are disturbed not by events alone but by the views they take of them.' – Epictetus 
The first stage in getting a handle on your anger is understanding that you need to change your thoughts and way of viewing the world.
To do this, you must believe you can change.
If you believe that you're a leopard who can never change its spots, you're going to remain angry for a long time.
It's my parents fault I'm like this.

It's society's fault I'm like this.

It's the world's fault I'm like this.
Beliefs like this hold you back.
You can make the argument that genetics and environment play a role in who you are.
That may be true – they may have an influence – but we have always have a choice in the moment of how we are going to perceive or react to anything.
'Between stimulus and response there is a space.'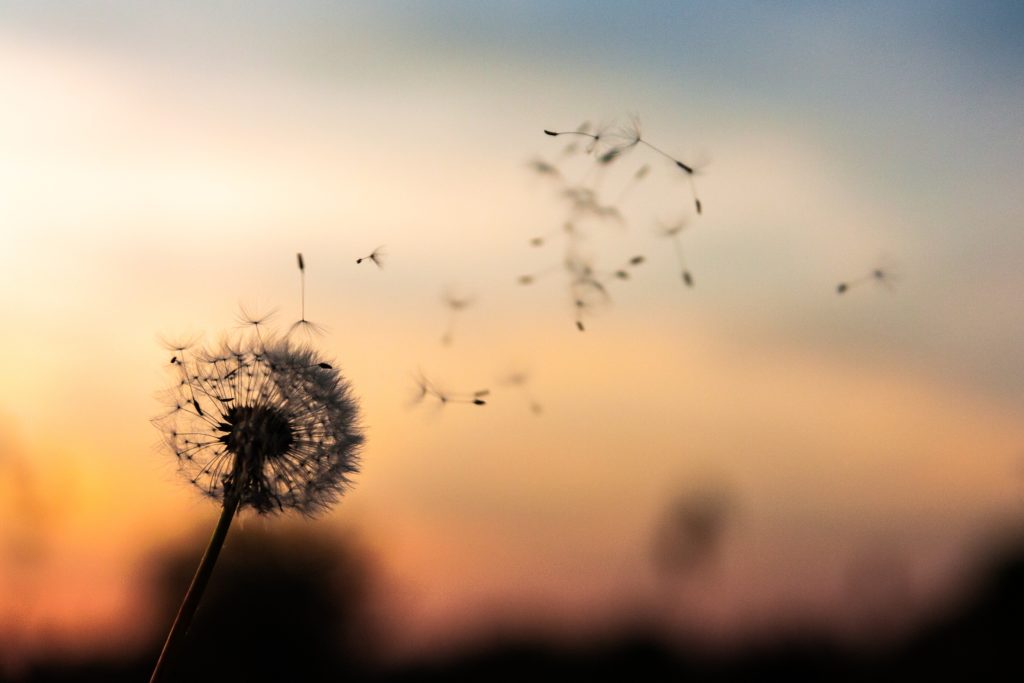 That's a quote from psychologist and Holocaust survivor Viktor E. Frankl.
After experiencing the most trauma and tragedy that a human can experience – his wife killed by the Nazis, his freedom taken away, being pushed to the limits of starvation – Frankl wrote:
Between stimulus and response there is a space. In that space is our power to choose our response. In our response lies our growth and our freedom.
This quote became my mantra.
Say it to yourself every morning and every evening.
Make this mantra part of your affirmation routine.
This mantra will sear into your mind and become the paradigm through which you see yourself and the world.
When you're angry, if you've told yourself this enough times, this quote will pop up in your mind.
It will be a little reminder that says:
'Hey, I know this person/thing is pissing you off right now. But you have a moment right here to choose your response. You don't have to yell at this person. You can choose to accept this calmly and go about your day in peace.'
Anger-Busting Homework Assignment:
As Darwin said:
It is not the strongest of the species that survives nor the most intelligent, but the one most responsive to change.
Make a decision now to be that creature responsive to change.
You are going to change the lens through which you see the world.
You will change how you react to negative situations.
And, in doing so, you will change from an angry person to a peaceful one.
Track your thoughts to change your thoughts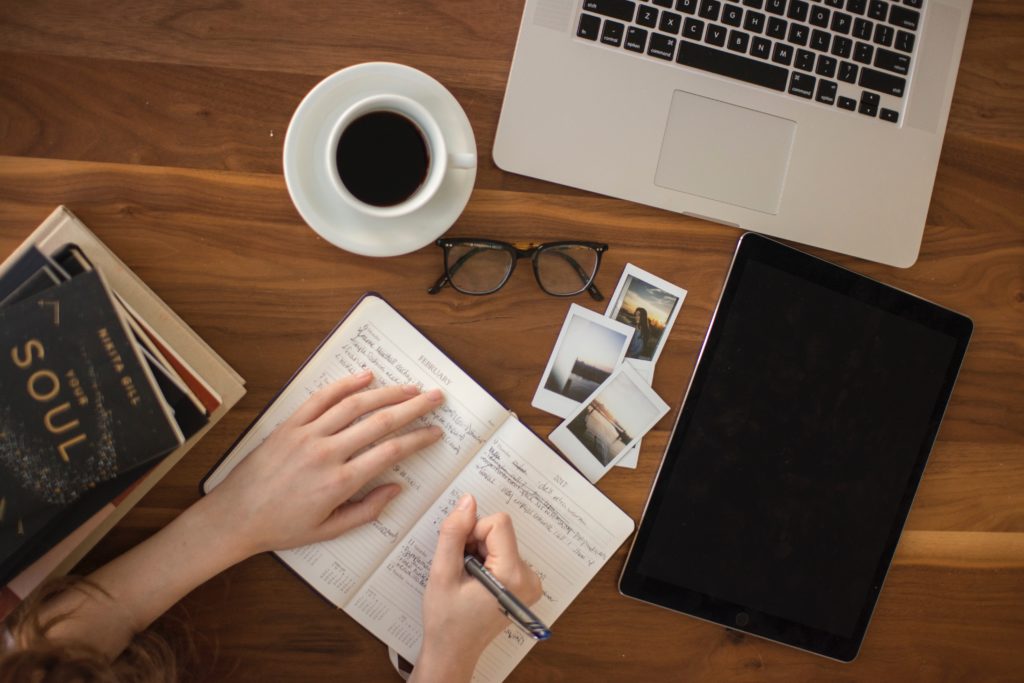 So how do we change our thoughts?
It's not so easy because our thoughts have become default responses built up over years of reinforcement.
We can look to how the CBT (cognitive-behavioural therapy) model of psychology works:
Detection

Analysis

Challenge
FYI – CBT is the only method of therapy that I give any credence too. Forget psychoanalysis – it does more harm than good.
Before we can challenge or change our thoughts, we first need to detect our thoughts.
Anger-Busting Homework Assignment:
Get a pocket notebook, carry it with your everywhere, and track over the week when you feel pissed off. Track the day, time, trigger, intensity, and emotion (on a scale of 1-10). Give yourself an average at the end of the day.
You will probably feel like a weirdo scribbling in your notebook whenever you're pissed off.
Good.
Uncomfortable actions solidify your commitment to change.
You could just use the notes app on your phone but I would recommend using a physical notebook because the act of actually writing will draw your attention to what it is you're doing – and what you're trying to change.
After a week of simply tracking your response to negative events, you're going to start analysing what it all means and challenging the underlying assumptions that make you pissed off.
We're going to change the paradigms, or schemas, that you unconsciously believe and which lead you to becoming angry.
Before we talk about changing our background beliefs, read this passage on the power of paradigm shifts from Stephen R. Covey's 7 Habits of Highly Effective People:
I remember a mini-paradigm shift I experienced one Sunday morning on a subway in New York. People were sitting quietly—some reading newspapers, some lost in thought, some resting with their eyes closed. It was a calm, peaceful scene.

Then suddenly, a man and his children entered the subway car. The children were so loud and rambunctious that instantly the whole climate changed.

The man sat down next to me and closed his eyes, apparently oblivious to the situation. The children were yelling back and forth, throwing things, even grabbing people's papers. It was very disturbing. And yet, the man sitting next to me did nothing.

It was difficult not to feel irritated. I could not believe that he could be so insensitive as to let his children run wild like that and do nothing about it, taking no responsibility at all. It was easy to see that everyone else on the subway felt irritated, too. So finally, with what I felt was unusual patience and restraint, I turned to him and said, "Sir, your children are really disturbing a lot of people. I wonder if you couldn't control them a little more?"

The man lifted his gaze as if to come to a consciousness of the situation for the first time and said softly, "Oh, you're right. I guess I should do something about it. We just came from the hospital where their mother died about an hour ago. I don't know what to think, and I guess they don't know how to handle it either."

Can you imagine what I felt at that moment? My paradigm shifted. Suddenly I saw things differently, and because I saw differently, I thought differently, I felt differently, I behaved differently. My irritation vanished. I didn't have to worry about controlling my attitude or my behavior; my heart was filled with the man's pain. Feelings of sympathy and compassion flowed freely. "Your wife just died? Oh, I'm so sorry! Can you tell me about it? What can I do to help?" Everything changed in an instant.
Remember this story when you feel yourself getting pissed off at another person.
You will start to think:
Is there a reason this person is acting in this rude way?

A reason that would make me sympathise with them?

A reason that would make it impossible to be angry with them?
Anger-Busting Homework Assignment:
Identify precipitating automatic thoughts that stimulate a response.
We need to go deep for this.
Go back over your notebook and identify the underlying thoughts that led to you becoming angry.
When anger arises, it is usually due to this background thought:
"I'm being mistreated/there is an injustice."
These thoughts come from somewhere. They come from our underlying paradigm of how we see the world.
It's like this:
Core beliefs —>  conditional assumptions (schemas/paradigms) —> Automatic thoughts ("this is unfair") 
Here are some paradigm examples that could lead to an angry outburst when confronted with a negative event:
people should give before they take

people should not impose their will on me

if I'm doing my best, people should recognise that

people should be held responsible for their actions

people should help others if they want to be helped themselves

if someone tries to alter me for superficial or ridiculous reasons, they should be refused

if people take without giving they should not continue to receive help and value from others

social contracts should not be broken and if they are broken there should be consequences
I got these examples from watching CBT instructor Jason Satterfield work through the underlying beliefs of a client undergoing anger therapy in this great Cognitive Behavioural Therapy course.
Do those beliefs look familiar?
They certainly did for me.
Analyse your own beliefs.
Do you see those or similar beliefs behind the negative responses you tracked throughout the week?
Once you have identified some of these beliefs, it's time to analyse them.
Ask yourself:
Are these beliefs rigid?

Are there circumstances in which there needs to be flexibility?
Let's take a common scenario which might piss you off:
Someone dangerously cuts you off in traffic.
If you believe that 'people should be held responsible for their actions' and that 'social contracts should not be broken and if they are broken there should be consequences' you might….
Swear and honk your horn.

Stew about the negative event all day.

Or worse… You might follow the driver with the intention to harm them.
But what if your beliefs weren't rigid?
If you knew the driver that cut you off had just received a call from their kids school telling them their child was seriously injured and they needed to get to the school now…
Would you be able to waive your belief that the driver's actions should be penalised?
In addition to your paradigms/schemas/beliefs of the world and how it should operate, you want to analyse your own core beliefs about yourself.
Ask yourself:
Do you deserve love?

Are you successful?

Are you where you want to be right now?
There's a lot of background shit going on when it comes to anger.
When you have an outburst because someone said something rude to you, you're not just angry because you believe a social code was broken.
You may also be angry because you feel unloveable or unattractive and you feel as though someone just reinforced that.
This is where solving your anger problems gets really difficult because you have to go deep and uncomfortable.
Are you really angry because of something someone did?
Or are you angry because deep down inside you are unhappy?
Things that happened years ago can lay dormant in our subconscious if we never accepted and made peace with them.
Those are just three examples of things that us humans struggle to come to terms with.
If you never got over/properly addressed the death of a love one, a messy break-up, or abuse suffered in childhood, you may find yourself acting out years later when negative events happen.
I can't pretend to know exactly how you can overcome past traumas – no matter how big or small – but I can tell you that one of the ways I was able to work through my own was by meditating on them and accepting them by letting them be.
This is one of the most important things you can do in order to feel more grounded and remove anger:
Have a daily mindfulness practice
Do your mindfulness practice first thing in the morning.
Instead of rushing to answer email and starting your day off scatterbrained from the moment you open your eyes, schedule time each day to ground yourself and feel stillness.
It could be an hour, it could be 20 minutes. But set a time and commit everyday.
I like the morning routine detailed in Hal Elrod's Miracle Morning and the Daily Private Victory detailed in Stephen R. Covey's 7 Habits of Highly Effective People.
A good morning routine is structured a bit like this (tweak as you need):
Silence: meditation, prayer, stillness, conscious breathing.
Affirmations: "I am a soft spoken person"/"I am calm and overflowing with flow"
Visualisation: See yourself going about your day in a calm and controlled manner
Exercise: yoga, Insanity, tai-chi, walking in nature, weightlifting, swimming, bodyweight workout
Reading: read things that motivate you or give you pleasure and make you more knowledgeable
Read More:
Challenge your common habits of mind
There are some default modes of thinking that most people – particularly most angry people – fall prey to.
They are:
Mind reading

Fortune telling 

Personalisation

Selective attention

All-or-nothing thinking

Magnification/minimization 
Check out examples of these common habits of mind here:
Once you know what these are, when you get angry, you'll ask yourself whether you are falling into one of these traps of fault thinking.
These faulty patterns of thought influence your automatic conditional assumptions.
You can often identify this sort of thought by the word 'if' and 'therefore':
If I don't get an A, I'm a failure.
She didn't say 'hello' to me, therefore she hates me.
Homework Questions:
What are your preferred or most commonly used habits of mind?

What are your common conditional assumptions?

What would you say are your core beliefs or schemas about yourself, the world, and others?

Can you boil it all down to lovability or achievement?
Homework Test:
This test will only take a few minutes and it ranks your emotional vulnerabilities and psychological strengths across the following seven values:
Approval

Love

Achievement 

Perfectionism

Entitlement

Omnipotence

Autonomy
You might find you have emotional vulnerabilities in the forms of needing the approval of others or feeling a sense of entitlement. 
Once you've figured out your emotional vulnerabilities, set a goal to overcome them.
Example goal: I will seek to lessen my need of approval, lessen my reliance on achievement as a condition for happiness, and lessen my sense of entitlement for anything.
Your psychological schema henceforth will be broken down into segments like this:
Activating Event

Beliefs

Consequences

Dispute
Something happens. 
You feel a certain way.
You address the beliefs that underlie the way you feel.
You dispute those beliefs.
Thoughts are never true or false.
Thoughts are simply helpful or harmful. 
Thoughts are opinions based on insufficient data.
When in doubt, choose to go with the thought that makes you feel good rather than the toxic thought that holds you back.
Live according to values not emotions.
I've already recommended Stephen R. Covey's 7 Habits of Highly Effective People but I'm going to recommend it again.
Pay particular attention to the part about drafting your own personal manifesto.
Once you have drafted up a manifesto – a set of principles about how you want to live – you will then make the decision to live in accordance to your principles rather than emotions that arise from moment to moment.
How to rewrite negative thoughts
To round off this guide, I'm going to leave you with some questions that I got from Jason Satterfield's Cognitive Behavioural Therapy Course that will help you soften emotionally charged thoughts and start to rewrite them.
Use these thoughts whenever you feel a negative response to an event:
If my best friend had this thought and I wanted to help him/her see things differently, what might I say?

Will I care about this 5 years from now? Is it really worth the investment right now?

If I were to pretend to do a u-turn in my beliefs, what might I say or think instead?

Have there been times/situations when this thought doesn't seem true?

Are there any positives? Maybe a silver lining I'm not seeing?

When I felt or thought this way in the past, what helped me?

What's the worst case scenario? Can I live with that?

Is this thought balanced? Is it fair?

What's the other side of the coin?
Take Control Your Anger Today
If you're reading this article, it's because you need to address your anger issues.
Maybe you don't actually feel or believe you're an angry person.
Maybe you're just reading this because a loved one made you or a loved one told you you have an anger issue.
That's okay.
You don't need to believe anything in order to start bettering yourself.
All you need to do is to make a focused effort – using this guide as a jumping off point – to become more grounded, peaceful, calm, and happy.
The most important thing you can do right now is to set the intention to get a handle on your anger.
Make it a top goal and work towards it every single day.
Once you get a handle on your emotions, you'll find a lot of other stuff in your life – relationships, work, health – start to fall into place.
Good luck. 
I know it's not easy.
But it's worth it.