While you sit in the banquet hall, enjoying the splendours of the King's mead and slabs of the castle ground's finest beef, I stand at the exit, sword in hand, staring out beyond the confines of our walled city and contemplating the night sky. 
It's time for a quest.
I've grown lazy, pot-bellied, and restless. I've sat on my laurels for far too long. And now I ache to know the glories of distant lands. 
Farewell, my beautiful fellow citizens. I'm stepping out. And you may not see me for a while.
Unless….
You wish to come with me?
Where am I going?
I'm going on a quest.
A literary quest. 
And you, fellow wanderer of the book world, are coming with me.
How To Go On A Literary Quest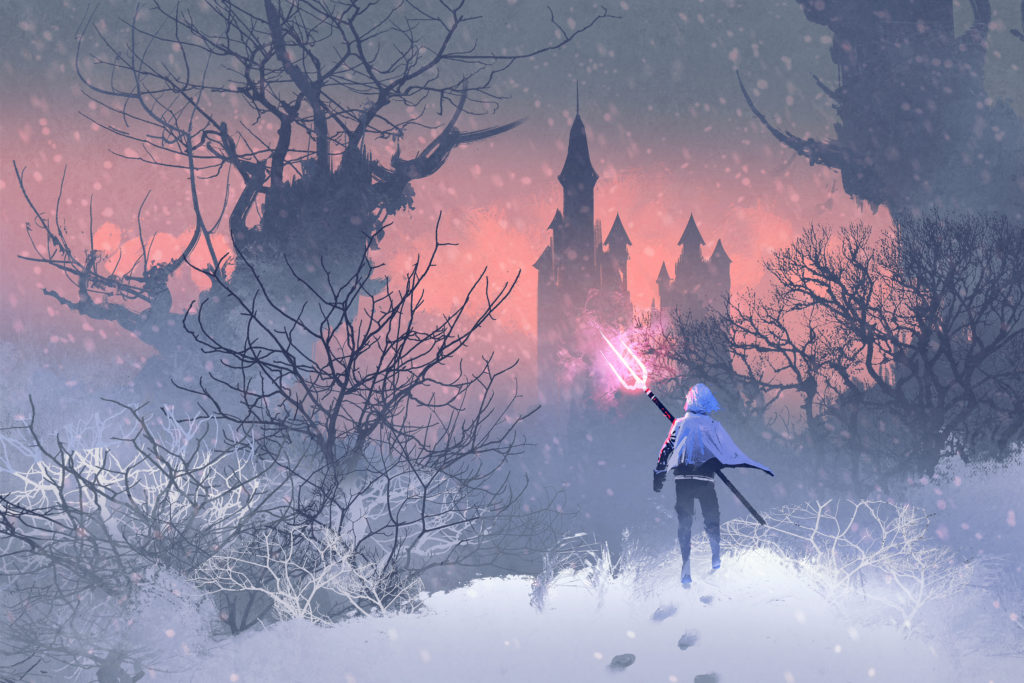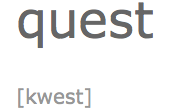 We don't go on quests anymore. At least not the kind that involves taking up a sword and bow, donning a helmet and body armour, and bracing the elements for many moons in search of treasure.
And yet, despite not going on quests, we still hunger for them.
We still have the drive to conquer and learn and explore.
We shoot bad guys on Call of Duty. We make it a point to visit all the best ethnic restaurants in our city. We stuff binders with limited edition stamps, coins, and soiled panties. 
We swim, skate, shoot (hoops and guns), run, row, and jump. We play chess or cards, play scales on the piano or riff on the guitar, bottle beer, pen love sonnets, and amass air miles.
And as book worms, we devour the written word.
Many of us are happy to simply read whatever peaks or interest or crosses our path. My bedside table is stacked with impulse buy paperbacks. My Kindle is so bursting with recommendations and must-reads that the disk space is close to running out. 
All these books and yet we feel restless. 
We feel like our reading needs a direction.
We need a quest.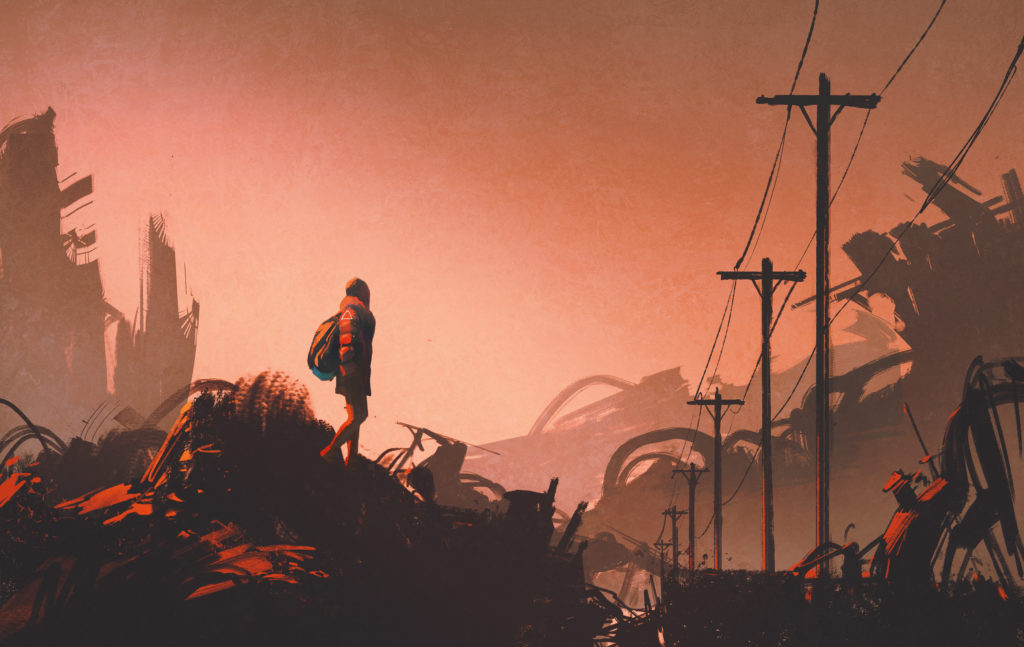 I've been on a few literary quests:
In my teenage years, bored of just reading stuff penned by my fellow countrymen and women, I decided to exclusively read world literature and translated works. This was when I fell in love with Rimbaud, Baudelaire, Goethe, Nietzsche, Chekhov, and Dostoyevsky.

In my university years, each term was given an era in literary history (e.g. "Modernism", "The Victorians", "The Renaissance") and we were given thick reading lists designed to help us tackle that era.

When I needed a reboot to get myself reading again and I embarked on The Bradbury Trio, reading one poem, one short story, and one essay every single night.
When I wanted to elevate my reading and I decided to read a Nobel Prize laureate every month.
Whenever I'm in the midst of a literary quest, I feel content. I get a ton out of my reading. I want to talk about books with people. And I want to read more.
Whenever I'm not in the midst of a literary quest, I feel "blah" about reading. I can take it or leave it. My Kindle gathers dust. Books by my bedside remain with their spines uncracked and in tact.
I haven't been on a literary quest for a while.
But that's going to change.
Time to mix things up.
Quest me, bro.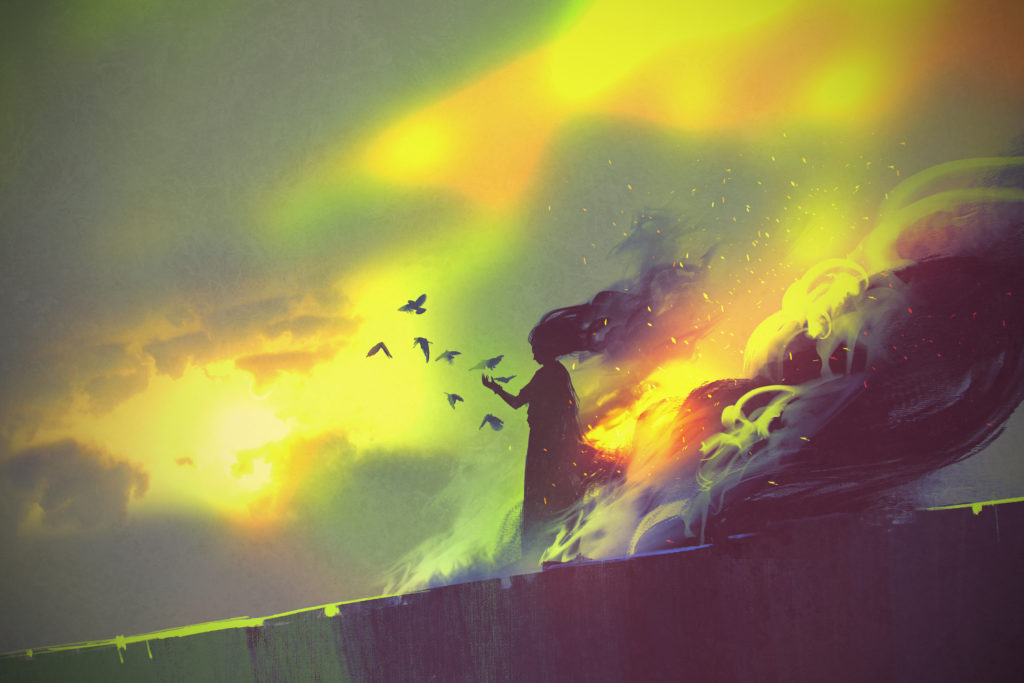 Types Of Literary Quest
A literary quest is a super personal challenge. 
It's not for me (or anyone else) to tell you what you should be reading.
I hate those BBC or Guardian lists that tell you "The 1,000 Books You Absolutely Have To Read Before You Die Otherwise You Are A Literary Peasant And You Smell".
But I do love lists and challenges that give you a helping nudge in the right direction without being totally didactic. 
For example, my "Love Reading Book Challenge" could have told you exactly what books to read but what would be fun about that? It's way more fun to impose a limitation that forces you to make a decision and that simultaneously is there to help you be more well-read.
When it comes to choosing a literary quest, choose something that gets you excited. You want a pre-defined challenge that requires commitment but that you will also enjoy along the way and have a body of knowledge by the end of it. 
Ideas for literary quests:
Follow a genre (e.g. Horror literary quest).

Follow an author (e.g. Murakami, Dickens, Woolf)

Follow a country (e.g. mine Russia's rich literary heritage)

Follow a theme (e.g. feminism, coming of age, rise and fall)

Follow a movement (e.g. explore the writers of the Beat Generation)
Define your quest, set a deadline, and start out on your challenge.
I like quests that last around 6 months to 1 year. Although I greatly enjoyed the Bradbury Trio quest of 1,000 nights. 
Once you've settled on your quest and how long it will take, go in search of materials that will guide you on your way.
Tanya from Mom's Small Victories has compiled a list of 25 reading challenges that will be sure to help many a worthy quest. Some of my favourites include: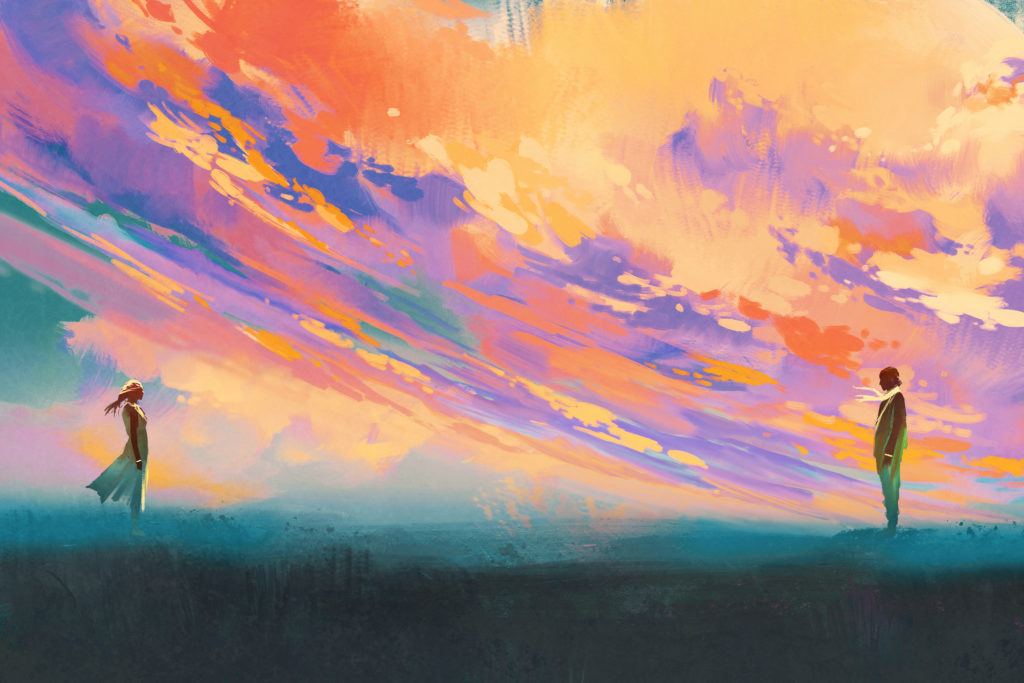 My Quest: Manga Reading Challenge
I love literary quests that require me to explore the unknown rather than broadening my knowledge of areas I already know and enjoy.
I love deep diving into an entirely new literary genre by taking an aggressive reading challenge. 
I love totally immersing myself and going from zero to hero in a brand new book world.
That's why I'll be taking the manga challenge on My Anime List. 
I want to get better acquainted with the world of manga as a whole. This will also integrate nicely with my Japanese learning ambitions as I'll be reading completely in Japanese (dual goals rule).
I love the way the people at MAL have structured their challenge (in a bingo format). 
There are 3 difficulty levels:
Novice = 19-21 list items

Rookie = 25-28 list items

Pro = 34-39 list items

Expert = 41-47 list items

Genius (my choice) = 49 list items
Each manga can be used only once on the list (no overlaps making things easier).
The manga you choose must be read during the 1-year challenge period (no counting books you read 5 years ago).
There are also bonus challenges that are just for fun and don't count as any of your list item points.
The list is as follows:
Type
 » Read a one-shot
 » Read a manga that is a collection of short stories
  It can be by the same author or different ones
 » Read a webmanga or 4-koma
 » Read an award-winning work
Creators
 » Read a manga by one of your favorite authors/artists
 » Read a manga published in the same magazine in which your favorite one was serialized
 » Read a manga by an author/artist you don't know
 » Read a manga from a magazine with less than 250 titles listed in the database
Years
 » Read a manga that started serialization the year you joined MAL
 » Read a manga published before 1990
 » Read a manga published between 1990 and 2000
 » Read a manga published between 2000 and 2010
Tags, Themes & Demographics
 » Read a manga with a main cast mostly of one gender
 » Read a manga with adults as the main cast
 They should be 18 or older
 » Read a manga that focuses on non-romantic relationships
 » Read a manga that focuses on a couple with a romantic relationship
 » Read a manga with children as the main cast
 They should be 12 or younger
 » Read a manga with a non-human main character
 » Read a manga about food, music or art
 » Read a Historical, Military or Police manga
 » Read a Sci-Fi, Space or Mecha manga
 » Read a Dementia, Horror, Demons or Vampire manga
 » Read a Mystery, Thriller or Psychological manga
 » Read a Sports, Martial Arts, Cars or Games manga
 » Read a Super Powers, Fantasy or Supernatural manga
 » Read a Harem, Ecchi, Shoujo Ai or Shounen Ai manga
 » Read a manga that is tagged with a genre you dislike
 » Read a manga that has a main character that is a professional in his field 
  e.g. teacher, scientist, artist
 » Read a manga with an archetype as a main character 
  e.g. -dere, genius, macho guy, trap, magical girl
 » Read a manga with a target demographic that does not apply to you 
  i.e. shoujo if you're a male in his 20s, etc
 » Read a manga with a target demographic that can apply to you 
  i.e. josei if you're a female in her 20s or more, etc
 » Read a manga that has a main character of gender opposite to the demographic
  i.e. female lead in a male demographic, etc
 
Adaptations
 » Read a manga based on a one-shot that got serialized
 » Read a manga that has been adapted to live action
 » Read a manga that has not been adapted in any way
  i.e. to anime, live action, cd drama, etc
 » Read a manga adapted from a video game, original anime or light novel
Stats
 » Read a manga with a score of or below 7.0 in MyAnimeList
 » Read a manga with a score of or above 8.5 in MyAnimeList
 » Choose a highly rated manga from another challenger who posted on the same page you signed up on
  i.e. A completed manga rated 10, 9 or 8; the best score
 » Read a manga with less than 750/1500/3000 completed members (hard/medium/easy)
Challenge & MAL related
 » Read a manga recommended to you by another Manga Reading Challenge participant
 » Read a manga that another user has read for this challenge
 » Read a staff member's favorite manga
 » Read a manga from the recently reviewed list
 » Read a manga from the ones listed under manga relations in this club
Miscellaneous
 » Read a manga that starts with the same last letter of your username
  numbers and special characters do not apply!
 » Choose a random trope from TVTropes and read a manga listed under the trope
  tip: feel free to spam the random button at the top or bottom of the page
 » Choose a manga from the predicitve search using a generated random word
  tip: use this site to generate a random word
 » Read a manga that has been on your Plan to Read list for too long
 » Read a manga with a protagonist that shares your hair color
ϟBonus Challenges (Optional and non-interchangeable with previous items)
 » Read a light novel
 » Read a doujinshi listed in the DB
 » Read a manhua or manhwa
 » Start and catch up to an on-going long-running (300+) series
 » Read a manga published before 1980
 » Read a manga based on real event or person
 » Read a manga that is related (e.g. sequel, side story) to something you previously read
 » Read a manga series you can finish in one day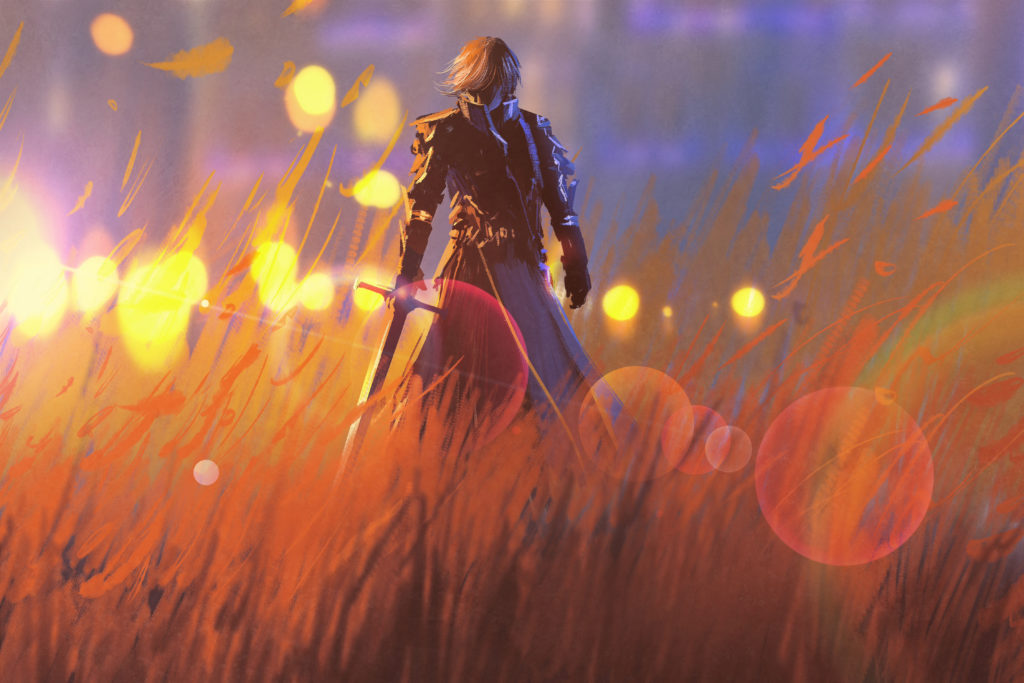 My Quest Begins Now… What About Your Quest?
There's something about seeing a long list of literary goals and knowing that the clock is ticking that makes my trousers tighten in a delectable way.
And, because I'm psychic, I know you're fidgeting with excitement right now too.
So, tell me…
What is YOUR literary quest?
When will you start?
What will you do?