I was going to puke all over the Japanese doctor's shoes.
"Some ambassador for my country I am," I thought. "I've got two seconds before I spray the doctor, the nurse, the assistant, my girlfriend, and all of the medical equipment in British puke."
"Are you okay?" 
I heard the doctor's voice but couldn't see her. Everything had gone black. Stars fizzed across my vision.
"Do you feel sick?"
My girlfriend's voice. I felt her touch my arm.
I heard laughing. Maniacal, judgemental laughing. Apparently I hallucinated that.
"I'm fine," I said, forcing the words out. "Is this normal? Is this a normal reaction?"
The doctor had just used a bunch of pointy instruments to scrape 2 pounds of wax from my ears and now I was going to puke.
"He's not fine," the doctor said. "Get him to lie down."
I stood up. I don't know how. But I stood up. I couldn't see a damn thing and all I could think was how these four Japanese ladies would not be able to stop my body hitting the floor and smashing everything along with it if I fell. 
"You really don't look well."
You know that cliché about feeling the blood rush out of your face? I actually felt that. It felt like my blood was sand draining out of an Etch A Sketch. My head felt like it was filled with helium.
I collapsed into the recovery position on the bed. I was drenched from head to toe in sweat and shivering like a newborn baby dumped in arctic waters. 
I took deep breaths and blacked out for a moment. When I came to, stars shot across my vision. I felt euphoric. I wanted to howl with laughter. I also wanted to sob uncontrollably. I settled for smiling like a maniac beneath my surgical mask.
The previous two weeks I had been experiencing steadily worsening vertigo.
It started off with just light dizziness. But each day, I woke up and my head was swimming more. I picked up a new symptom each day. Chesty cough, then pounding migraines, then swollen limbs, then painful ears, then nausea, then one eye swollen shut. These symptoms accumulated until I finally gave up and decided to see a doctor.
After I almost painted her surgery with vomit, the doctor took my blood pressure five times. She asked about my lifestyle. Then she prescribed nine different medications.
That's right. Nine different medications.
Each of them two tablets. Each medication taken three times a day. That's fifty-four tablets a day. 
What the hell was wrong with me?
The answer: stress. 
The doctor had seen it enough times before. Japanese people are constantly going to the doctor with a bunch of weird symptoms only to find out that, yes, sleeping 5 hours a night, eating take-away food from the convenience store, chugging coffee, and being berated at work is causing A LOT OF STRESS.
The funny thing was I didn't feel stressed.
I was happy. I was confident. I was on a mission.
A little bit worried about money? Sure, that's normal though. 
A little bit fatigued? Sure, but, again, who isn't?
I was working out in the gym every single day. I was weightlifting and running and stretching each day for weeks without a break. I thought it was making me stronger. It wasn't…
I was working from early in the morning to late at night on as little as 5 hours of broken sleep most days. I thought I was hustling. I thought I was getting somewhere fast. I wasn't…
I was letting little things bug me. A guy didn't hold the elevator? Here comes the 5-minute fuck-laced rant. A family got in my way on the street? Grrrrrrr. Someone slammed into me without an apology? Why I oughta!!
I didn't realise the damage I was doing to my body in the long term.
They call stress the silent killer.
It creeps up on you. 
The experience made me think…. I don't want to die clutching my chest, the room spinning, coffee on my breath, bags under my eyes, and no memories from the past 24 hours other than the glow of my computer screen.
Things had to change. 
And they had to change NOW.
I drew up a list of rules to live by. This was my private "stress busting program" aimed to get my blood pressure and stop me from collapsing again. Now I offer it to you.
Feeling stressed? Here is the solution. Try to do as many of these every day.
Ready………..?
Go!
30 WAYS TO BEAT STRESS
I. Help someone without asking for anything in return
Listen to Muhammad Ali: "Service to others is the rent you pay for your room here on earth". The key here is to give value with absolutely no ulterior motives. Help can be physical help, giving advice, giving compliments to someone who looks upset, teaching someone a skill, anything where you leave someone else better off than you found them.
How often? Every day. 
II. Meditate
When I first started meditating, all I did was 3 conscious breaths each morning. Then I moved on to Eckhart Tolle guided meditation and did that while walking in the morning. Then I listened to Tara Brach's guided meditations. Now I follow Wim Hof's course and every day I have more energy in my body and mind.
How often? Every day. 
III. Talk to yourself positively about the future
Give yourself pep talks. Pretend you are your own coach whenever things get tough. Talk to yourself at the beginning of each new day. "Okay, YOU, today you're gonna do X and Y because in 5 years time you're gonna be sipping mojitos on the beach/building orphanages in SE Asia/living the life of your dreams".
Also make sure your self-talk doesn't stress you out. "Take your time. You have the right amount of time to do exactly what you want. Appreciate each moment."
How often? Every day. 
IV. Exercise for health every day
Exercising for stress reduction is different from how I'm used to exercising. I'm used to going balls-to-the-wall every single day. Lifting heavy weights one day. Then lifting light weights intensely for hypertrophy the next. The problem with this is I was giving myself a beating without recovery. What we want to do instead is to exercise every day in a way that incorporates active recovery.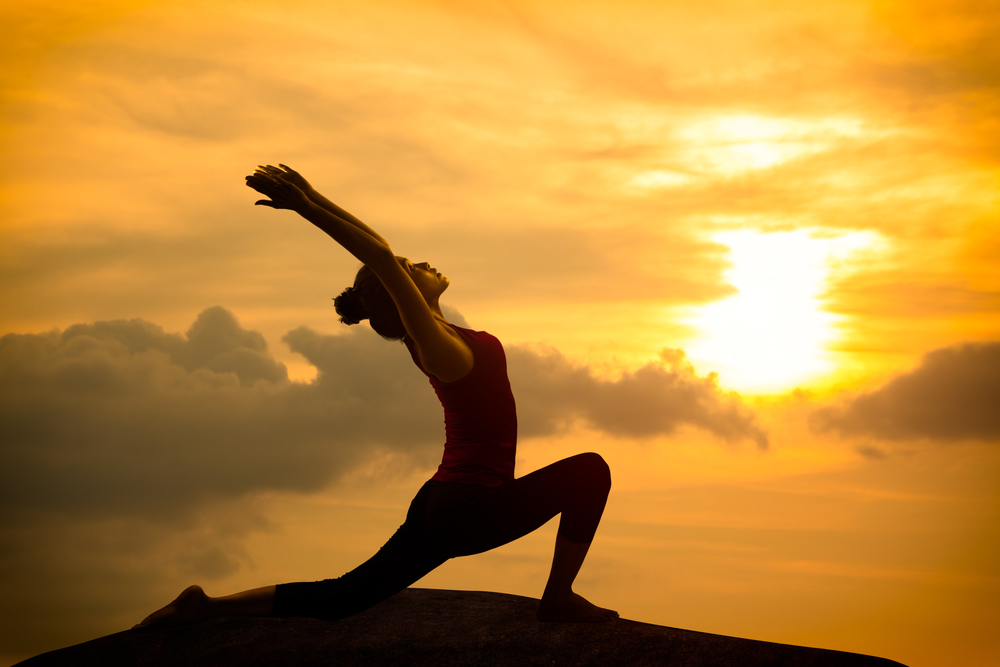 Here's a stress-busting workout routine:
20 minutes minimum every day (but under an hour)

Rotate your exercises just like you do with your food choices

Day 1 = weights and bodyweight

Day 2 = cardio (bike, running, swimming)

Day 3 = yoga, stretching, pilates 

Day 4 = repeat
V. Eat and drink vegetables
Look at the diets of the longest-living people and imitate them. The people of Okinawa, Sardinia, Ikaria, Nicoya. They all heap their plates with tons of vegetables. You should do the same but also make sure you drink vegetable juices. You can get a lot more vegetable nutrients from juicing than you normally could just from munching through whole vegetables. Go to a farmer's market and pick up some fresh produce. Here's a great vegetable juice recipe: 1 beetroot, 2 carrots, 1 apple, 1 cucumber, 2 celery.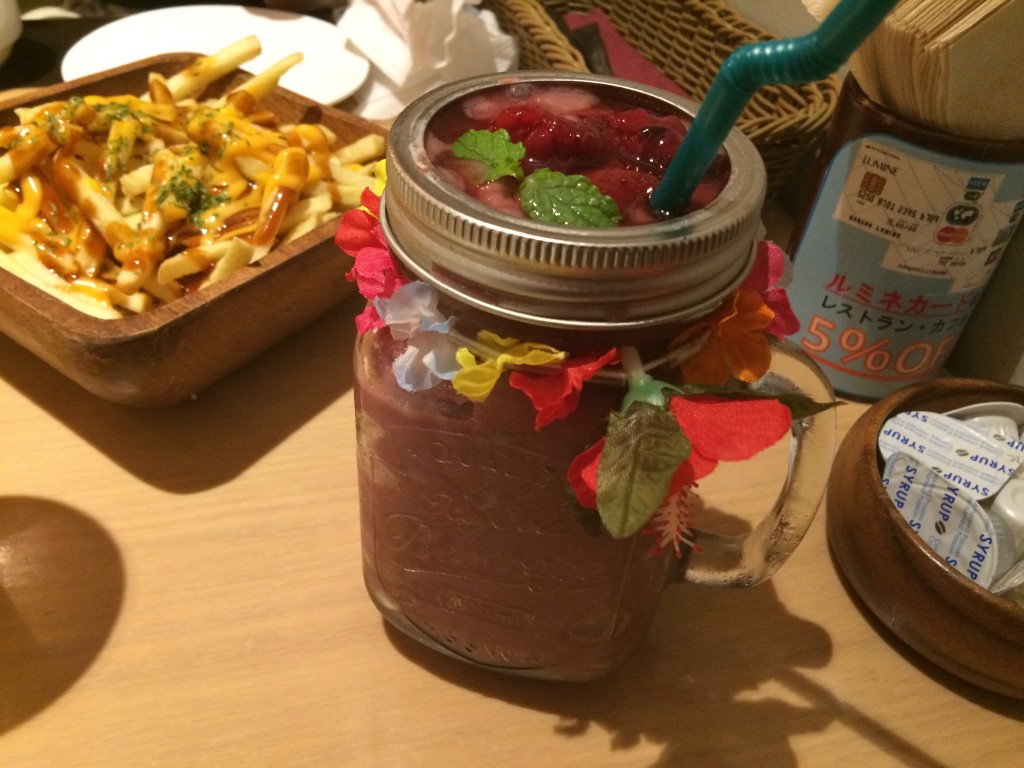 How often? Every day. 
VI. Write 10 ideas every day
I got this from James Altucher and it truly is an amazing practice. You won't realize how amazing it is until you commit to writing down 10 ideas a day. You'll soon become more creative, a faster thinker, and have more opportunities arise in your life.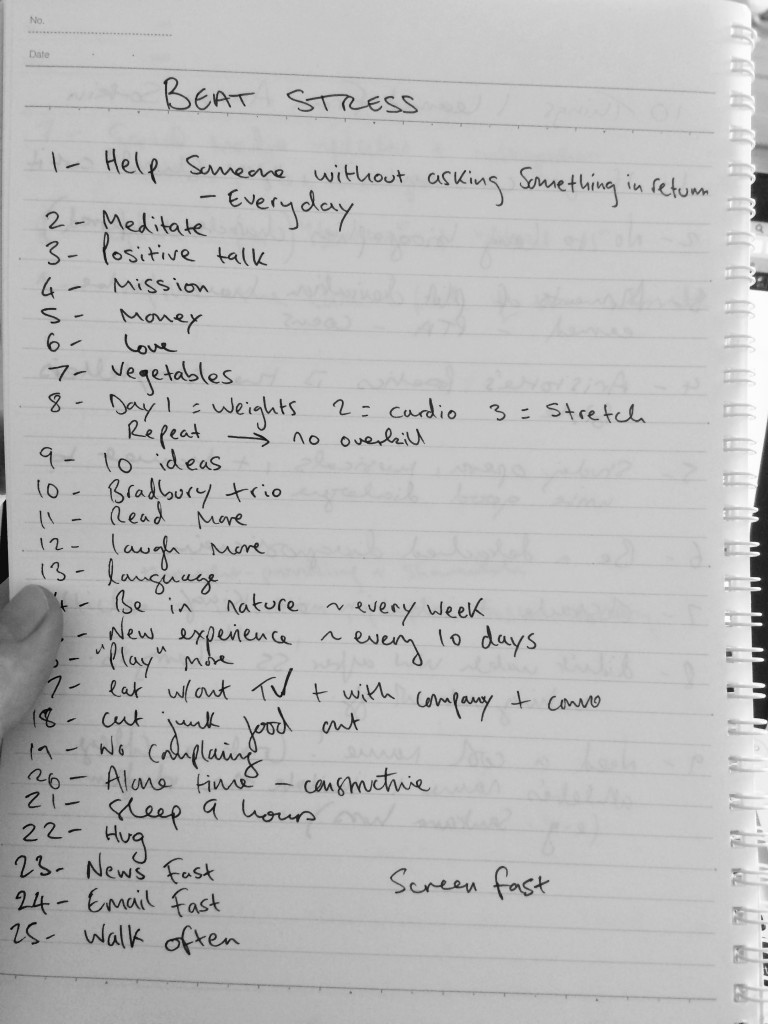 10 ideas about what? Anything. They can be 10 ideas for businesses, 10 ideas for books, 10 ideas for how to make your spouse laugh, 10 present ideas for your sister. 
VII. Read more 
The best reading practice I know of is "The Bradbury Trio". This is where you read 1 short story, 1 poem, and 1 essay every single day. You can read it before you go to bed and have your subconscious mind mull over the information. Or you can read it in the morning to experience a burst of ideas before you start your day. Or you can take a little break from work, go to a cafe, and read over a coffee there. It doesn't matter when you do it, just make sure you do it.
To get started, I recommend you grab the following books so you can dip in each day:
I also recommend reading a Nobel Prize winner's work each month. Do that and you'll be sure to have read at least 12 fantastic works by the end of a year.
If you need more ideas, there are plenty of reading challenges you can take to broaden your literary horizons. I've listed 18 of these challenges here (numbers 1, 6, and 13 are my favourites):
What does reading more have to do with beating stress? Well, the more I read, the more grounded, the more calm I become. It sure beats benzos (trust me, the doctor prescribed me one).
How often? Every day. 
VIII. Laugh more 
When we laugh, our body releases floods of endorphins than make us more relaxed and at ease. Yet why do we laugh so little in our day to day lives? Do we really have to be that serious? Personally, I never saw the point of conversation unless it did one of two things: educated you or made you laugh. The jackpot is having a conversation that does both at the same time. The best prescription for stress is lots of laughter. And the best way to laugh more is to watch more comedy. Here are a few suggestions based on what I've watched recently:
Louis C.K.

South Park
Family Guy

Jimmy Carr

Ricky Gervais

Raising Hope

The Ali G Show
Modern Family
Impractical Jokers
Curb Your Enthusiasm 

How often? Every day. 
IX. Be in nature more 
It's great living in a big city. But our bodies weren't designed to be surrounded by skyscrapers, inhaling smog, and glued to our smartphone screens 24/7. We're still basically monkeys. And monkeys need to play in the grass, climb trees, and smell the flowers from time to time. Every time I manage to get away from the city and be in nature for a day, it's like hitting the "reset" button. I feel more at one with myself and everything around me.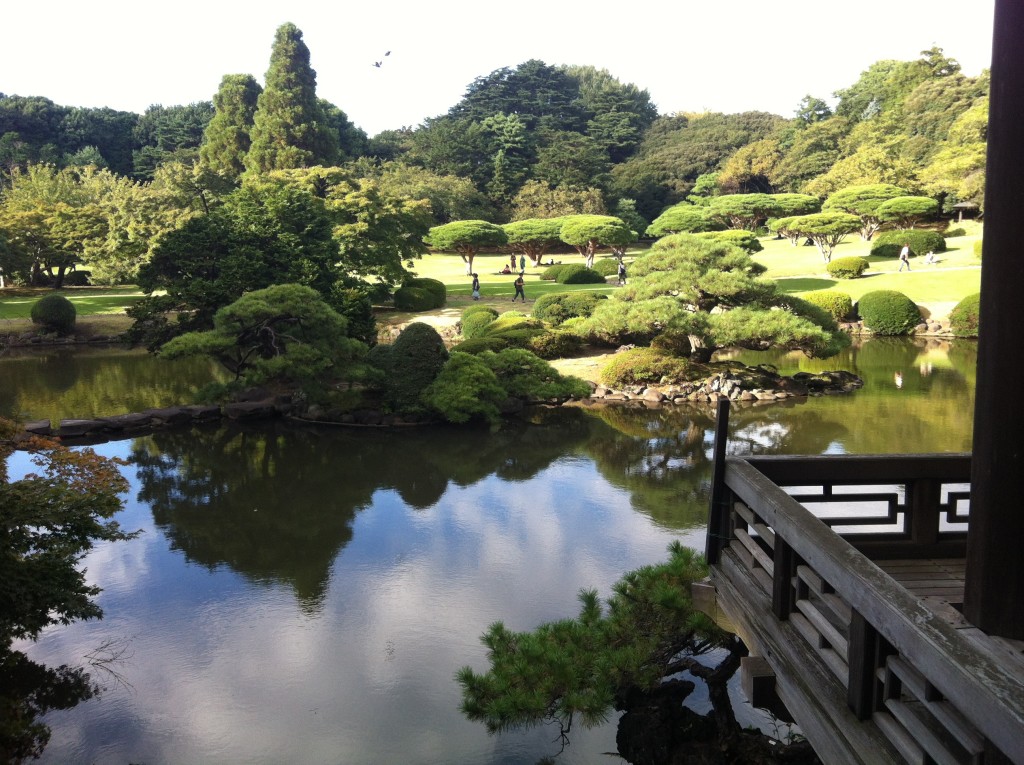 So go find a beautiful park and relax with a picnic and a book. Go hiking and catch the sunrise from the top of a hill. Ride your bike through the woods. Camp near a lake. Stop looking at your screen and look at something beautiful and real.
How often? Every week (minimum).
X. Have new experiences  
At least every ~10 days, clear your schedule and have a new experience where the emphasis is on fun. Break out of your routine. It's so easy to let stress creep up on you when your entire life is wrapped up in your inbox. But life is more than that. The world is a playground. And we're all just kids. So go have some fun. Go to a new art gallery. Go to a weird themed restaurant. Go rock climbing. Go play in the arcade. Go to a theme park. Go try a new sport. Go shoot a gun. Go plant a tree. Anything. Just go. And enjoy.
How often? Every ~10 days.
XI. "Play" more  
This leads on from the one above. Except we need to play every day. Have a new experience every 1-2 weeks but make time for PLAY every day. There are lots of things you can do to play. Remember when you were a child? What did you do? I used to draw and paint and create my own comic books. I used to write poems and recite them to my nan. I taught my dog tricks. I played board games and when I got older I learned chess. I learned coin tricks and card tricks. This is the sort of stuff we forget about when we get all boring and serious and "grown-up". But if you wanna bring your stress levels down, you gotta do this.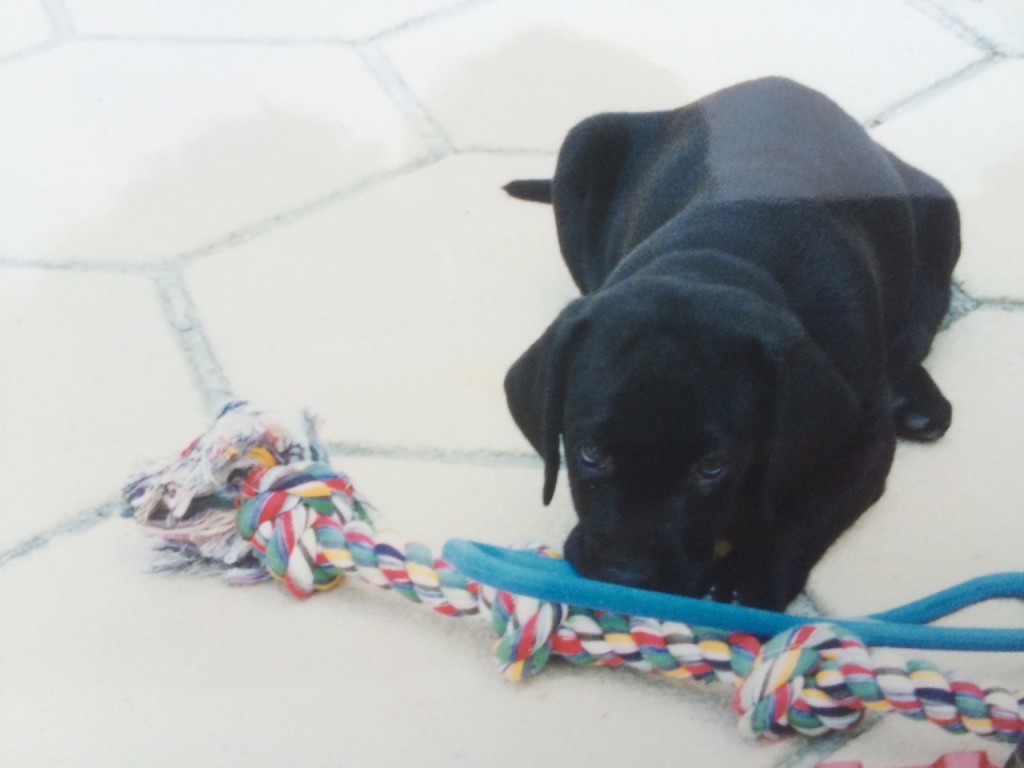 How often? Every day.
XII. Eat without the TV on, with company, and with conversation
Appreciate your food more. Slow down, taste it, and talk with people you love while you eat. The TV can wait for later. The secret of the longest living people in the world is not just a healthy diet but a healthy eating ritual. Eat with people you love and appreciate their company for longevity and reduced stress levels.
XIII. Do something for love every day
Ask, 'how can I express my love to the important people in my life?' Tell your spouse you love them. If they look tired, phone out for pizza and rent a funny movie. Buy your dog a new collar or take them to get groomed. Reach out to the sibling you haven't seen in months and give them a book recommendation because you were thinking of them. Be free with love and it will come back to you – like a beautiful boomerang.
XIV. Do something for money every day
You can truly help others when you yourself are looked after. Have a side hustle and work on it every day. One of the biggest sources of stress is related to money. Make sure you have enough to live on and enough to save (and get out of debt) but don't let it consume you. Do something every day, then set it aside and turn off that part of your life. 
XV. Do something for your life mission every day
You do have a life mission, right? Having a definite purpose can cut stress resulting from believing that every day is the same old shit. Having a goal and working steadily towards something greater than you is the best anti-depressant you can get. Think big but do small actions each day. Want to be a huge media company? Start by writing/filming/creating for an hour a day.
XVI. Write
Keep a journal. Write down three things you're grateful for. Write a movie review/book report/album review. Write a letter by hand and send it to someone you love. Write a poem. Write that book you've always dreamed about. It doesn't matter what you write. The act of writing is it's own reward, giving you greater clarity of thought, more emotional control, and greater creativity.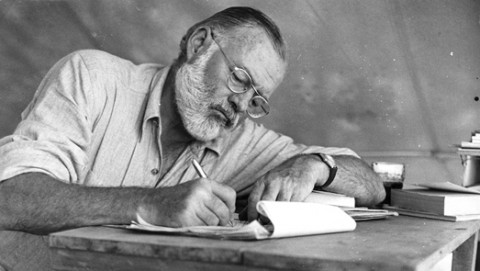 How often? Every day.
XVII. Cut out junk food
I used to think that it was okay to eat junk food every day because I was in good shape. But really, I'm sure all the sugar and artificial sweeteners from Diet Cokes, Snickers bars, and pancakes was taking a toll on my body. Remember, you are what you eat. Eat like a stressed person shovelling McDonald's down their face and that's exactly what you are. 
How often? Every day but treat yourself from time to time. I'll have something junky a couple of times a week instead of a couple of times a day now.
XVIII. No complaining
You can actually control how positive you are and how much inner peace you have by stopping yourself from complaining out loud. The best way to stop complaining is to monitor when you do it. You can do this by wearing a wristband and changing wrists whenever you complain. Aim to get to 30 days in a row without changing wrists. 
XIX. Have more alone time
A great way to develop inner solitude is to unburden yourself from the pressures of always being "on" around other people. Take some time out to yourself each day. I recommend at least 30 minutes a day. And then every week, take more time than that. Have at least a few hours by yourself. Visit an art gallery. Get a massage. Or simply go for a long morning walk through nature.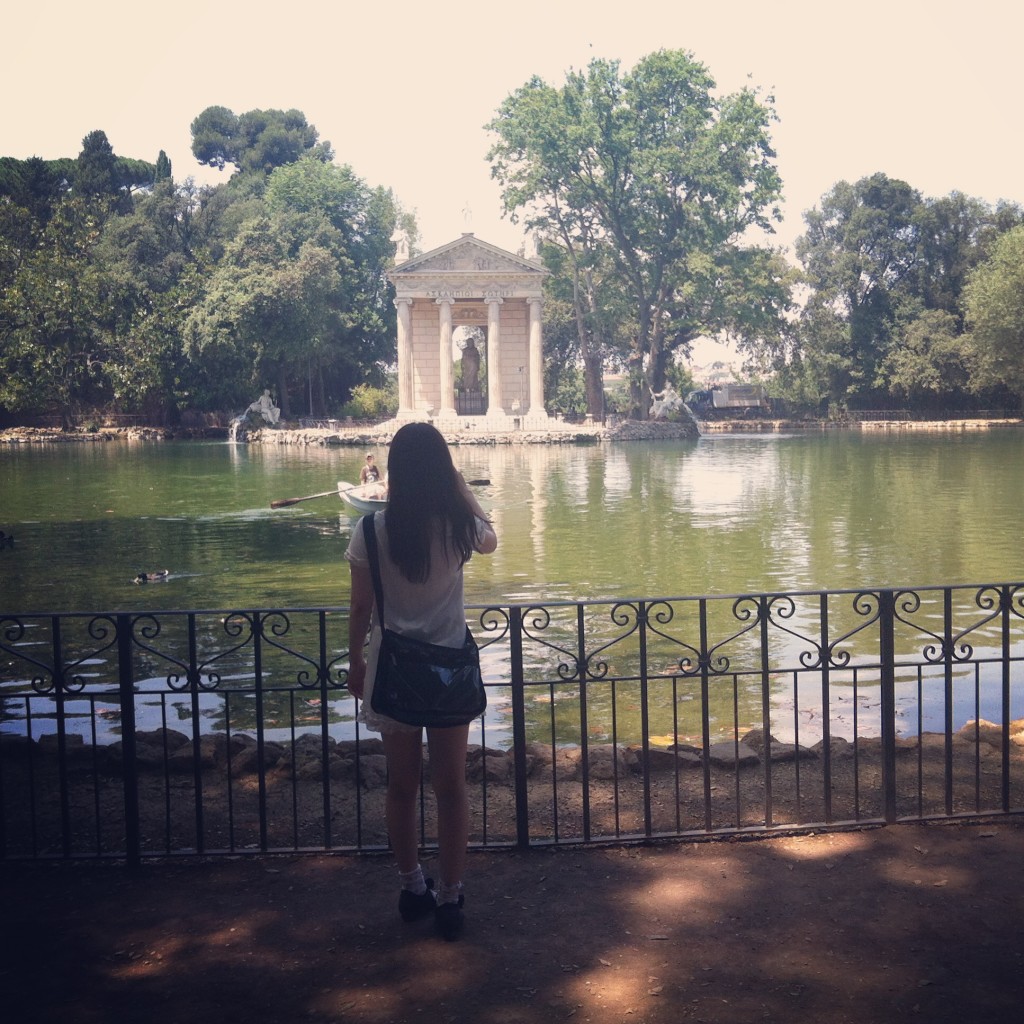 XX. Sleep 9 hours
I was sleeping 5-7 hours for years before my head started spinning from stress. In response, I decided to swing the complete opposite direction and get lots of sleep. I'm still not great at sleeping in and, after falling asleep at 1 am and waking up at 6 am, I have to remind myself to go back to sleep. But I always have the best, most productive, and stress-free days when I'm operating on ~8 hours of sleep as opposed to 5 hours of sleep.
XXI. Hug more
Hug someone you love for a minimum of 30 seconds and you'll experience a burst of oxytocin. They call that chemical the "cuddle drug" for a reason. It lowers your stress level and makes you feel calm and happy. Do it to your spouse, your kid, your dog, your teddy bear. And do it often.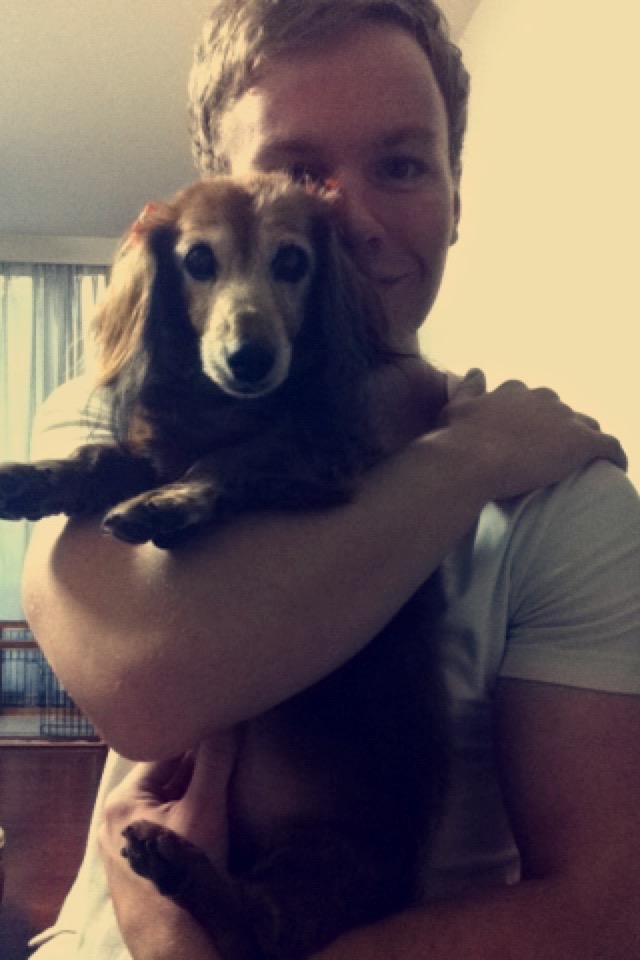 How often? Several times a day.
XXII. Have a news fast
Man, the news is literally the most depressing thing in the world. Whenever I watch the news, I'm constantly worried I'm gonna get blown up or struck by lightening or drowned in a flash flood. Whenever I spend a few days away from the news, I always think the world is a wonderful place. Keep your news to a minimum.
XXIII. Have an email fast
Have designated times for checking your email. Don't just check it randomly throughout the day because you're bored. And don't check it first thing in the morning. Checking email constantly puts us on defence and raises our stress levels. Whenever I take a fast from my inbox, I always feel more at peace.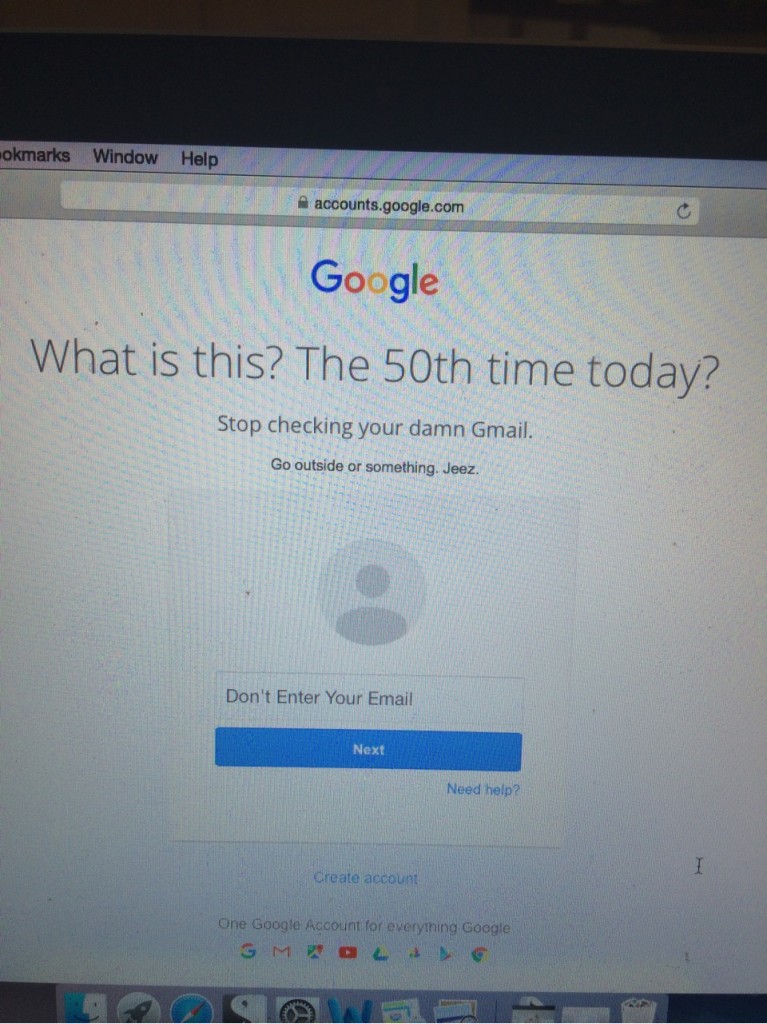 XXIV. Have a screen fast
You're reading this on a screen right now. But, although I appreciate you reading my words, I gotta tell you to take a break. If your job demands you to look at the screen, take a 5-10 minute break away from it each hour at least. Work on paper. And make sure you take a whole day away at least once a week. Also, no screens 1-2 hours before bed.
XXV. Learn a language 
There's a meditative quality about learning a new language. It's like a fun little puzzle that lights up an area of the brain you're not used to engaging. It's also a great skill to have and gives you a wider perspective on the world. 
How often? A few times a week.
XXVI. Walk often
The greatest thinkers, most innovative inventors, and most creative artists in history all have one thing in common. They love to walk. Walking is a proven stress buster. Ralph Waldo Emerson had this to say about walking:
"Few people know how to take a walk. The qualifications are endurance, plain clothes, old shoes, an eye for nature, good humor, vast curiosity, good speech, good silence and nothing too much."
Now you know the tools for how to beat stress, go put them into action.
Reading about something can often give us a false sense of achievement. It's easy to read through a list, feel super positive, and then do nothing to change your life. The next step is to start implementing these right away.
Move away from the screen now. Pick up a real book. Pack a picnic. Hug a loved one and go find a nice park to enjoy the afternoon together. 
Stay calm, my friends.
Life is wonderful.