Fancy a chance to co-author a new book with James Patterson? Well now you can! Masterclass have just announced their second James Patterson Co-Author Competition.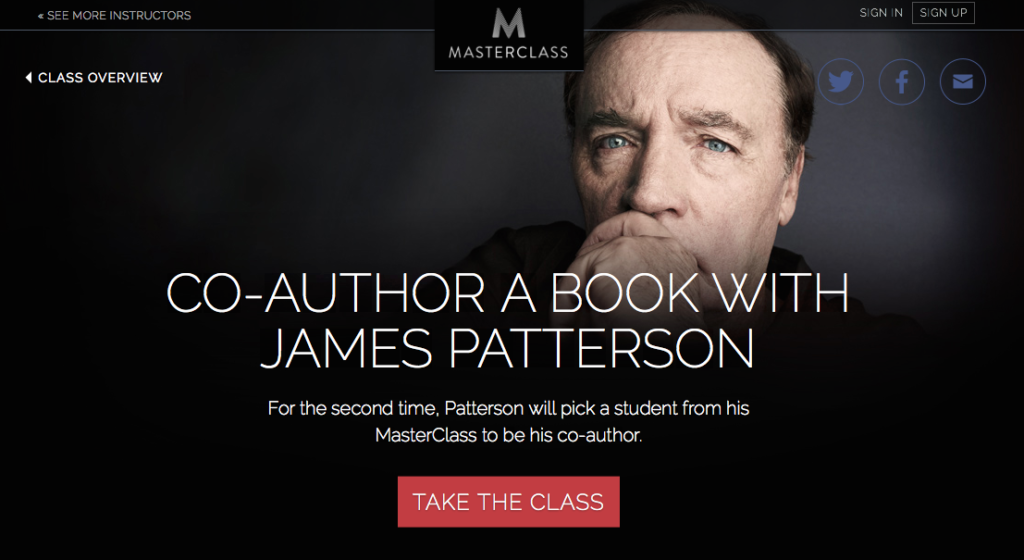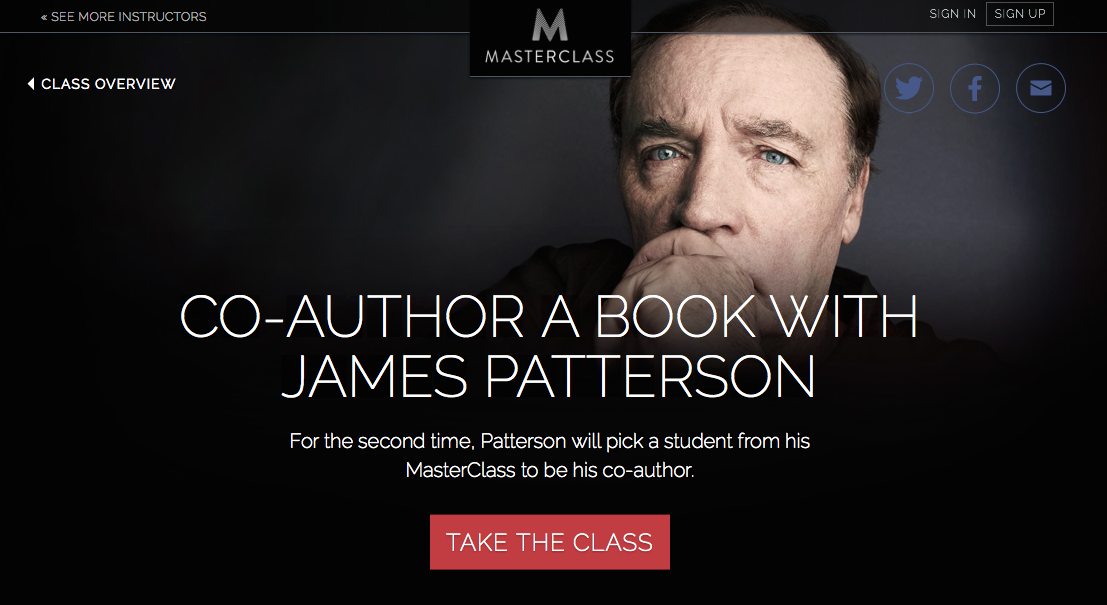 After the competition's success last year, resulting in a student called Kacia Bal becoming James Patterson's co-author, Masterclass are giving us all another shot at teaming up with one of the most impressive bestselling writers alive today.
All you have to do to be in for a chance at winning is to develop an appealing two-sentence hook for a new bestselling mystery or thriller and submit a sample chapter that grips Patterson and makes him want to work with you.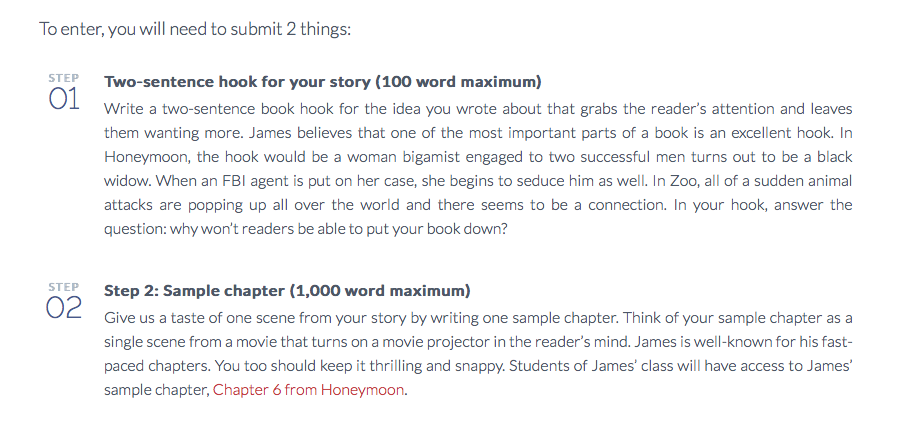 If you win, you get to co-author a book with James Patterson. If you don't win, you still get a chance at the runner up cash-prizes.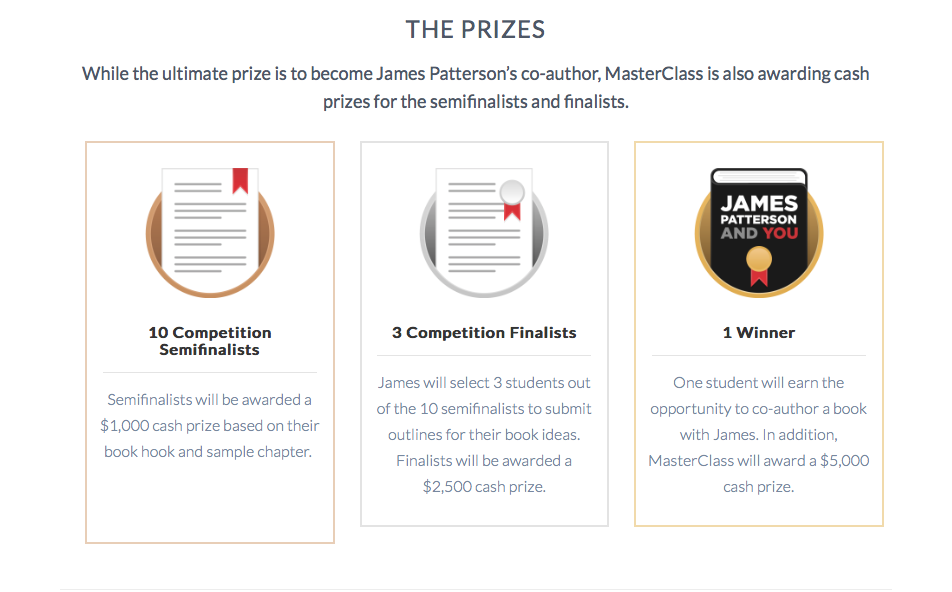 The competition is open to students enrolled in the James Patterson Teaches How To Write A Best-Selling Book Masterclass. So if you've pondered whether or not to enrol before, now you really have an incentive. You get 22 video lessons (3+ hours of video content), a workbook, and the chance to work with James Patterson himself. 
You can find out more about the James Patterson competition and sign up for the class over at the MasterClass website. But, for now, let's focus on how to actually co-author a book with James Patterson.
How can you improve your chances of winning? What steps should you take in order to get your story noticed by Patterson himself? 
Funnily enough, I've given this subject a lot of thought. After I graduated from university, my friends asked me "what's next?" I said I really wanted to study James Patterson's books in the hopes of one day co-authoring a book with him. 
Yes, I really said that. Now we have this crazy coincidence. So I've given it some thought and here's how we can put our best feet forward when it comes to winning the chance of co-authoring a book with James Patterson.
How To Co-Author A Book With James Patterson
This isn't a concrete blueprint. I have obviously never co-authored a book with James Patterson so I can only make an educated guess about the right approach. So take my advice with a big grain of salt.
Step One: Learn What Patterson Wants
When you take Patterson's Masterclass, you're going to learn exactly how to write a book that he would approve of. After all, HE'S giving the class. 
You'll learn how to approach plot, character, research, and dialogue in a distinctly Patterson-esque way. That's the head start you'll need.
Step Two: Study Patterson's Previous Books
When thinking about how to co-author a book with James Patterson, you need to remember that this isn't about YOUR style. It's about nailing HIS style. His pacing, his tone, his subjects. If you've read any of the many co-authored James Patterson books, you'll notice that it doesn't matter who is sharing the cover with him, it's always the same Patterson tone we know and love.
Easy enough. Get on down to your local dying bookstore and pick up a few copies of whatever takes your fancy. They're not hard to miss. In fact, there is probably a huge stack of James Patterson books by the front door.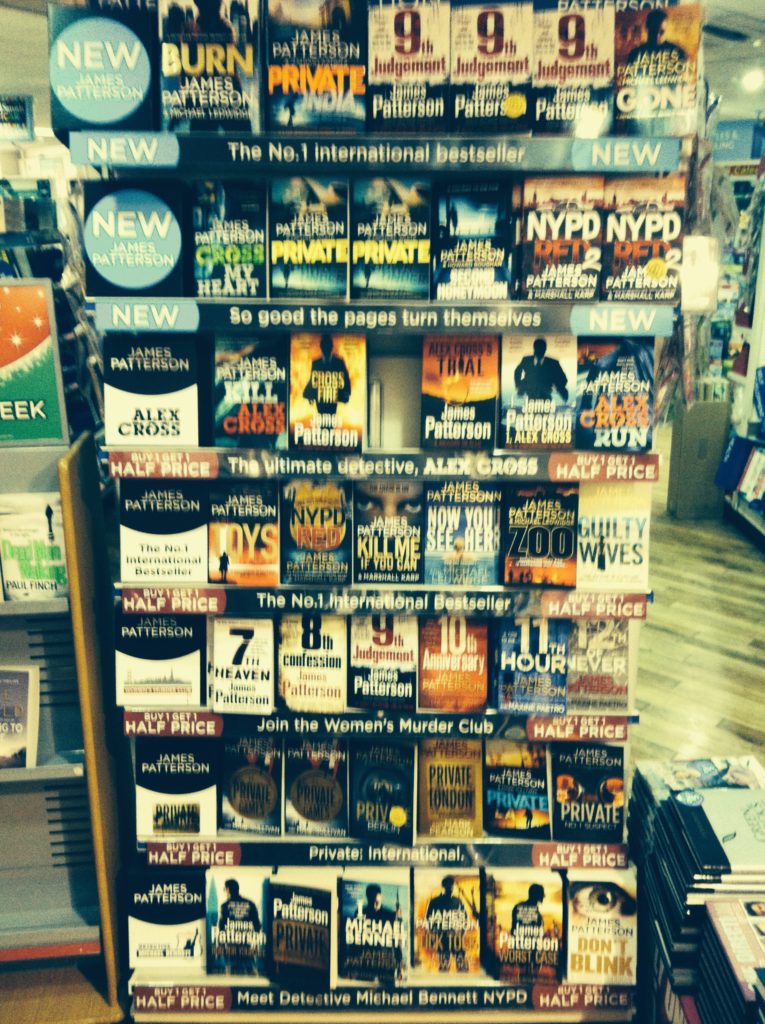 Some of the best James Patterson books include:
Step Three: Start Writing Now
The submission date for the James Patterson Co-Author Competition is between February 1st and March 1st 2017. If you start now, that gives you a good three months to craft something compelling.
You're probably not going to hit it out of the park on your first try. So make sure you dedicate some time to this every day. Whether it's following the Masterclass, following Patterson's exercises, or reading Patterson's books, do something. 
You need to submit a two-sentence hook (100 word maximum) and a chapter (1,000 word maximum). That doesn't mean you just write one of each. Write LOADS. Try to write several every week. In fact, you could probably write 10 hooks each day after some practice. The more you practice, the more chance you have.
Step Four: Have Fun
Masterclass is a great company and has provided me endless value already with the Aaron Sorkin and the Werner Herzog Masterclasses. Now I'm equally excited to sink my teeth into the James Patterson Masterclass and also gain the chance to actually co-author a book with the man himself. Exciting stuff! Join in and let me know about your progress. Friendly competition makes things more fun.