Location: Tokyo, Japan.
Yesterday I took a break from putting words on a page and staring at a screen. I went to Shinjuku Gyoen, a large, beautiful national park in the heart of Tokyo.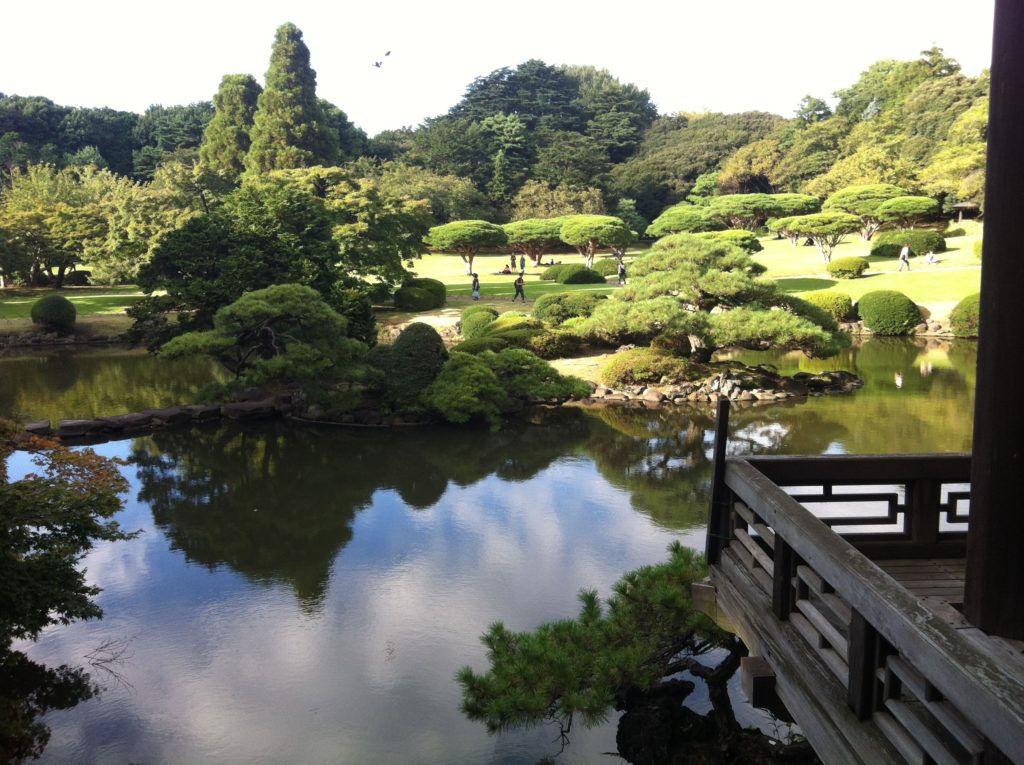 When you're working hard and when you live in a city, it's easy to get separated from nature.
Yesterday I was reminded about how important it is to force yourself into nature from time to time.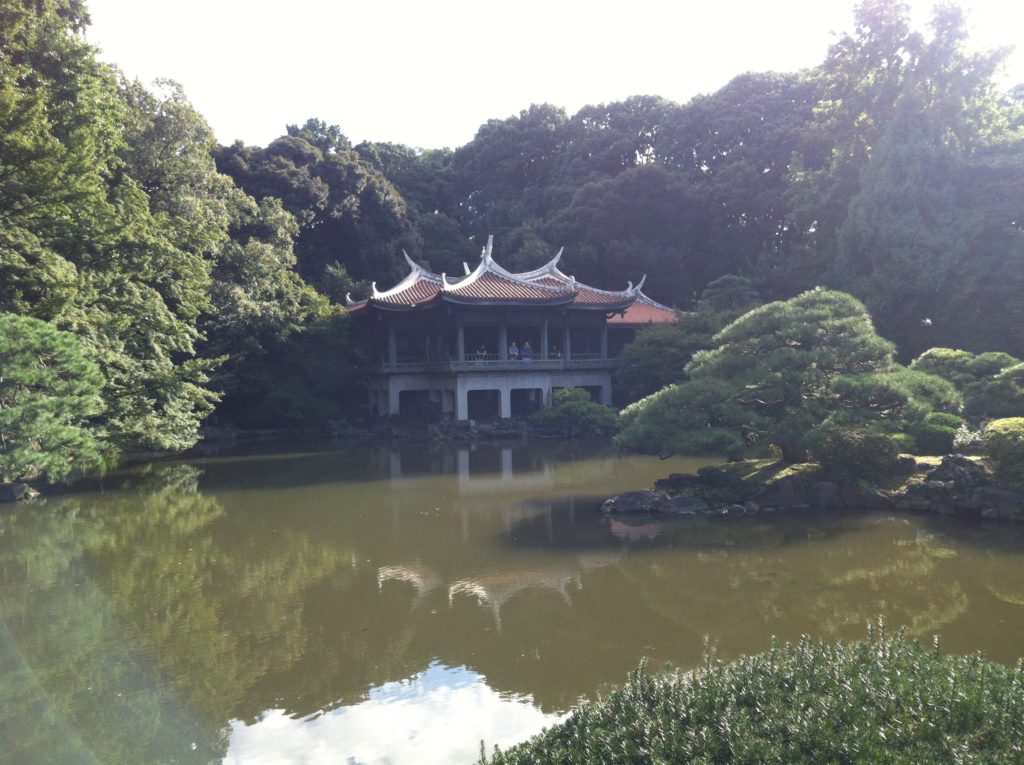 I have dreams of living in a wood cabin for months without internet connection, mobile phones, computers, electronic screens of any kind. I dream of hiding out in the woods of Alaska, fishing against a mountain backdrop in Montana, or stretching out on a beach in Fiji, swinging in a hammock, composing with paper and pen (for once). I dream of living on a ranch learning to ride horses. I want to wake up early and watch the sunrise, write, ride, and feel the joy of nature.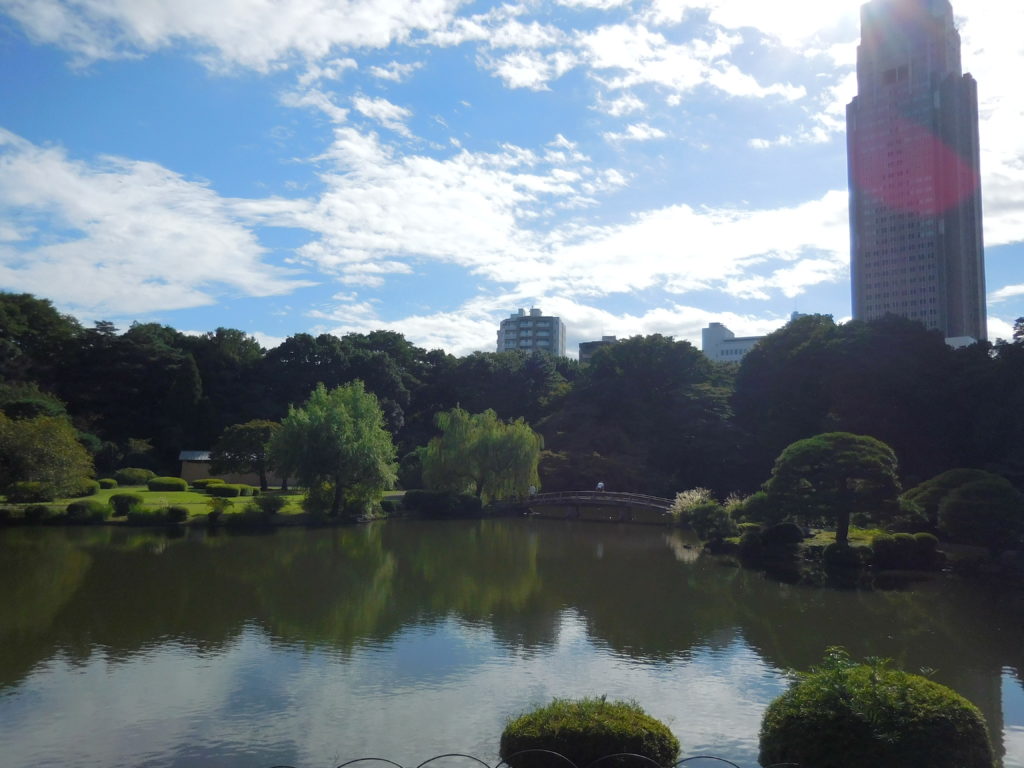 Tokyo is a huge, constantly lit-up metropolis. Walking through its streets you are bombarded with sensory overload. Noises, dings and whistles, giant screens on skyscrapers playing adverts, lights flashing here and there, people shouting. It's fantastic. It's disorientating. It's like no other place on earth. Imagine drinking a ketamine-LSD concoction, receiving a bludgeon to the head, and being pushed into Japanese Disney Land. That's Tokyo.
Tokyo is my favourite city on earth. I feel endless inspiration when I walk the streets. Stories hit me from all angles. I find myself writing science-fiction whenever I live in Tokyo. I want to write about dystopian futures and computers gone wrong. But I still yearn for something to soothe me on a more primitive level. I yearn for nature.
So I went to the national park and received the medicine my soul so eagerly craved.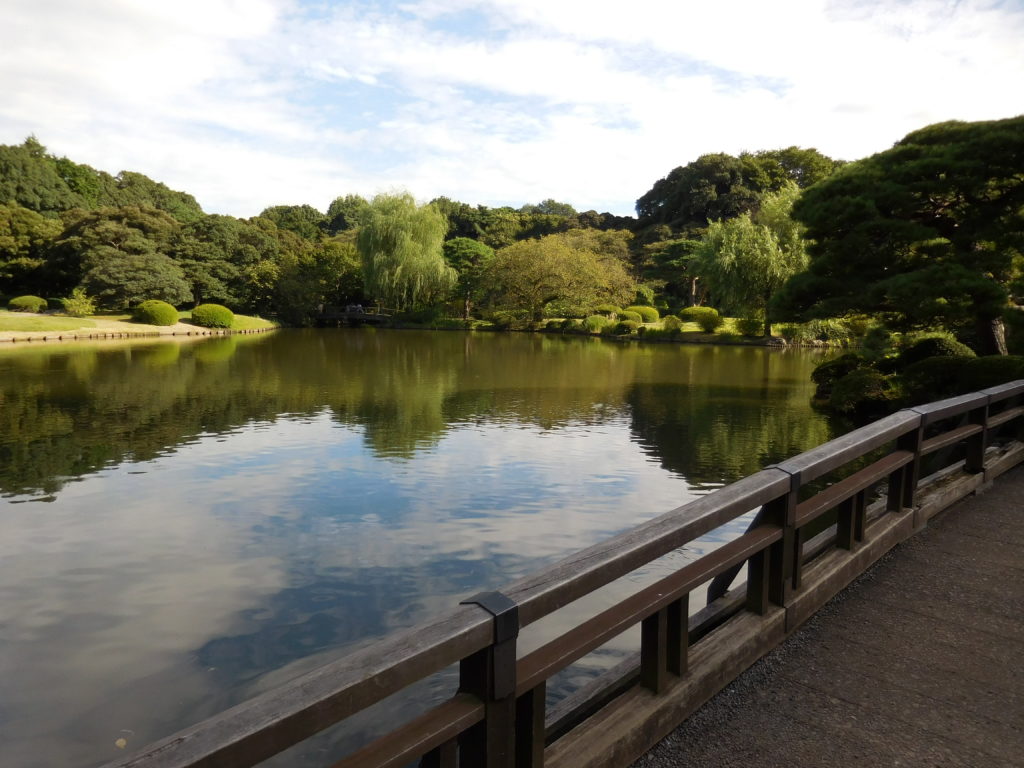 I took slow, meditative steps and watched as others did the same. Women walked with parasols, taking a para-stroll, and men lay outstretched beneath Buddha, Bodhi trees.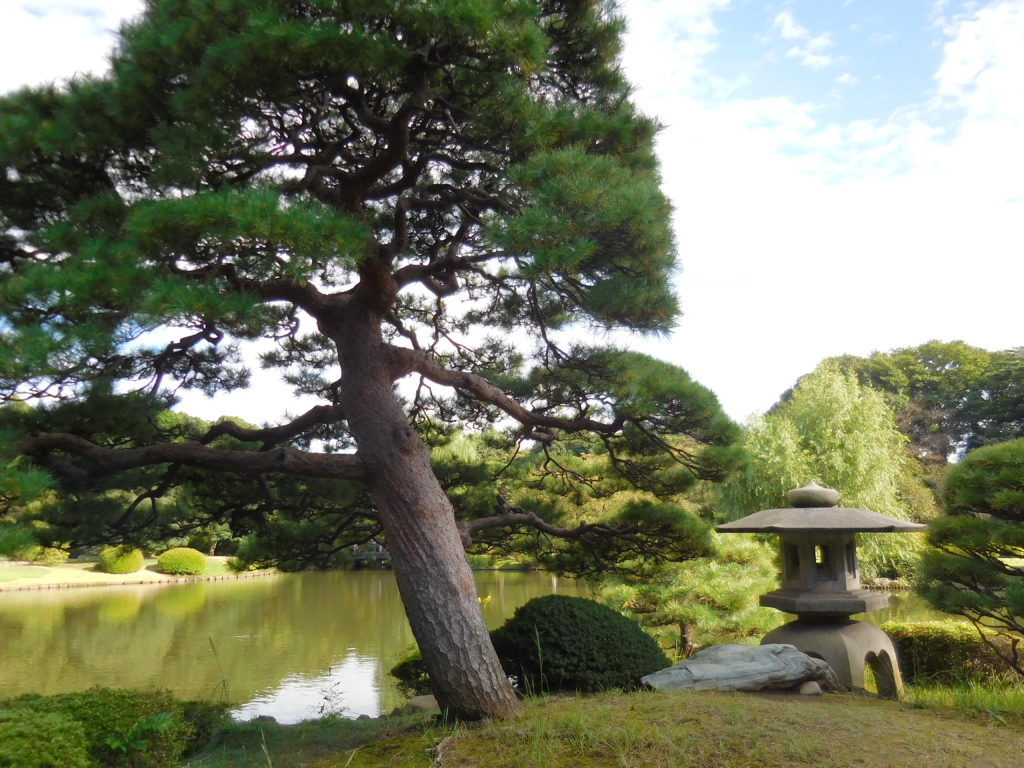 Well-maintained jinja (Japanese shrines) dotted the park. The plants and trees were all muted, earthy colours in contrast to the many different colours you see in European parks.
It was easy to forget that I was in the middle of the largest, busiest city on earth. The only thing reminding me was the sight of a skyscraper towering above as though it had sprouted out of the ground like a great oak.
I crossed wooden bridges and bent down to see koi kissing the surface of the water. A turtle lazily kicked off from a rock and swam away. I wondered what we looked like to them, whether they even noticed us.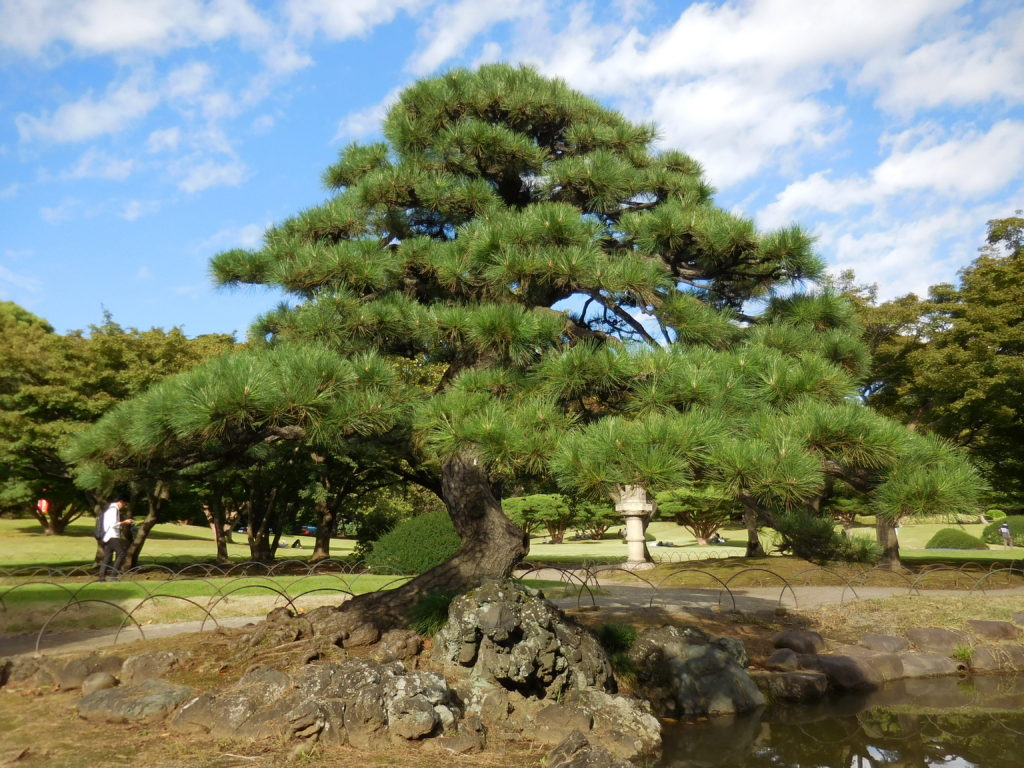 I sat beneath a fractured tarpaulin of leafy green stars and watched the glinting sunlight shimmering through.
I passed spiderwebs that catch more than flies. They catch the sun and they catch my eyes. Hammocks of spiderwebs slung from tree to tree with their weaver quietly musing 'I'm free. I'm free.'
I listened to the warbler in the canopy and enjoyed how happy he seemed.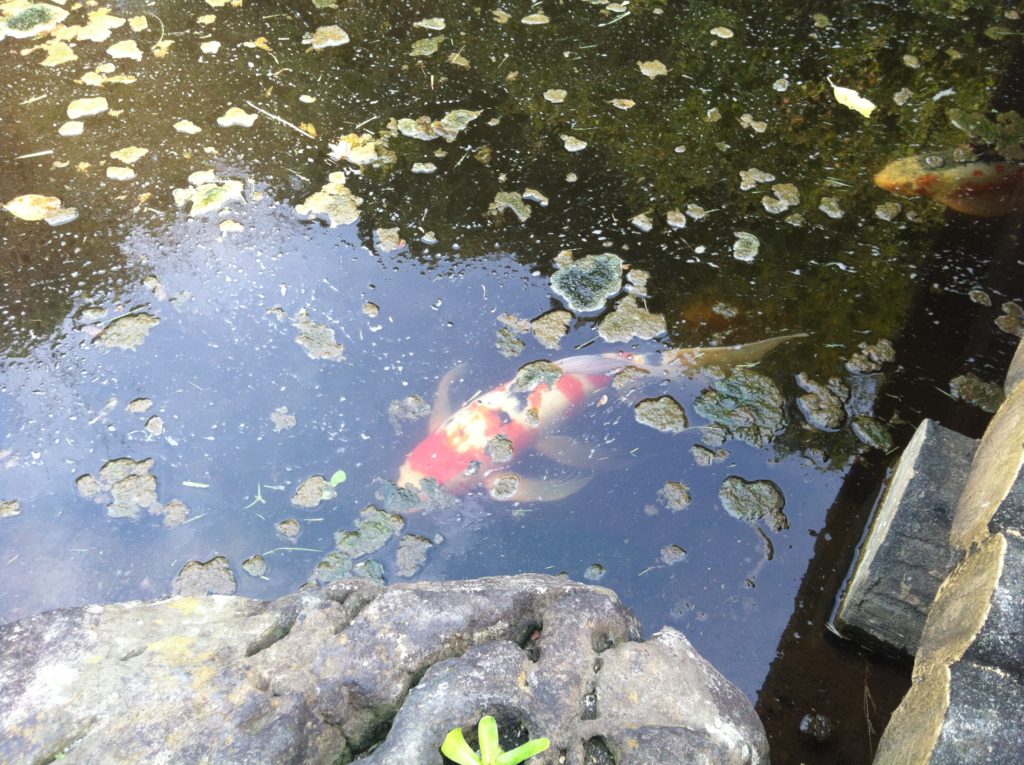 Walking through that park simultaneously emptied my head of all worries and filled it with ideas for writing, business, and life. 
If you're feeling low on ideas, maybe it's time to disconnect. Choose somewhere beautiful to while away an afternoon. Don't relegate your happiness and freedom to some distant time when you have enough "fill-in-the-blank".
Taking an afternoon to appreciate nature will…
Allow you to think and breathe, giving room for your unconscious to form something.

Soothe you. There's no art without relaxation. I've tried writing under stress and I've tried writing when I'm carefree and it's clear which produces the better work.

Remind you that life and the world is large and you are small. The spider weaving his web, the bird singing in the tree, the koi and the turtles floundering in the pond, they don't care for you or your art. They are living and in their living they are beautiful. If one is going to create art of any kind, one must remember that art is a part of you and an extension of your self.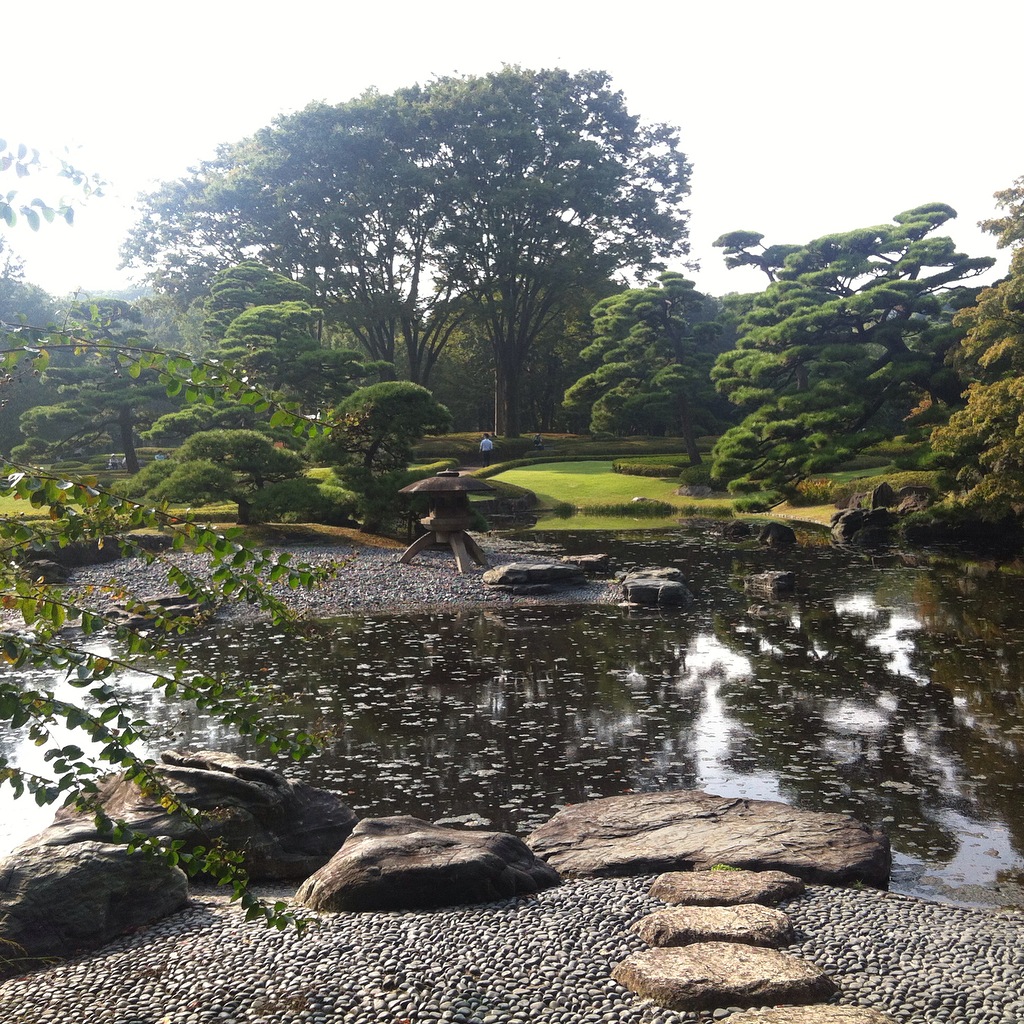 Afterthought: I wasn't the only one who found Shinjuku Gyoen to be inspirational. I counted five artists in the park. A man scribbling in a pad on a bench. Two women taking photographs. A woman sat in front of an easel sketching the trees. And a man writing, stretched out on the grass beneath the sun.