Writing routines are like cars. You can test drive one for a few weeks and, if it gets you were you need to go, keep it. If your current one is starting to wear out – constantly popping flats, rocks flying through the AC, being overtaken by grannies who can't see over the wheel – you can trade it in for a new one.
I've ran through a bunch of writing routines in my time. I've always been fascinated with the writing routines of famous writers and have modelled a few over the years or combined them to make a Frankenstein writing routine. 
My current writing routine is a bastardisation of different pieces of writing advice and little quirks I've discovered along the way.
This is the writing routine that currently works for me. And by "works" I mean I can bust out 1,000-2,000 words an hour with ease.
Looking for a new writing routine to bust you out of a funk? Take this one for a test drive and see how it feels.
My Current Writing Routine
I write fiction in the morning but my writing routine starts the night before.
Before bed I read highly escapist, fast-paced, fun fiction.
I typically opt for some Young Adult in the fantasy genre because that lets my imagination soar and is most effective at allowing me to disconnect from the world and relax.
I do write in the YA genre but even if I didn't I would still opt to read YA fiction maybe 40-60% of the time. 
Obviously if you're a mystery writer, soak up some mysteries. If you write thrillers, have a stack of thrillers by your bed.
We're not taking notes before bed. We're just enjoying a good story.
I feel like this helps me write first thing in the morning because my subconscious is primed from the story and sleep and I find it easier to slip into a made-up world.
I've also unconsciously learned things from whoever I enjoyed before bed. 
When I wake up, I read high impact literature.
Before bed = fun escapism.
First thing in the morning = cerebral works and high-calorie brain-food.
Werner Herzog first turned me onto this idea of reading high-impact literature before writing when he advised writers to whip themselves up into a fury.
Herzog, as you may know, has insane productivity and can bang out works of genius like Aguirre, the Wrath of God, in just 2 days. He is able to do this by getting himself into the right frame of mind before writing.
I read and read and read and I get into this fury of language, and it's… the highest calibre of language. And I know when I start to write, I'm not gonna step down below this." – Werner Herzog
I'm currently reading a little black penguin classic every day (as detailed in my morning routine) in order to receive my daily dose of high calibre language.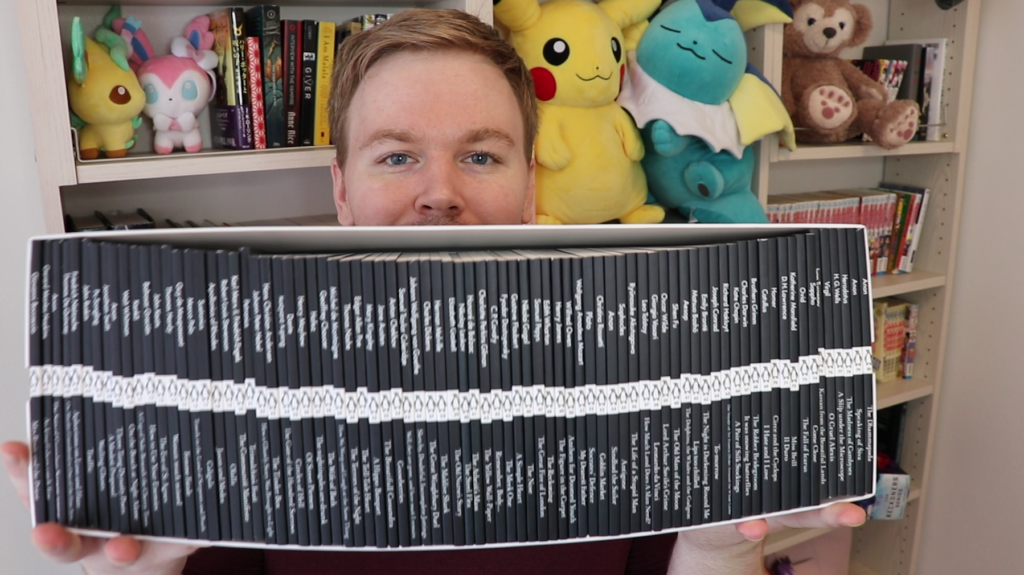 Reading high-impact literature really gets my brain working and fine-tuned to create art first thing in the morning.
It also plays another important role:
It gets me into an artistic mood without me being influenced by the writing.
I don't know why (maybe someone can explain this to me) but if I read a modern story first thing in the morning, I just can't be original.
Maybe it's because I'm still stuck in someone else's world, which makes it impossible to enter my own.
But when I read about Marco Polo's travels or Okakura Kakuzo's meditations on tea and tea-houses, I'm primed to create art without getting completely sucked into their worlds.
For more recommendations of high-impact literature you can read first thing in the morning, check out this article:
After reading high-impact literature for 10-20 minutes, my headphones go on.
I put on noise-cancelling headphones and drown out the world.
What I choose to play through the headphones depends on my mood but it generally comes down to one of four types of immersive audio:
Soundscapes (rain, thunder, waves, crackling fire)

Instrumental music (jazz, classical, electronic)

Binaural beats

White noise
If I'm not feeling in a musical mood, I stick on some rain or white noise and 9.5 times out of 10, I'm in the writing zone 5-10 minutes later.
If I'm feeling chirpy, I might occasionally put some heavy metal or classic rock on but that almost always becomes distracting so I find some nice jazz on the vinyl record player does the trick in those instances.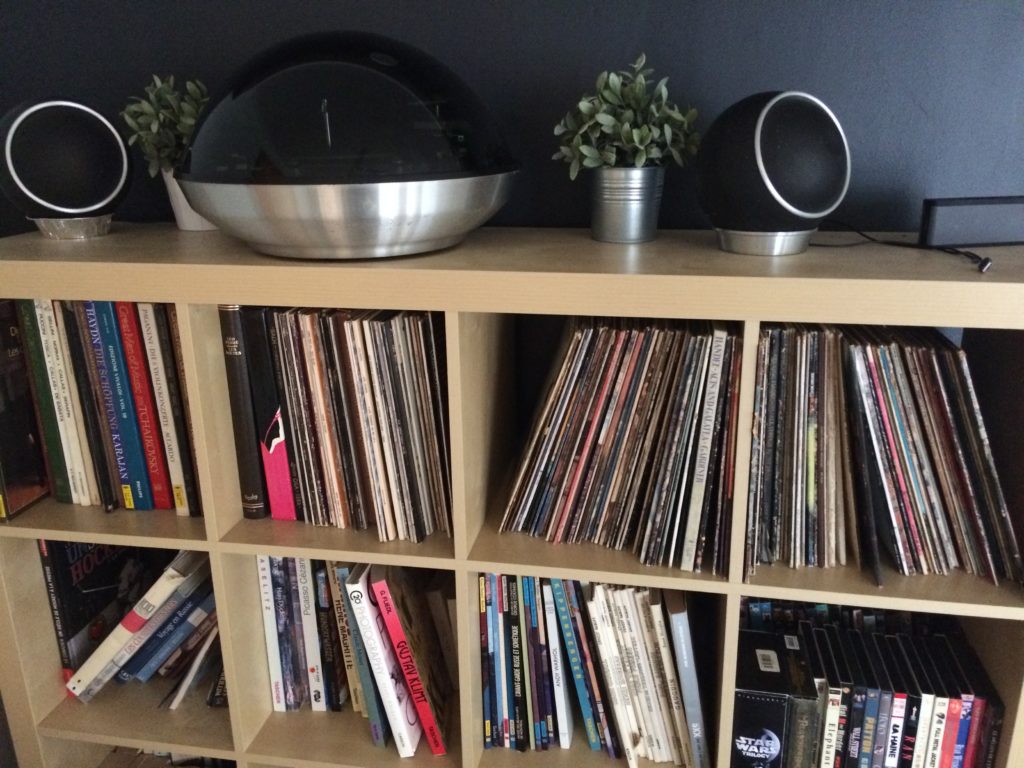 Here are some of my favourite immersive audio tracks for writing.
Thunder and rain for writing:
White noise for writing:
Ghibli jazz for writing:
Once I've got a great immersive track playing and I can no longer hear the outside world, I start looking at art.
I gaze at art until my subconscious speaks.
I love going to art galleries and flipping through big fat art anthologies but you can look at the world's greatest art right on the same device you're using to read this article.
This technique of looking at art before writing is the newest addition to my writing routine.
I got this idea from a student of mine. She's an art critic and a very intelligent woman. 
To improve her writing (which is already very good) she goes to WikiArt, finds a picture that speaks to her, and then writes a story around it.
I modified this slightly. I already have my current work in process but I spend a few minutes browsing through WikiArt before writing in order to see what attracts me.
The last few weeks, I noticed that I'm most keen to look at pictures of turbulent blue stormy seas and shipwrecks.
You can play Freud and speculate as to what that might mean. I'm not going to tell you what I think it means but this is what I do:
I connect the visual representation of what is happening in my subconscious and then I try to exploit that feeling in my current work.
It's kind of hard to explain.
But you're looking for patterns in art. 
You're then using those patterns to excavate emotions bubbling beneath the surface.
Then you use those emotions in the current scene you're writing.
You'll find your scenes are more authentic and much easier to write because you're just letting your true feeling flow out of you.
After looking at art for a few minutes, there's one more part to the writing routine.
I quickly plan my scene.
I find I'm able to write much quicker and without hesitation if I know what's going to happen in my current scene or chapter.
I don't plan it to death like James Patterson but I'm also not a pantser like Stephen King. I'm more like David Mamet in my approach.
I use a white board and quickly write down the aim of the scene:
Where is this scene heading and why?

What do the characters want?

What do the characters need?

Why now?
That's all I need to know. I like to riff from there.
I like using a whiteboard because you can rub stuff out and move it around it easily.
You can get a little whiteboard and some markers from the dollar store that will do the trick.
Once I've got a brief plan of how I want the scene to go, it's time to write.
I write without thinking and as fast as I can.
The fiction the night before, the high-calibre literature in the morning, the immersive audio, the art, and the brief planning have all worked synergistically to get me into a flow state as quickly as possible.
I now trust that my subconscious mind knows exactly what to do.
Because I trust my subconscious to tell the story well, I don't second-guess myself.
No labouring over every word.
No editing as I go along.
My fingers fly at the speed of light.
It takes some time to develop the confidence to write like this but I'm convinced this writing routine will make it easier.
It's kind of like speeding across a tightrope on a little motorcycle without a harness or safety net. 
It's scary at first but it quickly becomes exhilarating.
I write for however long I've designated beforehand.
I typically write fiction for 1-2 hours.
Some days it will be longer, some days it will be less.
I like to break my time down into Pomodoro's and write in 45-minute or 30-minute bursts, taking a break of a few minutes to stretch, and then dive back in.
Once I finish writing, I mark my word count on my calendar.
I will write the word count so I can keep score against myself.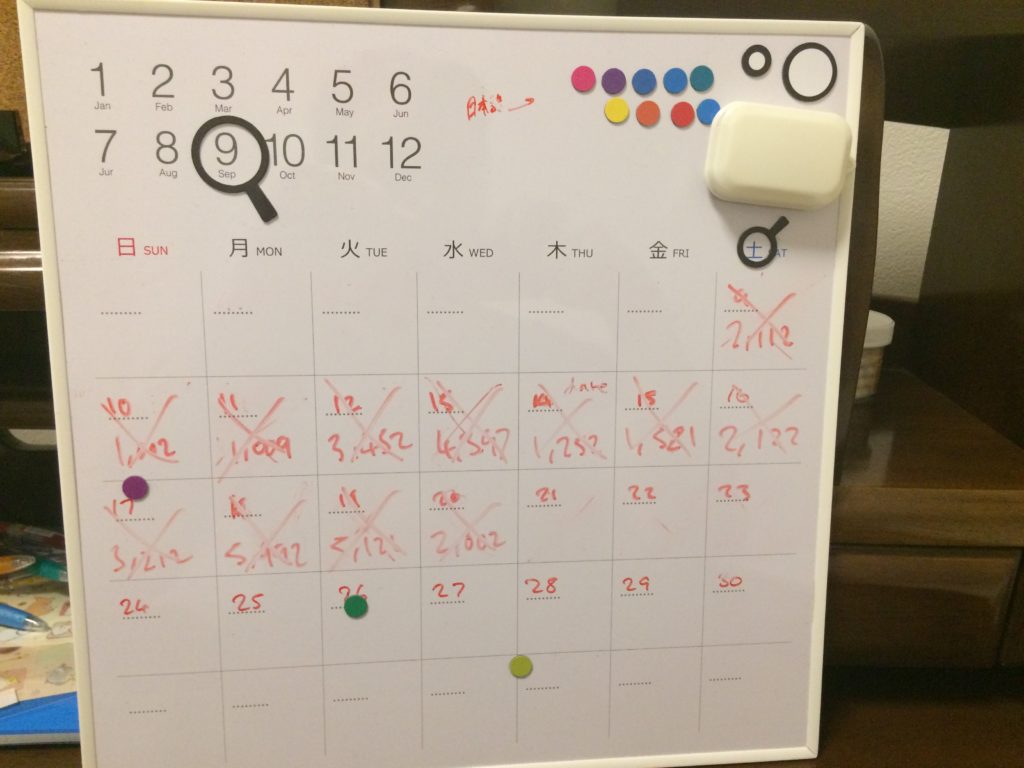 I will also put a big red cross through the day (a trick that Jerry Seinfeld popularised) so I can watch a nice progress chain get bigger and bigger.
Once I'm finished, I'm a free man, light as a bird.
I go and enjoy the rest of my day.
So that's my current writing routine.
It energises me, makes me write faster, gets me into the zone quicker, and makes the whole process fun. Give it a try. Let me know how you find it!
You can let me know by joining my monthly book club newsletter and hitting reply to the emails. 
Happy writing, my friend!