The holiday season is just around the corner. But you face the same problem you do every year: What gift do you get the writer in your life? What Christmas present do you buy the book lover?
You could just buy a random book and cross your fingers. But that's prone to failure and doesn't show how much you care. So you turn to the internet and browse through tons of generic list articles about great gifts for writers and book lovers… And you still can't find anything!
That's where I come in. 
I'm a writer and a book lover (more accurately: total book nerd) so I know exactly what gifts writers and bookish people would want.
And I've taken the pain out of hunting for bookish gifts by compiling a list of 101 great gift ideas for writers and book lovers.
Take your pick from the list below. Any writer or avid book reader would be thrilled to receive these as gifts.
The biggest bestseller on the face of the planet will teach the writer in your life how to pen a bestseller.
This is a video course with a workbook and homework assignments that go into everything the budding writer needs to know .
I personally took this course and it gave me fantastic value for money. I think it would give even more value to the beginner writer or anyone who has expressed interest in writing.
Check out my full review here:
Buy the James Patterson MasterClass here.
Update: For $180, you can give the gift of MasterClass and give your loved one access to a big library of different writing courses (and filmmaking courses and acting courses, etc.)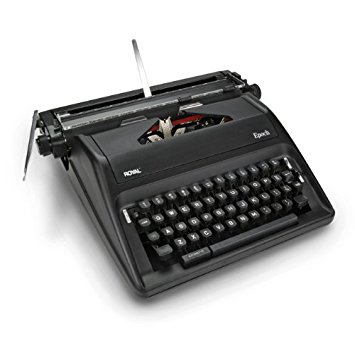 It doesn't matter how young a writer is, one thing is true:
Every writer wants to bash away at an old-fashioned typewriter and actually feel like they're doing some super serious work!
Nostalgia, chic, a way of writing that doesn't automatically devolve into 2 hours of scrolling through Facebook (that happens when you use a computer) – all of these reasons make the typewriter a great choice of gift for writers.
There aren't tons of typewriters on the modern market right now but the Royal Epoch and the Nakajima both make great choices.
Buy the Royal Epoch typewriter here.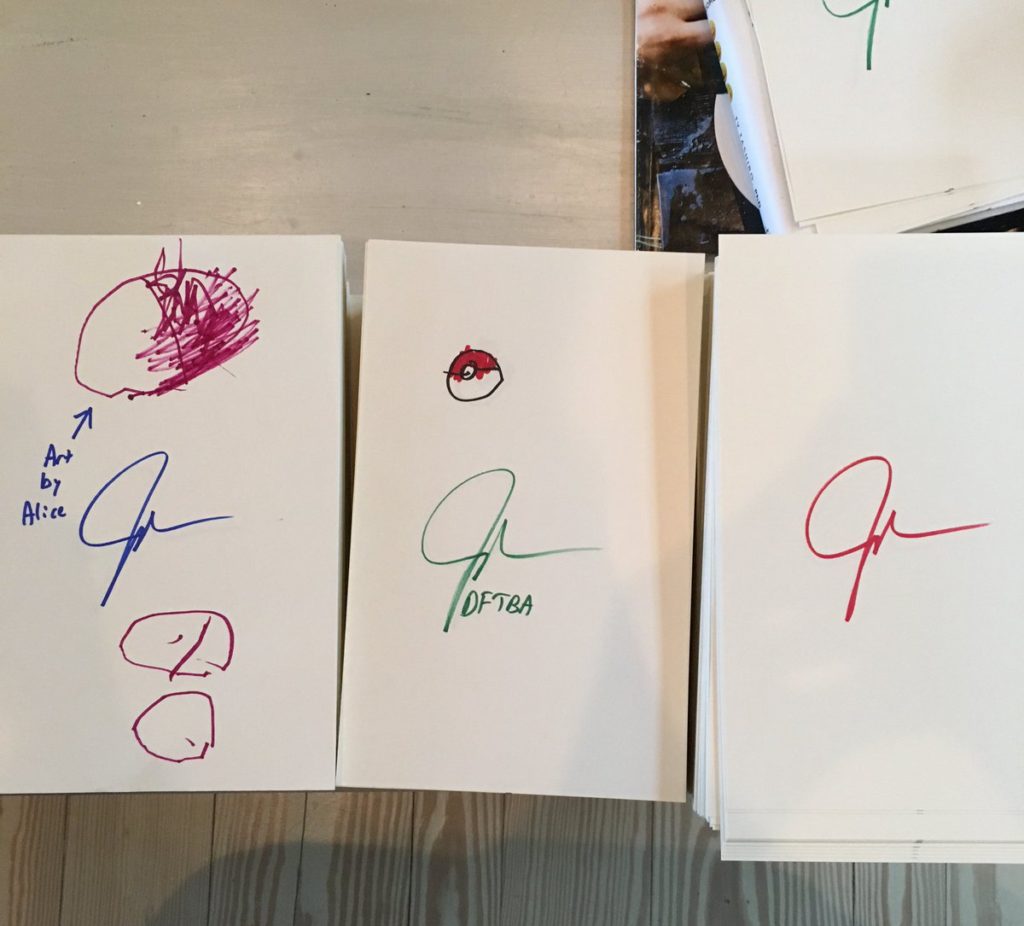 I only have a few signed books in my collection but they're among my most prized possessions.
Anyone can grab a paperback from a supermarket checkout line, hastily wrap it with last week's newspaper, and shove it under the Christmas tree, but it's a special gift giver who bestows a signed book upon a book nerd.
I recommend this signed book for John Green fans and this signed book for Neil Gaiman fans.
Forget about Moleskine. 
That's a total gift-giving cliché.
Try out this beautiful notebook from Scribbles That Matter. It's a lot more personal and comes in 13 different gorgeous colours. 
Make sure to pick your writer's favourite colour and they will love you forever.
Buy the Scribbles That Matter Notebook here.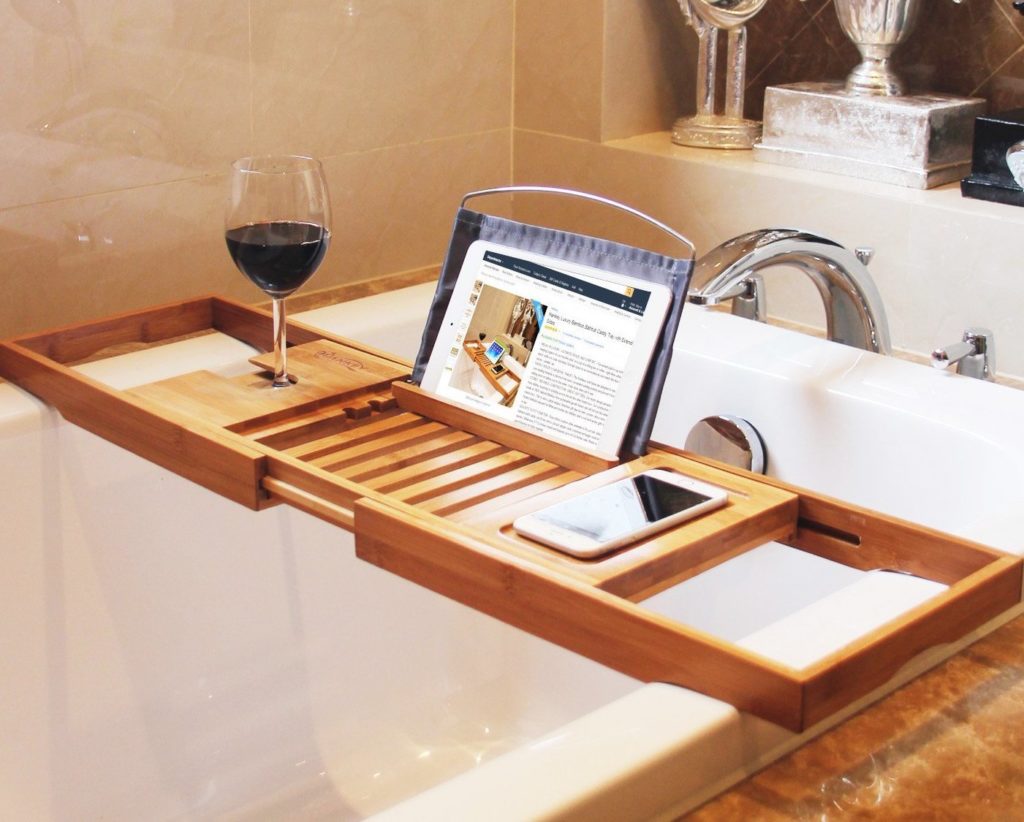 This book bath tray is the gift that keeps on giving.
What you're saying to someone when you give this gift is this:
"I love you so much that I want you to do your favourite thing in the world and get drunk in the tub with a good yarn every night."
After just one gloriously relaxing soak, they will be in your debt forever.
You can buy the Book Bath Caddy Tray here.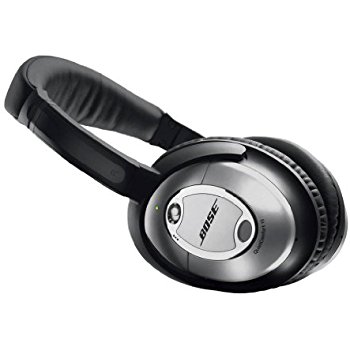 The best gift I ever gave myself was a great pair of noise cancelling headphones.
Noise cancelling headphones has had more of a tangible positive response on my writing career than almost anything else.
With the headphones on, wrapped up in your own little world, you can really pound out some respectable stories.
If the Bose noise cancelling headphones are a little out of your price range (or the writer in your life has told you explicitly not to spend over $100), Sennheiser also do a great pair of headphones for just under a hundred bucks.
You can buy the Bose noise cancelling headphones here.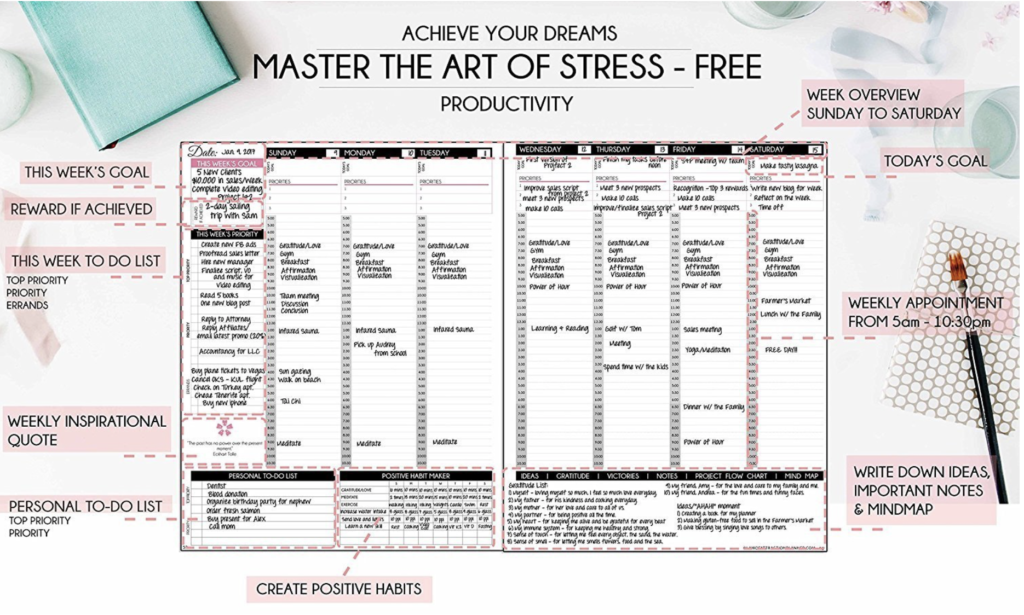 Is the writer in your life a bit "woo-woo"?
Do they believe in visualisation, positive thinking, and writing out their goals?
I'll tell you a secret – even if they don't appear that way on the surface, your writer probably does believe in a lot of that stuff.
You gotta be a bit crazy to take on this whole writing thing.
And you've also gotta be incredibly organised. 
That's where the law of attraction planner comes in.
You can buy the law of attraction planner here.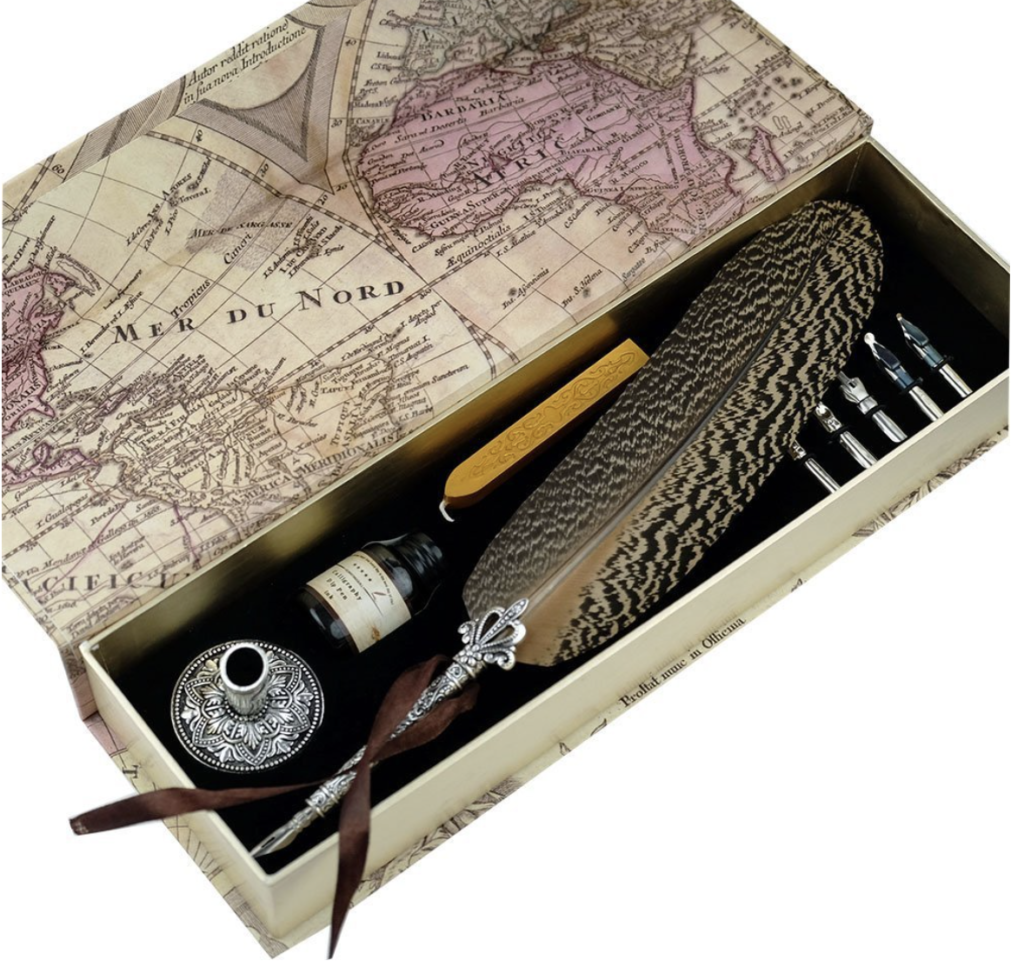 Unless they are a pen fanatic, the majority of writers aren't going to splurge on a pricy gorgeous pen.
But that doesn't mean they wouldn't love one.
Every writer I know would love a beautiful pen sitting on their desk for those special, pensive, slow handwriting sessions. 
They aren't going to buy one themselves but they want one…
See where I'm going with this?
You can buy a beautiful quill and ink style pen here.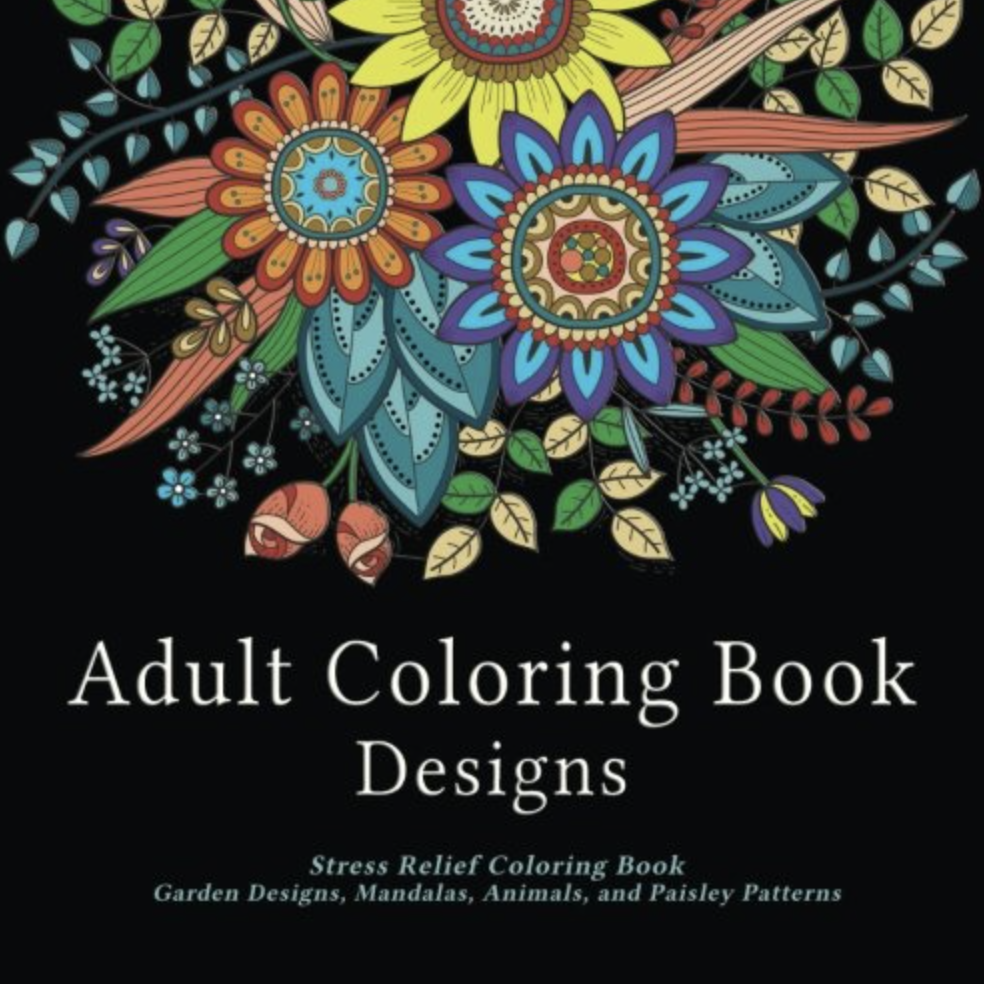 You have to get past some strong mental hurdles if you want to write.
You have to tap into your subconscious and relax if you want to become more creative.
I found that doing some gentle colouring for 5-10 minutes before a writing session really helped me get into the flow of my story faster.
It's also a superb way to wind down in the evening. I know a lot of people love to colour while watching TV with a glass of wine. There's definitely something therapeutic about it.
You can buy an adult colouring book here.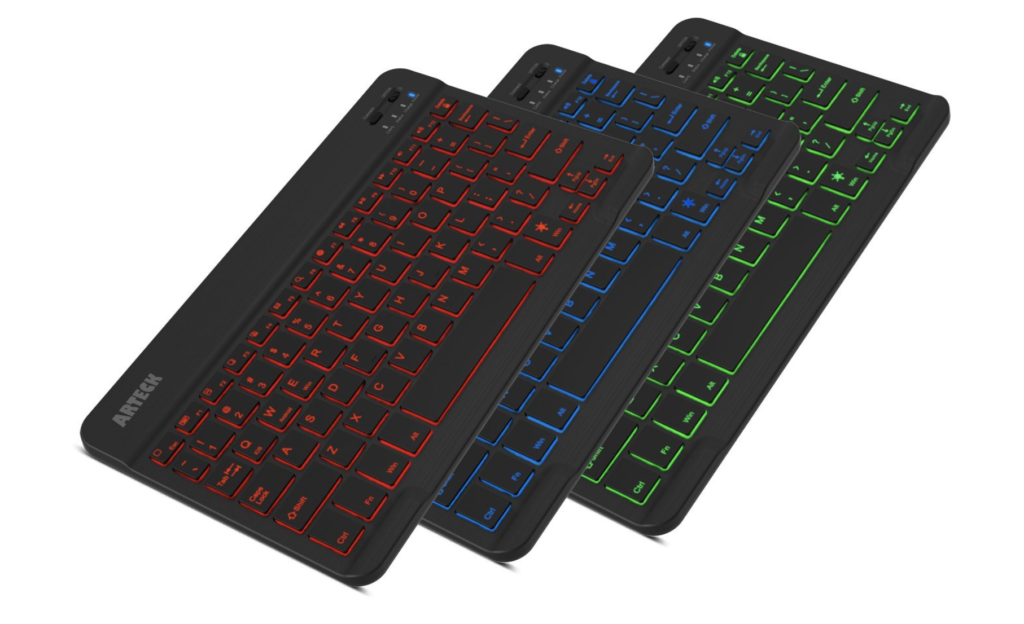 The future is amazing.
I say "future" because we are living in the future right now.
Technology has made writers lazier and more productive at the same time!
Now we can pound out bestsellers while staying in bed in our soiled underwear with the bluetooth keyboard. Just angle your home computer towards your bed, put the keyboard on your lap, and you don't even have to turn your head.
You can buy the bluetooth keyboard here.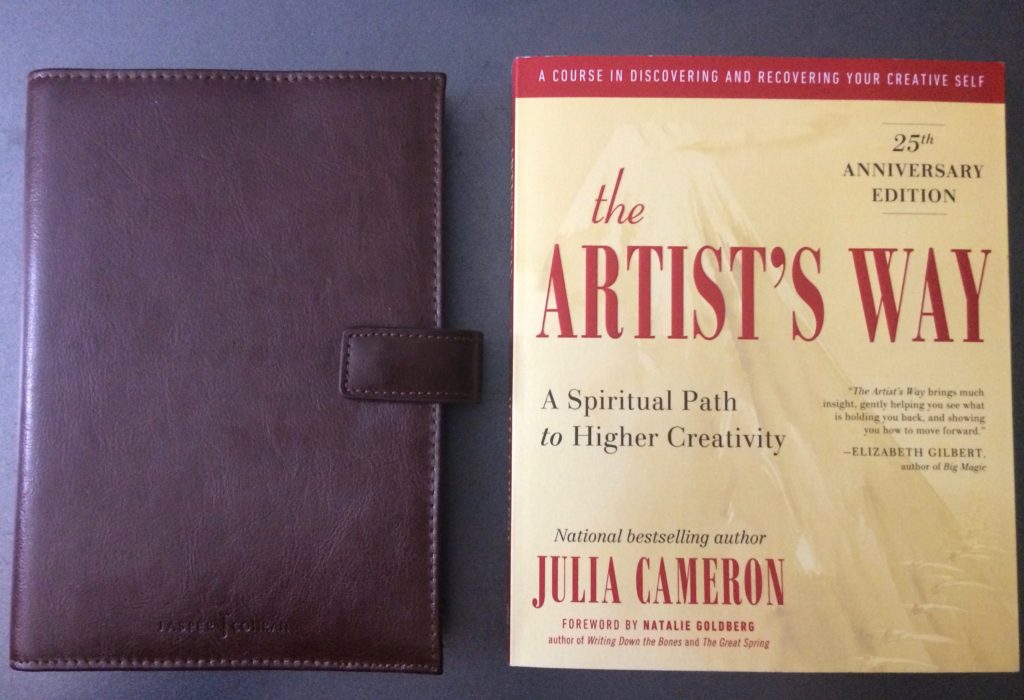 The Artist's Way by Julia Cameron is probably the best book around that helps you reconnect with your creative side.
It's crammed with exercises that will make the writer in your life happier, more productive, and more creative.
If your loved one has ever mentioned "writer's block" or seemed frustrated that they "can't write", this is the perfect gift for them.
You can buy The Artist's Way here.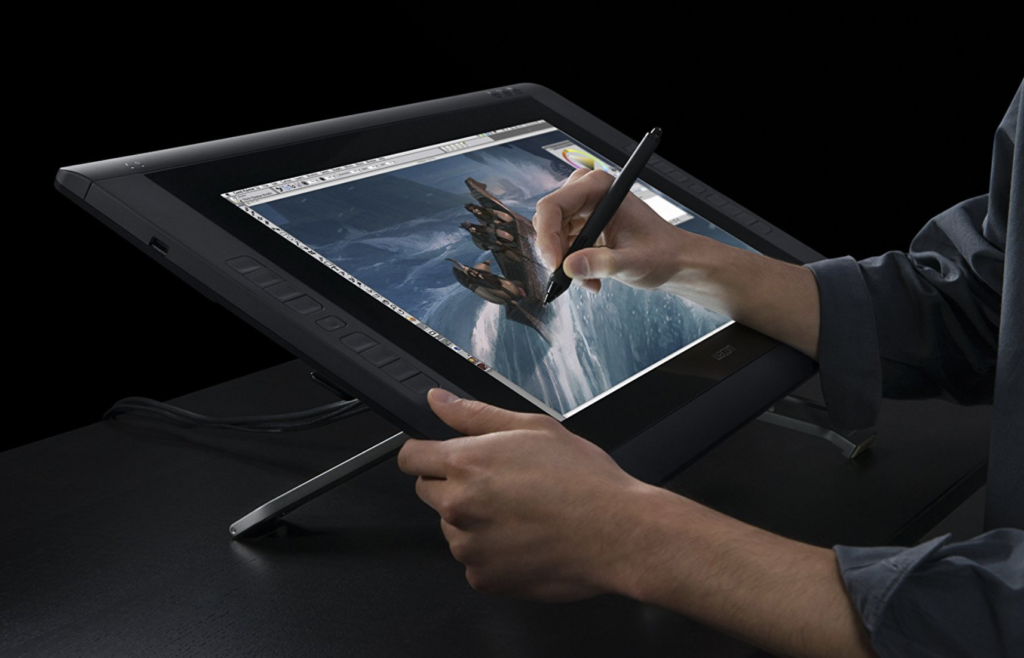 This gift is for the writer who does their own book covers.
Self-publishing can be a real pain in the writing cushion. 
You've gotta be your own marketer, designer, and public relations on top of actually writing stories people will love!
If you're doing your own covers, it's even harder.
You can make your writer's life much easier by giving them a piece of kit that will make their cover designing a lot more fun with better results.
You can buy the Wacom Cintiq here.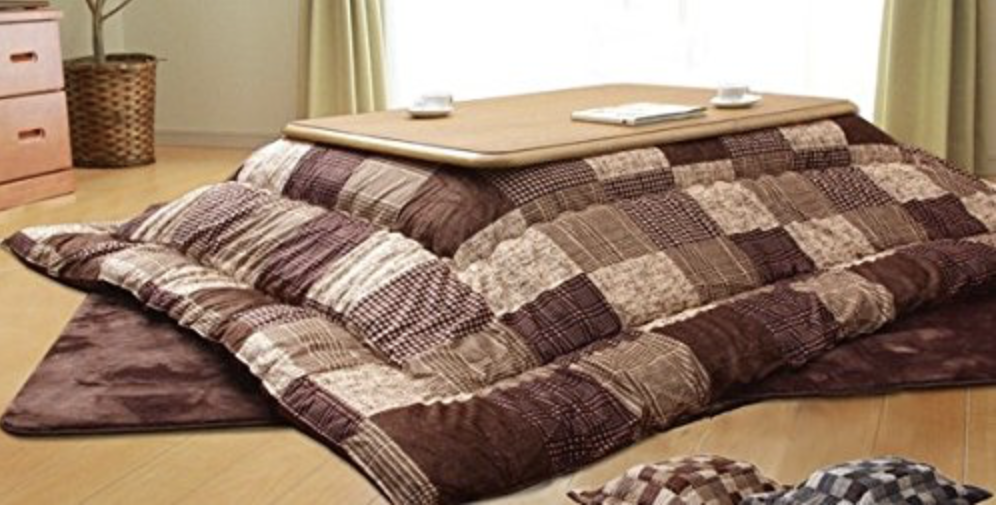 You've probably never heard of a kotatsu, have you?
But they are HUGE in Japan come winter time.
It's basically a heater built into a low table with a nice thick comforter over the heater but under the table.
You get under the comforter and the table and all your troubles melt away.
I bought a kotatsu recently and it has tripled my productivity these winter months because I actually get out of bed in the morning knowing I can find some seriously luxurious warmth!
I sit at the kotatsu and really enjoy my writing sessions. I don't even want to get up to use the toilet!
It's also wonderful for those cold winter nights where all you wanna do is curl up in the warmth with a good book.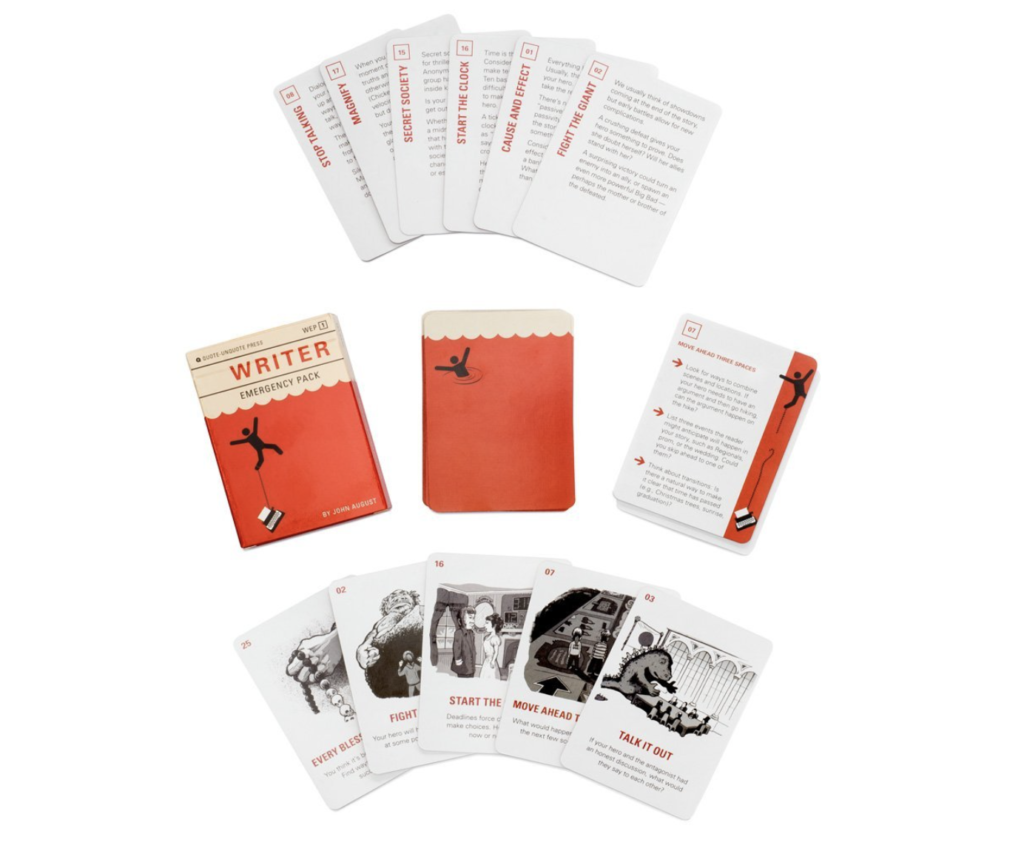 One thing you've got to understand about writers is that we're total drama queens.
Everything is a freaking emergency.
My characters don't work! I need to give them mouth-to-mouth! Waaahhh!
Every little thing is a problem when we're stuck into our work-in-progress.
If the writer in your life is suffering from special-little-snowflake syndrome, then the writer emergency pack will make a great gift.
It's chocked full of great ideas that are sure to spark some serious creativity in even the most blocked writer.
This one definitely makes a great stocking-filler if you're looking for Christmas gifts.
You can buy the writer emergency pack here.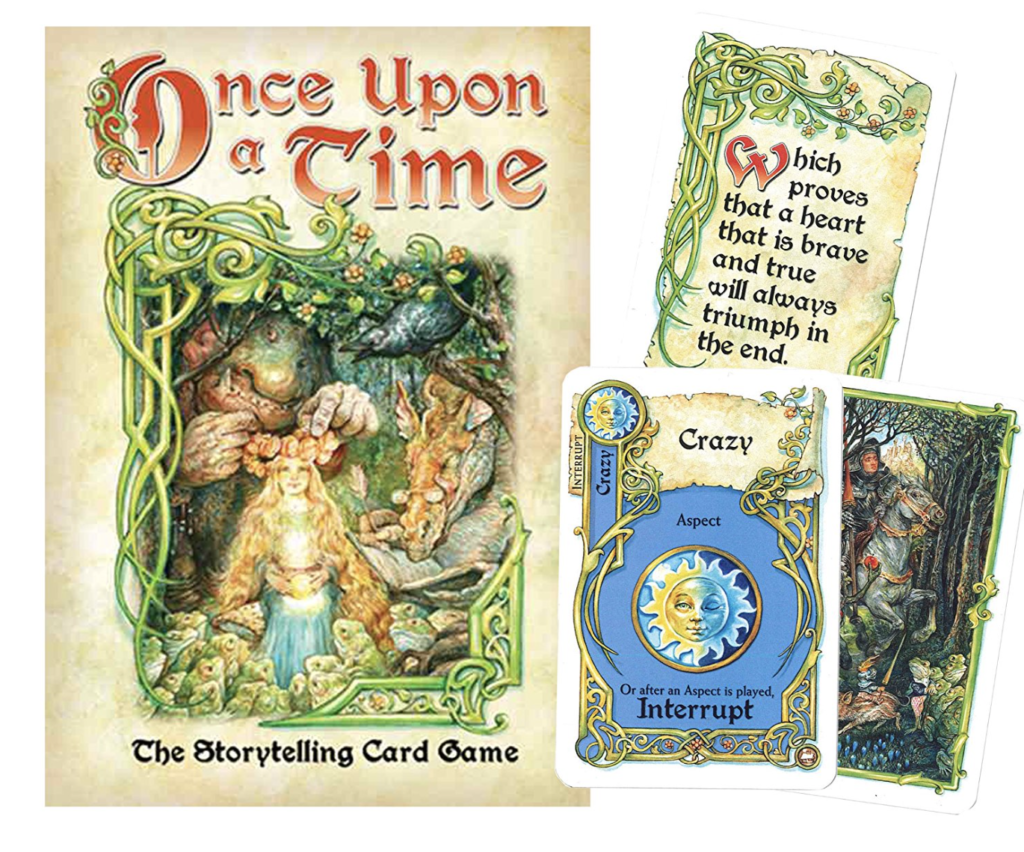 This storytelling card game is a real treat for the geeky writer in your life.
This is great for Christmas time game nights and will really get everyone out of their shell and turn the whole family into part-time writers.
This is one of those games in which the experience of playing is itself the treat (rather than being competitive and seeing who will win).
Also, the cards are gorgeous.
You can buy Once Upon A Time here.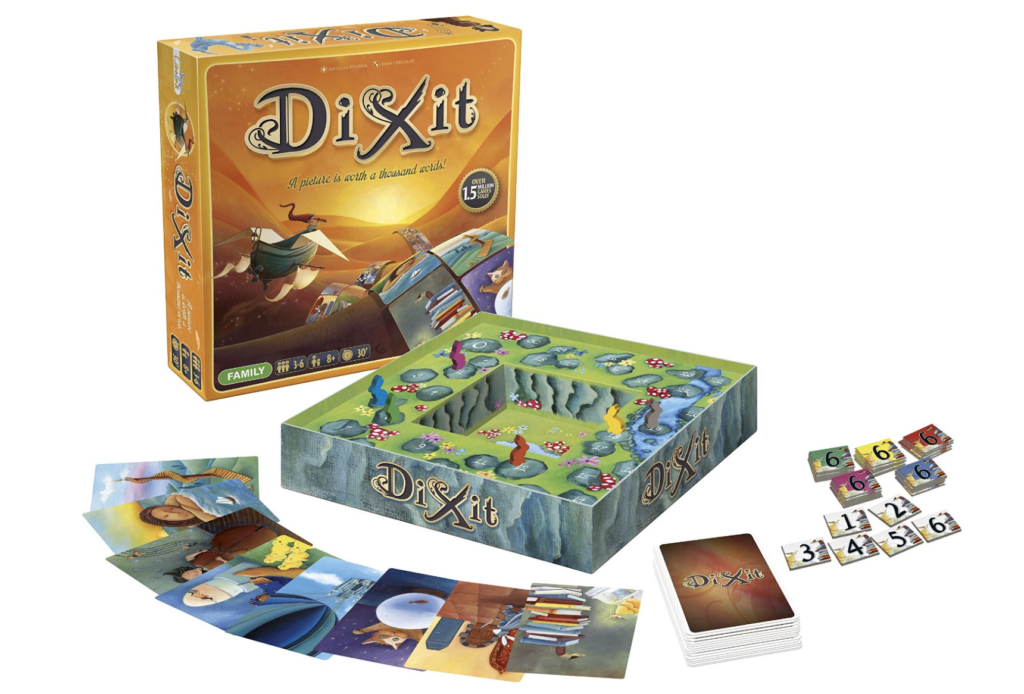 Dixit is another game gift that is perfect for writers, readers, and Christmas family board game night.
It's very hard to describe this beautiful game award winner but it will get you thinking in ways you haven't before and the whole family – even those normally resist to games – will fall in love with Dixit.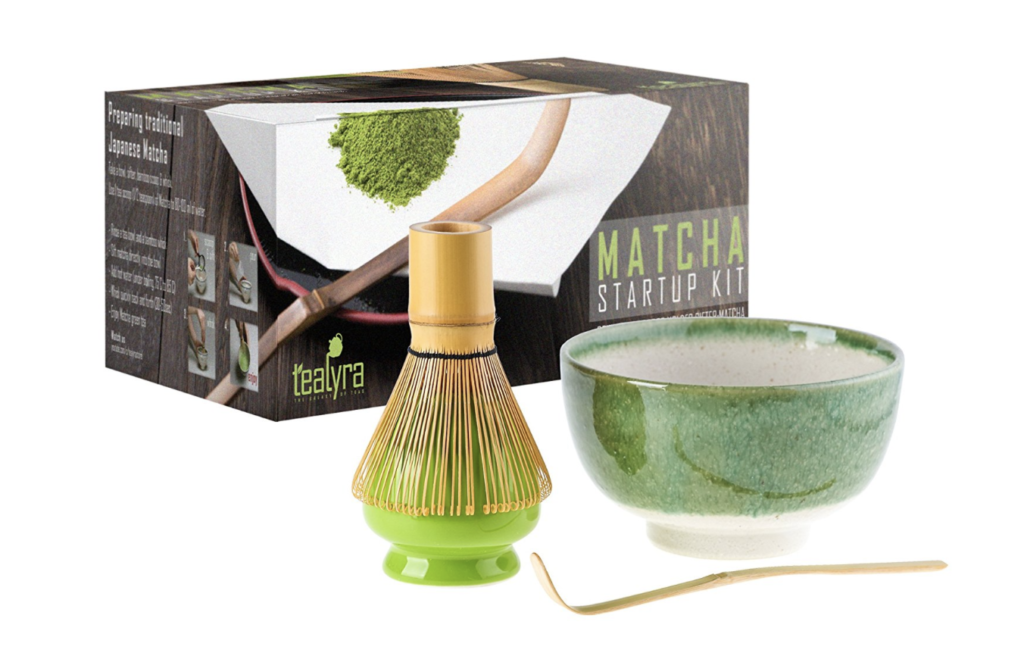 Writers and readers both love tea rituals.
For writers, nothing gets you in a creative mood faster than whisking up some soothing Japanese tea.
For readers, there is no pleasure greater than cupping a warm bowl of relaxing tea whilst absorbed in your favourite book.
Matcha is quite a unique tea and requires a few special piece of equipment. You can get the equipment in one set but you'll have to buy the actual tea separately (I recommend this one).
You can buy the matcha start up kit here.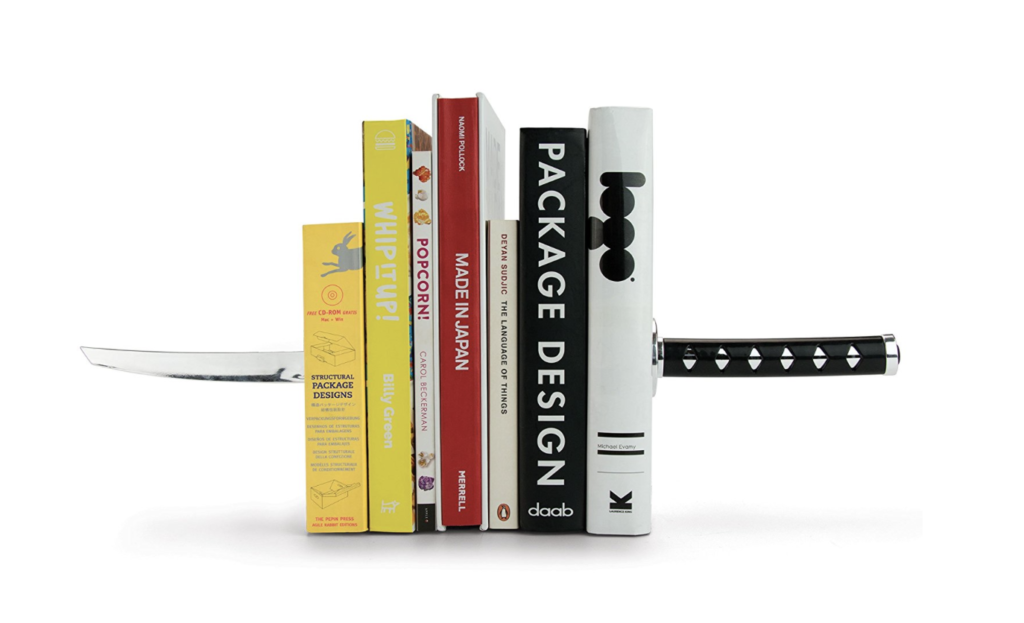 For the lover of Japanese literature who also needs to keep their books more organised, what about these creative book ends that look like a samurai sword just sliced right through their favourite books?
I'm also a fan of these awesome superhero book ends.
You can buy the katana book ends here.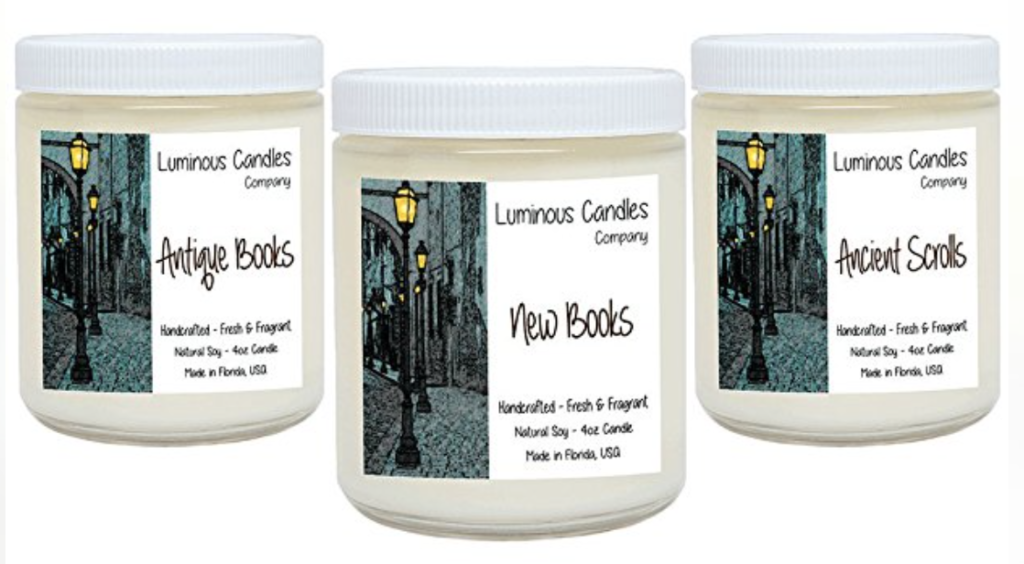 You'd think most sales of candles go to romantics, new home owners, or people desperately trying to destress.
But I'm convinced the candle industry is almost completely supported by book lovers.
And what better candle for book lovers than candles that actually smell like freaking books?
The first thing I do when I buy a new book is rifle the pages and inhale the scent in all it's glory.
Now people like me can smell that dead tree goodness all day long with these book scented candles.
You can buy the book scented candles here.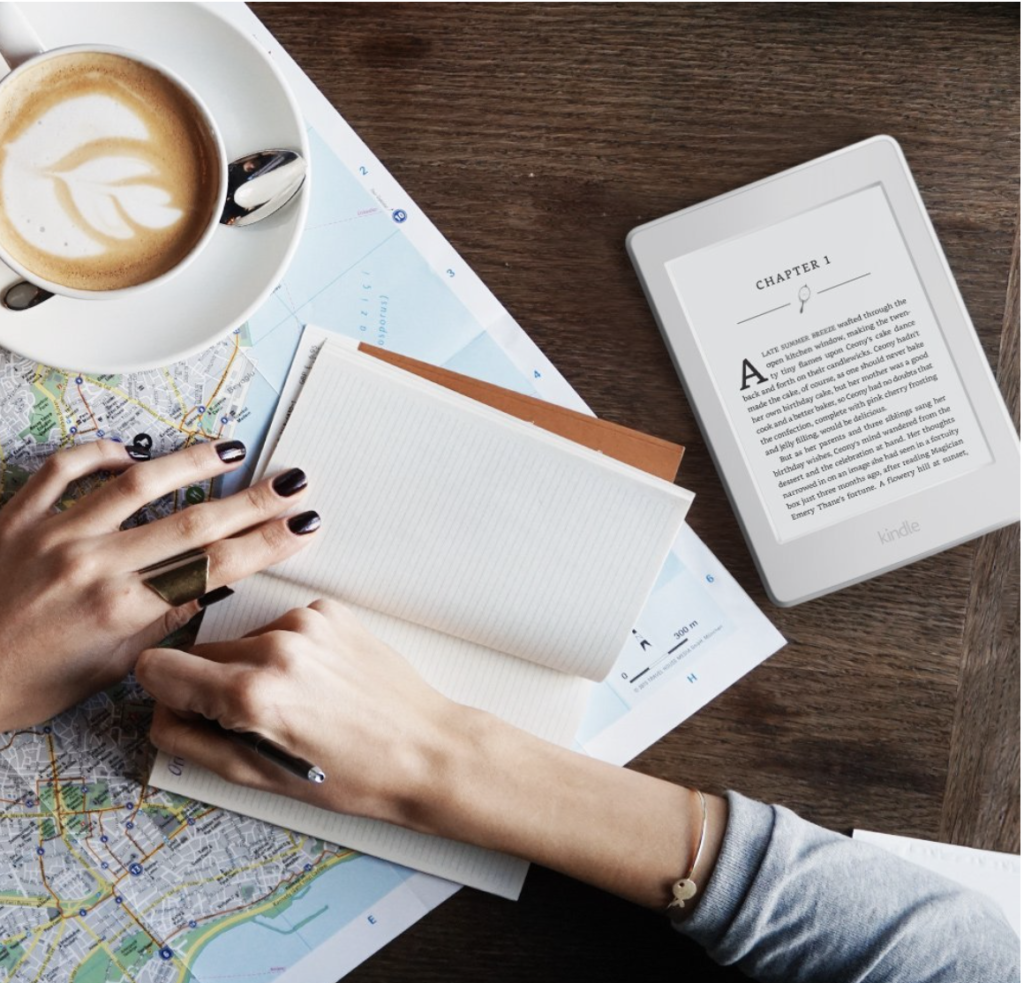 If that special bookworm you're buying for is literally the last person on earth who doesn't have an e-reader, do them a huge favour and give them the gift of a Kindle Paperwhite.
Real physical books can't be beat but bookworms all over the world are equally in love with their e-readers because they can take their entire libraries with them wherever they go.
You can buy the Kindle Paperwhite here.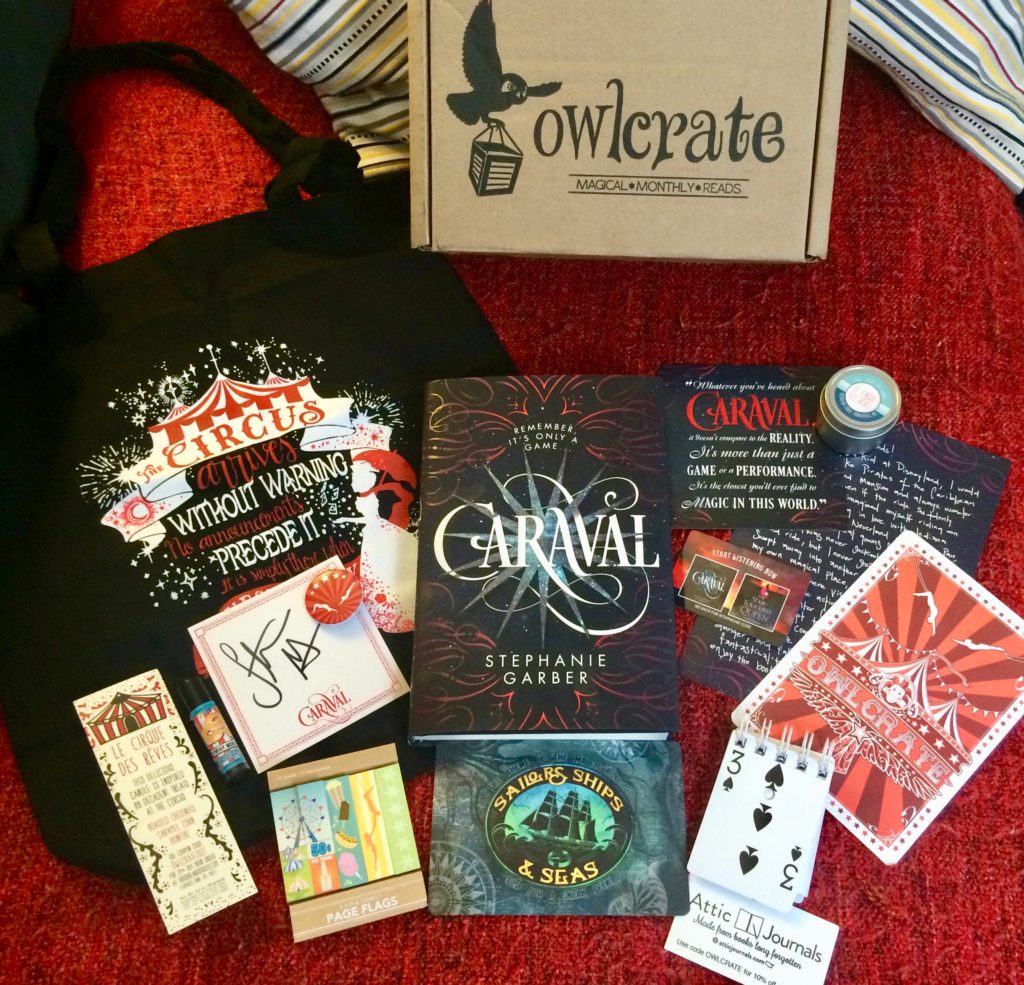 Book subscription boxes are one of the best gifts a bookworm can receive.
There are a lot of book subscription services but I personally think that OwlCrate is the best one.
Each month you get a themed box of bookish goodies – a new exciting book (usually YA fantasy) along with cool stuff like lip balm, candles, notebooks, and more.
This is a really lovely gift and you really look forward to the box each month and finding out what surprise you have in store.
Check out my OwlCrate review here.
You can buy the OwlCrate book subscription box here.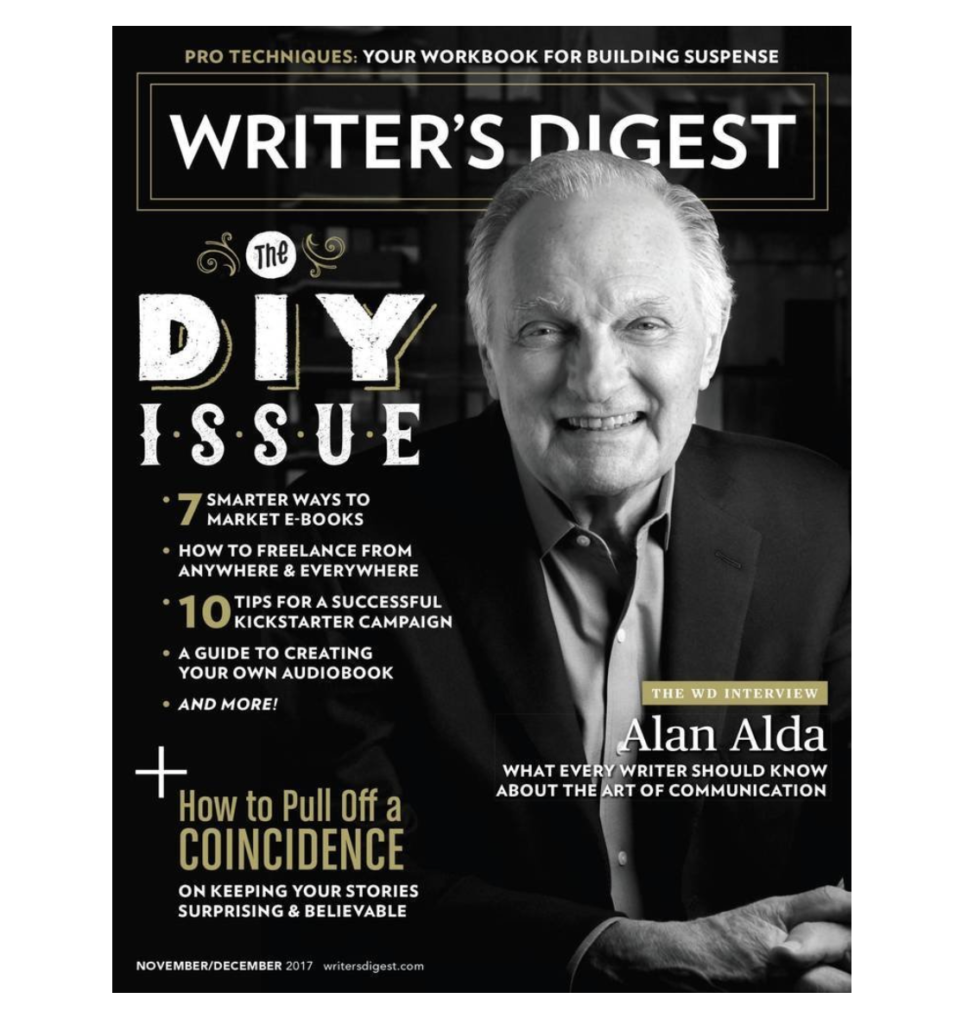 Personally I'm not the biggest fan of Writer's Digest.
But I know A LOT of writers love this magazine and get a ton of value out of it.
If the writer in your life loves kicking back with a mag of an evening, this would make a great gift because it will teach them so much more about their chosen craft.
You can buy a Writer's Digest Magazine subscription here.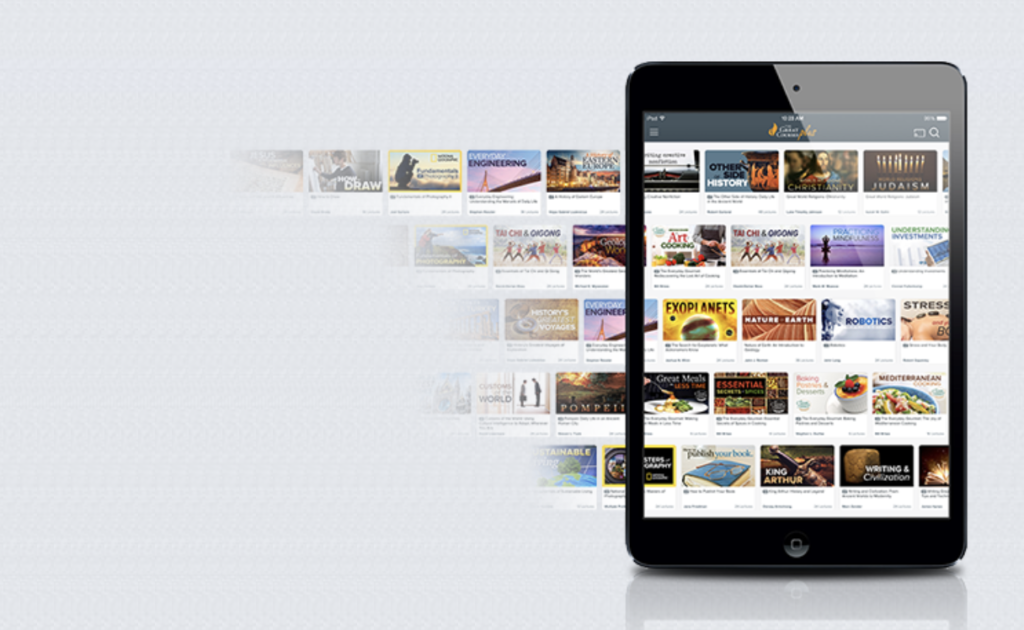 I LOVE my Great Courses Plus subscription.
It's $14.99 a month for an annual subscription and it's basically Netflix for nerds.
This is the perfect gift for a writer because this streaming service has tons of world-class university level lectures on every subject imaginable.
History, music, art, literature, mechanics, geography.
Anything you want to know is right here.
I can't tell you how many times I have used this service for when I need to research information for my writing.
Check out my Great Courses Plus review here.
You can buy a Great Courses Plus subscription here.

Just like with the Kindle, there probably aren't many book lovers on the planet who don't already have an Audible subscription.
But if the bookworm in your life doesn't have an Audible subscription, this is another one of those gifts that keeps on giving.
I love getting a new audiobook each month and now I can listen to stories while working out or walking around town.
You can buy an Audible subscription here.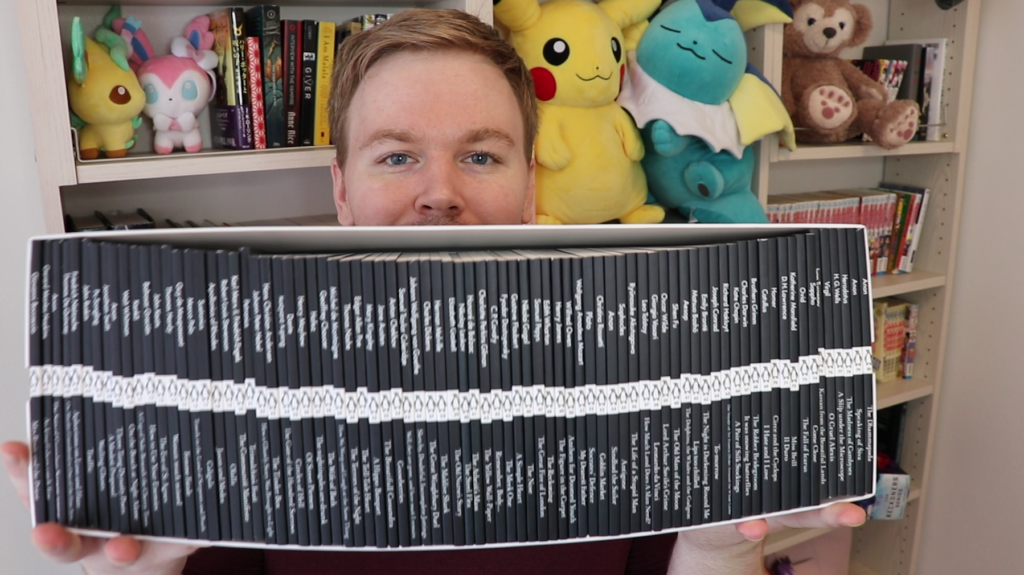 When it comes to gifts, readers always love and treasure a box set over an individual book (unless the box is super rare or something).
There's already something inherently "gifty" about a book box set.
And the ultimate gift book box set, in my opinion, is this gorgeous collection of little black classics from Penguin. 
You have selections of writings from the wide expanse of great world literature crammed into this collection. 
If the writer in your life manages to read one volume a day, you've given them a present that last 80 days. Well, it lasts more than that because these volumes are also incredibly intellectually stimulating and memorable too.
You can buy the Penguin Little Black Classics Box Set here.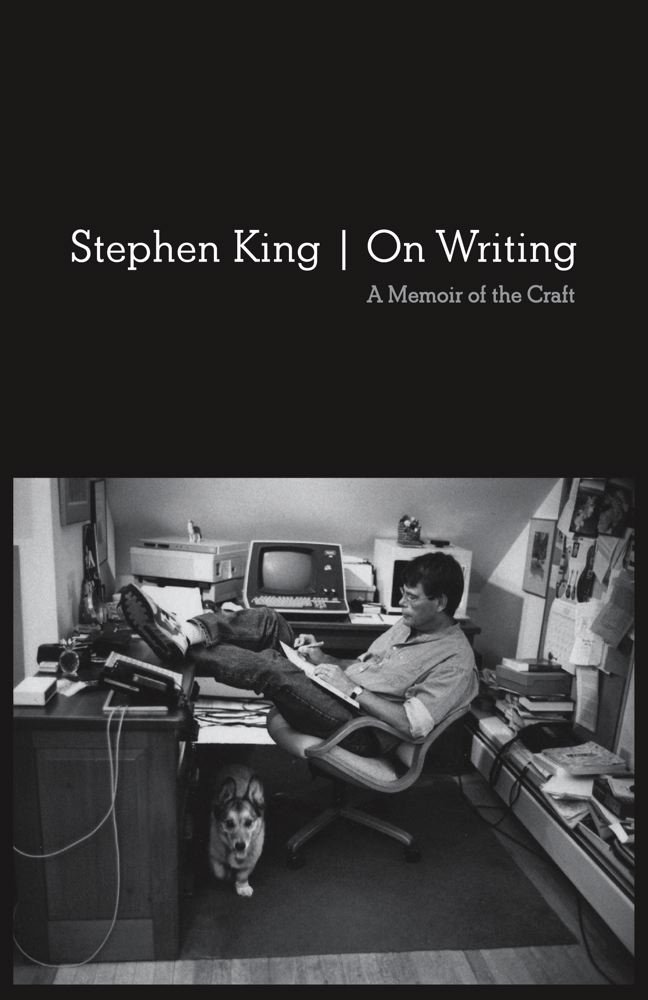 Stephen King's "On Writing" is the perfect book gift for any budding writer – or any writer in any stage of their career.
Equal parts inspiring and practical, this book (which I've re-read countless times) is sure to take a writer's craft to the next level.
Have a snoop through your loved one's things and if they don't have this classic volume, this will make a superb gift.
You can buy Stephen King's "On Writing" here.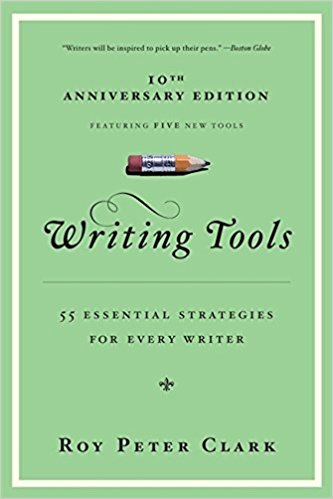 If the writer you're buying a gift for already has Stephen King's "On Writing" (and the chance is high they do if they're even semi-serious) then this book is as incredibly helpful.
Writing Tools by Roy Peter Clark is one of those books that every writer needs by their desk. 
You can actually feel yourself becoming a better writer as you go through the exercises in this book.
You can buy Writing Tools here.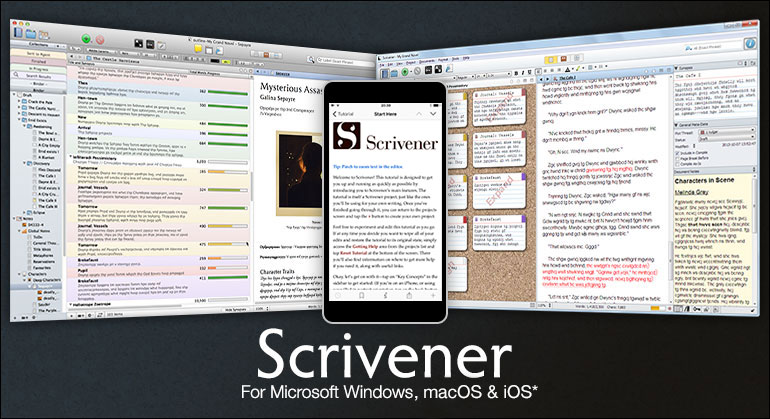 If you're friends with a writer, you've no doubt heard them complain about how utterly crap Microsoft Word is for writing books.
Heck, that's an understatement. I've nearly thrown my entire computer out of the window because Word has crashed and taken my hard work with it.
Luckily I found Scrivener – probably the best writing software around. This is as close to perfect writing software as we currently have.
It's great for novels (from storyboarding and planning all the way through to publishing) and can even handle movie scripts and academic papers without a sweat.
Do the writer in your life a massive favour and savour them from the nightmare that is Microsoft Word.

Writing doesn't necessarily mean fingers on keyboards.
I love writing. I would do it all the time if I could. But I hate looking at a screen.
So recently I've been experimenting with voice dictation software and, although it's still early days, I'm loving it.
There's a learning curve but voice dictation software has come a long way from how it was even just a few years ago and it makes it much speedier to get what you need to say down on paper.
You can buy Dragon Dictation here.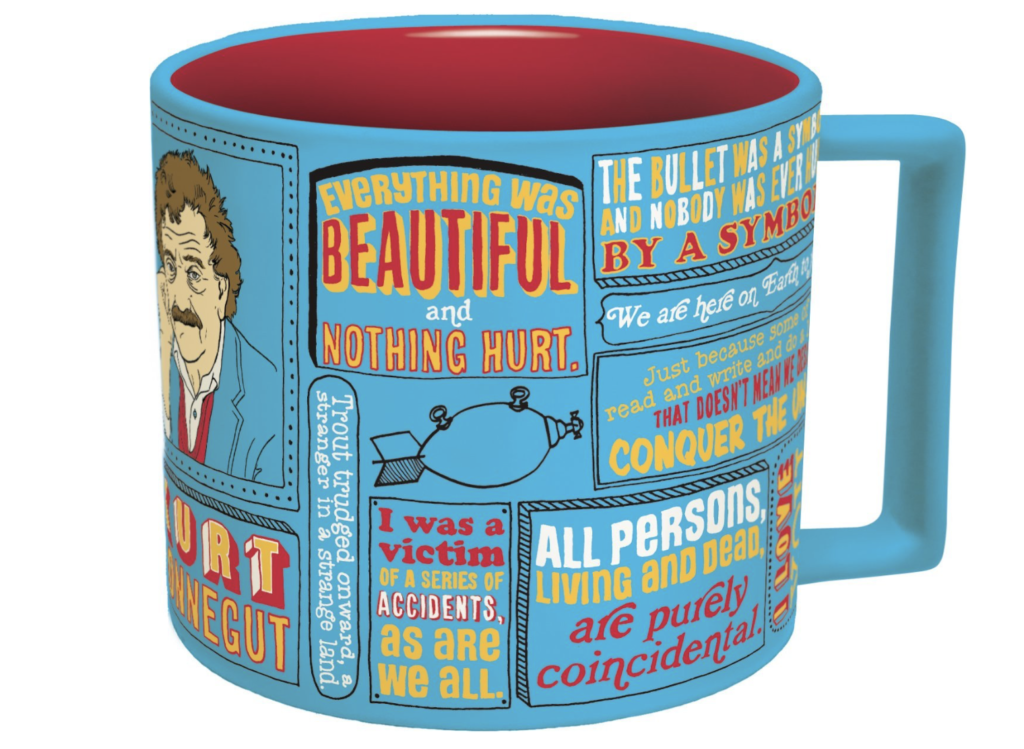 I really love this Kurt Vonnegut mug. 
It's beautiful and decorated with some great quotes. 
Most writers would love having a warm cup of coffee from this mug during a writing session.
The same company also offers a banned books mug, a Brontë Sisters mug, an Edgar Allen Poe mug, and many more. 
And they are all gorgeous. So hard to choose just one.
You can buy this literary mug here.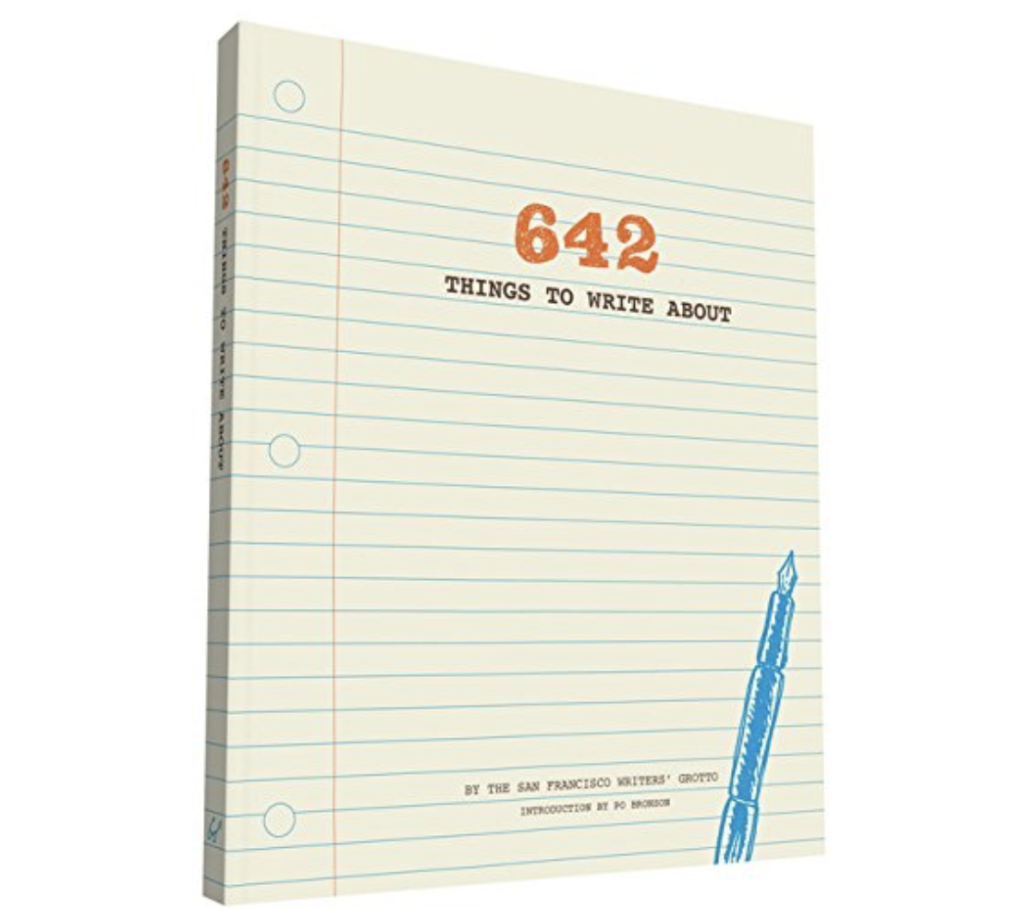 I am in love with writing prompts.
Most writing prompt books suck but not this one.
642 Things To Write About and the Young Writer's edition (my favourite) is the best collection of creative story prompts on the market.
Whether the writer in your love is just starting out and beginning to experiment with forming stories for the first time or they've already published ten volumes and hit the bestseller list, I'm positive they will love this. 
You can buy 642 Things To Write About here.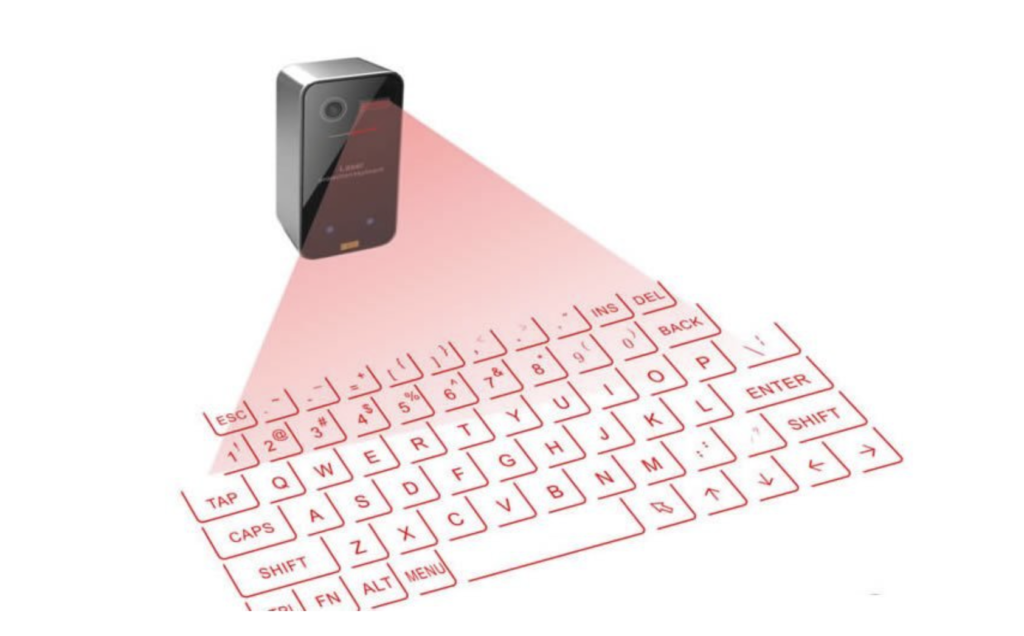 This bluetooth laser projected keyboard looks like it comes straight from the future and is perfect for anyone writing in the sci-fi genre.
It's a bit buggy and doesn't work perfectly but it's still cool for a novelty and what do you expect for thirty bucks?
Perhaps the writer in your life won't write their entire magnum opus on it but it's still a fun conversation starter.
You can buy the laser projection bluetooth keyboard here.
Though not directly related to writing, the Wim Hof Method courses have significantly improved my creativity and productivity by virtue of improving almost every area of my life.
This is a breathing, meditation, yoga, and cold water therapy course that has impacted hundreds of thousands of people across the globe.
I think this would make a very nice gift for anyone in your life, not just writers. It's fairly pricy though so the person would have to be very special and you'd have to be pretty loaded. It's worth it though!
You can check out my reviews here and here. 
You can buy the Wim Hof Method course here.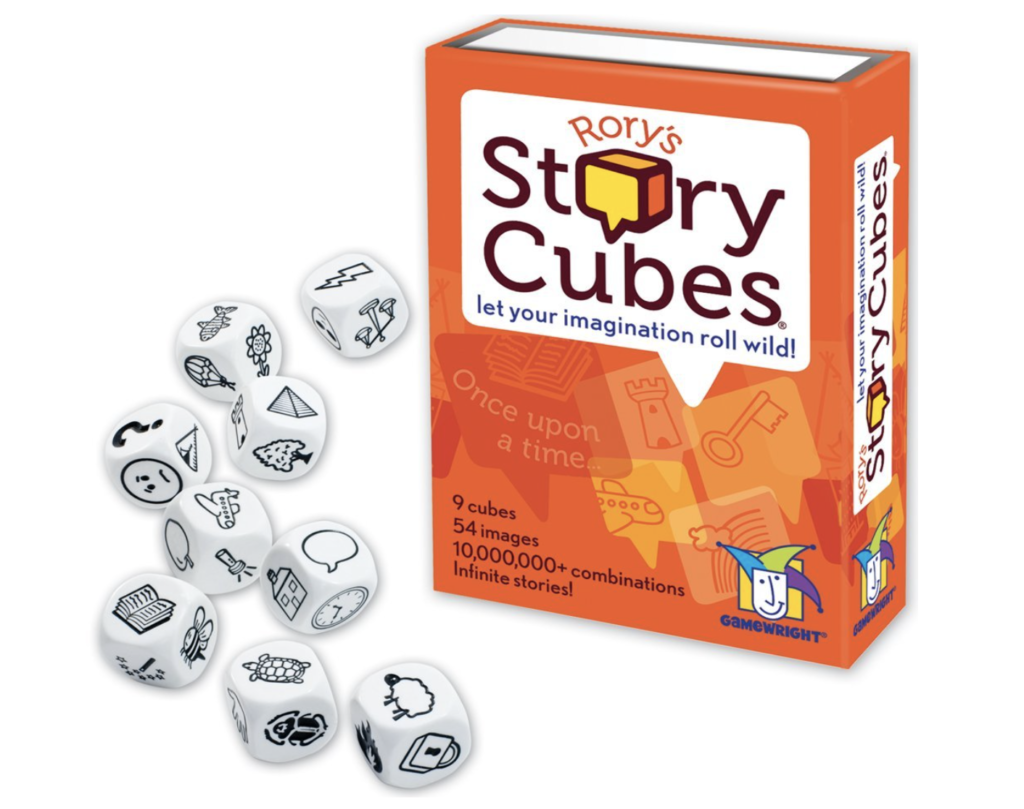 These story cubes are basically nine dice with 54 different images on them.
The images were designed by a trainer in creativity and problem-solving with the aim of letting the person who rolls them solve problems in unique ways.
You roll all nine dice and then can combine the images in over 10 million ways.
These cubes are designed as a party game but I think they would also make a fantastic stocking filler for any writers out there.
You can buy the Story Cubes here.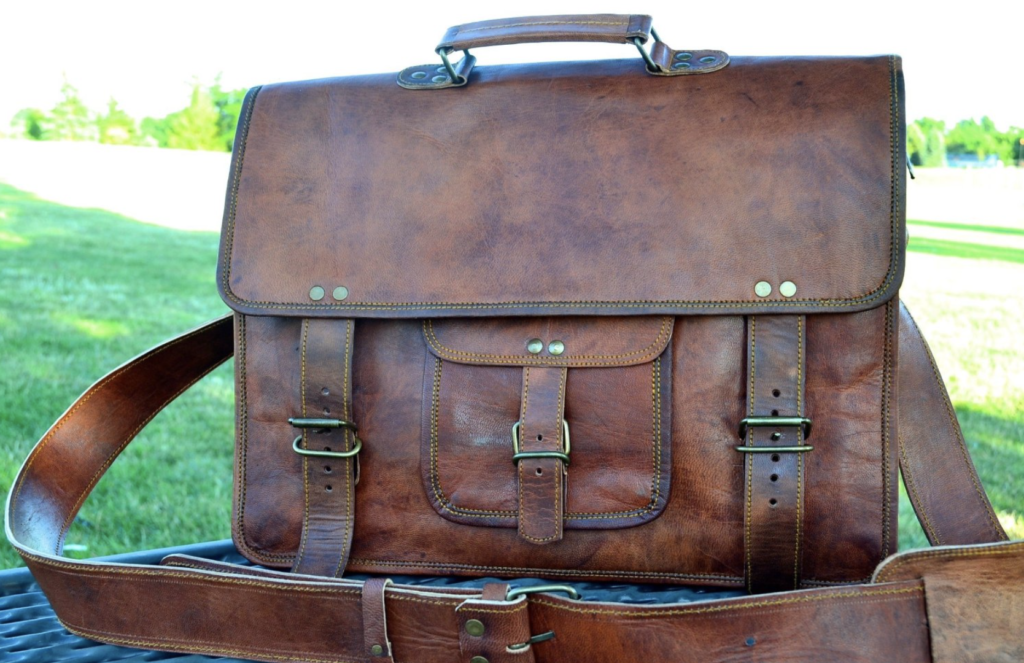 For the writer who is fashion-conscious and writes his bestsellers in the local coffee shop.
A vintage leather laptop bag is a super sexy way to protect your laptop whenever you're carrying it around.
For eighty bucks, this one is a steal and looks beautiful. 
Having just spilled strawberry milkshake on my last laptop bag, I'm opting for this one in the very near future.
You can buy the vintage leather laptop bag here.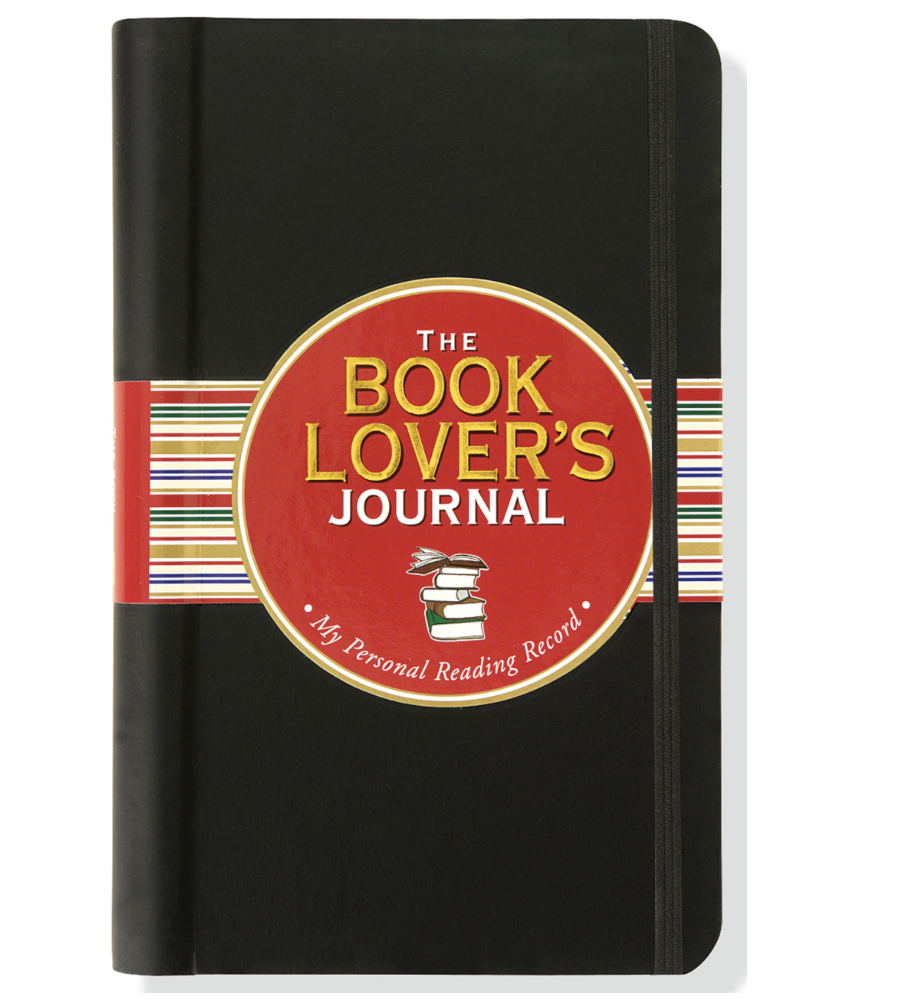 One of the greatest bookish joys is journaling about the books you have just read and loved.
I would be completely lost without my journal and I know that's the same for a lot of book lovers.
I know there are tons of digital book journal options but there's something extremely pleasurable about having a physical journal in your hand that you can fill up with your thoughts.
The best journal I know of for book lovers is this super cheap one that already has all the information laid out on the pages waiting to be filled in, along with a ton of cool book lists (e.g. prize-winners you need to read).
Any book lover would immediately salivate if they received this as a gift.
You can buy the Book Lover's Reading Journal here.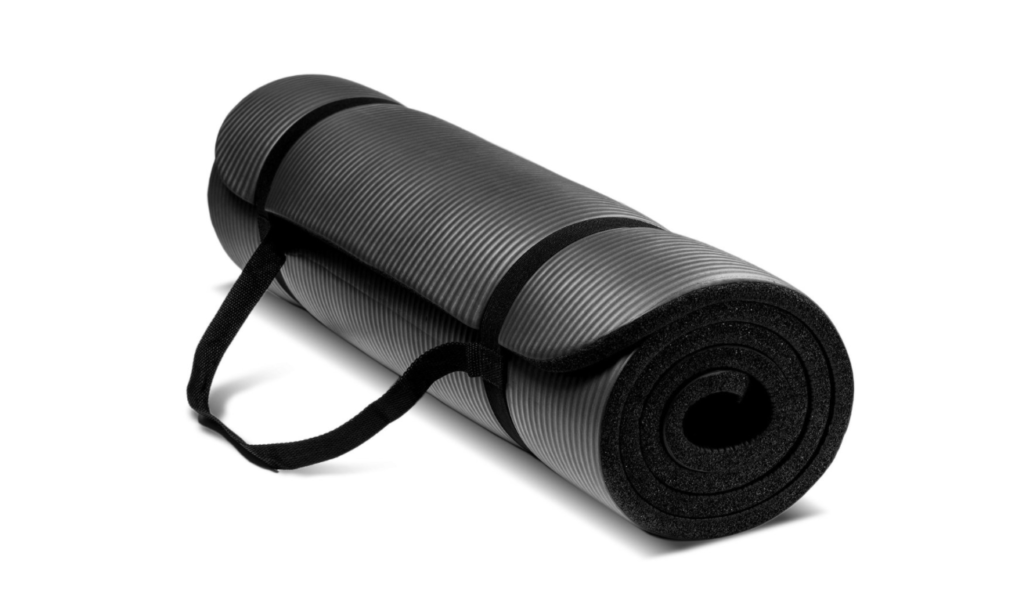 Again, another gift not directly related to reading or writing but a yoga mat is a gift that many writers would be very thankful for.
I know my yoga mat has helped immensely with my writing career in an indirect but very valuable way.
Sitting in a chair in front of a computer all day leaves me with an incredibly stiff back. Being able to stretch at the end of a writing session or right before has massively improved my back, shoulder, and mental health.
There are a lot of crappy yoga mats on Amazon but this one is the best (in my opinion).
You can buy this yoga mat here.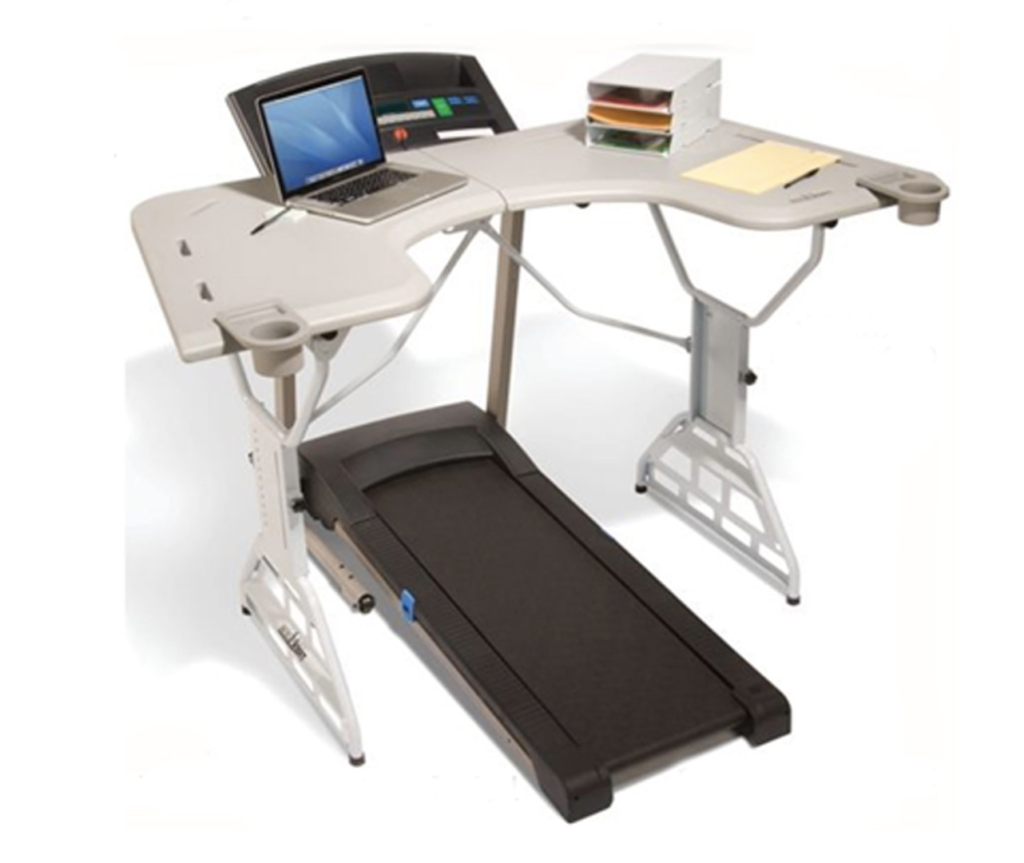 The body and mind are intertwined.
I noticed that sitting at a desk, even when engaged in work, can leave me sleepy and uncomfortable.
But whenever I wrote while standing up or walking (at a very low speed) my mind stayed alert for longer and I had less nagging pains.
If your minted and you want your present to take up lots of space in someone's house (and also give a not-so-subtle hint about their health status), I highly recommend the treadmill walking desk as a good present for writers.
You can buy the treadmill walking desk here.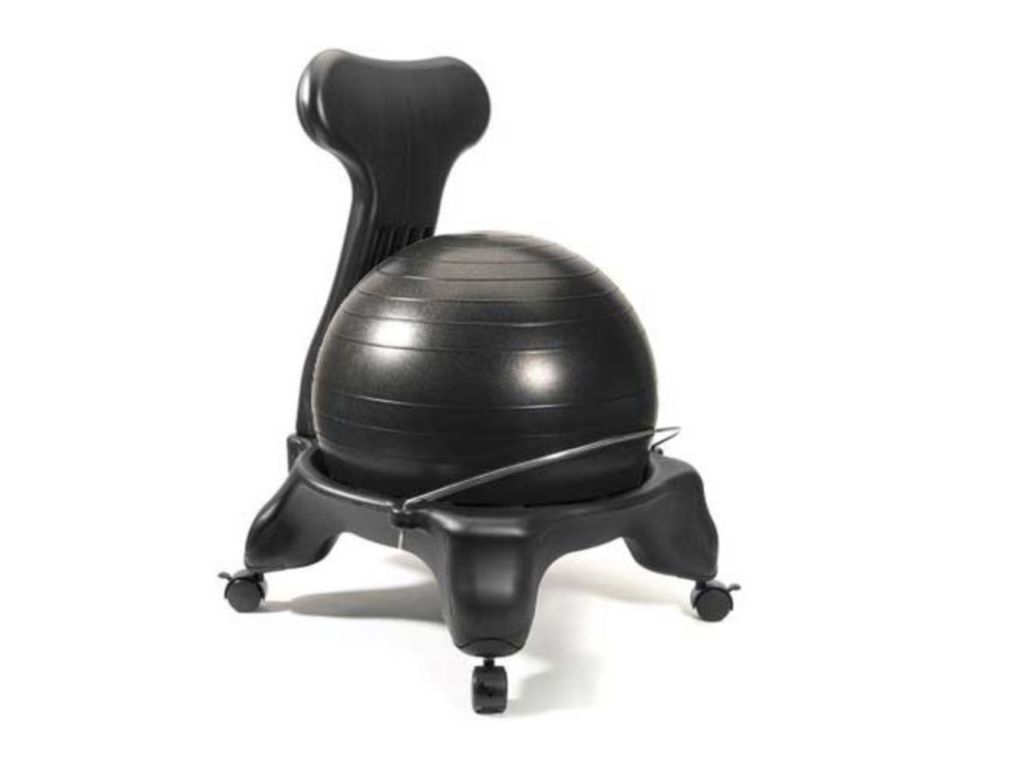 Can you tell I'm on a bit of a health kick here?
If you can't afford a treadmill writing desk for the writer in your life but you want to spend a little bit more than what you would on a yoga mat, a yoga ball chair is a happy medium.
This will help correct all those pesky back problems that accumulate as a result of many hours in the chair writing.
It will also help back your midsection taut and toned from having to keep yourself stable.
You can buy the yoga ball chair here.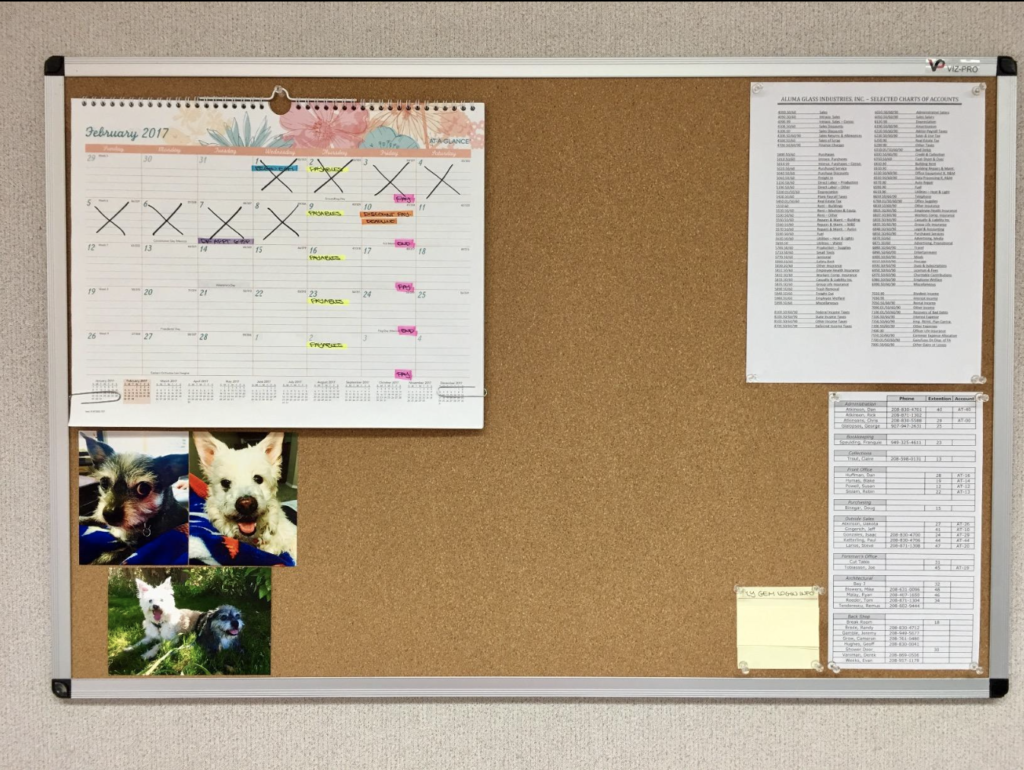 One of the most important part of any writer's career is storyboarding.
And one of the best ways to storyboard is to simply get a big corkboard, write your scenes and character details down on little flashcards, and pin them to the board and move them around.
This is one of those gifts that are very thoughtful and writers will appreciate this one because few people would have thought to gift this.
You can buy the cork board here.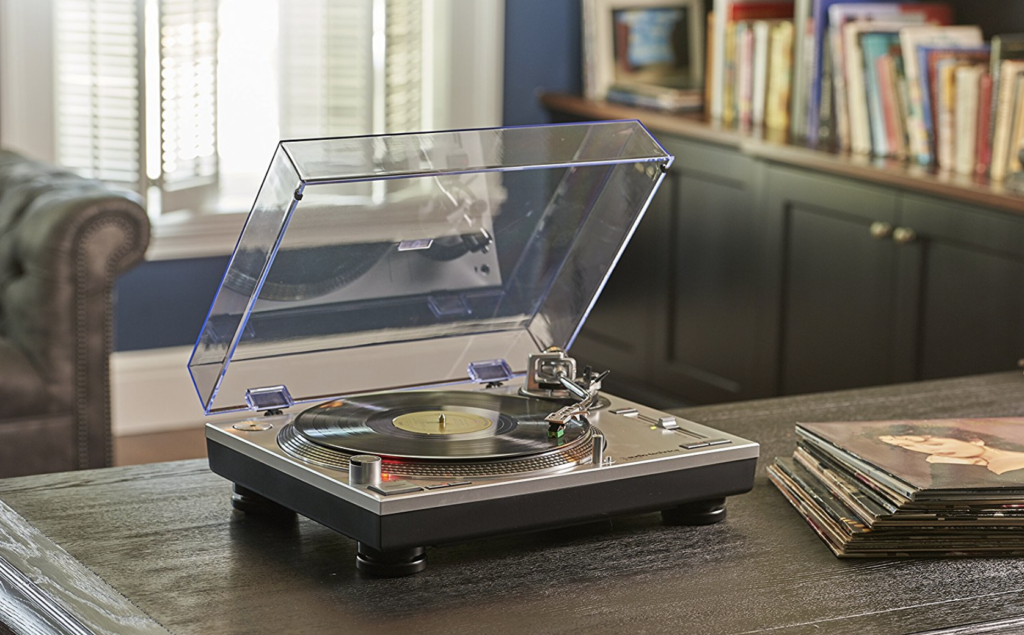 I love listening to music while I read or write.
But I'm an analogue guy born in a digital world.
Nothing beats the warmth and tactile pleasure of a real vinyl turntable. I love flipping the records, watching the needle drop, and sitting back with a good book and a whiskey while listening to classic jazz.
If you're going to treat someone to a vinyl record player, you'll get the most bang for your buck from the Audio-Technica turntable.
You can buy the vinyl turntable here.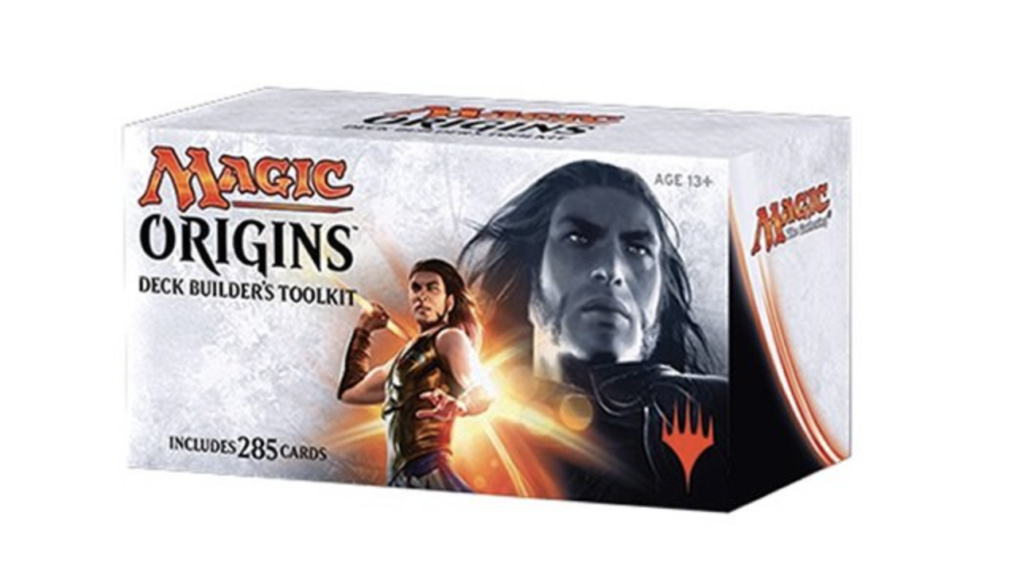 If the writer you're buying for is writing fantasy or science fiction, there's a high chance that they are already familiar with Magic the Gathering.
In the rare event that they are not, a starter deck of Magic the Gathering playing cards would make a fantastic gift.
You can learn so much about storytelling, world-building, and character creation from these beautiful cards and this ingenious game.
Plus it is such a fun game to play during the holiday season with family.
Allow some time for a learning curve but once you've got the rules down it is so much fun.
You can buy Magic the Gathering here.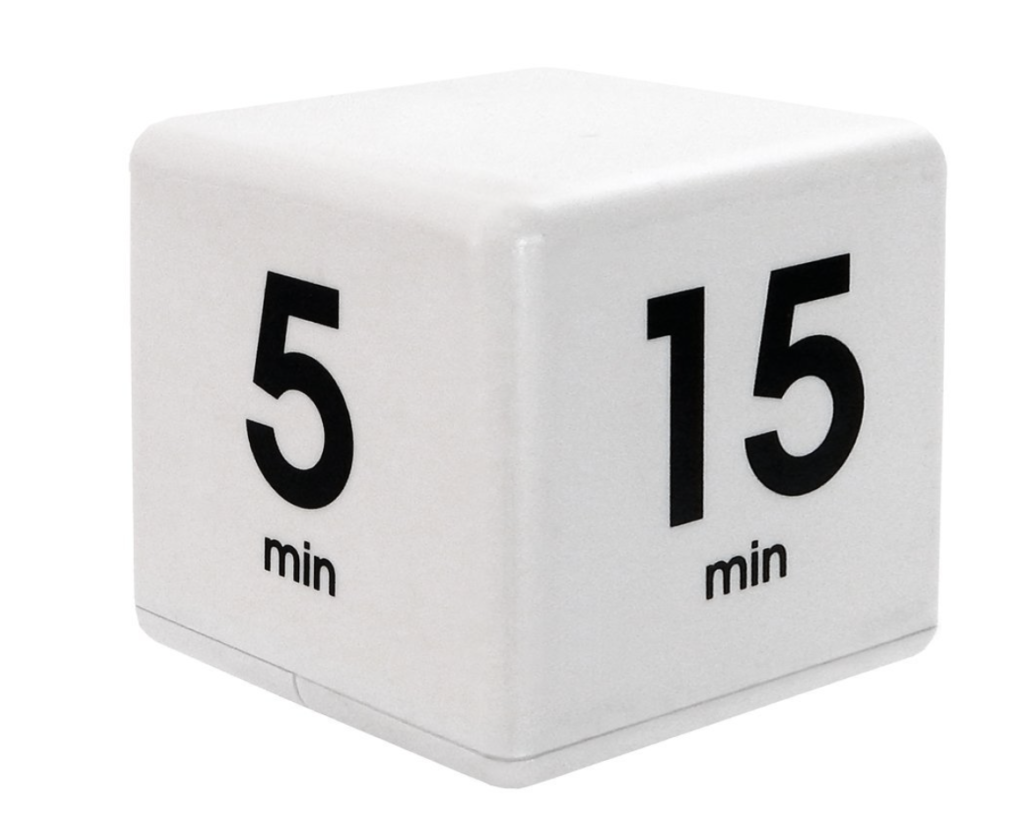 The Pomodoro technique has saved me from procrastination and allowed me to be productive many times over the past few years.
The principle is basically timed periods of work (nothing but work) and then planned mini-breaks.
For example: work 20 minutes, rest 5 minutes, repeat.
This actually allows you to be more productive than simply slogging through because you benefit from motivating rewards of down time.
You can just use the timer on your phone for free but if you are looking for a stocking filler gift idea for the writer in your life, the Pomodoro timer is a good one.
You can buy the Pomodoro Timer here.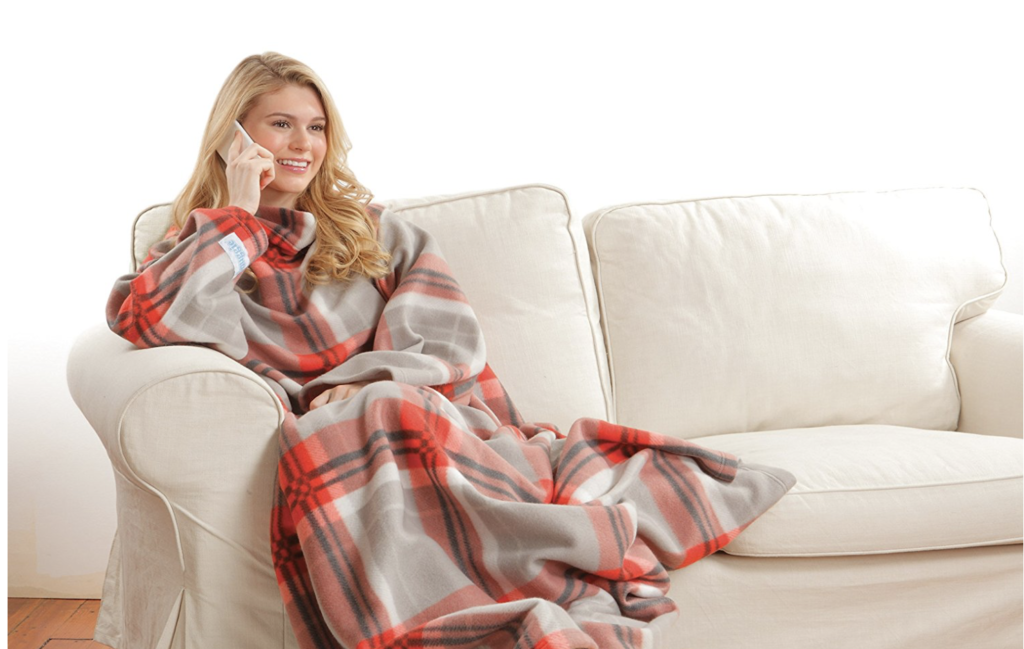 Pretty self-explanatory.
We readers and writers like to be comfortable.
And the Snuggie is pretty damn… snug.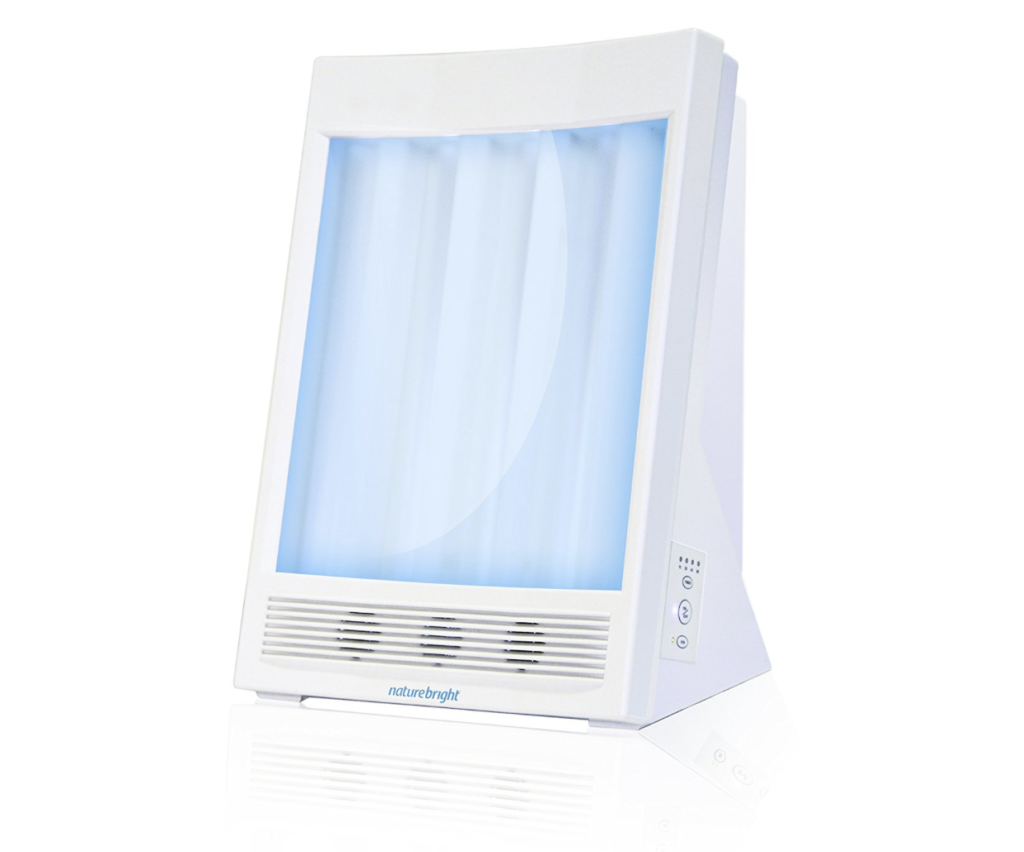 Very few of us get the amount of sunlight we actually need in order to be happy and healthy.
For writers (especially those not in a tropical climate) this is an even bigger problem because we're cooped up inside most of the day.
The answer is this light box, which replicates the sun's rays and can give you the correct amount of daily Vitamin D with just 30 minutes of use a day.
Perfect gift for the writer who stays indoors with the curtains closed all the time (like me).
You can buy the light box here.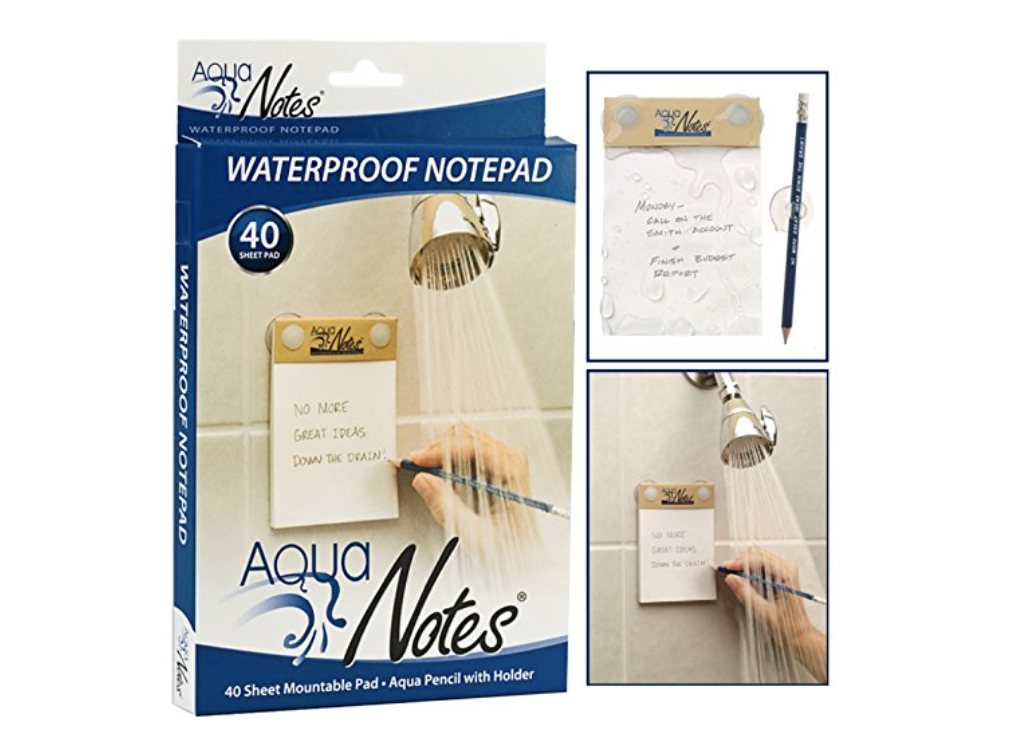 This is another perfect stocking filler for writers.
There's something about being a shower that just sparks creativity.
The problem is that more often than not we forget our great ideas as soon as we get out of the shower.
Not any more!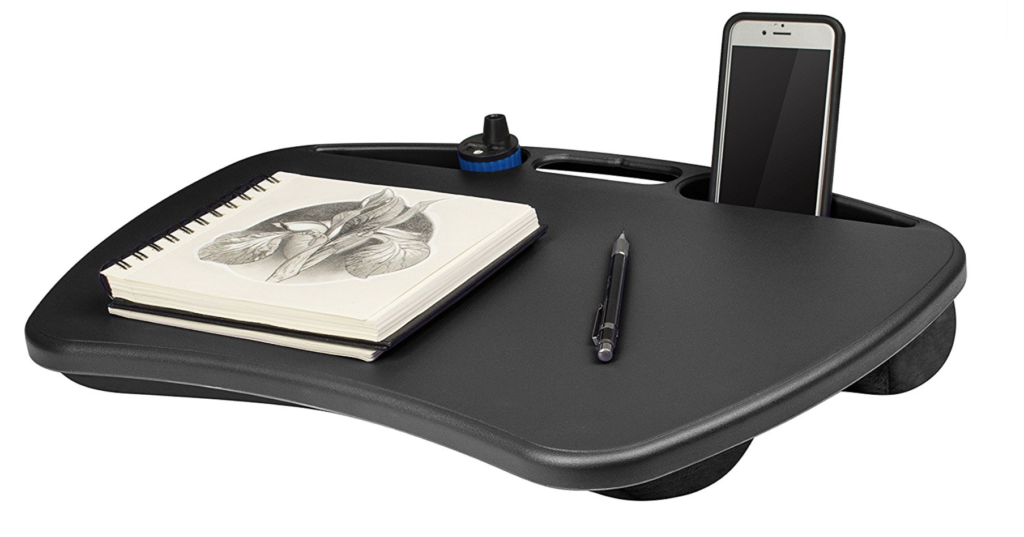 For the writer who likes to make stories in bed without burning their balls (or vay-jay-jay) on the bottom of their laptop.
This writing desk is cheap, has little holders for all your bits, and has come highly recommended with like 1,000 5-star reviews.
You can buy the lap writing desk here.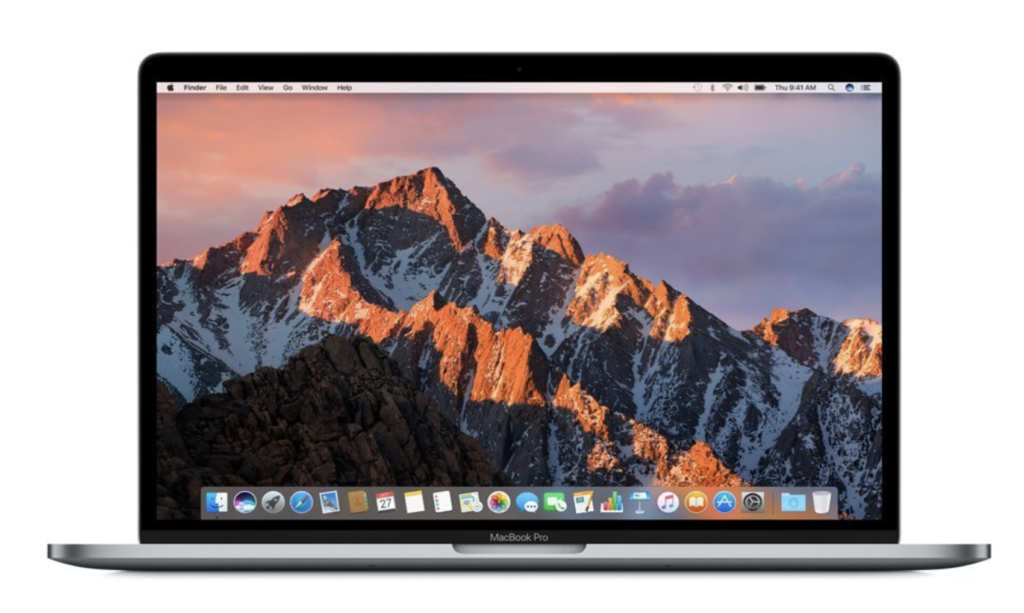 Is the writer in your life one of the few writers who still have discovered the joys of Apple computing?
When you get a Mac, you can suddenly download all these awesome writing apps (like Scrivener) and the whole process just feels smoother.
Bit pricy but a Mac is the one of the best gifts I've ever received and has certainly helped my writing career over the years.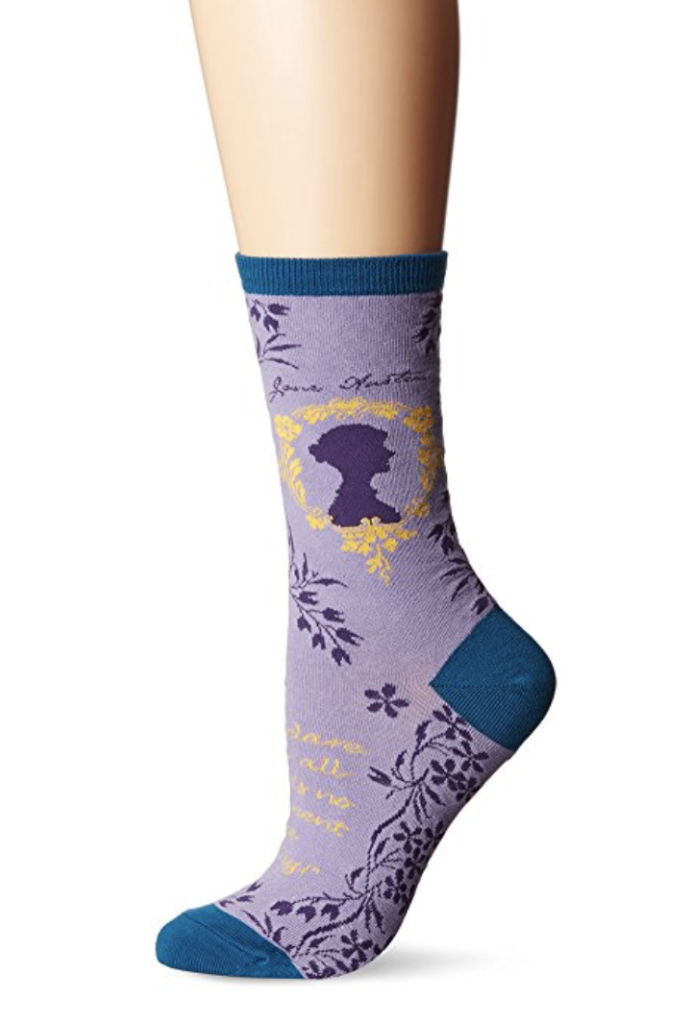 As a gift, socks always suck.
Unless they're these snazzy Jane Austen socks.
I've got a pair (yes, I know they're for girls) and I've gotta say they're super comfortable.
You can buy the literary socks here.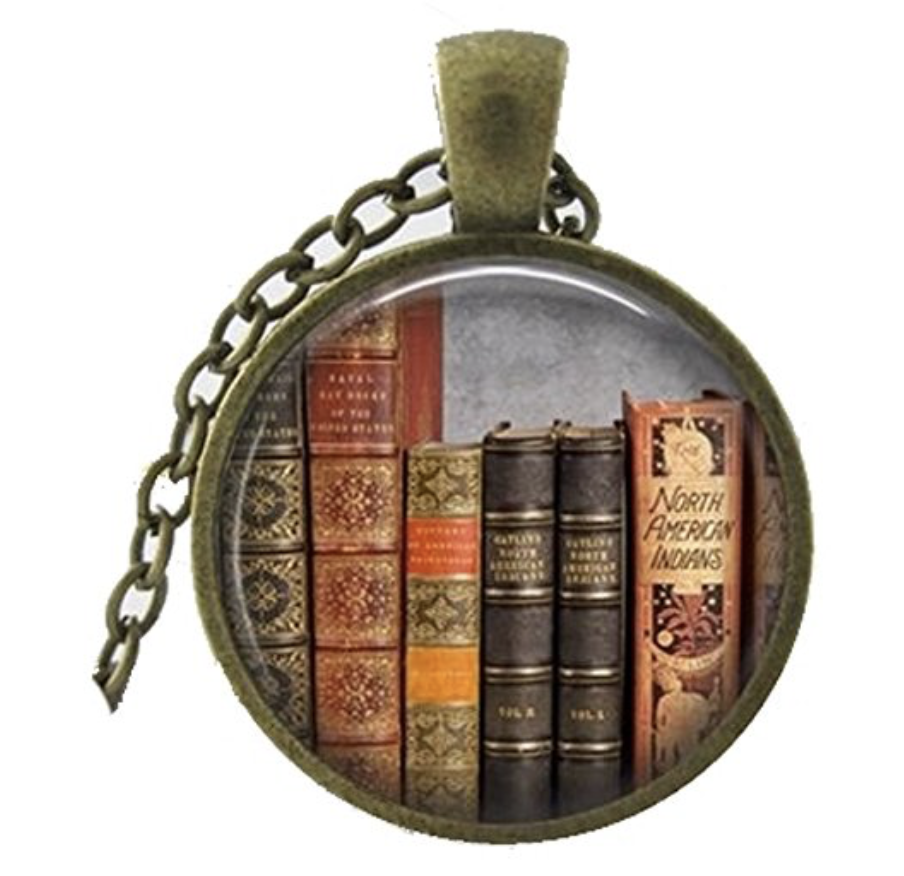 If you're on a budget or just looking for a cheap stocking filler, this bookish pendant is very nice.
The chain isn't the best quality but the pendant is cute and nice enough for three bucks.
You can buy the book necklace here.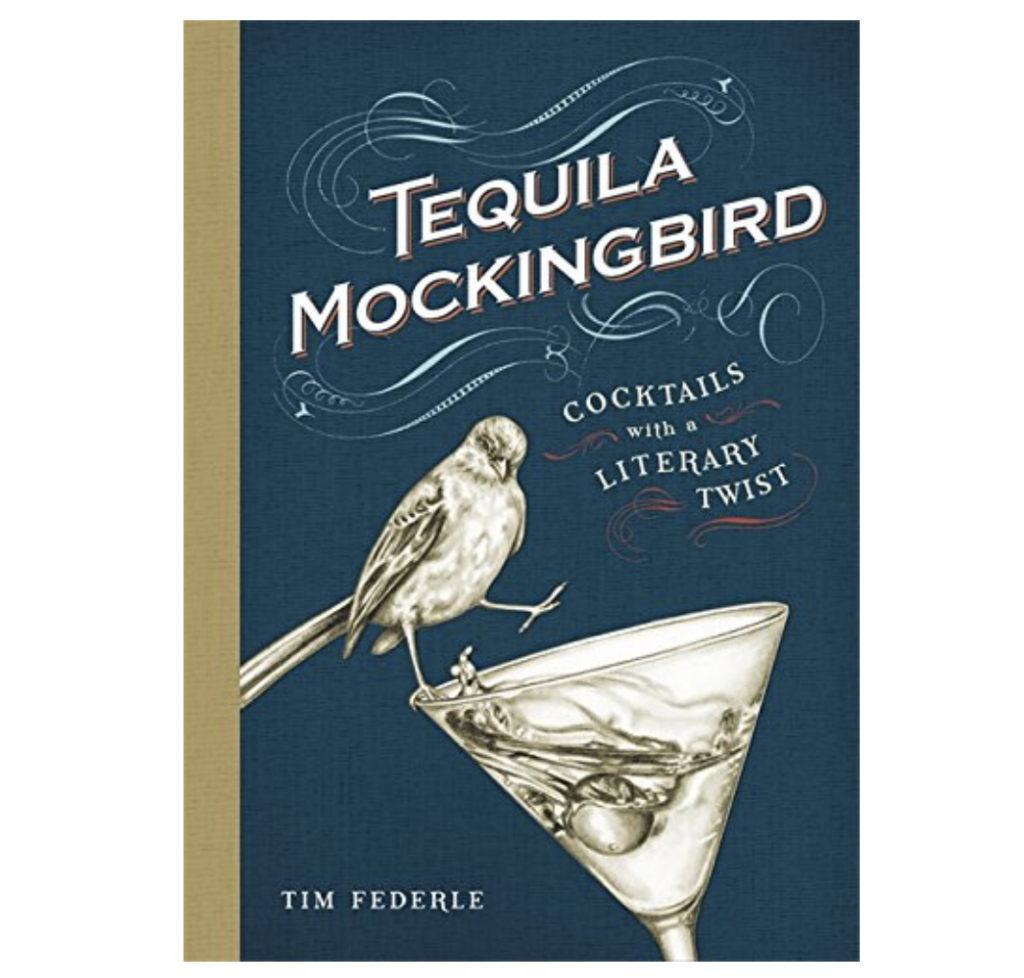 I love the tagline for this bestselling literary cocktail recipe book:
"Even if you don't have a B.A. in English, tonight you're gonna drink like you do!"
This is a gorgeous hardback book and makes a fantastic gift for the literary lover who enjoys a tipple or three.
You can buy Tequila Mockingbird here.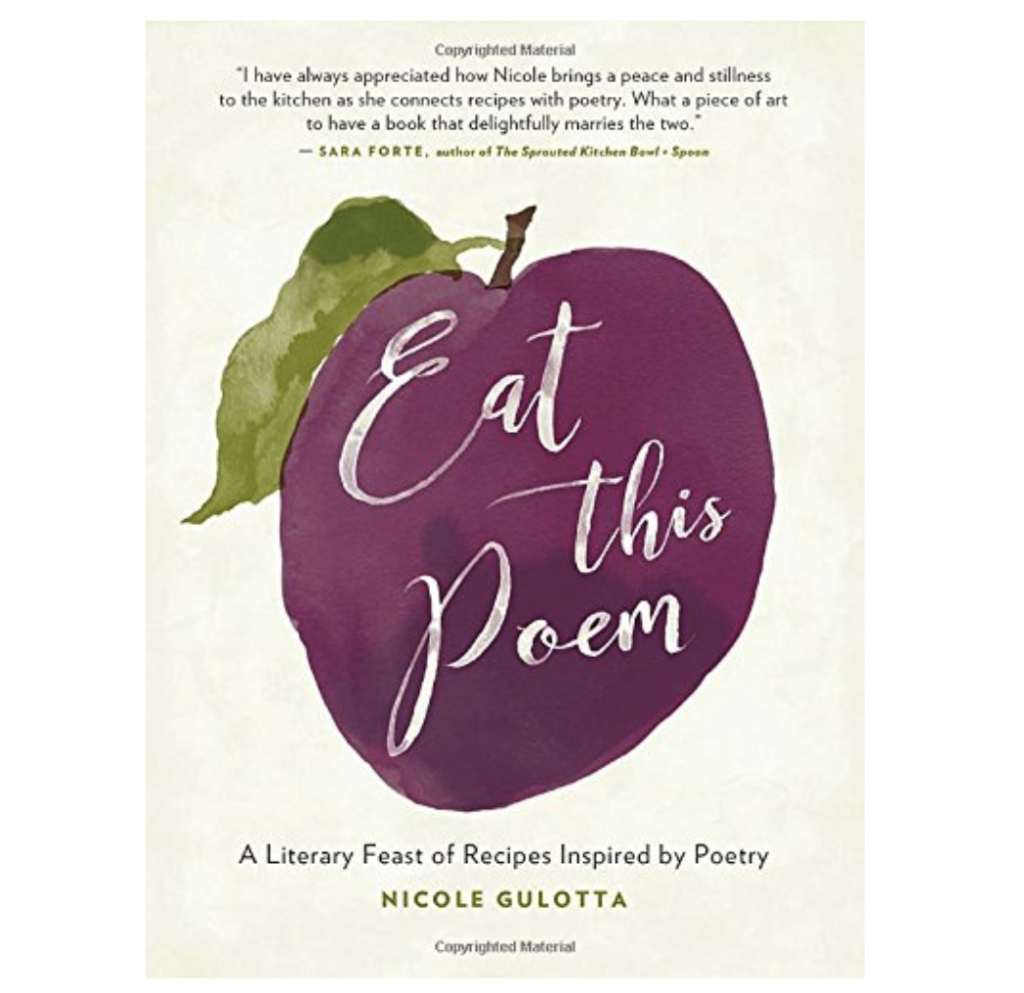 This is a great gift for the book lover who also enjoys making and eating good food.
I really love the idea of this gift (and wish I had thought of it myself).
You get a themed poem and then an actual recipe that pairs with the poem.
Beautiful!
You can buy Eat This Poem here.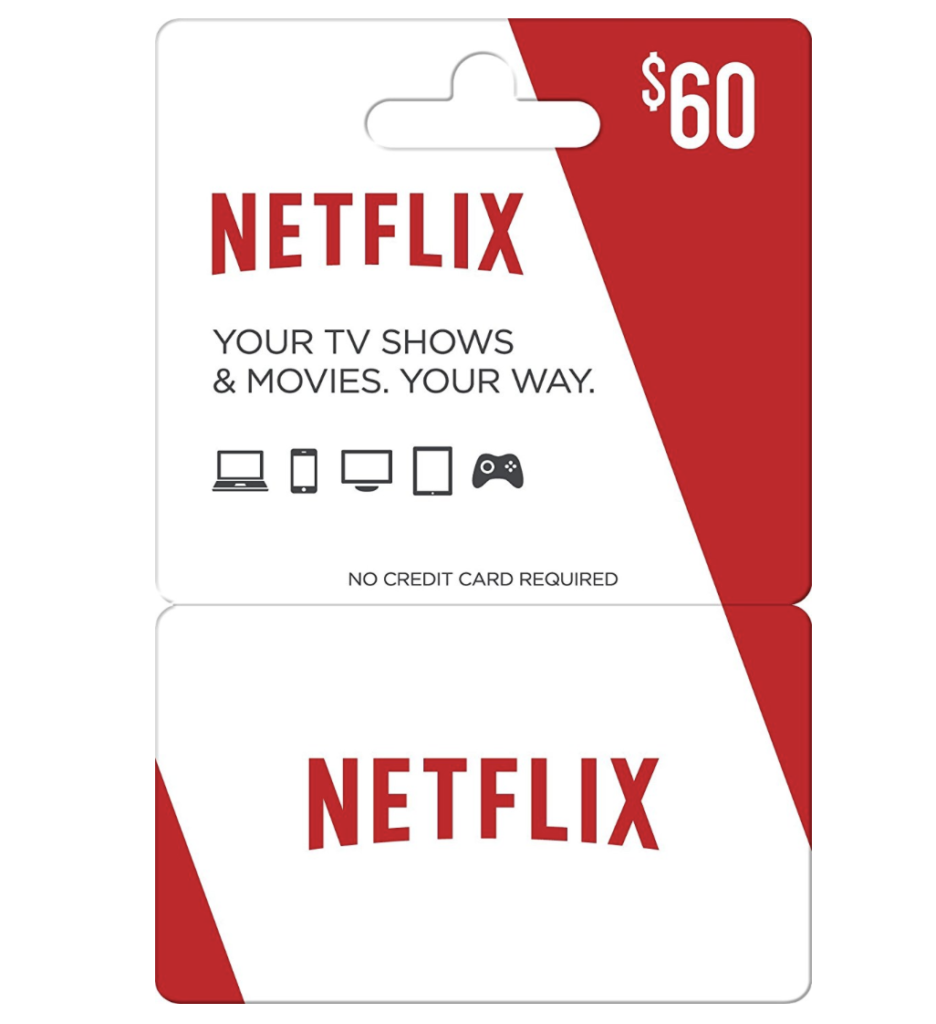 You can't go wrong with a Netflix gift card.
This is a great gift for writers and readers alike because Netflix has been producing original content and great stories like crazy recently.
I love to study different story and character techniques when I watch my Netflix over dinner and I'm sure I'm not alone in that.
You can buy a Netflix gift card here.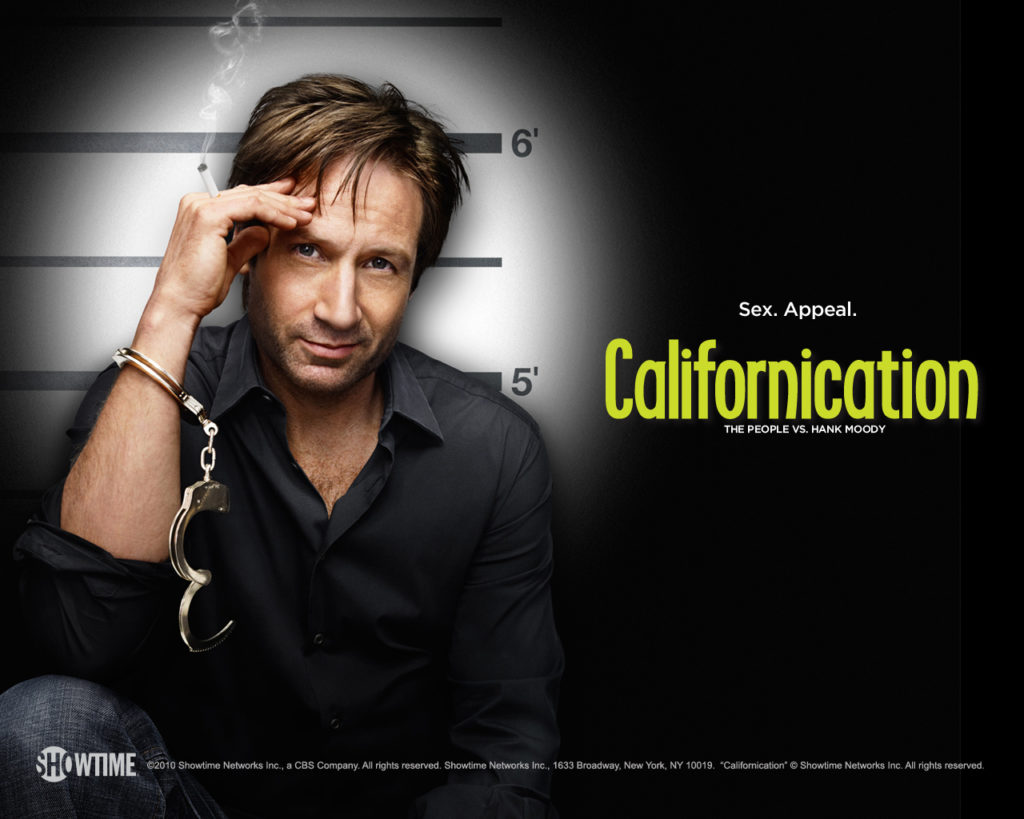 If you're looking for a specific TV show for the writer in your life, the obvious choice seems to be Californication.
David Duchovny is perfect in the role of alcoholic blocked writer Hank Moody.
The show is a lot of fun, well acted, well written, and hilarious.
You can buy Californication here.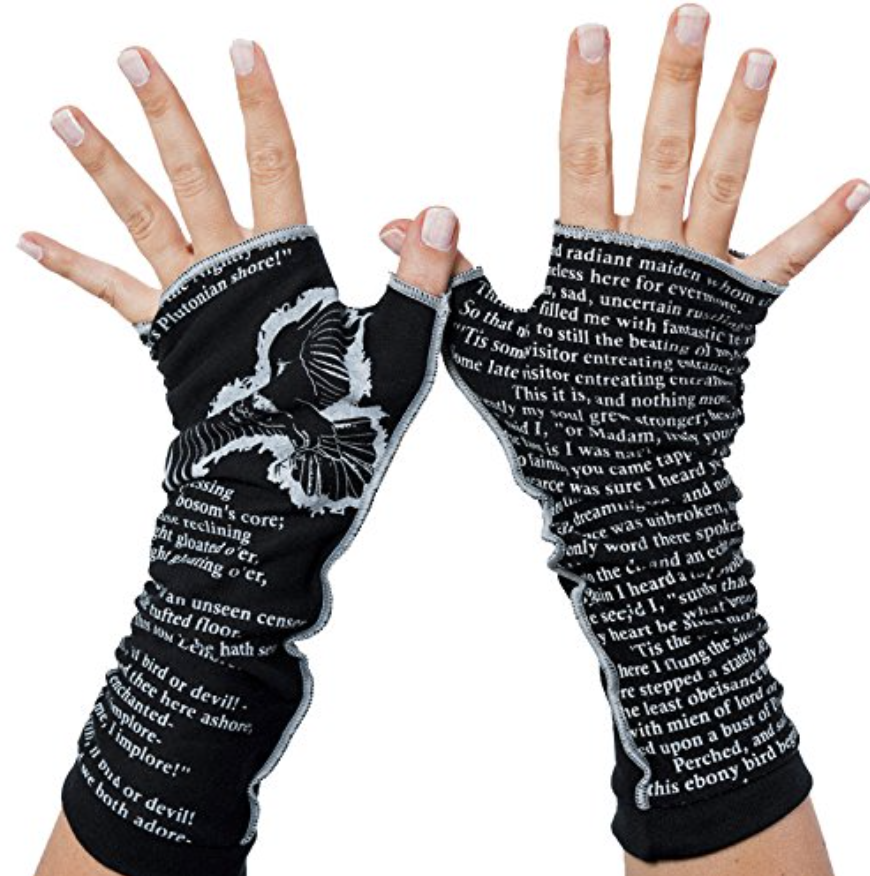 Maybe a bit of a silly idea.
Writing gloves – who needs them?
But these ones inspired by Poe's The Raven (and also the Alice in Wonderland version) are so beautiful that I wouldn't mind getting them in my stocking and I'm sure a lot of book lovers and writers would love them.
You can buy the writing gloves here.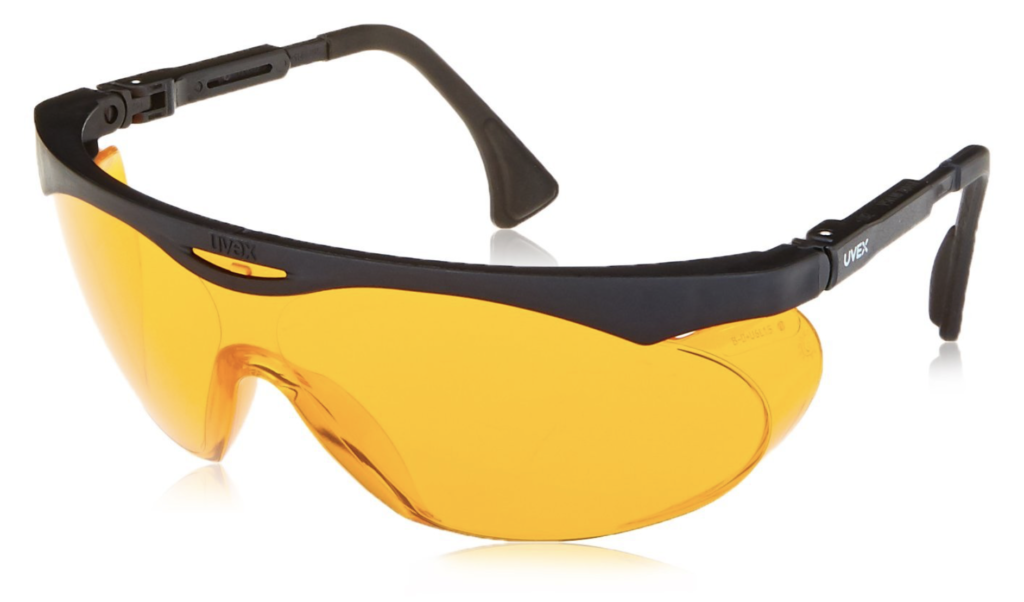 I love writing but I hate screens.
It seems like every facet of my life is now dominated by screens and it's starting to take a toll.
I sometimes like to write before bed and, seeing as that often involves a computer, I end up suffering from onset insomnia. 
I haven't tried these glasses personally yet but judging from the reviews they are perfect for wearing before bed if you have any screen time.
You can buy the blue blocking glasses here.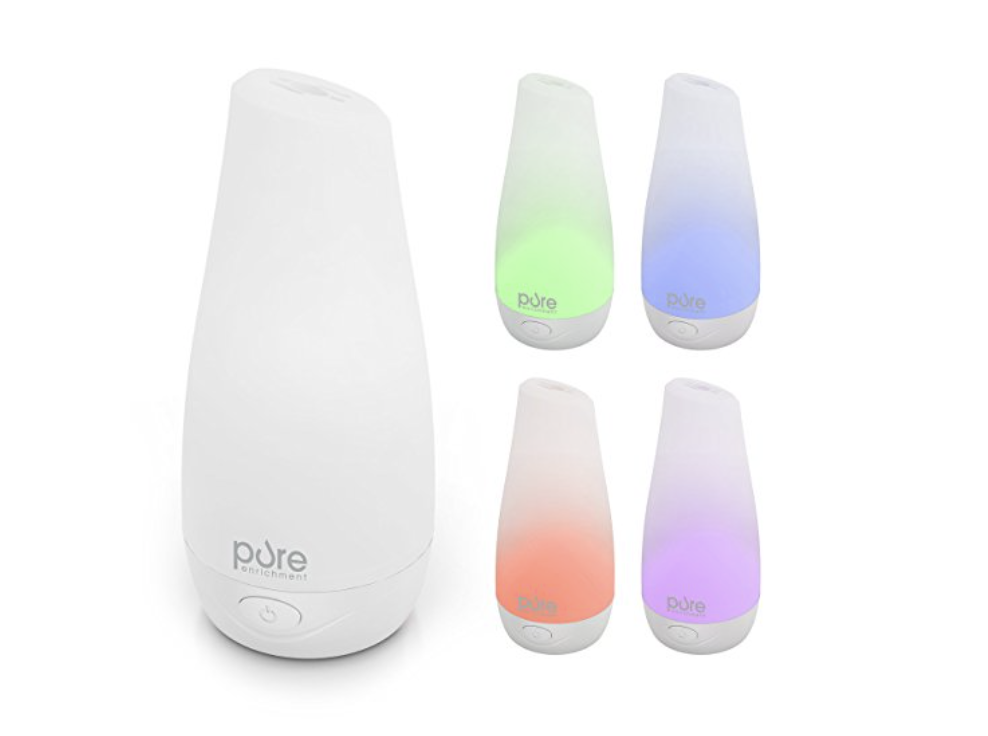 Us writers are emotional creatures. We do well with things that stimulate our senses.
Pretty lights and smells are a great addition to any writer's creative den. 
This is sure to get any writer's juices flowing.
You can buy the oil diffuser here.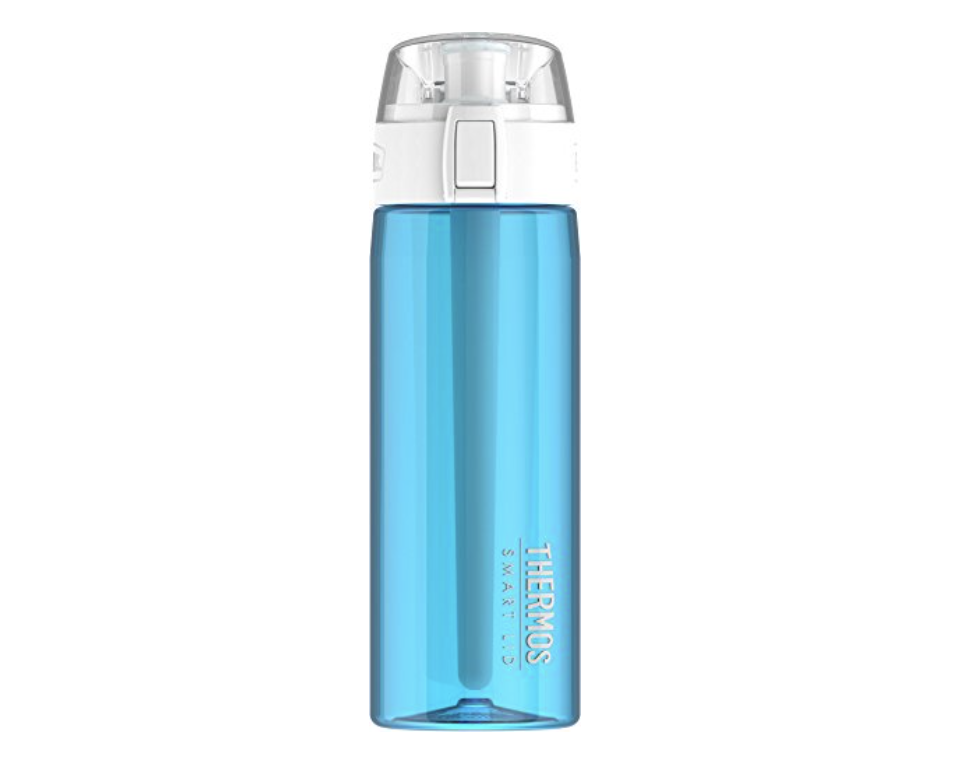 Writers need a clear mind to create.
Problem is that most people – not just writers but everyone – is chronically dehydrated.
You can fix that problem and lubricate your favourite writer's brain by getting them a thermos that tracks their water consumption. Kind of like a Fit Bit but for water.
You can buy the bluetooth hydration tracker here.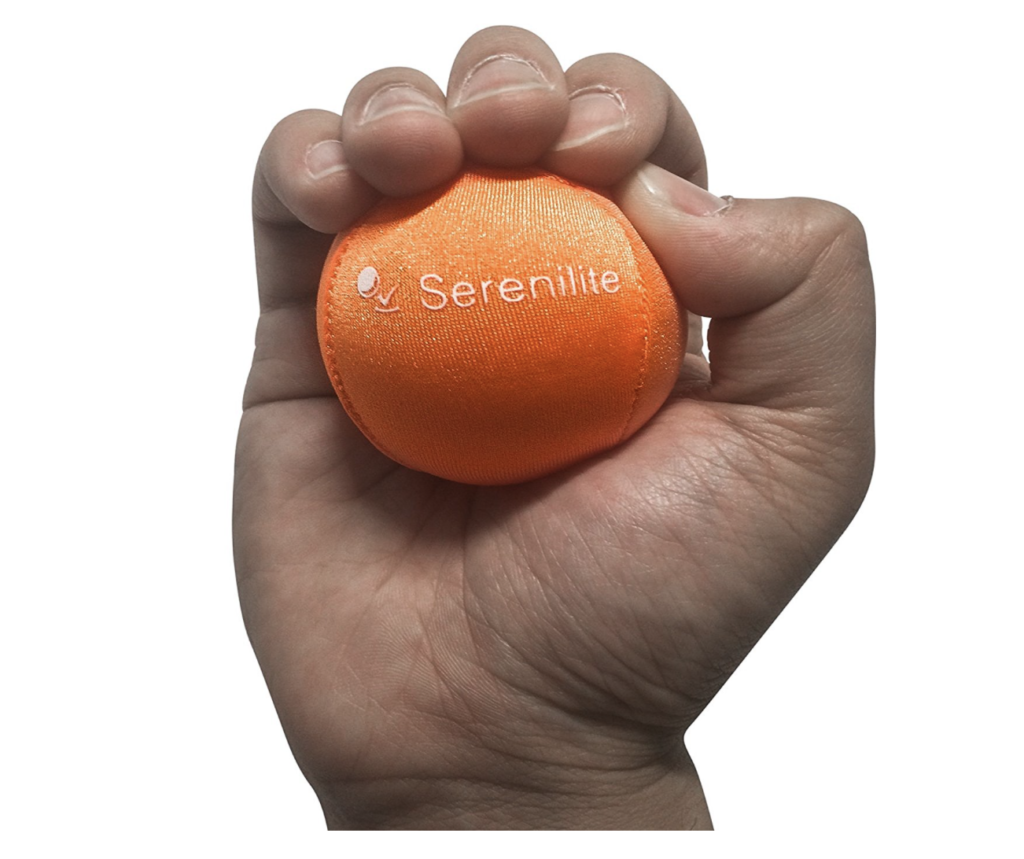 Writers work with their hands all day and so we carry a lot of stress there.
Sure, we're not doing heavy manual labour but our fingers are cramped and contorted into unnatural positions for long hours at a time.
It's healthy to give our hands a little stretch and a light massage from time to time. Plus it's just nice to squeeze something round while we're thinking.
You can buy the stress relief ball here.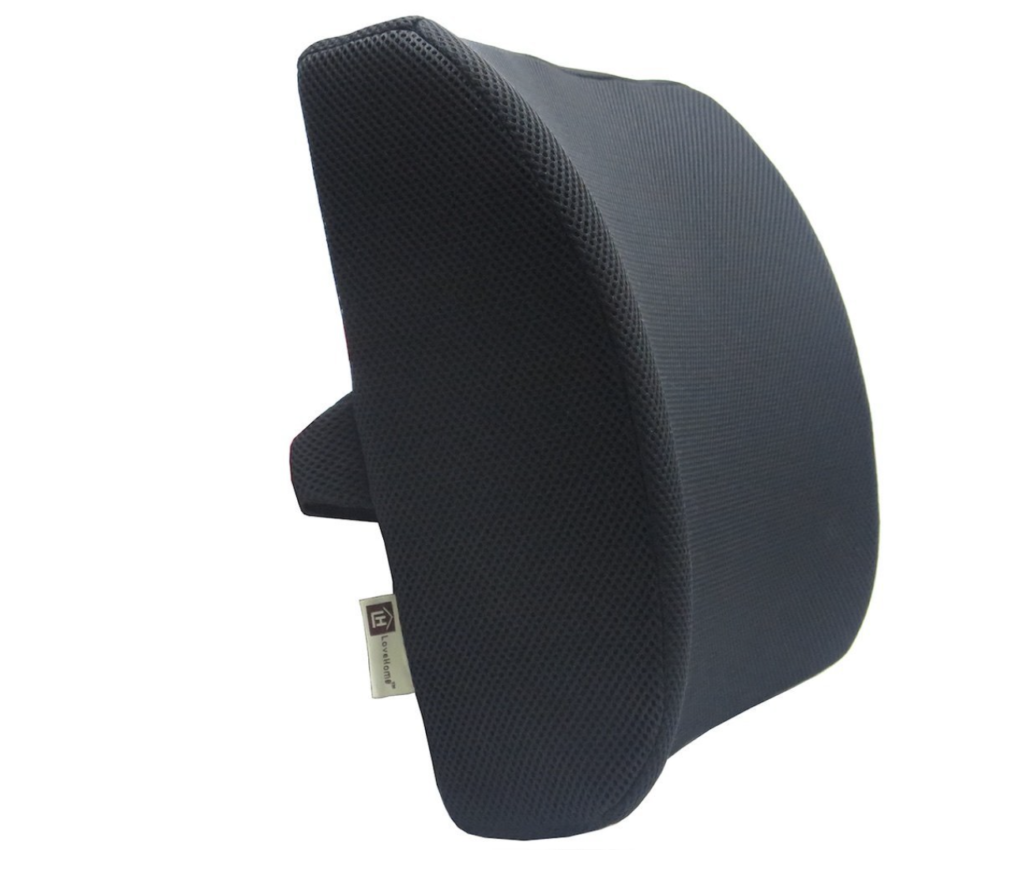 Long periods of sitting at a desk will very quickly mess you up.
Don't they say sitting is the new smoking? Something like that…
If the special writer in your life is going to be at desk all day, show them some love and help ease their back pain with an affordable yet effective cushion.
You can buy the memory foam back pillow here.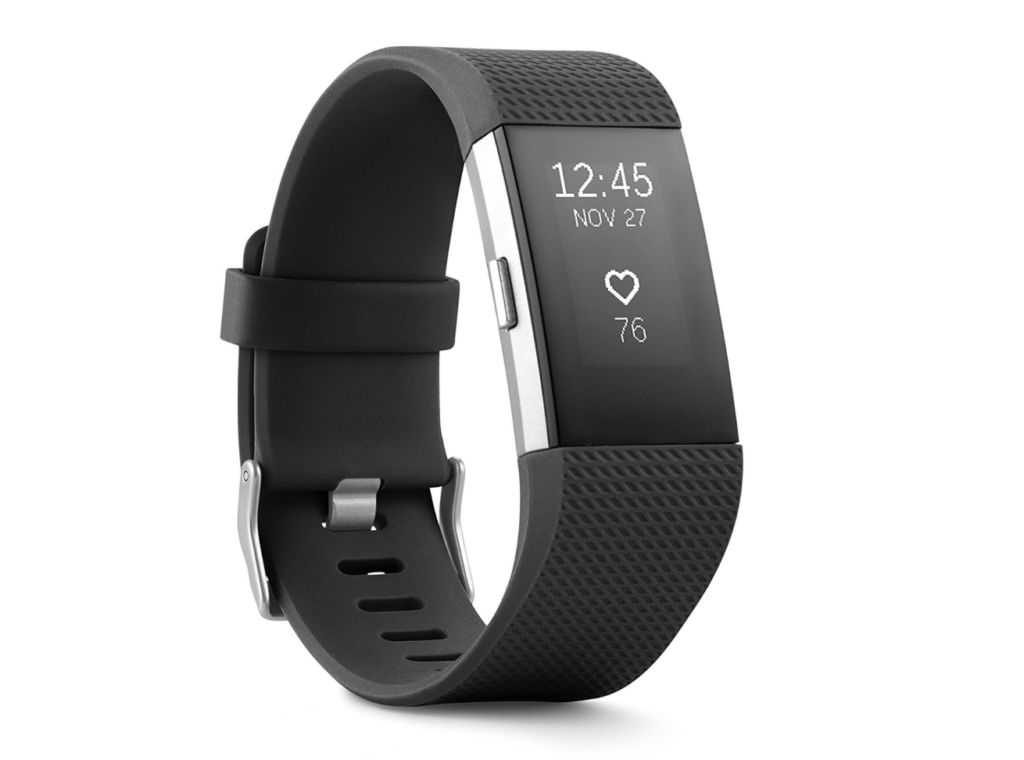 You can see I'm on a bit of a health kick with a lot of these items but I think it's important. Especially when you're choosing gifts for writers – people who spend a lot of time sedentary.
I got a Fit Bit earlier this year and it did wonders for my cardiovascular health, decreasing my heart rate and blood pressure, and also my creative mind.
Writers get tons of ideas on long walks. 
Long walks are intimidating at first but if you gameify it like Fit Bit did with the step goals, it's easy and fun.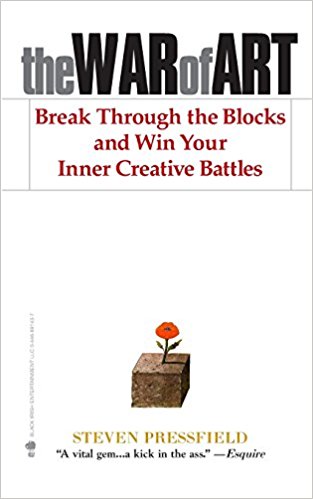 This book by Steven Pressfield is perfect for the writer who is facing resistance in their creative life.
Do you know someone who is always talking about "someday" writing a novel? Or someone who complains about "writer's block"?
Then do them a huge favour and buy this book. This book has been a godsend for countless creatives around the world and is fairly eye-opening for many writers.
You can buy The War of Art here.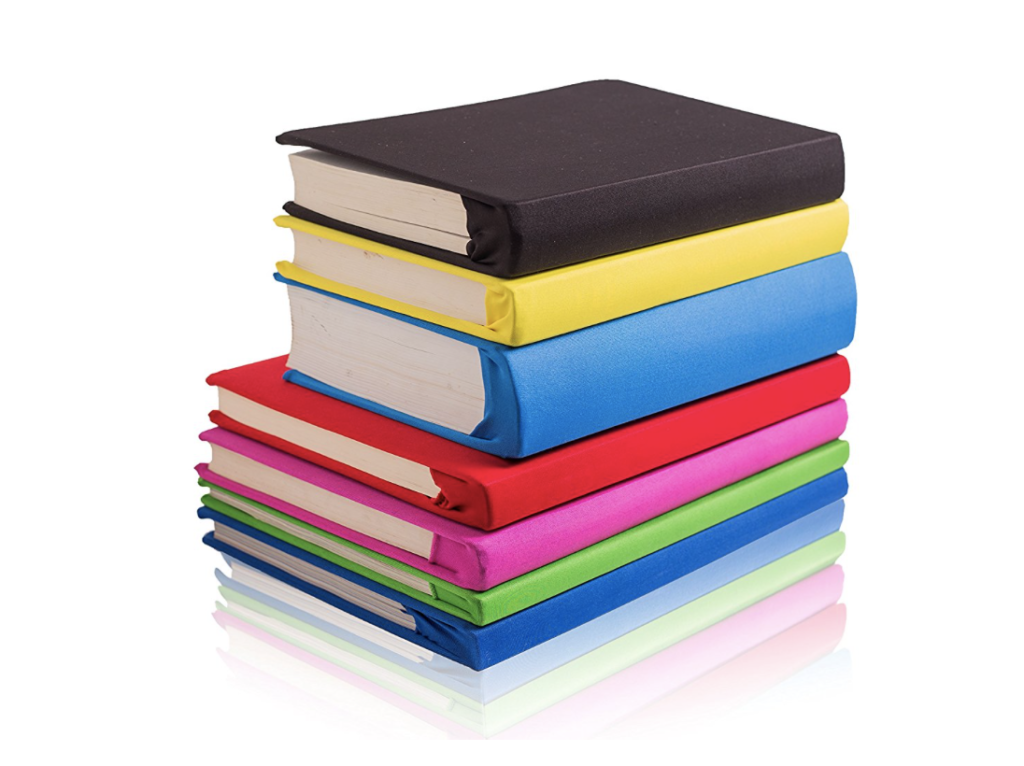 Want the book lover in your life to be able to enjoy hardcore erotica on the train without fear of judgement?
Get them some book covers!
They're also the perfect gift for anyone who needs to protect their book covers from damage – great for students who will have to return their textbooks at the end of the year.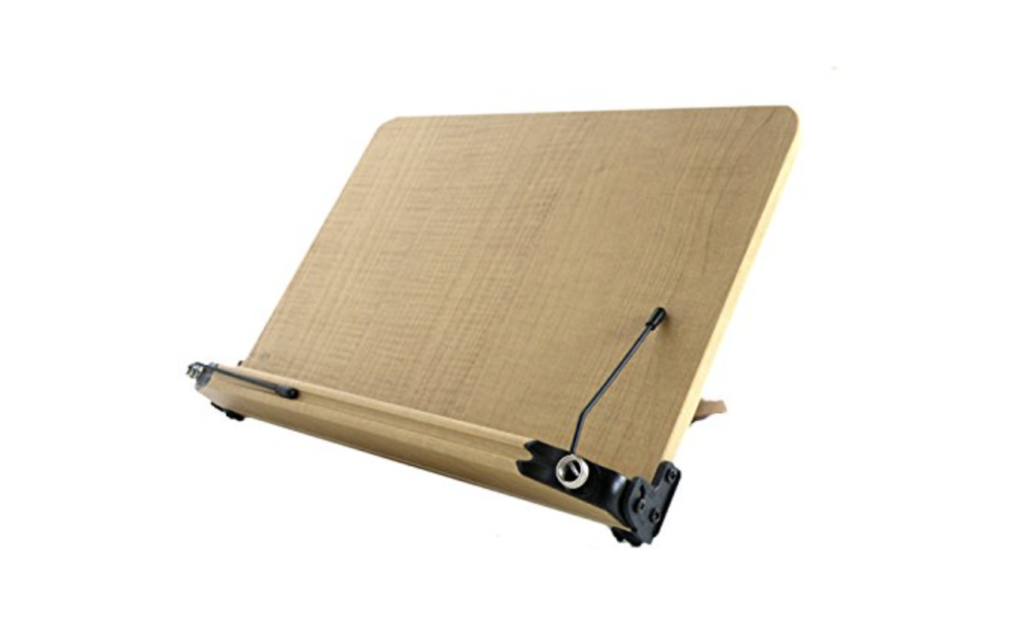 For the reader who is just too damn lazy to keep their book open with their hands.
Book stands are also a great gift for chefs who need to follow a recipe but obviously have their hands busy.
You can buy a book stand here.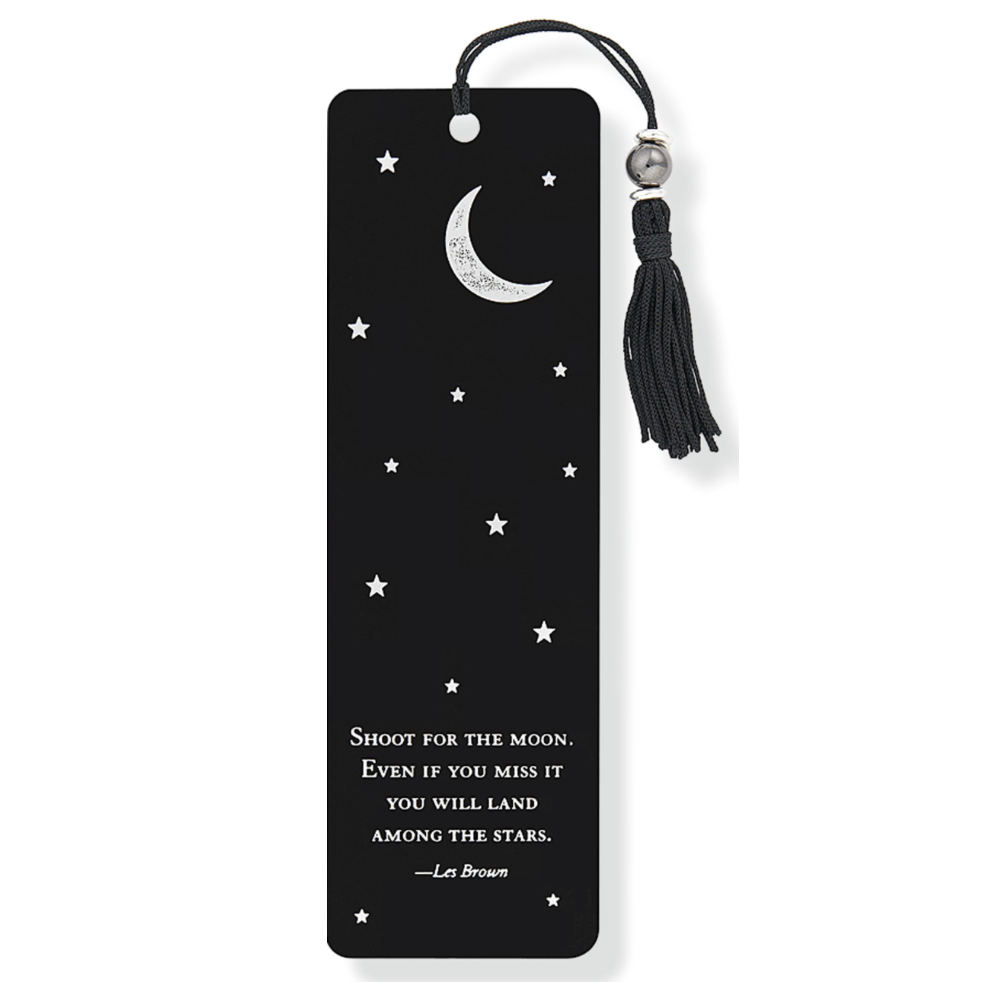 Bookmarks are always great stocking fillers. 
Pick one with a pretty cover, one that has motivational or literary quotes on them, or one that has something the special book lover in your life would enjoy looking at whenever they open and close their books.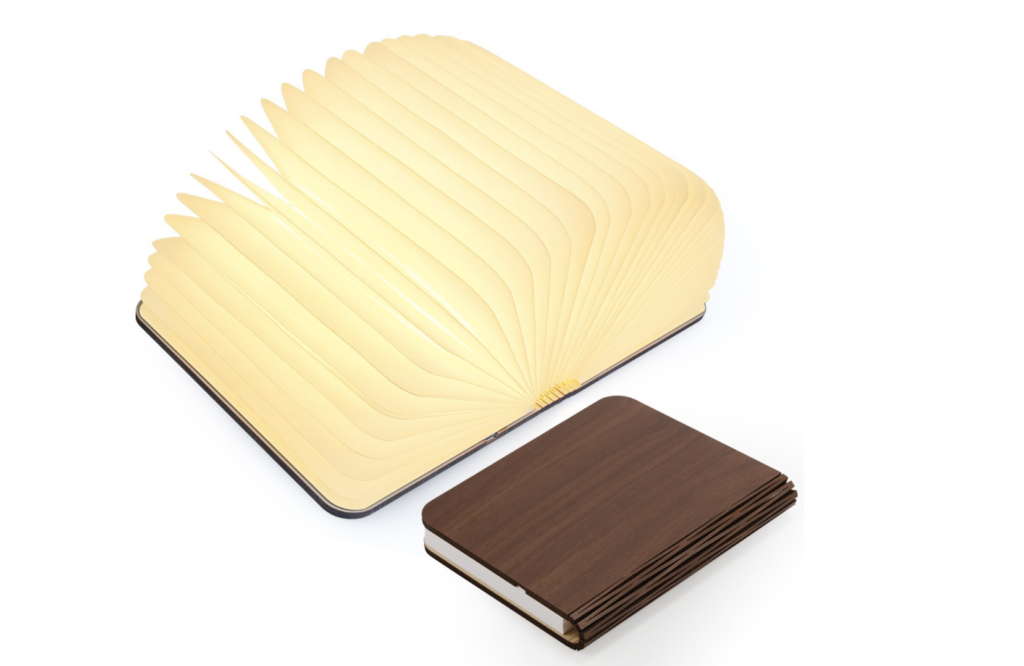 This one is pretty freaking cool.
It's a book-shaped LED desk light. Very cool piece to have on your bedside table. Totally gets you in the mood for reading in bed.
This one is environmentally friendly and USB rechargeable (no batteries needed) and just looks beautiful. The price is also on point. 
You can buy the Lumio book lamp here.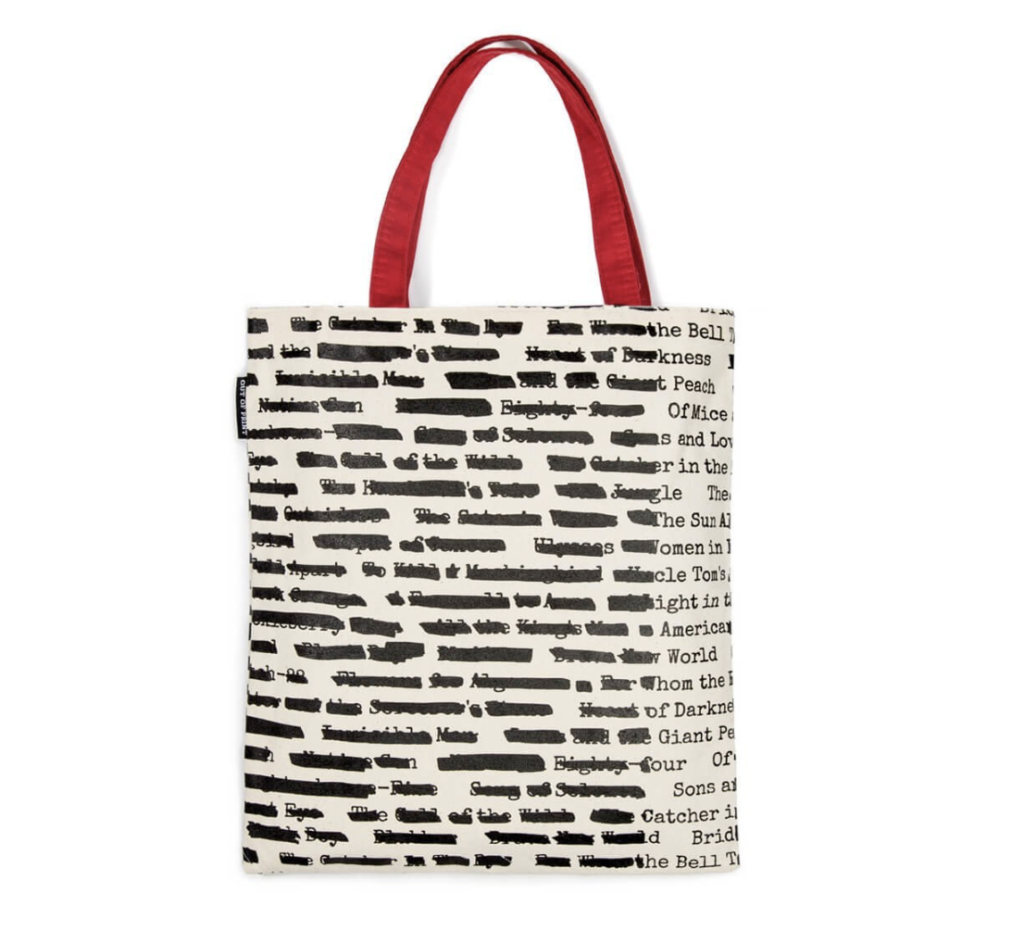 I personally wouldn't want a tote bag but a lot of girls seem to love these things. Especially if they have some pretty or edgy design on them.
This banned books tote bag is pretty current and I'm sure a ton of book lovers would like carrying their books around in this.
You can buy the literary tote bag here.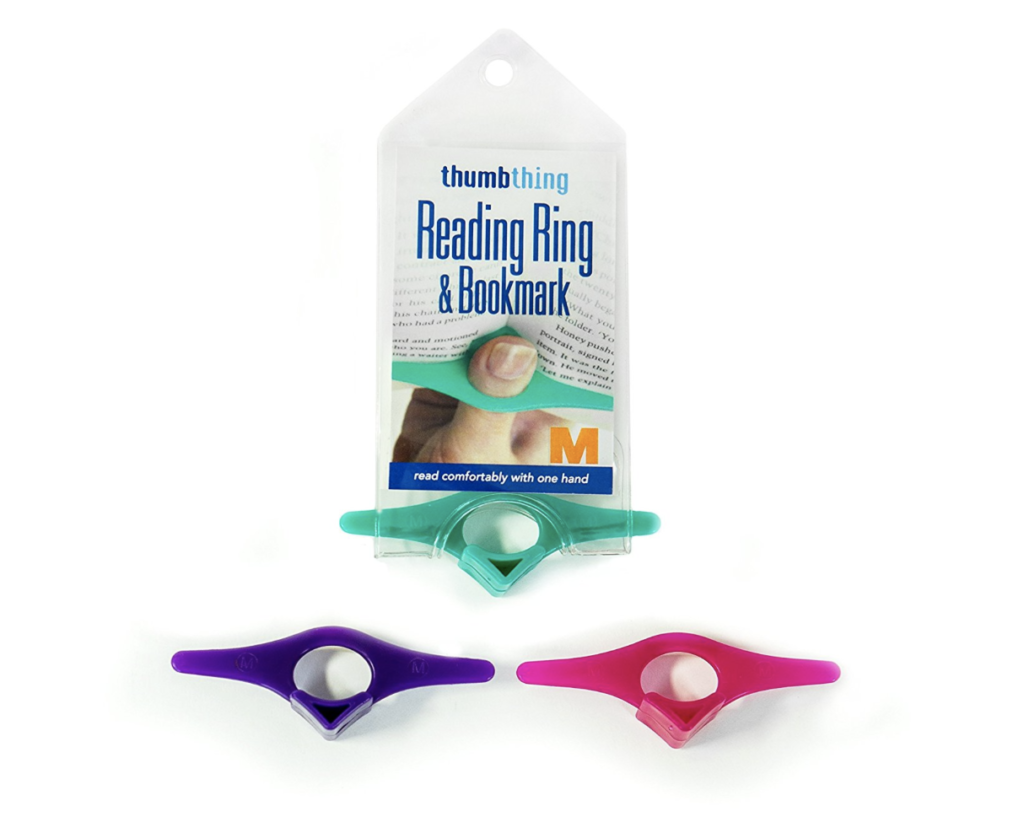 Another stocking filler idea for book lovers.
This reading ring will keep the pages of a book open with ease, making reading more comfortable.
You can buy the Thumb Thing reading ring here.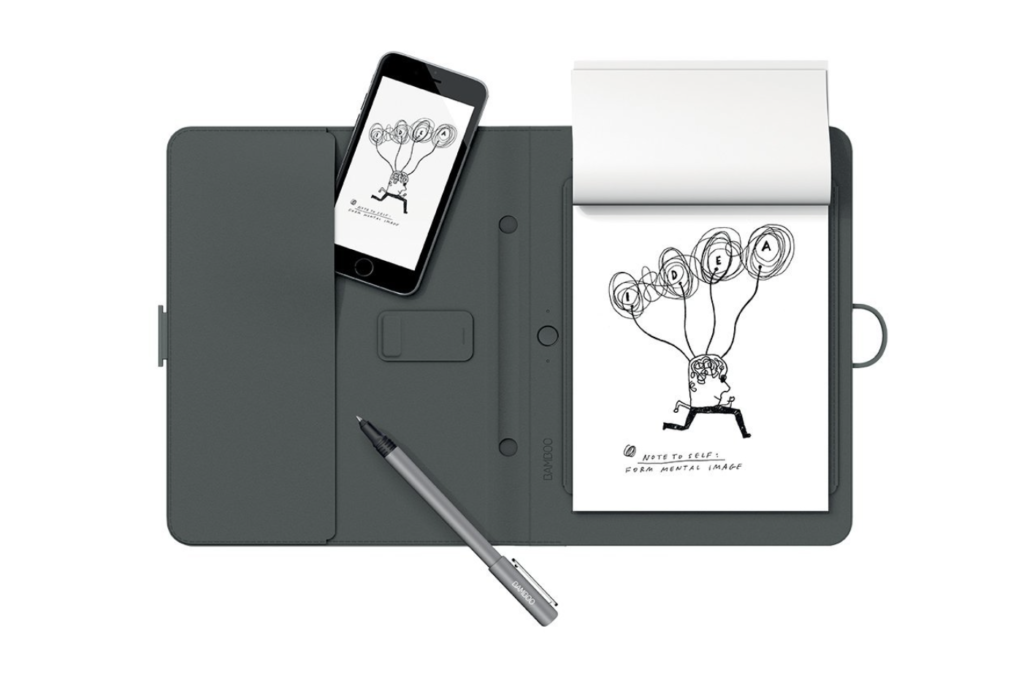 This is nifty and a good present for any book lovers or writers who like a bit of tech.
This gadget allows you to take notes as normal but store them digitally. Imagine all those notes you would normally scribble down wherever can now be captured, integrated, and stored in the cloud for much easier access later.
You can buy the Bamboo Spark here.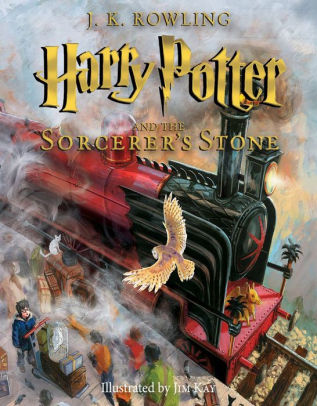 Most book lovers probably already have this illustrated edition of Harry Potter but if they don't you should totally be their hero and gift this to them.
The illustrations are gorgeous and really offer up a new level of appreciating J. K. Rowling's wonderful series.
You can buy the Harry Potter Illustrated Edition here.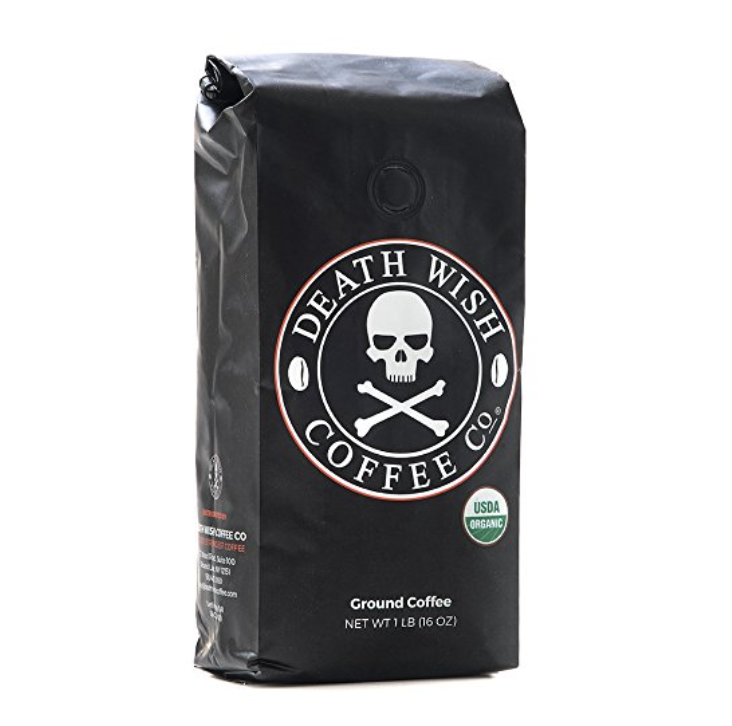 Writers need fuel to write.
And the best fuel out there (that's legal) is coffee.
Scare the crap out of your special writer and show them how much you care about their productivity by shoving this Death Wish Coffee in their stocking.
You can buy Death Wish Coffee here.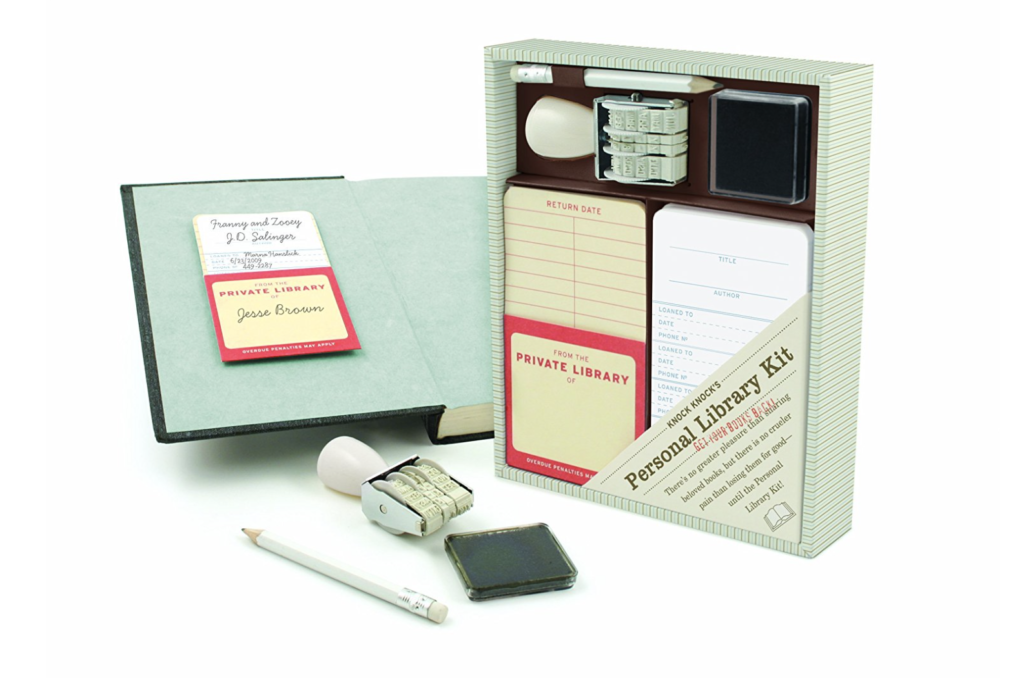 I don't own my favourite books of all time.
Why?
Because I made the mistake of lending them out to friends and never getting them back.
I'm sure many book lovers can relate. That's why this personal library kit is a wonderfully funny and useful gift.
Now your book lover can share their favourite books with more assurance they will actually get them back.
You can buy the personal library kit here.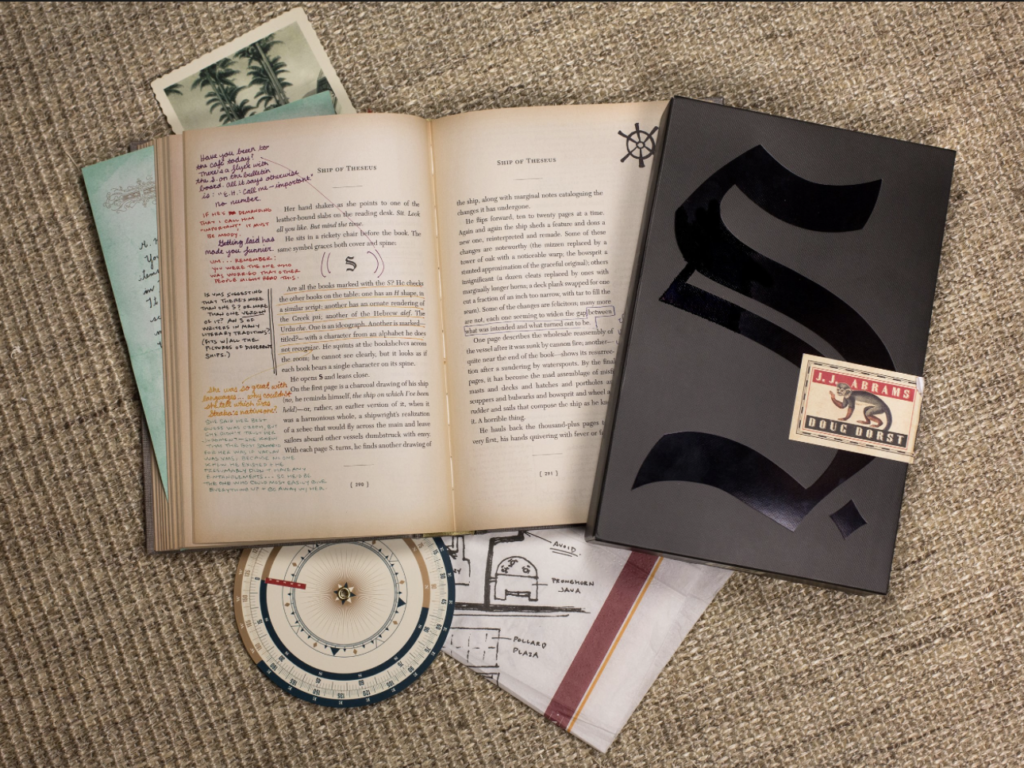 This is one of the most unique reading experiences I have ever had.
This is a book posing as an old university library book covered in scrawling and notes in the margins – the story takes place between two note-takers writing back and forth.
The book itself is stuffed with newspaper clippings, special codes, flyers, postcards and tons of cool stuff that will help you, the reader, follow the mystery along.
This is a great gift for the book lover who wants something different and is tired of the same old books.
You can buy The Ship of Theseus here.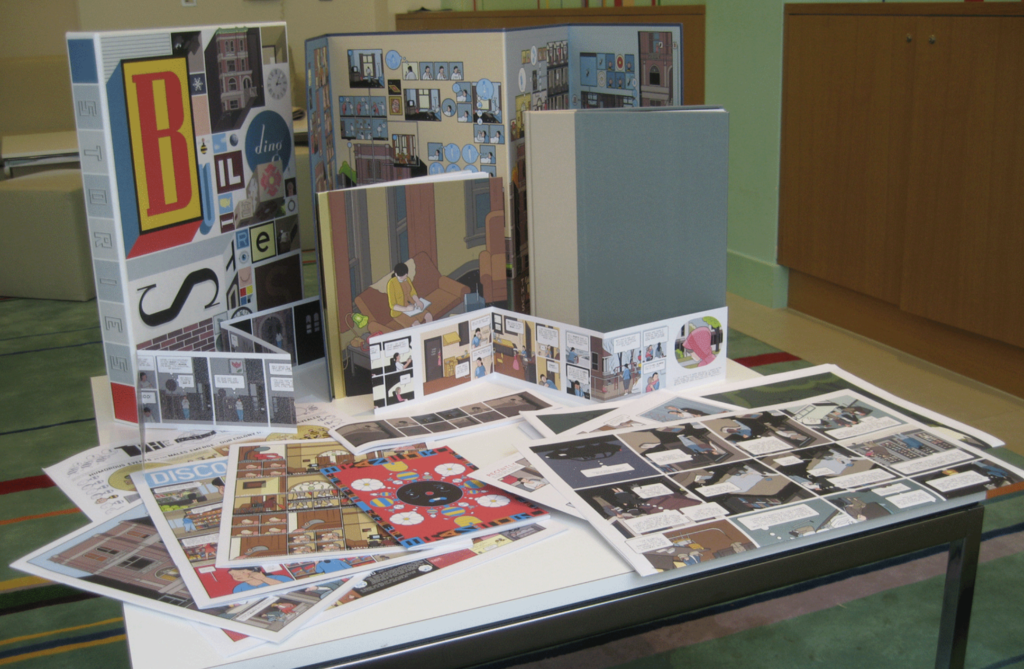 When I give a book as a gift to a book lover, I like to give a work of art.
I can't always choose a story that I know someone will love (they can do that for themselves) but I can choose a physical object that will make them say WOW.
And Building Stories by Chris Ware is one of those wow-makers.
You can buy Building Stories here.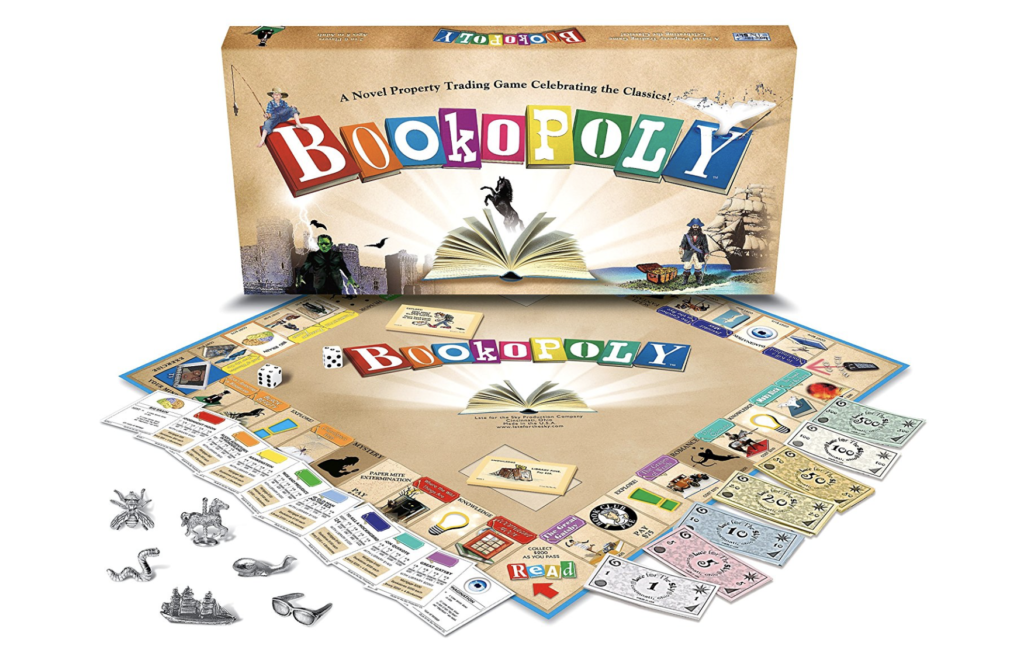 I was always a huge fan of Monopoly as an idea but I much preferred the thematic spin offs.
And there is no better Monopoly spin off for the book lover and board game nerd than Bookopoly 
The game is fun but the real joy is sharing the experience with the people you love – so make sure you insist on playing the game with them.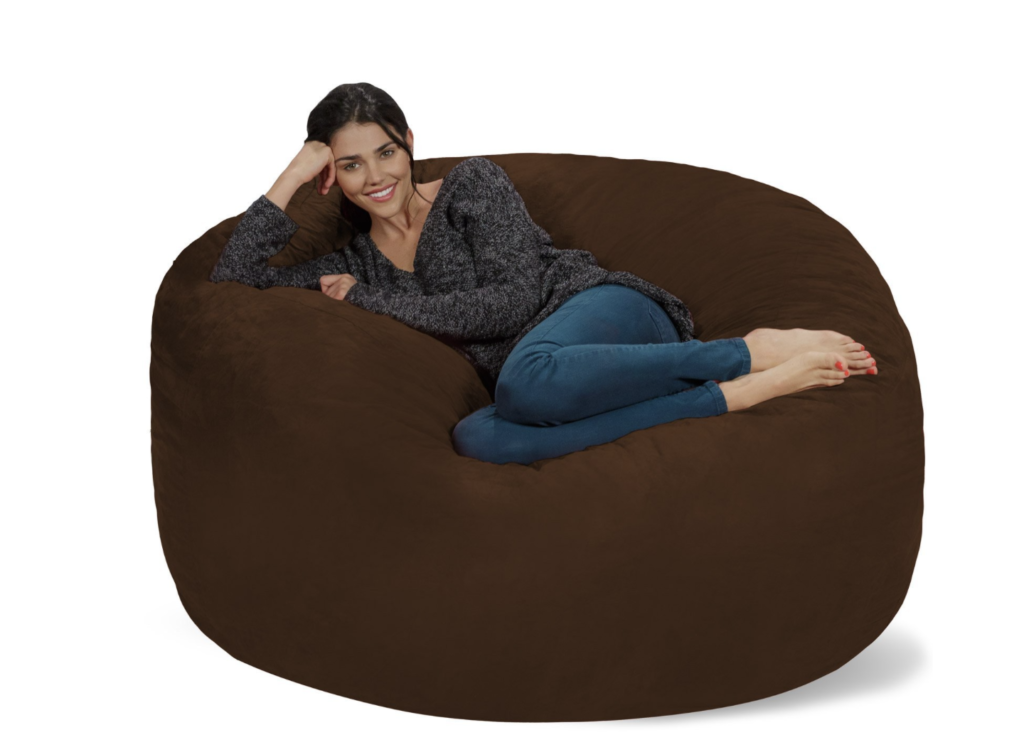 This right here is the king of bean bags.
A great gift for the book lover who appreciates the art of lounging.
The sheer size of this comfy thing is what makes it so decadent, so luxurious. 
You can buy the bean bag sac here.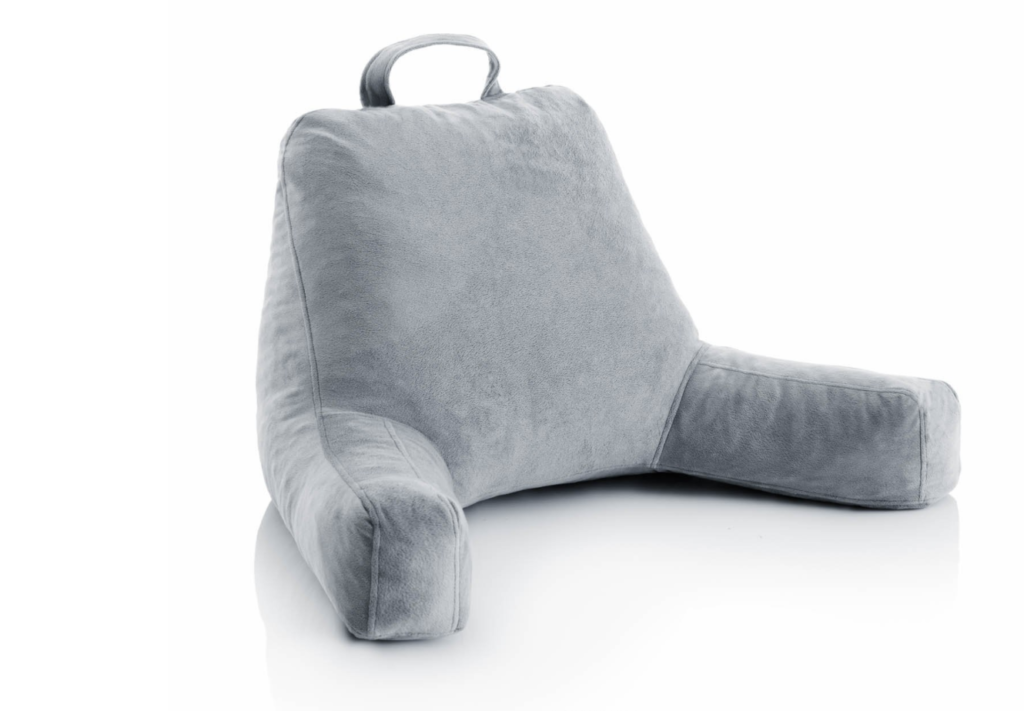 This is another great gift for the reader who likes to be comfortable when enjoying a good book (which is pretty much all of us).
This gift is especially thoughtful if the person you are buying it for doesn't have a nice headrest in their bed.
I don't have a headrest. Just a hard wall so something like this is fab.
You can buy the bed rest reading pillow here.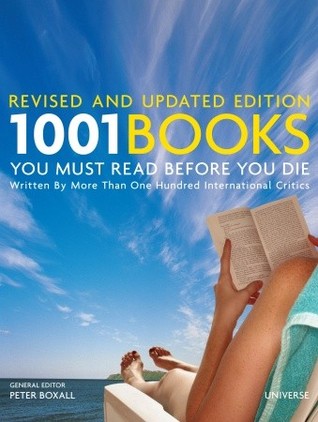 I love books but I'm also a bit OCD and love lists.
Having a structured list of books to plough through gives my reading a sense of purpose. 
This book is great because it gives a very thoughtful selection of some of the best books ever written and why you should read them.
Makes a great stocking filler (albeit a heavy one) and will sit proudly on many book lovers' shelves.
You can buy 1001 Books You Must Read Before You Die here.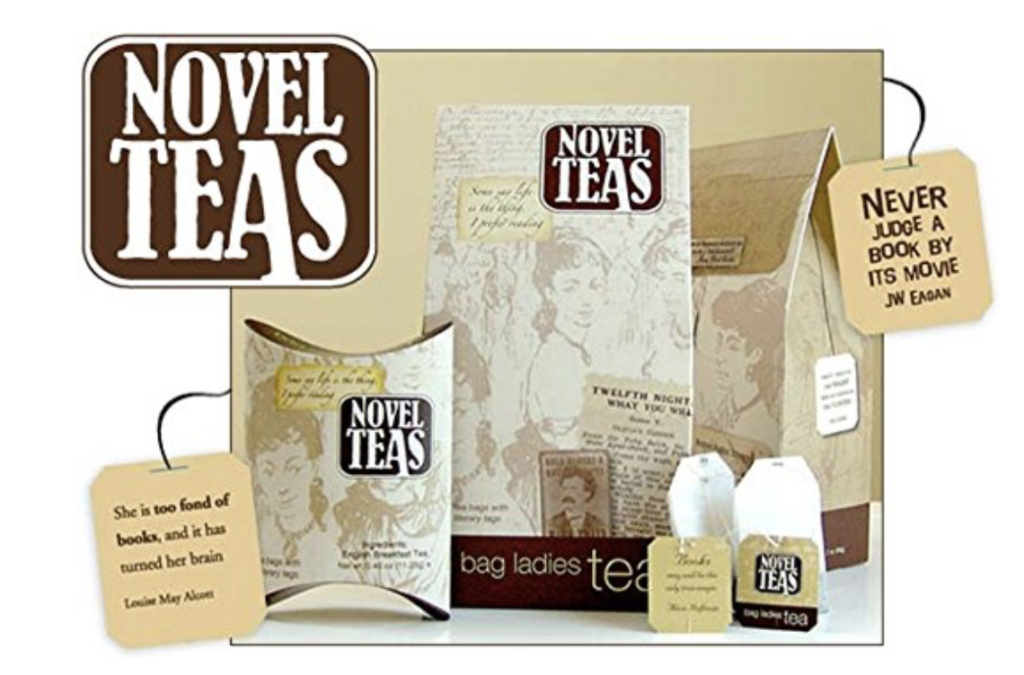 Books and tea go together perfectly. I don't know why. They just do.
These teabags come with different literary quotes and are sure to make for a delightfully nerdy and thoughtful brewing experience.
Perfect for those times you want to relax with a good cuppa and a good novel.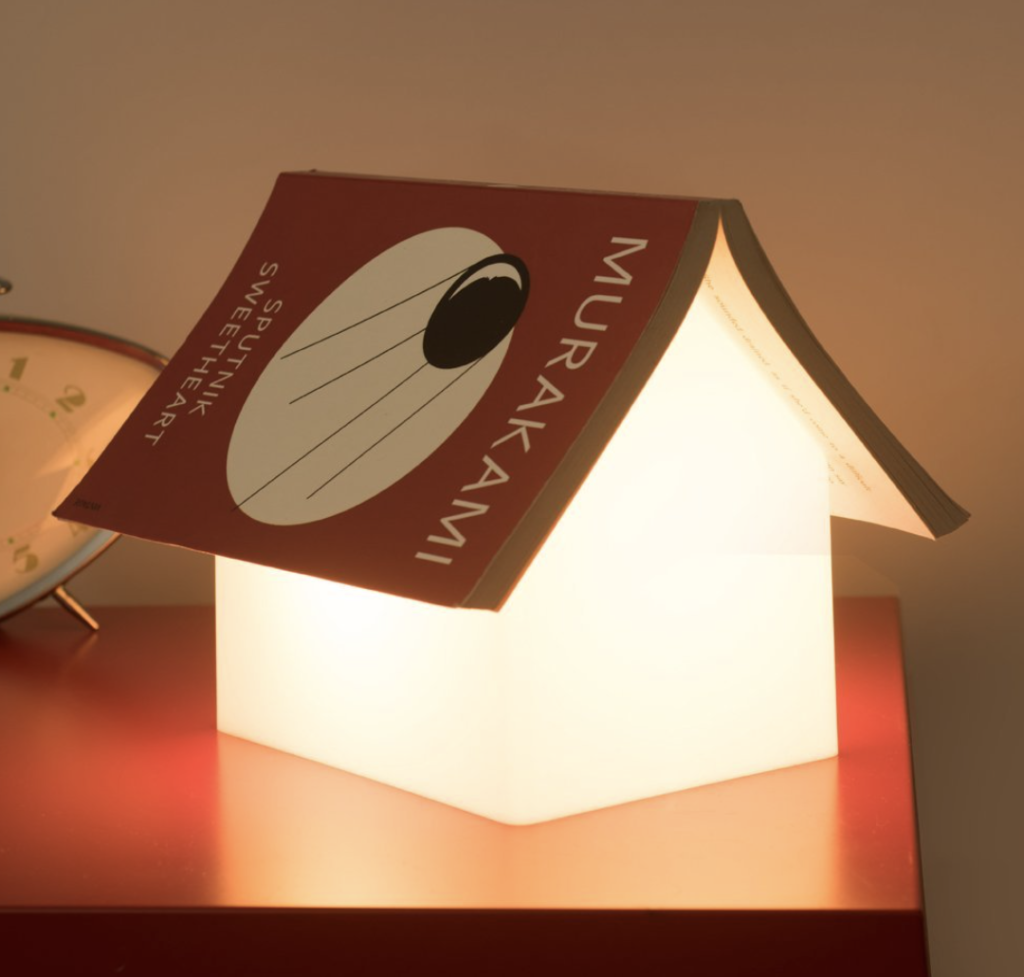 Another cool lamp option for book lovers.
This lap is designed so that you can actually drape your book over it at the page you're on when you're finished reading. Pretty cool.
You can buy the Book Rest Lamp here.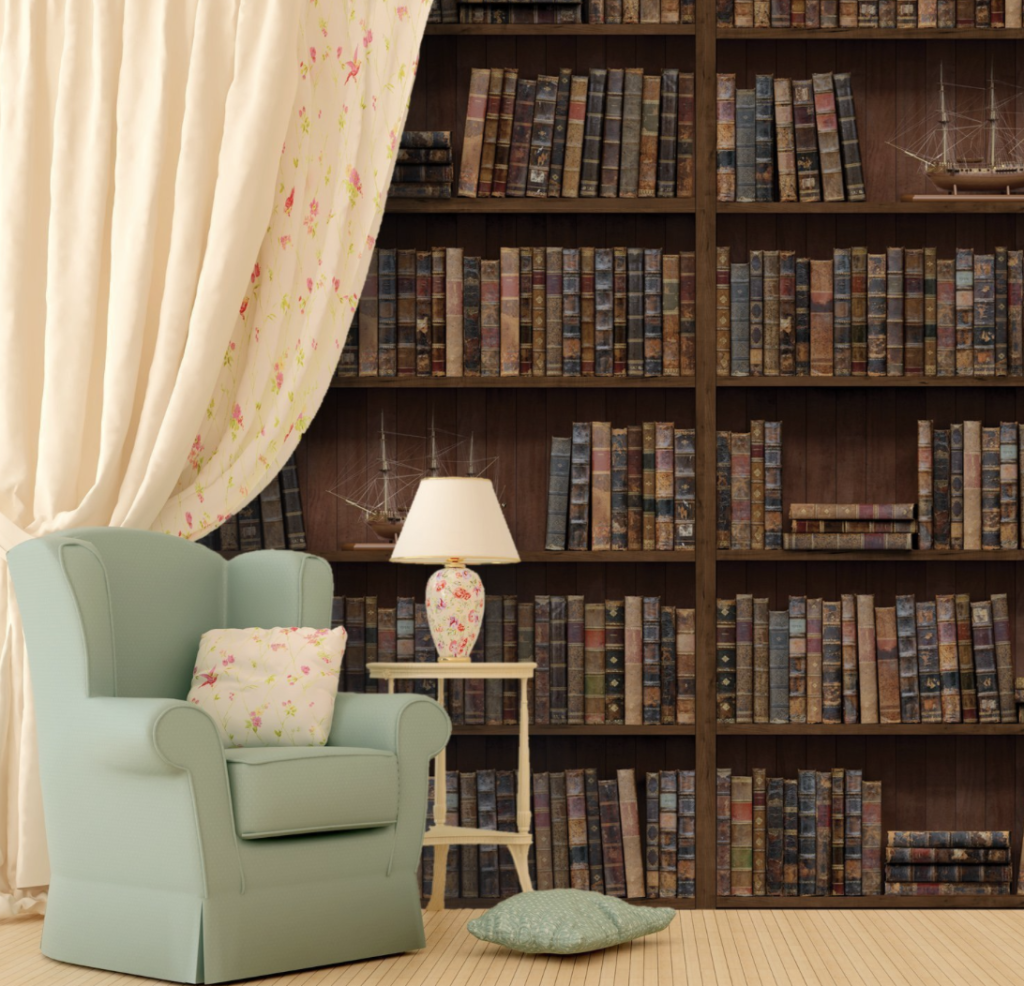 This removal self-adhesive wall vinyl will make a bedroom wall look like a library.
Very cool stuff and if I was ten years old I would totally love this.
You can buy vintage library wall decal here.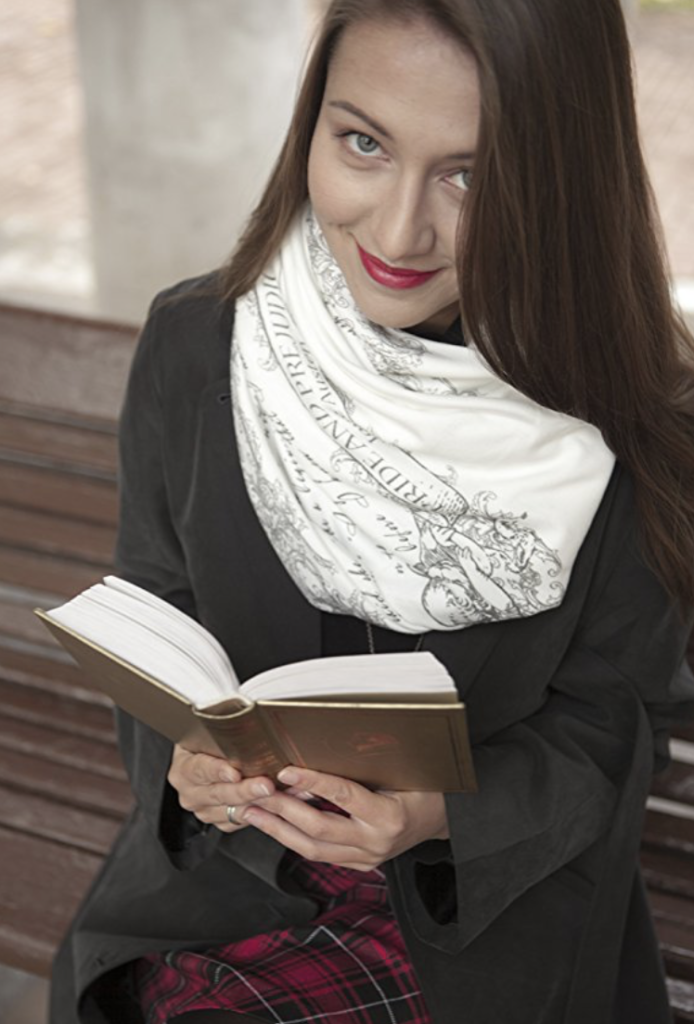 This Pride and Prejudice book scarf is gorgeous. Very trendy even if you don't know what's written on it.
Austen fans would love showing this off in the winter months.
The quote written on the scarf is:
"I declare after all there is no enjoyment like reading! How much sooner one tires of any thing than of a book! — When I have a house of my own, I shall be miserable if I have not an excellent library." 
You can buy the Pride and Prejudice Book scarf here.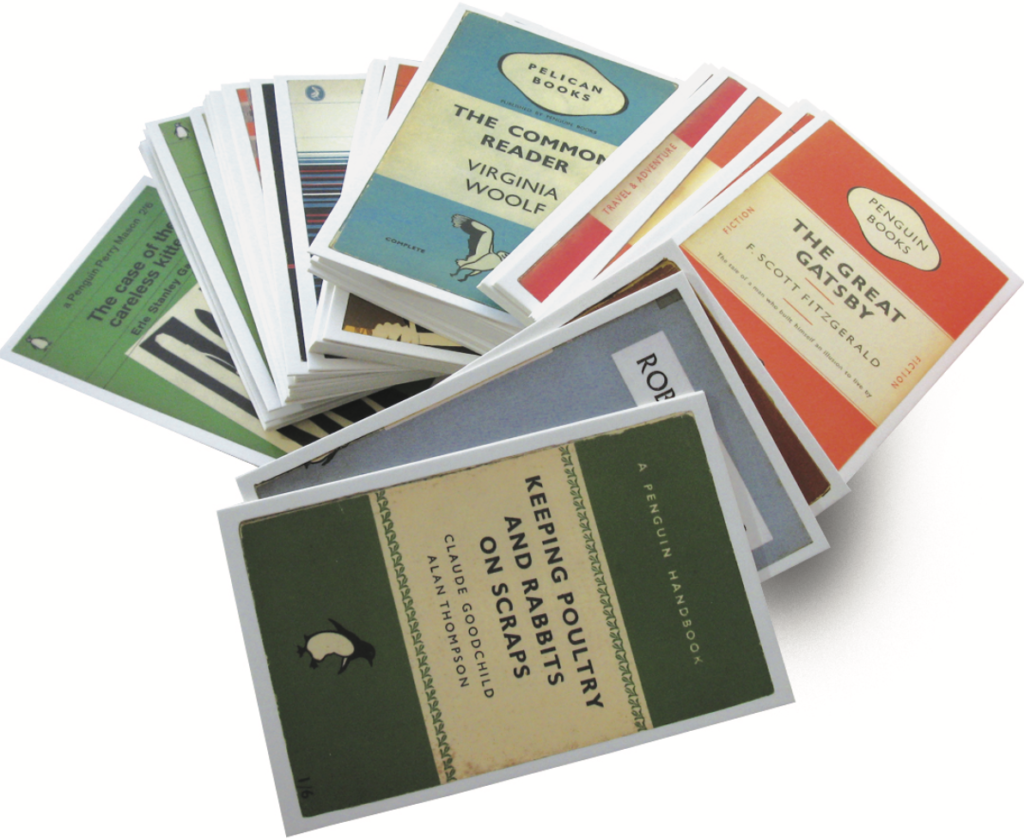 Does anyone actually send postcards anymore?
If you can think of a time in which someone in your life might use postcards, you should definitely get these super stylish vintage postcards from Penguin Publishing.
You can buy Postcards from Penguin here.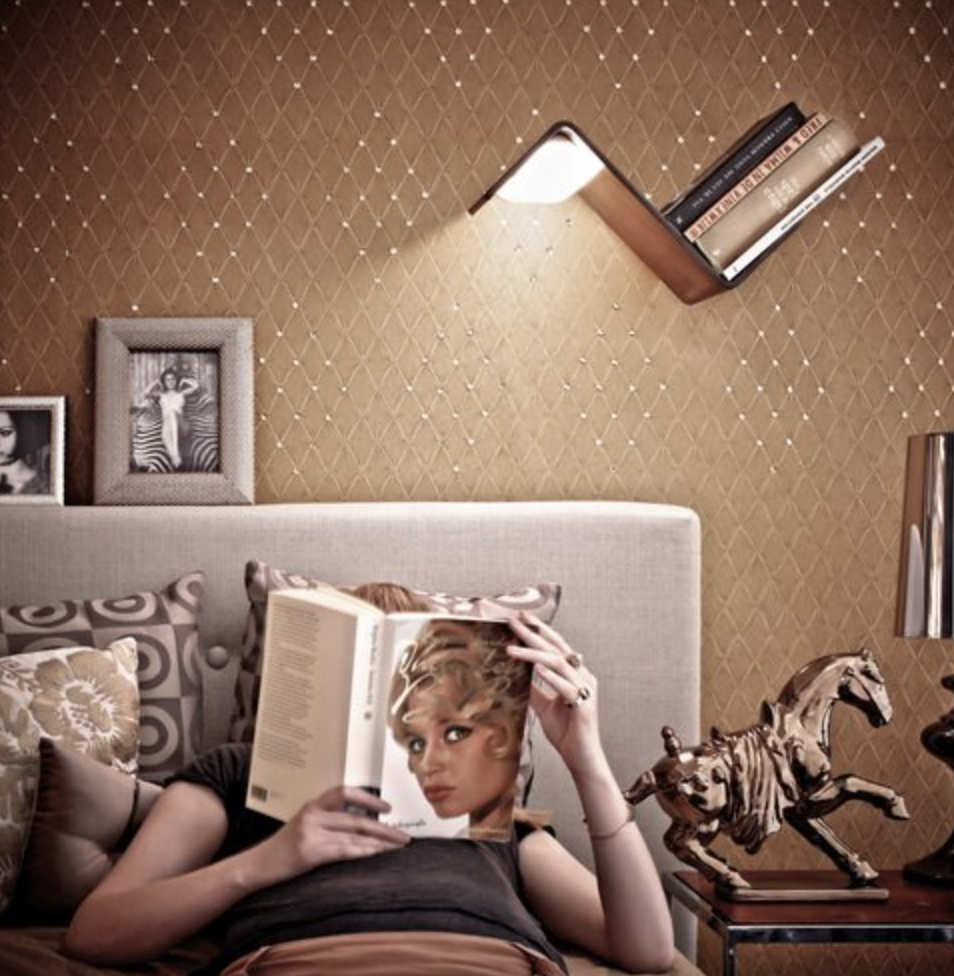 Solve someone's bookshelf and reading light problem in one by getting them a stylish bookshelf that doubles as a light.
I can imagine this would make a really cosy reading nook out of wherever you decide to position this.
You can buy the LiliLite Bookshelf Reading Light here.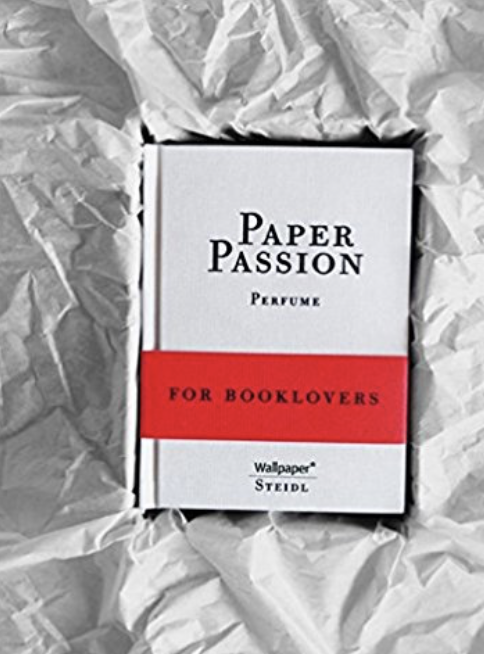 Perfume that smells like books? Interesting.
Apparently the creator of this perfume spent a long time sampling different combinations of paper and ink to find just the right smell – you know that fresh book smell that us book lovers crave.
I'm not sure how well this would work as a perfume but it's certainly a novel (but expensive) gift.
You can buy the Paper Passion Perfume here.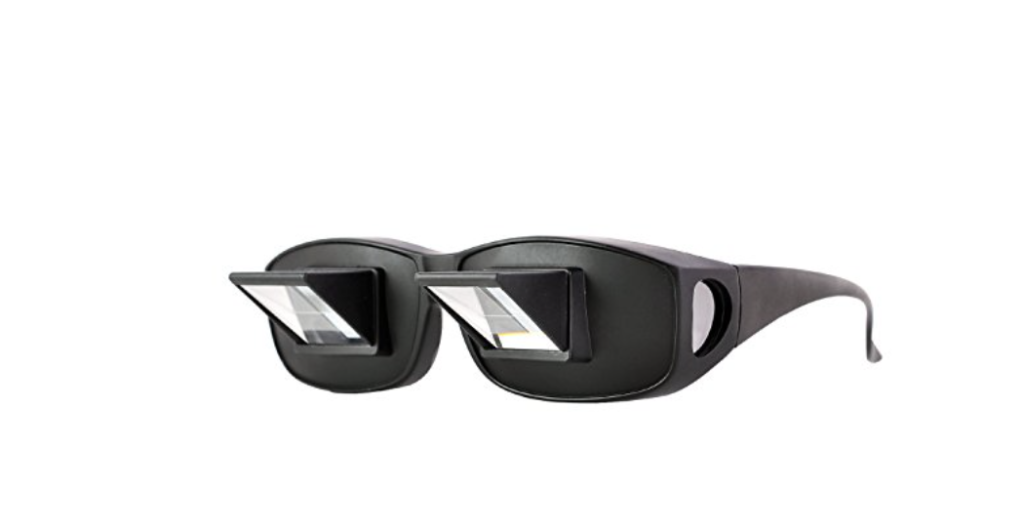 Another gift for the lazy reader or simply the book lover who is bed bound or has difficulty sitting up.
These are affordable glasses that allow you to watch TV or read in bed while lying completely flat on your back.
You can buy the bed prism spectacles here.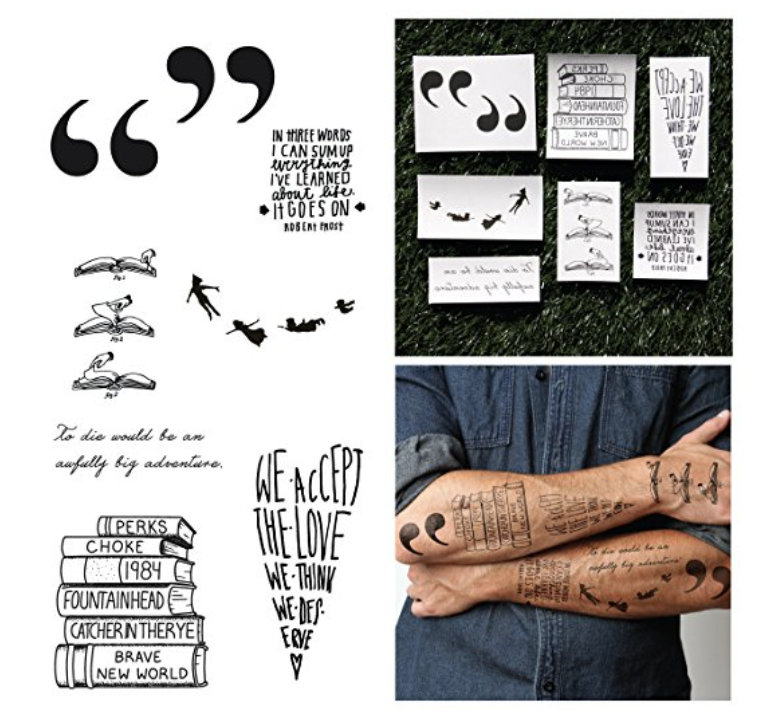 Even people who have no intention of getting real tattoos love to play and experiment with different fun designs on their bodies.
These book temp tattoos are very cool. So cool, in fact, that it might just persuade a book lover to get the real thing – so gift these wisely!
You can buy the Books & Quotes Temporary Tattoo Pack here.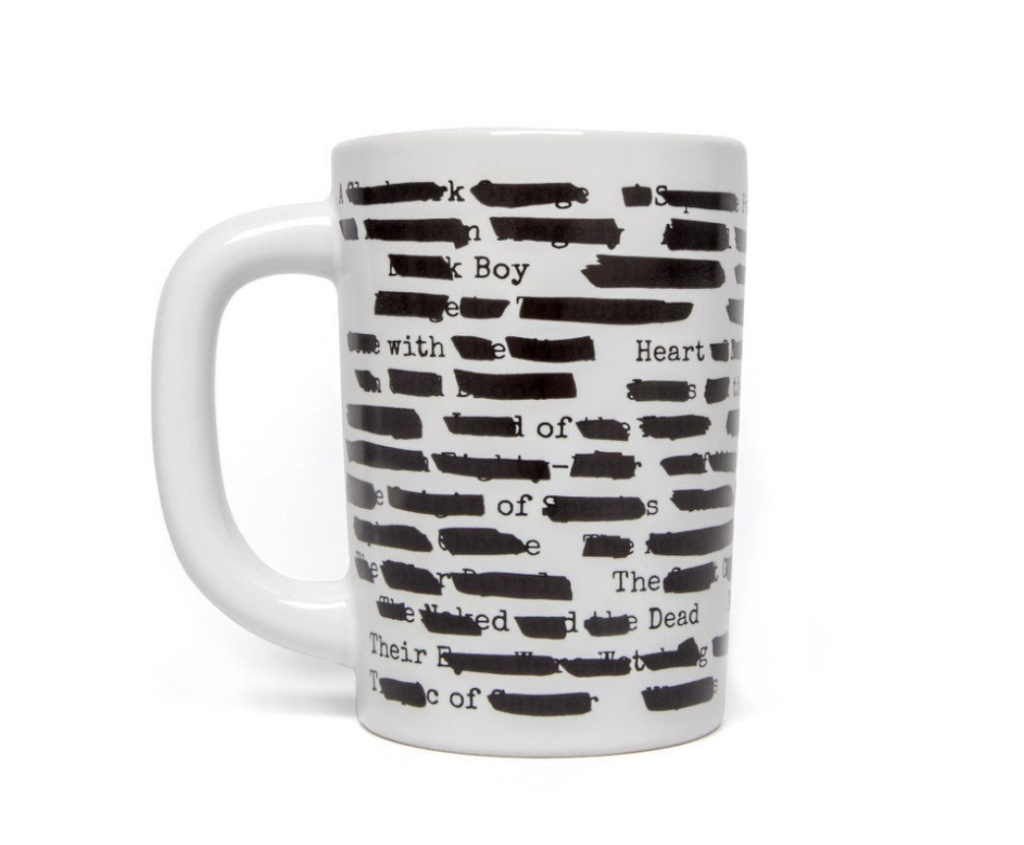 Now this is very cool.
If you're going to get a mug for a book lover as a present, this one would be a great choice.
The quotes are revealed once the mug contains hot liquid. Lots of fun with every sip!
You can buy the Banned Books Heat Reactive Mug here.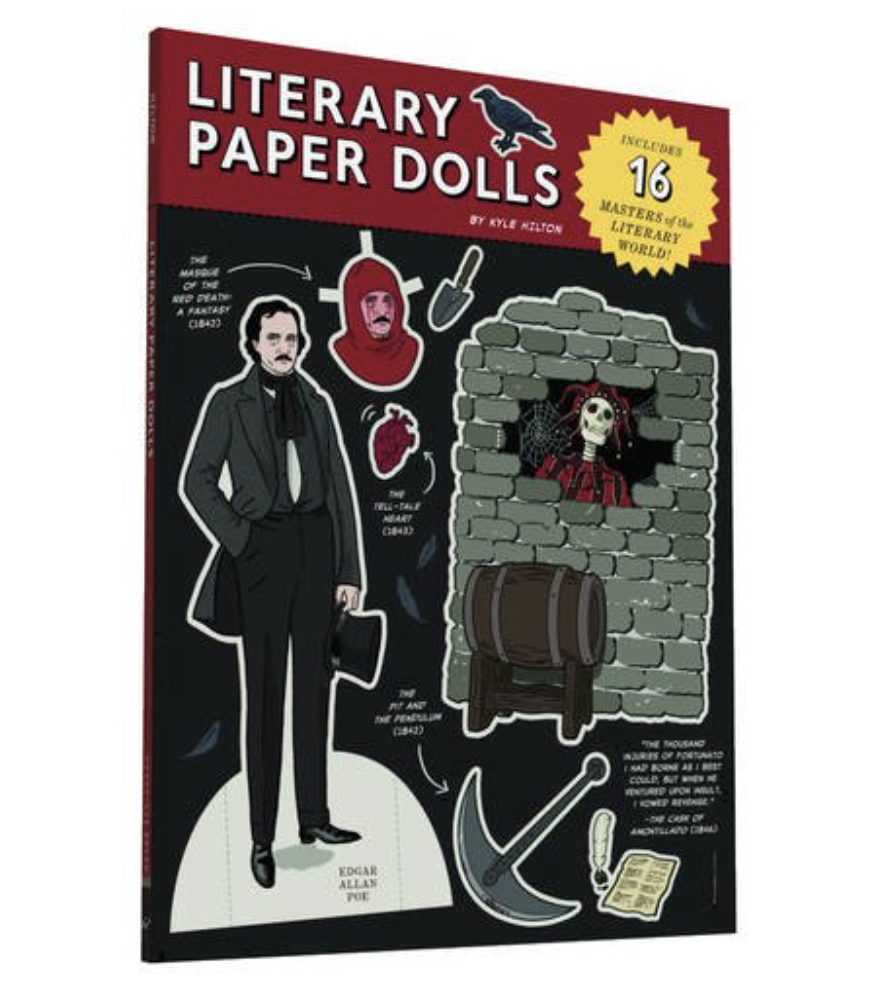 These literary paper dolls would make a pretty rocking stocking filler for any book lover.
There are 16 different literary masters, including Edgar Allen Poe, Shakespeare, Hemingway, and Virginia Woolf.
Looks like a cool way to decorate your bookshelves or writing desk!
You can buy the Literary Paper Dolls here.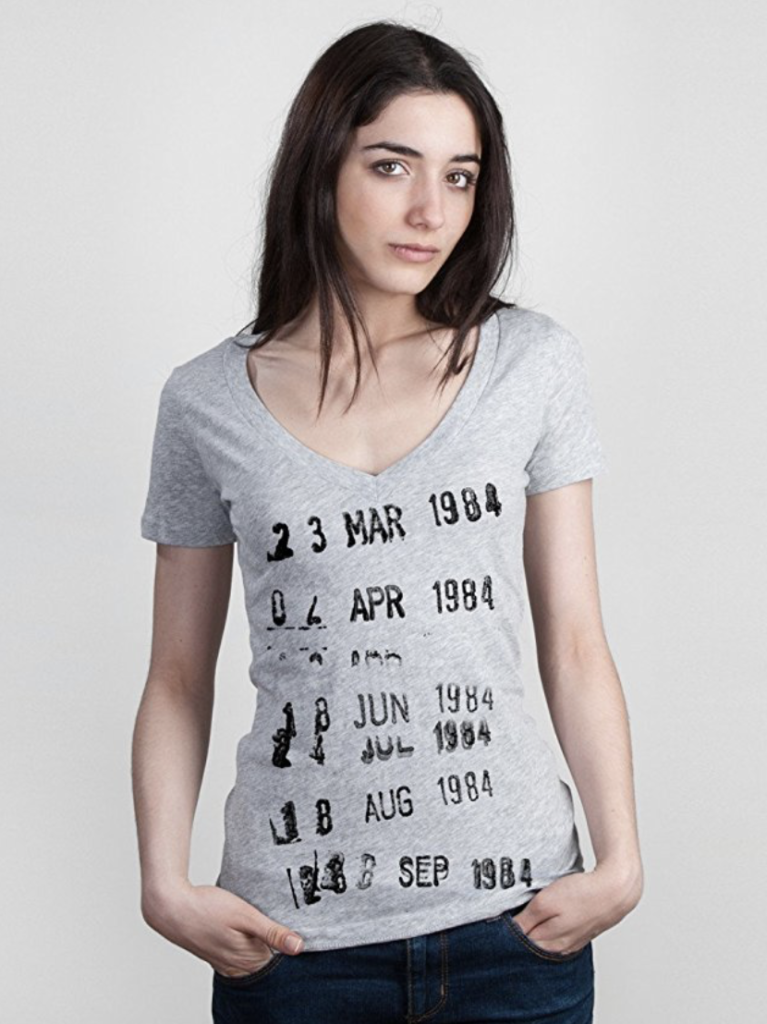 You wouldn't know this unless you were a die-hard book lover but I'll let you in on a little secret…
It's every book lover's top fantasy to be covered in library stamps.
Nothing quite says "Check me out" like this cool library stamp t-shirt. Definitely a cool conversation piece and one of the few book-themed t-shirts that actually looks cool rather than geeky!
You can buy the library stamp t-shirt here.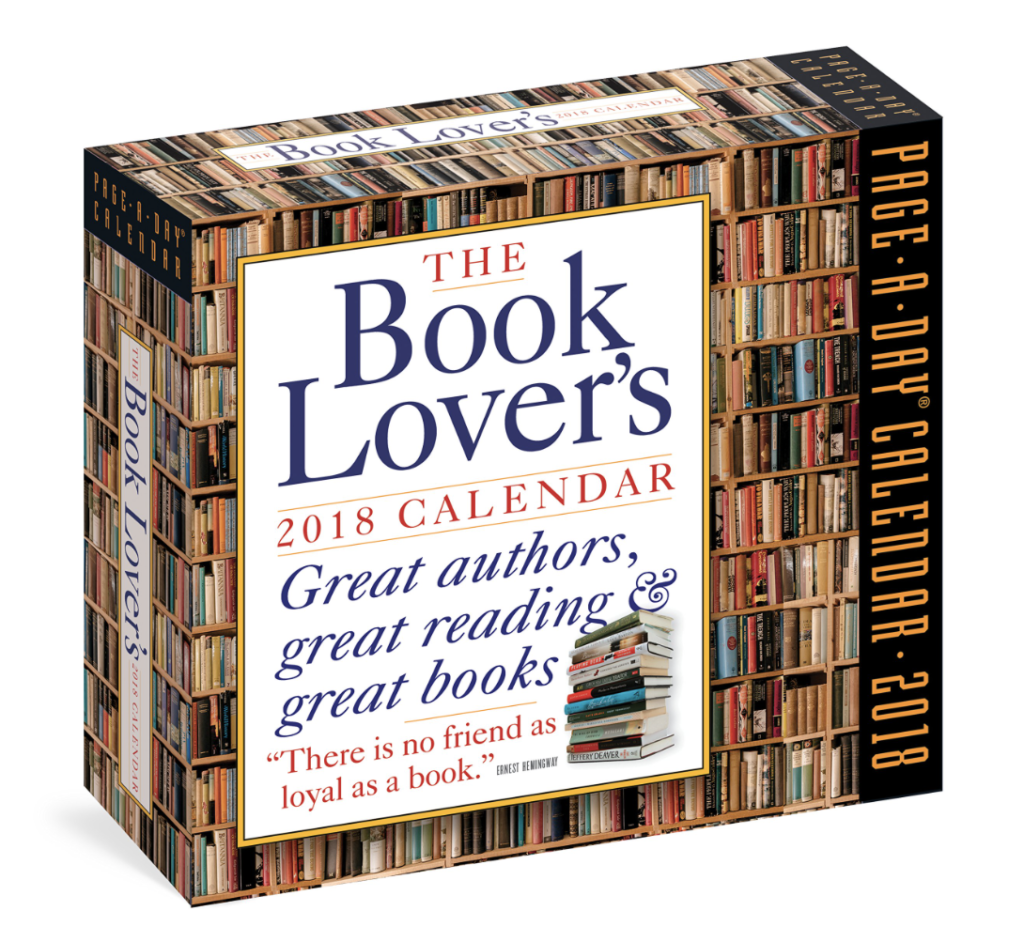 If you're going to go the cliché gift-giving route and buy a calendar, you might as well make it a calendar that the book lover in your life is actually going to freak out about.
This calendar gives you a book recommendation every day of the year from all genres. 
I don't really care about calendars but I would definitely welcome this one in my stocking.
You can buy the Book Lover's Page-A-Day Calendar here.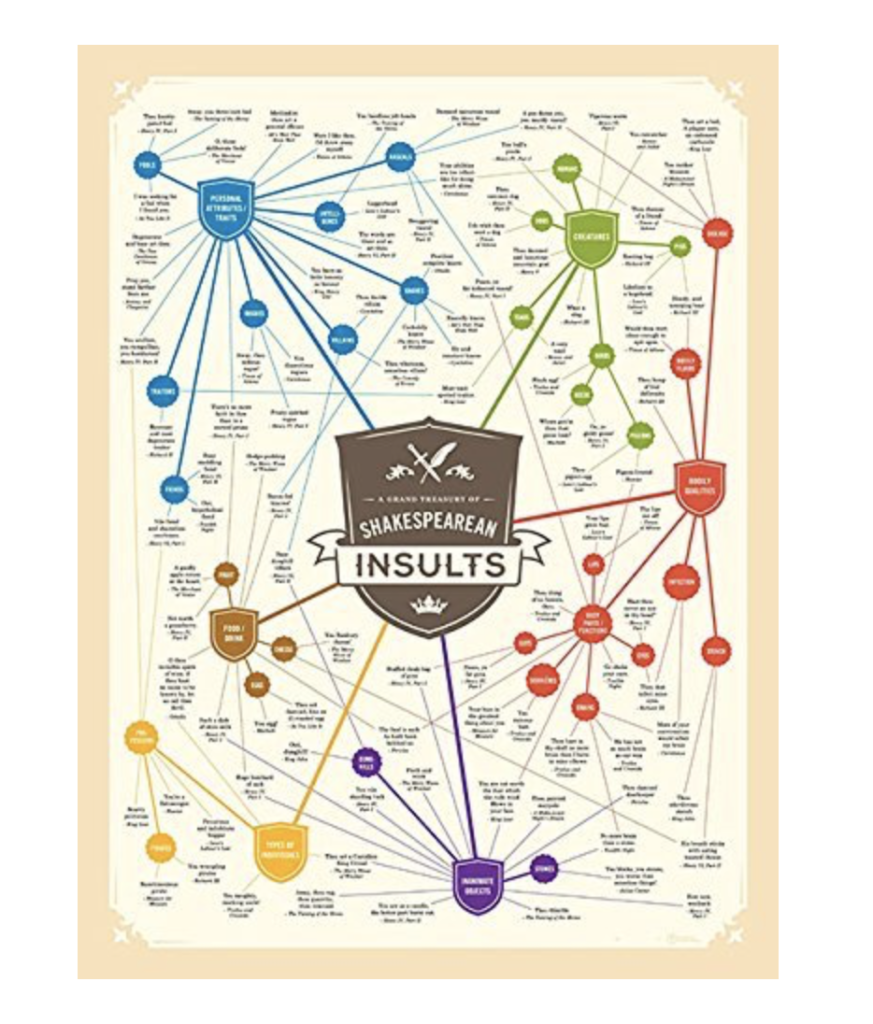 If the book lover in your life has art prints all over their bedroom walls, you might consider getting them something to make them chuckle (and turn them into a rude Elizabethan) and gift them this cool Shakespearean insults poster.
Shakespeare's plays are certainly rich with creative insults and now you can treat someone to all of them with this colourful poster.
You can buy the Shakespearean Insults Poster here.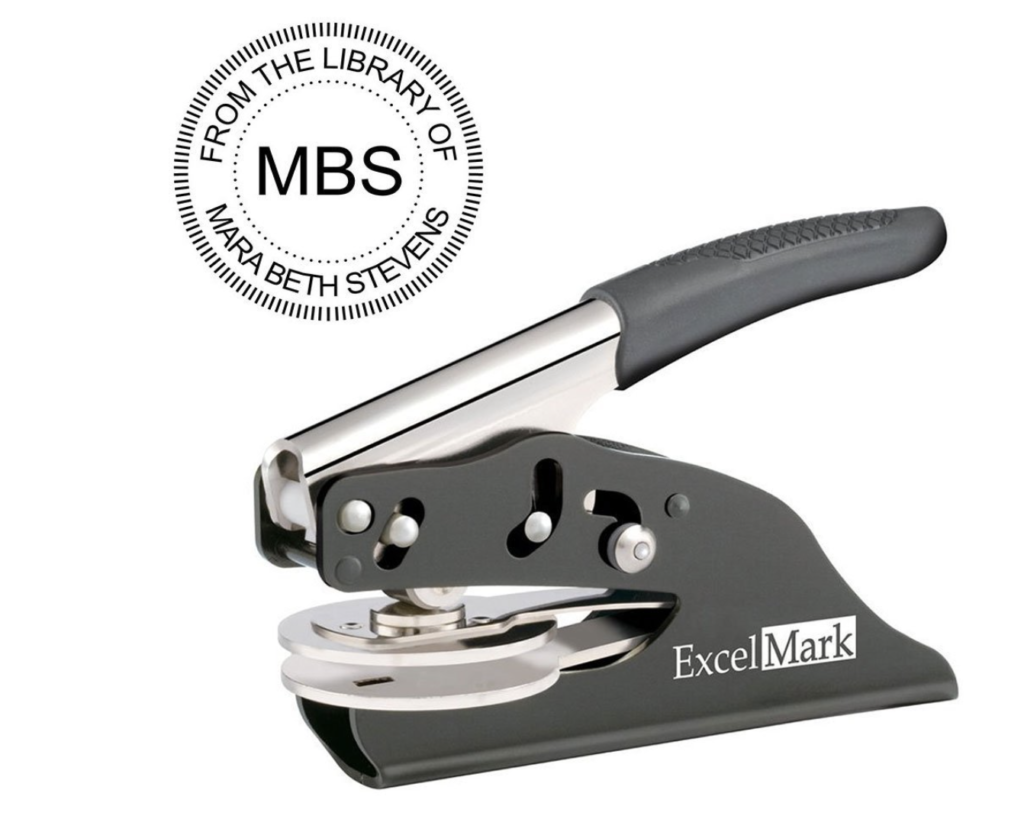 For the little librarian in your life.
Now they can emboss the inside covers of their favourite books with their own special seal.
This is a super nerdy gift and sure to bring delight to any book lover's face. 
Another nice little stocking filler. Just make sure you put some nice books in there too so they can start embossing right away!
You can buy the Book Embosser here.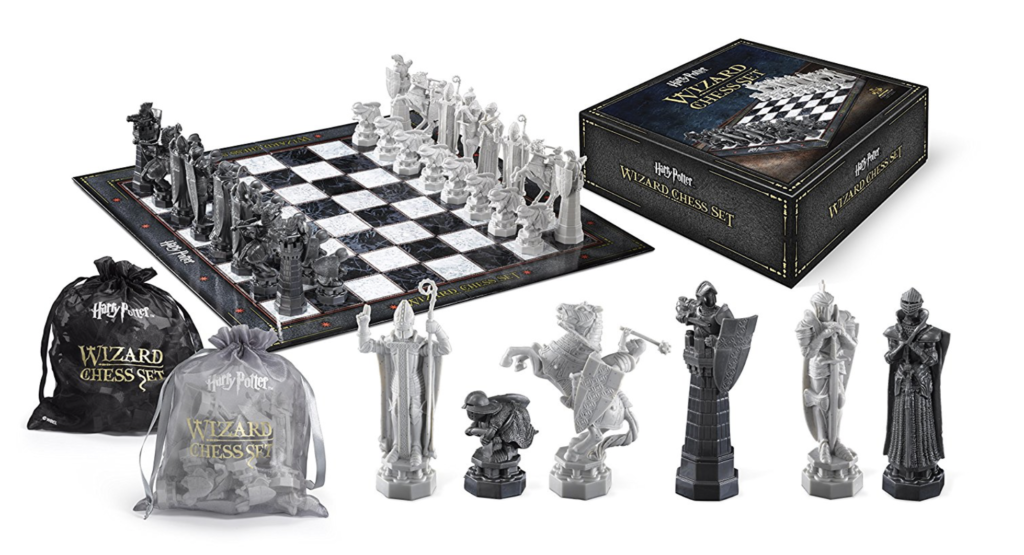 I'm just assuming that any book lover out there is also a Harry Potter lover and I'm gonna go ahead and suggest this Wizard Chess set.
You can relieve that awesome scene at the end of the first movie (on a smaller scale) in your own home with this lovely set.
You can buy the Harry Potter Wizard Chess Set here.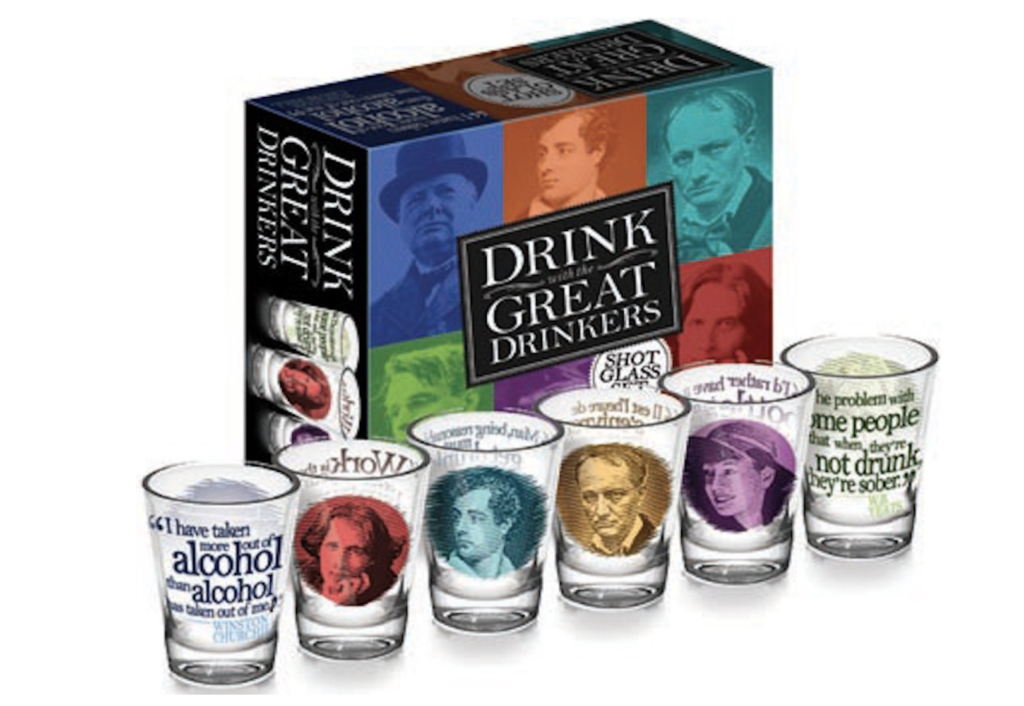 This has to be the coolest way to get blitzed.
These shot glasses are gorgeous with colourful pictures of and quotes from Oscar Wilde, Winston Churchill, Dorothy Parker, Lord Byron, W. B. Yeats, and Charles Baudelaire.
Great gift for a bookish drunkard!
You can buy the Literary Greats Shot Glasses here.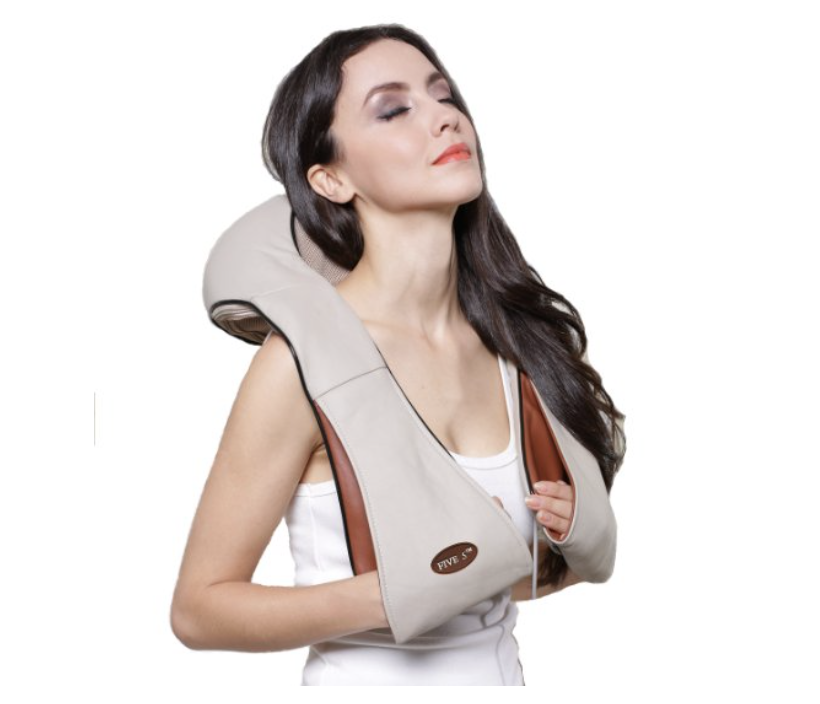 Another great gift idea for writers or anyone who spends most of their day sitting down.
Obviously it would break the bank fairly quickly if you employed someone to give you a shiatsu massage every day but this massager is super affordable and gives pretty much the same thing.
You can buy the Shiatsu Back Massager here.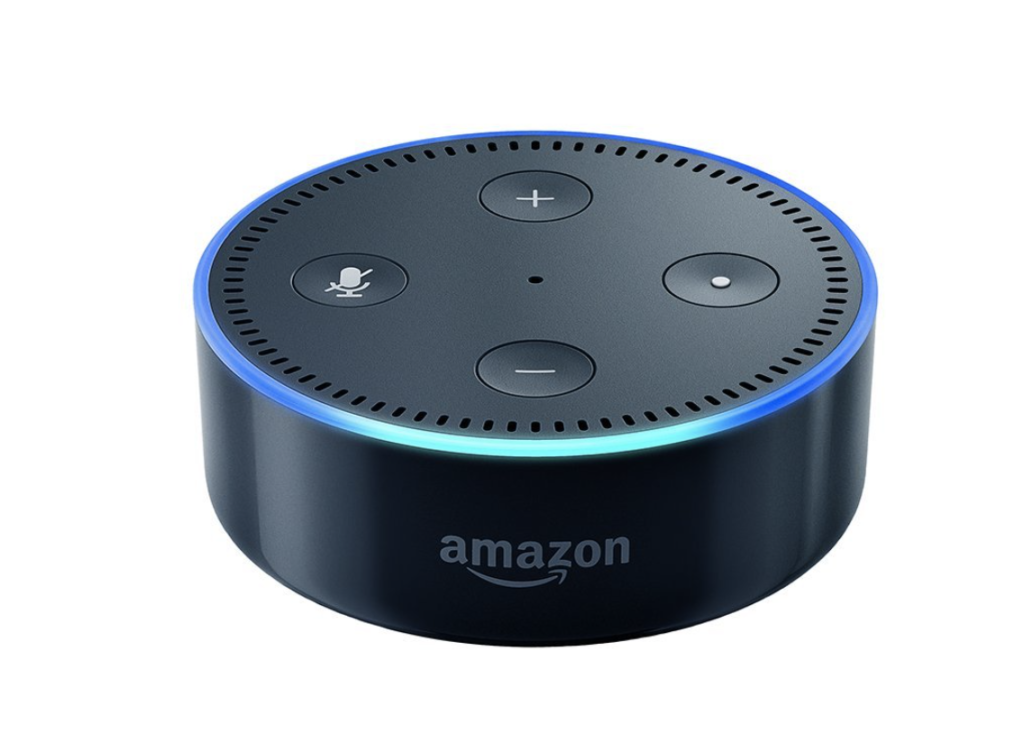 Alexa, clear my appointments today. I'm writing.
Alexa, play writing music playlist.
Alexa, get me a coffee, would you?
Alexa? ALEXA?! 
You can buy the Echo Dot here.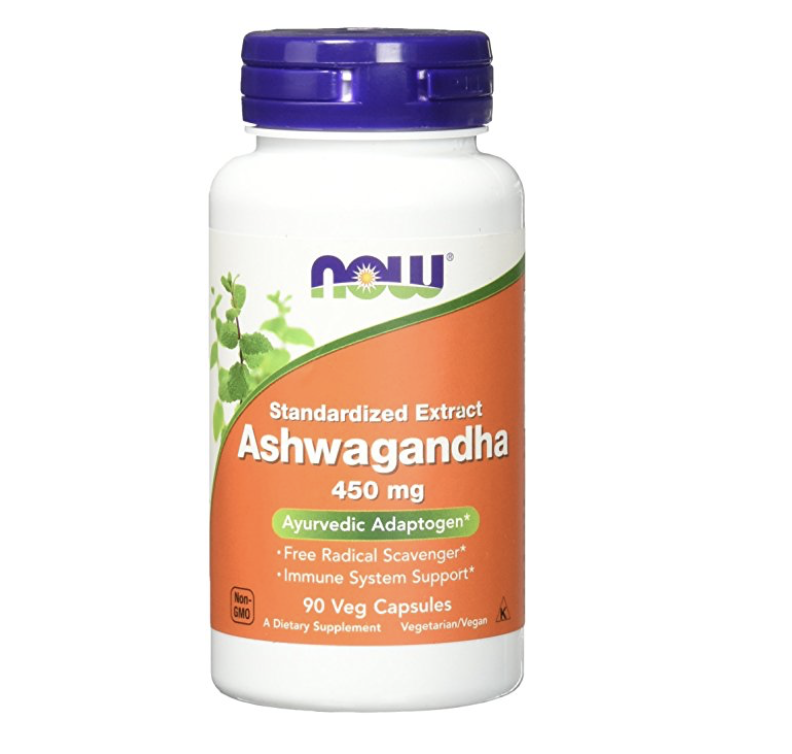 One of the best gifts you can give to any writer suffering from stress or a lack of focus is a package of beneficial herbs designed to make you happier and healthier.
Ashwaghanda and rhodiola are great for motivation.
Valerian is great for relaxing and stress obliteration (also good for combatting anxiety and sleep).
Bacopa is great for relaxing and improving memory.
You can buy Ashwaghanda here, bacopa here, rhodiola here, and valerian here.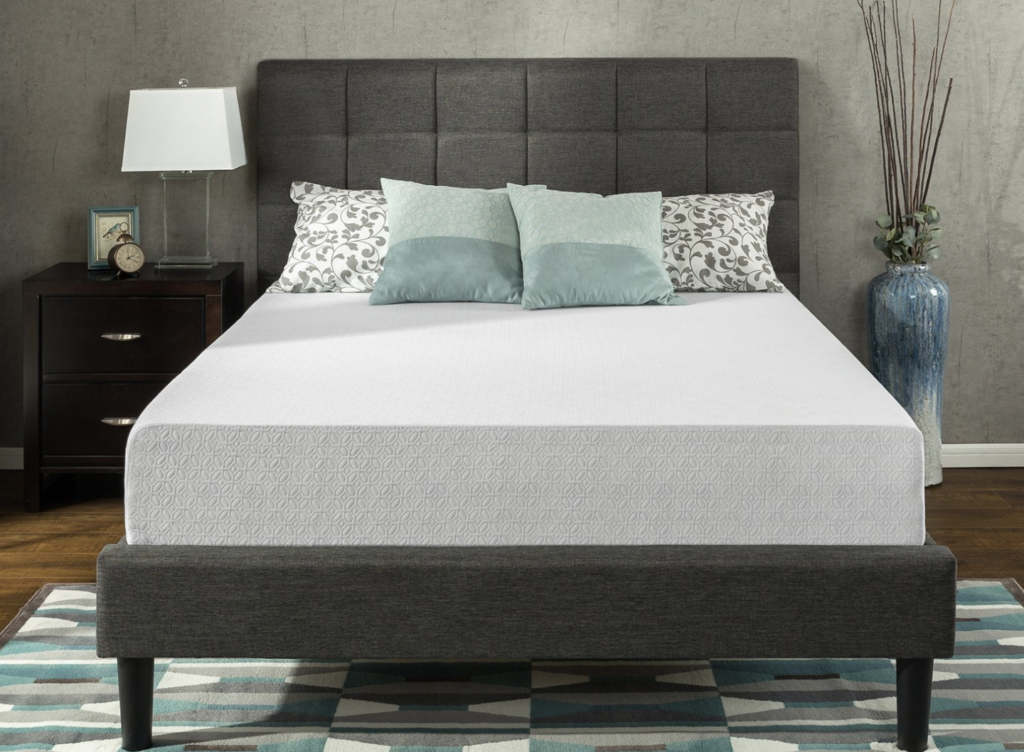 The absolute best thing you can do to improve your creative life is to improve the quality of your sleep.
And to get a great night's sleep, you don't have to spend thousands on a fancy bed. All you need is a decent memory foam mattress that will provide the right support and comfort.
If the writer in your life has been looking a bit tired and run-down recently, this would make a great gift for them.
You can buy the Green Tea Memory Foam Mattress here.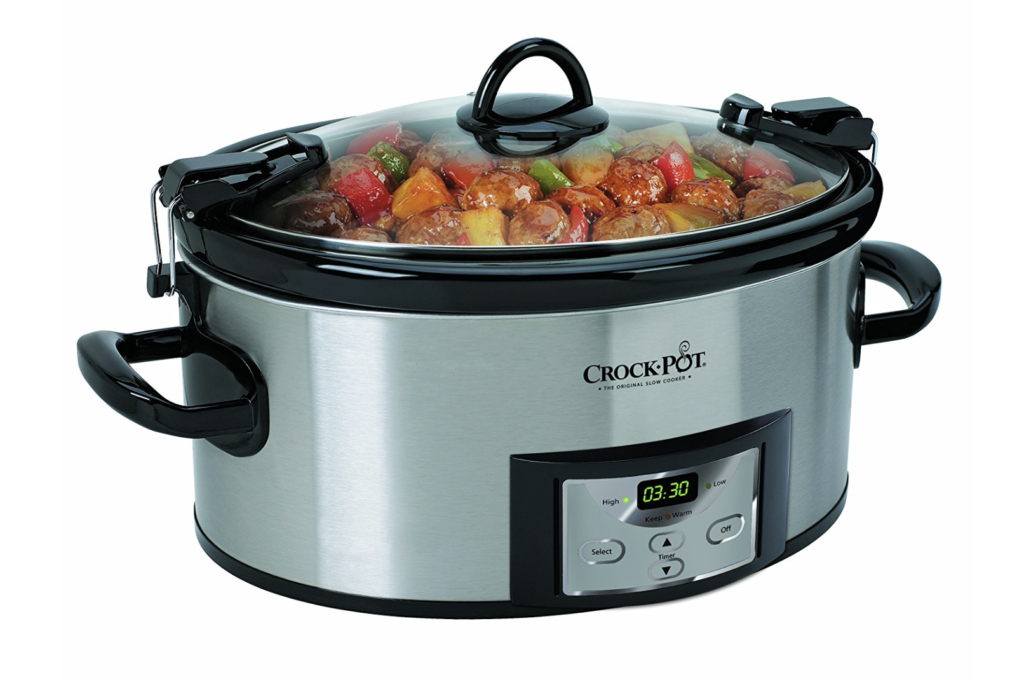 When you're in the middle of writing a book it can be easy to neglect eating well.
But a crock-pot solves that problem because it's so easy to have a healthy home cooked meal ready for you at the end of a day (and resist the impulse to order pizza again).
You just throw your vegetables and meat in, leave it eight hours, and you have a delicious meal ready for you.
This is perfect for the overworked and too-busy-to-cook writer.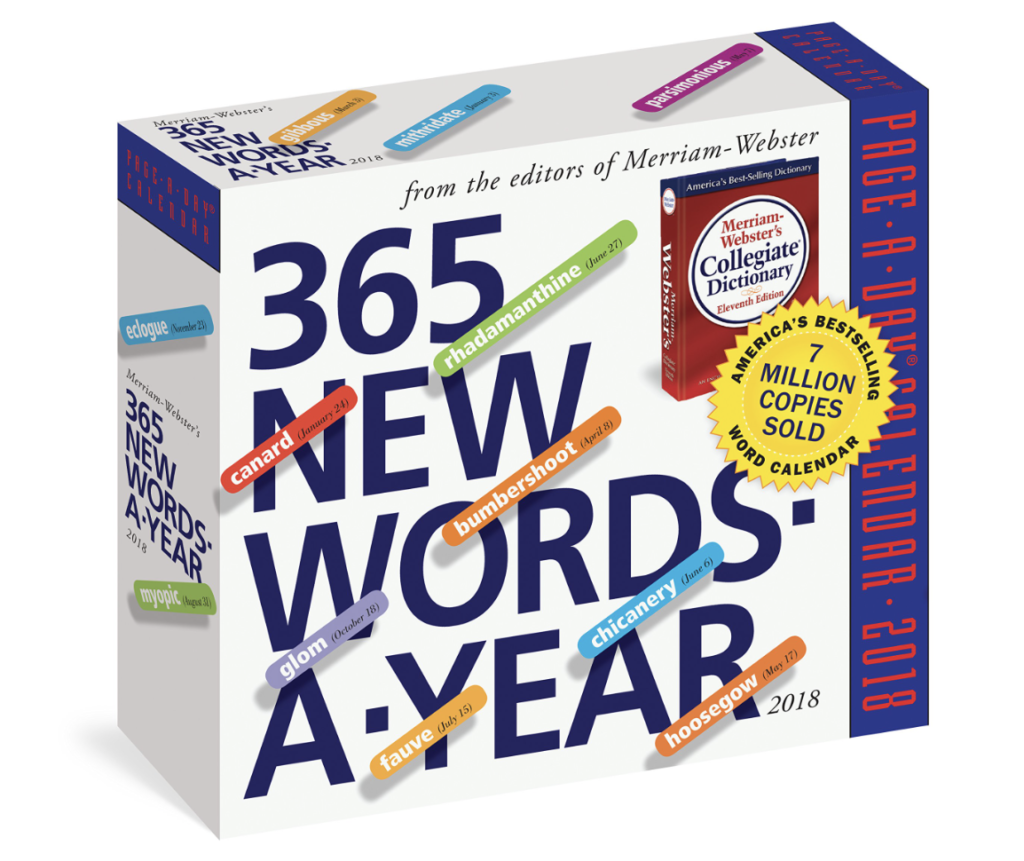 Okay, I'm totally starting to run out of ideas for gifts for writers and book lovers here…
So here's another calendar recommendation.
This calendar will teach you a new word every day of the year. Seeing as words are the writer's most valuable tools, this is actually a very good gift and one that will surely expand their vocabulary.
You can buy the 365 New Words-A-Year Calendar here.
100 – Your time (Free)
Sometimes the best gift doesn't cost a penny.
When hunting out gifts for the special person in your life, remember that most people would be happy just to be around you.
So make sure you do something nice for the person you love.
If they are a writer, read one of the early drafts of their work and give your honest feedback.
If they are a book lover, take a trip together to their favourite bookstore.
The very best gift in the world is spending time with people we love.