The Ron Howard Teaches Directing MasterClass is easily one of the best masterclasses I have ever taken (and I've taken a lot). Even though I'm a huge fan of Howard's films – from A Beautiful Mind to Apollo 13 – I was initially more interested in the Martin Scorsese Filmmaking Masterclass (review here).
I figured I might as well check out the Ron Howard MasterClass too because I have the All Access Pass. I wasn't expecting much but WOW. I was blown away right from the start of the course and thrilled all the way through. Howard's masterclass is a must for anyone interested in directing, acting, or storytelling.
I've watched the majority of the video lessons but MasterClass are still adding more and I have yet to follow the homework in the workbook. So this review is my overall first impression of the masterclass. And to be upfront, this review contains affiliate links. I love MasterClass so much that they are one of the few courses I decided to officially recommend. All opinions are my own and any commissions I may receive from people buying based on my recommendation go back into keeping this website running.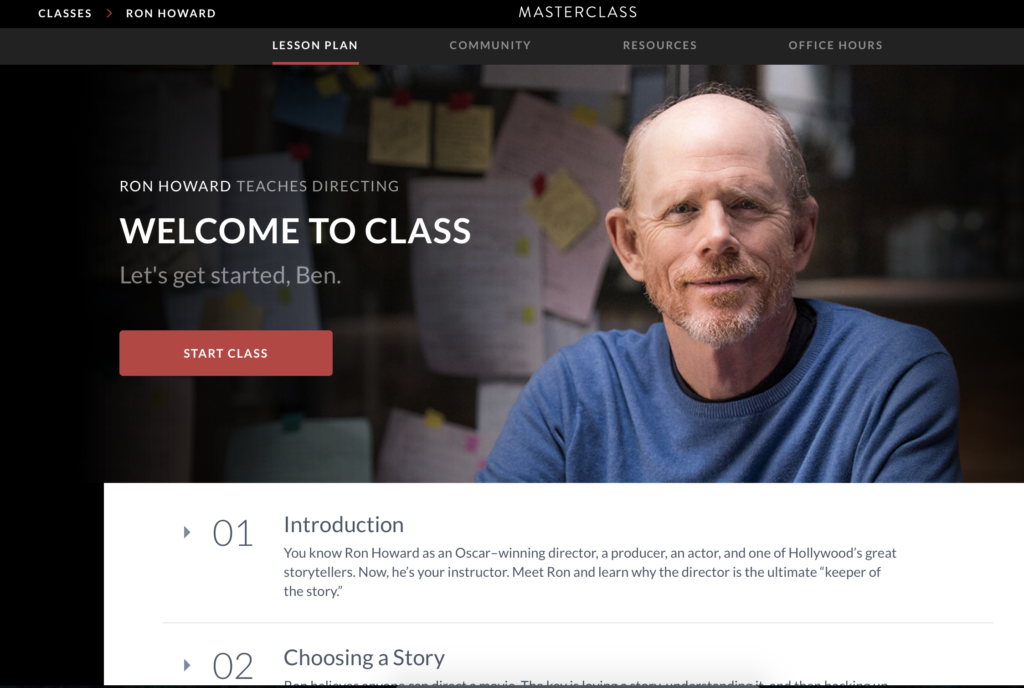 You know it's going to be a fantastic class right from the start.
Ron Howard's introduction actually made me even more pumped than the Scorsese one. Maybe because Scorsese's was parsed down and minimalist and thoughtful (as you'd expect) and this was just a gorgeous visual piece of footage with Howard's passion leaping off the screen.
There are currently 6+ hours of video footage – Ron Howard talking directly to you and me and also tons of footage showing him in action working with directors, cameramen, and crew.
That's just the amount currently available to us who signed up for early access to the class.
MasterClass are still going to add Ron Howard deconstructing scenes from Raiders of the Lost Ark, Apollo 13, and A Beautiful Mind, which I'm sure will take this course into the 7+ hour territory, making it one of the longest (maybe the longest) MasterClass.
There are 32 videos broken into various exciting filmmaking topics. I won't list all of them here because you can check out the full syllabus for yourself, but here were just some of my favourite modules:
Research

Cinematography

Evaluating a Script

Developing the Film

Case Study: Frost/Nixon

Story Inspiration: Case Studies

All of the Frost/Nixon Staging Examples
It's actually hard to choose just a few favourite modules because Ron Howard is on top form in every single one.
In addition to the video modules, you get access to the student community, office hours so you can submit questions to Ron Howard, and a detailed workbook with homework assignments.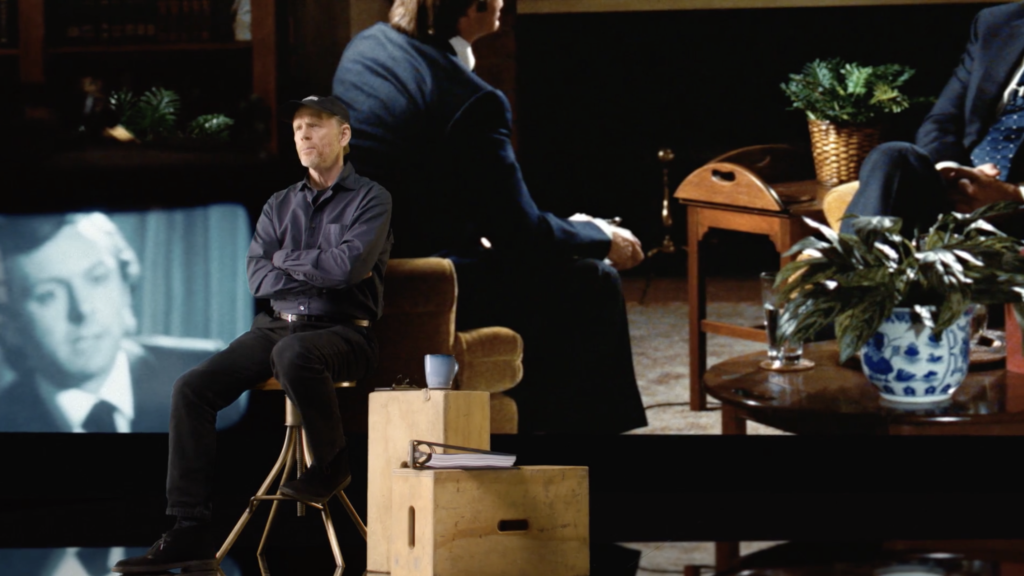 Ron Howard is one of the best MasterClass instructors I've ever seen
I've taken a lot of masterclasses but I knew within the first few videos that Ron Howard's would be one of the best. By the time I got to the meaty cinematography lessons a third of the way through, I knew it ranked up at the top (if you're curious, my personal favourites, which are hard to choose, are James Patterson, Gordon Ramsay, Garry Kasparov, Werner Herzog, and Aaron Sorkin).
I was trying to figure out why I love this Masterclass so much and I think it's because:
Ron Howard gets straight into the meat (diving into talking about stories and scripts rather than personal history).

He is very 'You-focused' – he knows his audience and he's talking to us very personally.

The substance is exciting and sparks golden insights immediately

Ron Howard knows what he's doing and knows how to teach what he's doing in ways that are exciting and easy to understand.
I love it when the instructor is bursting with energy and passion – passion not only for their craft but for teaching us about it.
It's impossible to not be enthused within a few minutes of hearing Howard speak.
It's also clear that he has done A LOT of preparation for this class.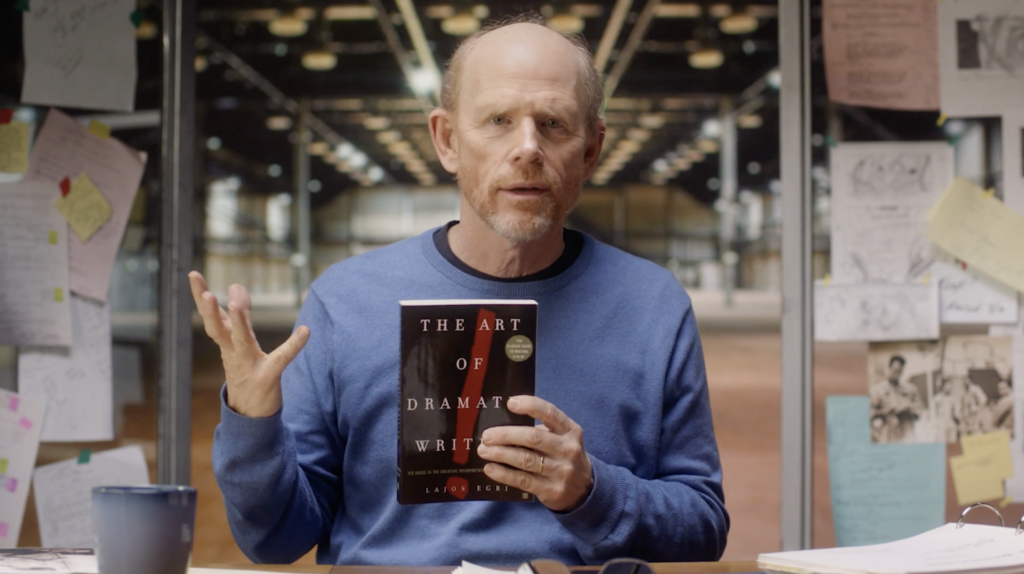 He talks fast and excitedly and has so much information and value to give. I actually noticed in the meatier parts of the masterclass, he looks down at notes he has prepared. I was so happy to see that. A lot of instructors seem to just turn up and wing it but it's clear that Ron Howard wanted this class to be phenomenal value for money.
And it is phenomenal value for money. I'm not the only one who thinks so. The comments from the other students are as ridiculously raving as mine. 
I'll often see a couple negative or neutral comments mixed in with the praising ones in certain masterclasses – but the students in this MasterClass were clearly unanimously impressed.
The mark of a great MasterClass = immediate positive impact on your work
I'm not a director. I'm a writer. But I still received several immediate takeaways that I was able to apply to my current work-in-progress.
The value I got was from Ron Howard's discussions on how to create a fresh story, how to use classical myths like those described by Joseph Campbell, how to identify powerful moments in narrative and effectively build towards them, and Ron's checklist for evaluating a script (PURE GOLD).
The value filmmakers will get from this course will be in the massive amounts of footage actually following and watching Ron Howard direct on set.
Using Frost/Nixon, we get to see:
a read-through and staging rehearsal

alternate staging possibilities 

feature staging for coverage

feature staging for masters

steadicam POV staging

staging for indie shoots

steadicam staging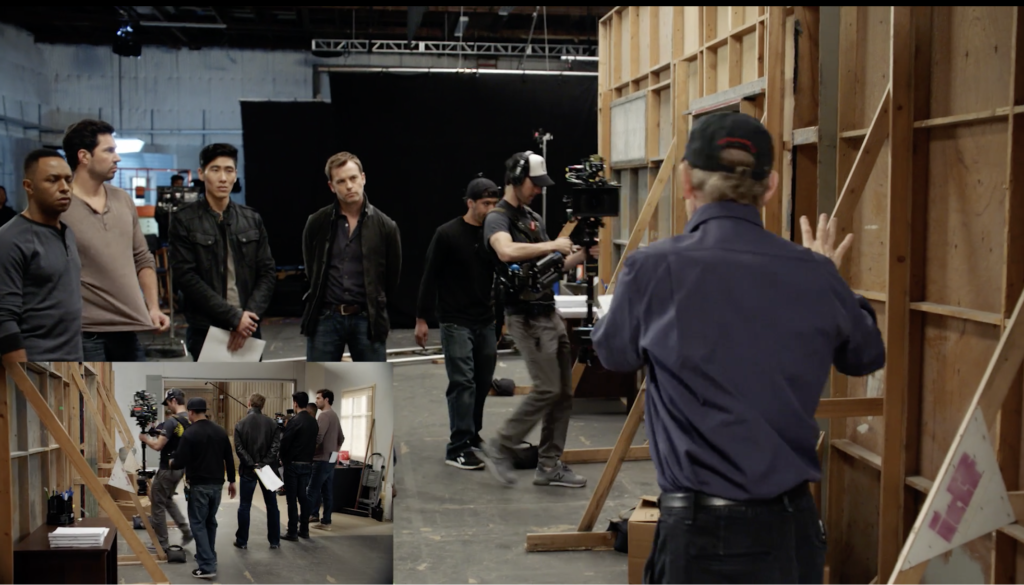 If you're a budding director who wants to see how a director like Ron Howard actually directs everyone on set in multiple different capacities and through different forms – this part of the MasterClass will be like Christmas and your birthday come early.
You will learn a ton just from watching these big segments. You'll also be enthused and maybe even a little bit terrified – the work that goes into this directing stuff is astonishing.
The Ron Howard Teaches Directing MasterClass is easily one of the best masterclasses I have ever taken.
If you're a storyteller of any kind – and especially if you're a director – you will get tremendous value from this course.
If you grab the All Access Pass, this course is even more of a bargain because you'll also learn from Scorsese, Herzog, Sorkin, and many more.
Let me know what you think of the course. I'm sure you'll love it as much as I do.