Want to learn more about the world but are short on time? Let's take a trip to foreign lands by appreciating the best short works of art from every country around the world.
We're going to pick a country and look at…
1 song

1 poem

1 short film

1 short story

1 essay/non-fiction piece

1 piece of art (painting/sketch/sculpture)
My name is Ben. I'm the curator of this museum. You may eat and drink while looking at the exhibits but please refrain from inappropriately touching yourself until after the tour. Today's country is………..
ENGLAND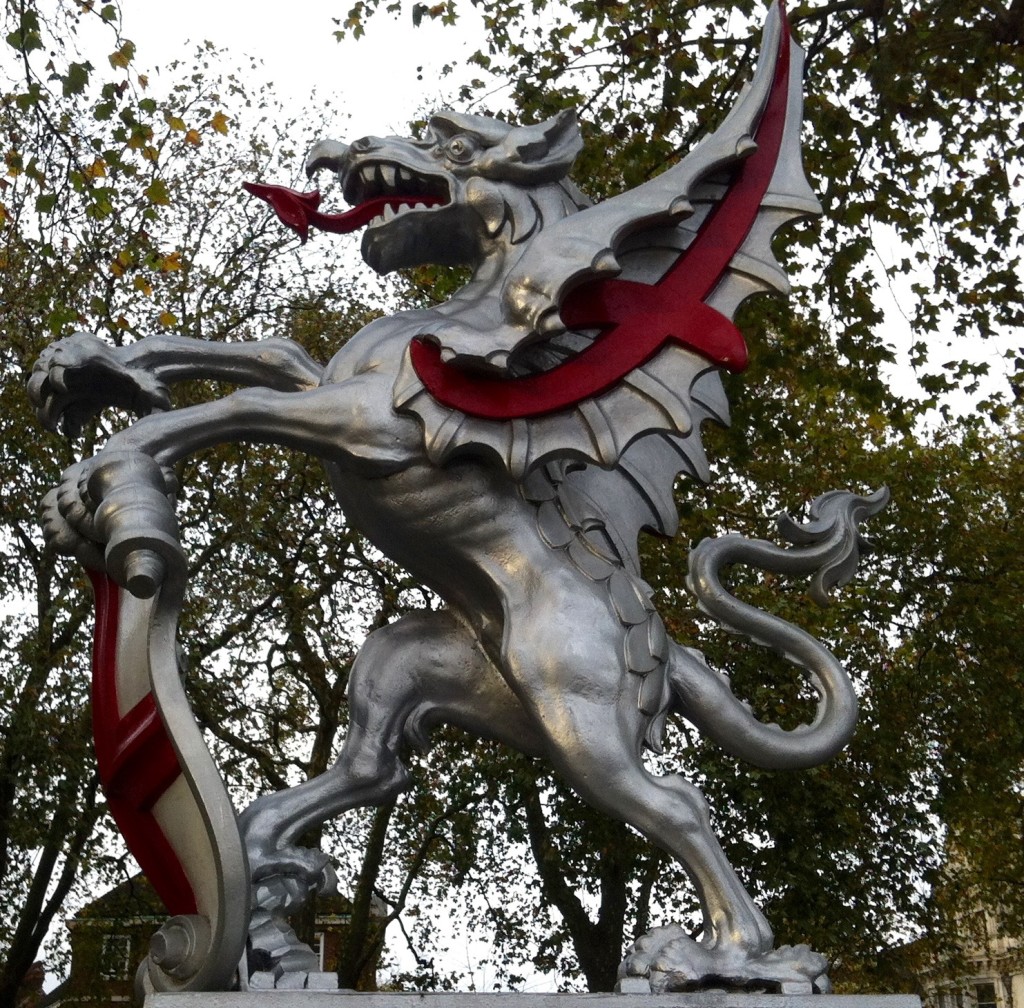 England. Where I was born and raised. I may have left the country for a few years but I brought its literature with me and consume it daily.
I was born in Essex, fell in love with English literature basically overnight at age 11 when I started reading Shakespeare and Wordsworth. I spent my weekends and lunch breaks in the library or bookstore and developed insomnia in my teenage years so I stayed up most of the night reading and writing. 
I then went to study English at Oxford University. Translation: I read a lot of shit. 
So how can you choose just one short story, one essay, one short film, one poem, one piece of art, and one song from a country you know so well? Well… there's a fair bit of ip-dip-do involved. 
Here you have a selection that doesn't even begin to scratch the surface of English art. But I'm sure you'll appreciate them nonetheless.
Now… The exhibits!
THE SHORT STORY
'The Birds' by Daphne du Maurier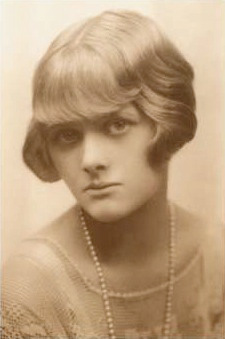 London-born Daphne du Maurier (1907-1989) was a master of mood and suspense. Famous for haunting classic novels like Jamaica Inn and Rebecca, du Maurier also wrote many wonderful short stories that, though not particularly appreciated in her lifetime, quickly went on to be incredibly popular tales. Alfred Hitchcock adapted many of her works into films that make great companion pieces to the works themselves. 'The Birds' is one of my personal favourite short stories.
You can read 'The Birds' here.

Reading time: 20 minutes.
Tone: Creepy, tense, gothic, riddled with post-war anxiety.
Reminds me of: The Road by Cormac McCarthy, I Am Legend by Richard Matheson, The Twilight Zone.
Favourite line: "Jim's body lay in the yard… what was left of it. When the birds had finished, the cows had trampled him."

THE ESSAY
'How Should One Read A Book?' by Virginia Woolf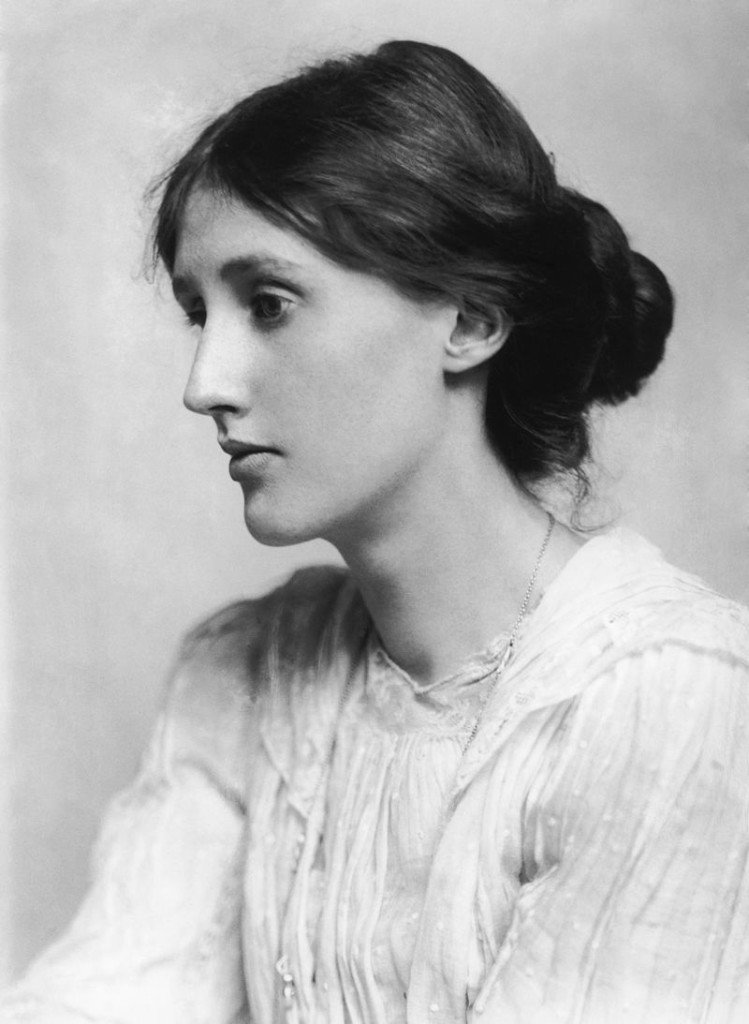 Virginia Woolf (1882-1941) is famous for her modernist novels Mrs Dalloway, To the Lighthouse, and Orlando. "How Should One Read A Book" is one of the finest manifestoes on the art of reading in existence. There is a lot of senseless dogma in the literary world and Woolf manages to destroy it all in one beautiful essay. This is compulsory reading not just for readers and writers but for anyone who wants to read more but is held back by fears over what reading should be.
You can read 'How Should One Read A Book?' here.
Reading time: 15 minutes.
Favourite lines: "what laws can be laid down about books? The battle of Waterloo was certainly fought on a certain day; but is Hamlet a better play than Lear? Nobody can say. Each must decide that question for himself. To admit authorities, however heavily furred and gowned, into our libraries and let them tell us how to read, what to read, what value to place upon what we read, is to destroy the spirit of freedom which is the breath of those sanctuaries. Everywhere else we may be bound by laws and conventions — there we have none."
"Perhaps the quickest way to understand the elements of what a novelist is doing is not to read, but to write; to make your own experiment with the dangers and difficulties with words."
"If behind the erratic gunfire of the press the author felt that there was another kind of criticism, the opinion of people reading for the love of reading, slowly and unprofessionally, and judging with great sympathy and yet with great severity, might this improve the quality of his work?"
THE SHORT FILM
'The Black Hole' by Phil Sampson and Olly Williams (Directors)
Watching time: 2 minutes and 48 seconds.
What's so great about it? This film perfectly follows the traditional principles of storytelling and character-arc in under 3 minutes. 
Favourite bit: The ending. Mwah-hah-hah-haaaah! 
THE POEM
'A Nocturnal Upon St. Lucy's Day, Being The Shortest Day' by John Donne
Read this poem while listening to Richard Burton's fantastic recording. This is the poem that turned me on to poetry when I was just 11 or 12 years old. I can't say I understand all of it (or even most of it) but I was obsessed by this one line: 'For I am every dead thing'.
'Tis the year's midnight, and it is the day's, 
Lucy's, who scarce seven hours herself unmasks; 
         The sun is spent, and now his flasks 
         Send forth light squibs, no constant rays; 
                The world's whole sap is sunk; 
The general balm th' hydroptic earth hath drunk, 
Whither, as to the bed's feet, life is shrunk, 
Dead and interr'd; yet all these seem to laugh, 
Compar'd with me, who am their epitaph. 
Study me then, you who shall lovers be 
At the next world, that is, at the next spring; 
         For I am every dead thing, 
         In whom Love wrought new alchemy. 
A quintessence even from nothingness, 
From dull privations, and lean emptiness; 
He ruin'd me, and I am re-begot 
Of absence, darkness, death: things which are not. 
All others, from all things, draw all that's good, 
Life, soul, form, spirit, whence they being have; 
         I, by Love's limbec, am the grave 
         Of all that's nothing. Oft a flood 
Drown'd the whole world, us two; oft did we grow 
To be two chaoses, when we did show 
Care to aught else; and often absences 
Withdrew our souls, and made us carcasses. 
But I am by her death (which word wrongs her) 
Of the first nothing the elixir grown; 
         Were I a man, that I were one 
         I needs must know; I should prefer, 
Some ends, some means; yea plants, yea stones detest, 
And love; all, all some properties invest; 
If I an ordinary nothing were, 
As shadow, a light and body must be here. 
But I am none; nor will my sun renew. 
You lovers, for whose sake the lesser sun 
         At this time to the Goat is run 
         To fetch new lust, and give it you, 
Since she enjoys her long night's festival, 
Let me prepare towards her, and let me call 
This hour her vigil, and her eve, since this 
Both the year's, and the day's deep midnight is.
THE SONG
'You Can't Always Get What You Want' by The Rolling Stones
Listening time: Not long enough. 
Why I chose this song: It's the Stones.  
You'll love it if…. You have ears and even a tiny amount of musical taste.
Favourite bit: All of it.
THE ART
'Battle of Britain Monument' by Paul Day (2005)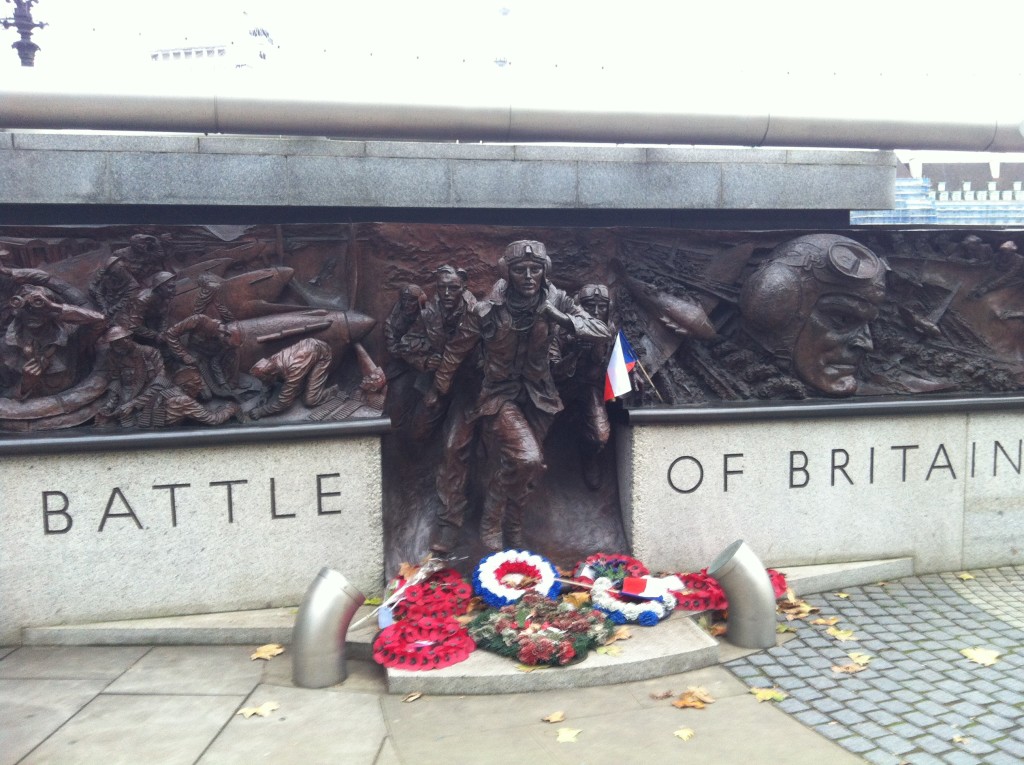 What is it? It's a large bronze sculpture on the Victoria Embankment next to the Thames in London. It commemorates the brave people of the British military who fought during the Battle of Britain during WWII.
What strikes me the most about it: The soldiers leap right out of the panel. When you're walking along the Embankment, you can't miss it. You have to stop. You have to remember. You have to inspect the fear and determination on those young faces and take a moment to feel grateful.
That's the end of our English exhibition
I hope you've enjoyed this selection of the art of England. Please feel free to browse the gift shop and have a cup of tea in the cafe. Come back soon and visit our other exhibitions. I'll be waiting.